Leave it to Michael Kors to not only dominate the apparel market, but to probably take over the new "wearable" sector, too. 
The global luxury brand just launched their first-ever line of wearable technology today called Michael Kors Access collection, which consists of an activity tracker (in the shape of a bracelet) and smartwatches that are both compatible with iOS and Android phones. 
First, let's shed some light on their new, groundbreaking smartwatch offering, which comes in their two iconic styles: the Dylan (pictured below) and the Bradshaw.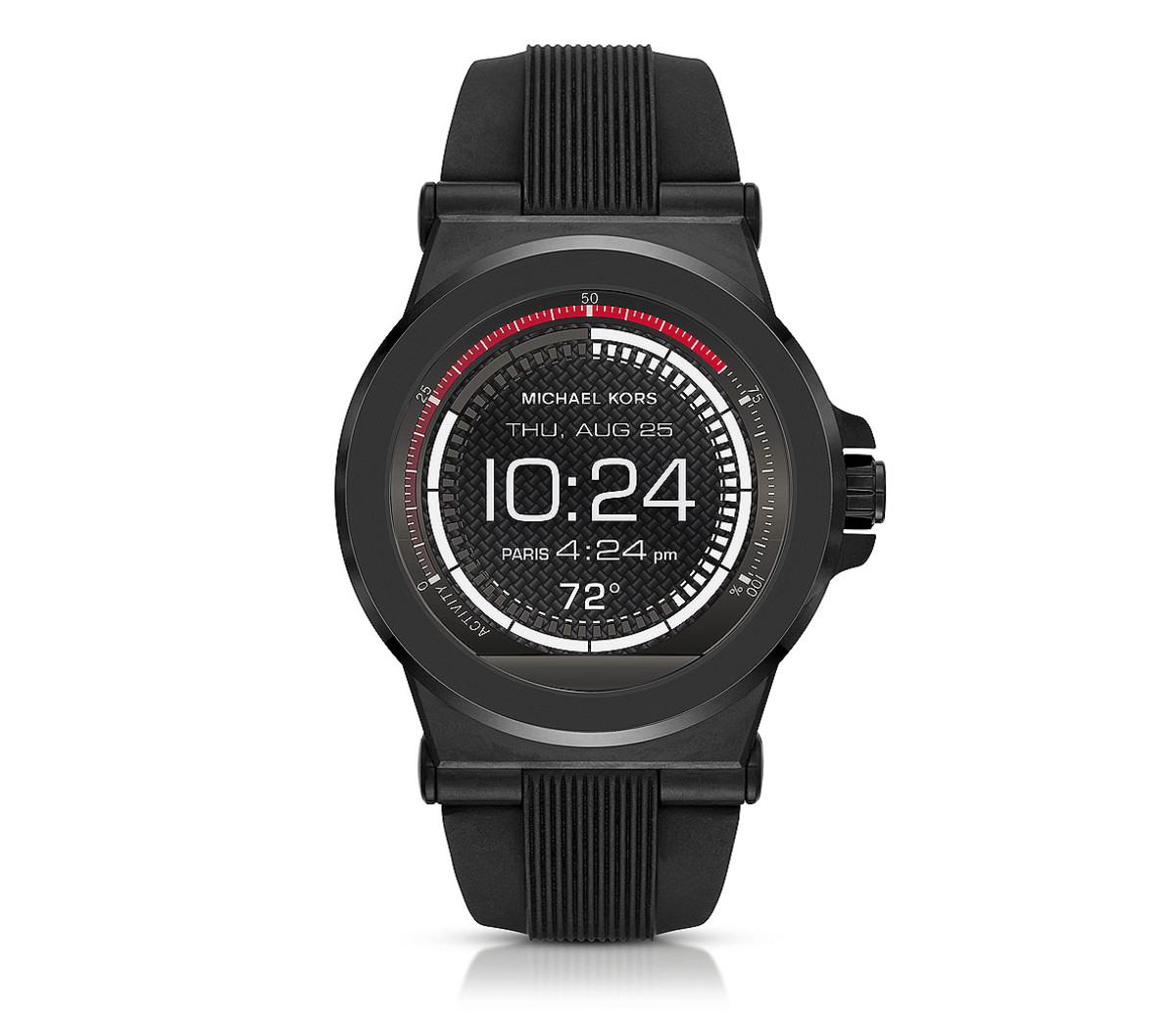 This isn't your average smartwatch. Michael Kors has managed to create a timepiece to keep you connected in utmost style. First and foremost for fit guys, know that the watch tracks your steps, calories burned, and distance traveled. From the fashion perspective, it allows you to personalize the entire display—from the face to the band—so you can transition from job to gym, and then on to drinks, without it ever leaving your wrist.
It also boasts a voice activation feature (simply say: "OK Google" to launch it), and comes with a convenient, sleek, wireless charger, too. Here's some more in-depth specs you can expect from the new tech piece:
• There are over 100 face display combinations so you can go from digital (sporty) to analog (classic) and beyond—depending on your mood; You can customize the color and sub dials to your liking; You can set your preferred face display for the daytime and for the nightime, and it will automatically switch the face (similar to your outfit) when you enter each setting
• Interchangeable straps options: The Dylan has silicone (red, black, white, navy) or leather (brown, black); The Bradshaw has silicone (red, black, navy, white) or leather (black, brown, red, white, embossed)
• You'll receive notification alerts (from incoming calls, texts, or your go-to apps like Instagram and Pandora)
• The Dylan: $350; The Bradshaw: $350-$395—both available in Michael Kors stores, michaelkors.com, and select department and specialty stores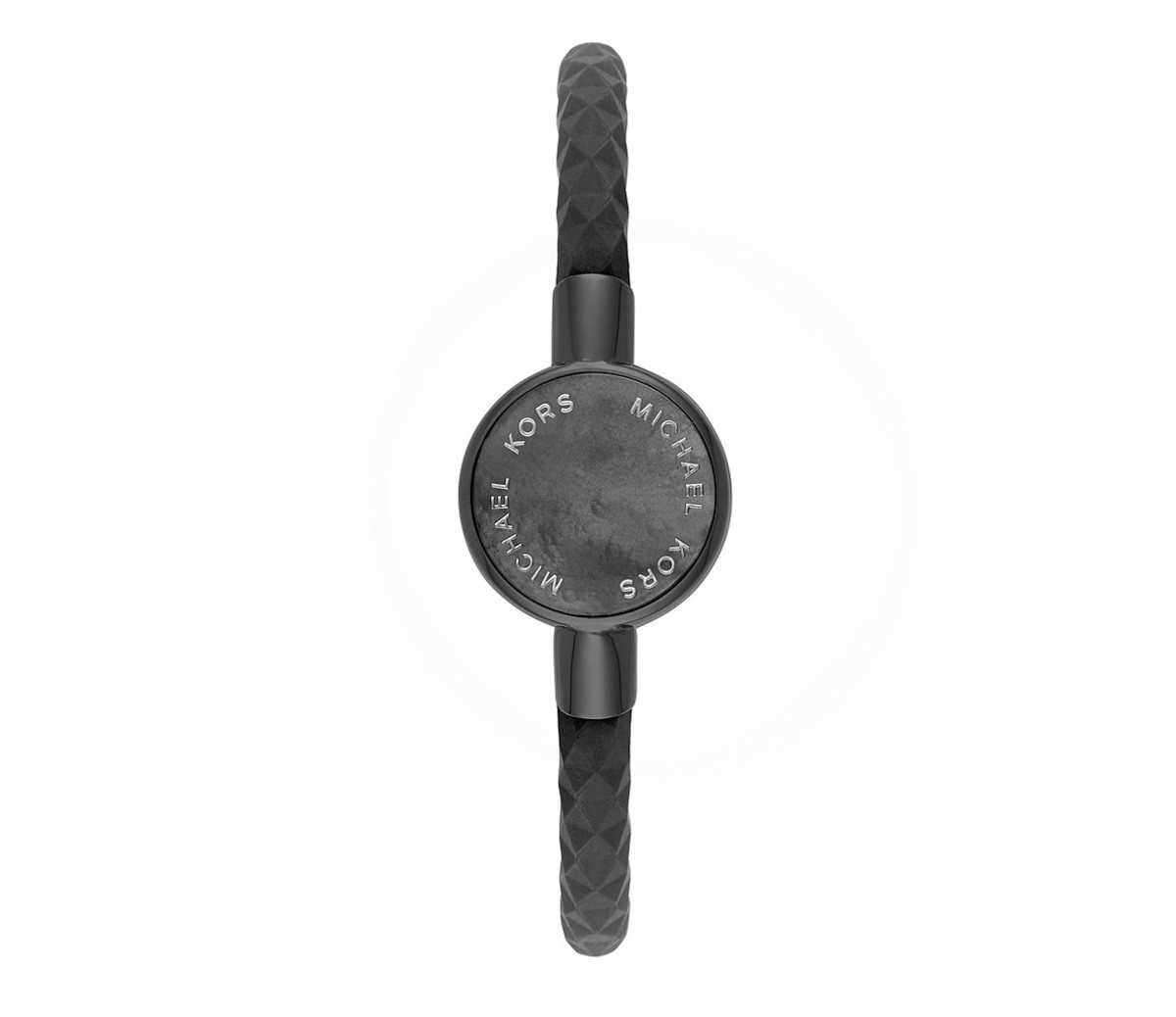 As for the bracelet, it only comes in one style (pictured above), but it's a stylish accessory, a fitness tracker in disguise, and has a lot of innovative features to offer:
• Track your progress (from calories burned to steps to distance traveled) with LED light notifications 
• Track sleep activity 
• No charge required because it's powered by a coin cell battery
• Remote control allows you to snap photos, monitor music, and find your phone
• Compatible with iPhone and Android through the use of an app
• Comes in black, navy, white, and black/pearl 
• Available for $95 in Michael Kors stores, michaelkors.com, and select department and specialty stores
So, if you want to amp up your style game then you may want to get your hands on these new pieces of hardware before they sell out.
For access to exclusive gear videos, celebrity interviews, and more, subscribe on YouTube!