When Under Armour and Authentic Brands Group partnered with Muhammad Ali to create the new Roots of Fight line, they created some of the coolest old-school gym apparel that the new school has ever seen. Through the collection, they've also brought the voice of one of the greatest athletes of all-time back to the forefront.
The spring collection, now available in stores and online, features clothing that is far from what you would think of when you think of Under Armour. "This gear is sweatpants and sweatshirts and tees that are baggier and gym-inspired," says Nick Woodhouse, president of Authentic Brands Group. "The look harkens back to the time when Ali was training and what he was training in."
But the brand's pivot was intentional. The products, which feature classic UA performance qualities, including four-way fiber stretch, no-pill tri-blend cotton, and anti-microbial fabric, transitions away from the technical base layer look that the company is known for — all because of their new legendary muse.
"We're providing very technical gear that is going to stand up to your workouts, but this is also about the story behind the workouts," says Glenn Silbert, senior vice president of global apparel and accessories at UA. "In recreating those original apparel and training innovations from Muhammad Ali, we created forward-looking performance attributes in a way that's innovative for us now."
Inspiration for the apparel came from all facets of Ali's career; from his early days as Cassius Clay when he "shook up the world" against Sonny Liston, to his Thrilla in Manila bout against Joe Frazier. Fleece crew sweatshirts, hoodies, and cotton graphic tees in traditional red, gray, navy, and white color schemes don some of Ali's most famous quotes, including the iconic, "Float like a butterfly, sting like a bee," and "The will must be stronger than the skill." 
Woodhouse's favorite piece from the line — a hat — won't be released until fall with the next collection. Other items planned for future seasons include a more traditional Under Armour style: sublimated leggings, compression gear, and a limited edition training shoe that will feature UA's new Clutch Fit technology, which aims for a mold-like precision fit.
You can expect AGB and Under Armour to continue launching Ali gear. "This is an ongoing conversation," says Woodhouse. "The partnership is about providing athletes with the best product, but there is also an emotional component. Muhammad Ali was a disruptor — in the best sense of the word. He disrupted the way athletes trained and the way that people perceived athletes. This is a way to continue that legacy and for Under Armour to be a disruptor in athletic apparel."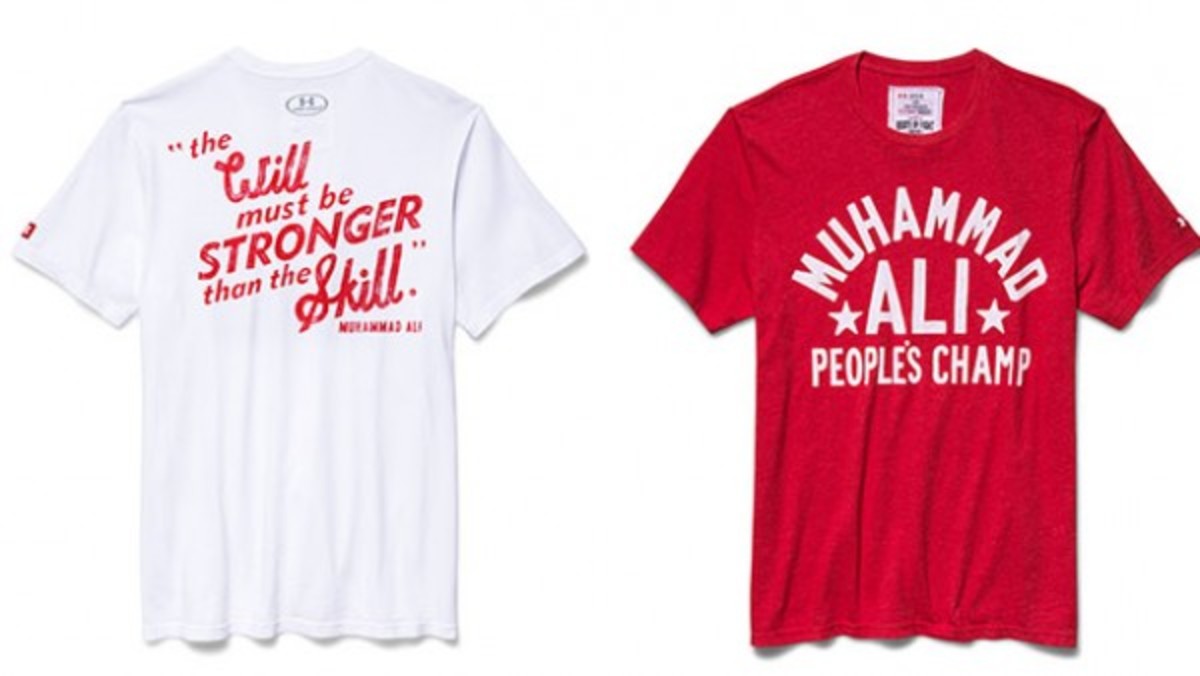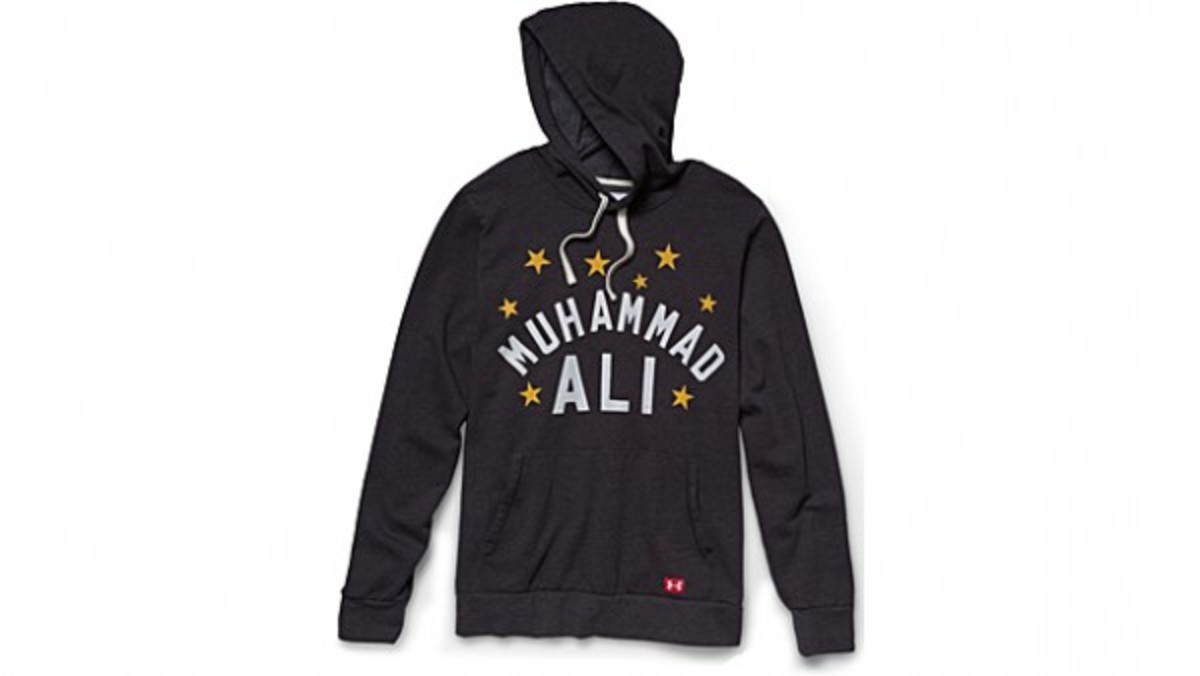 For access to exclusive gear videos, celebrity interviews, and more, subscribe on YouTube!