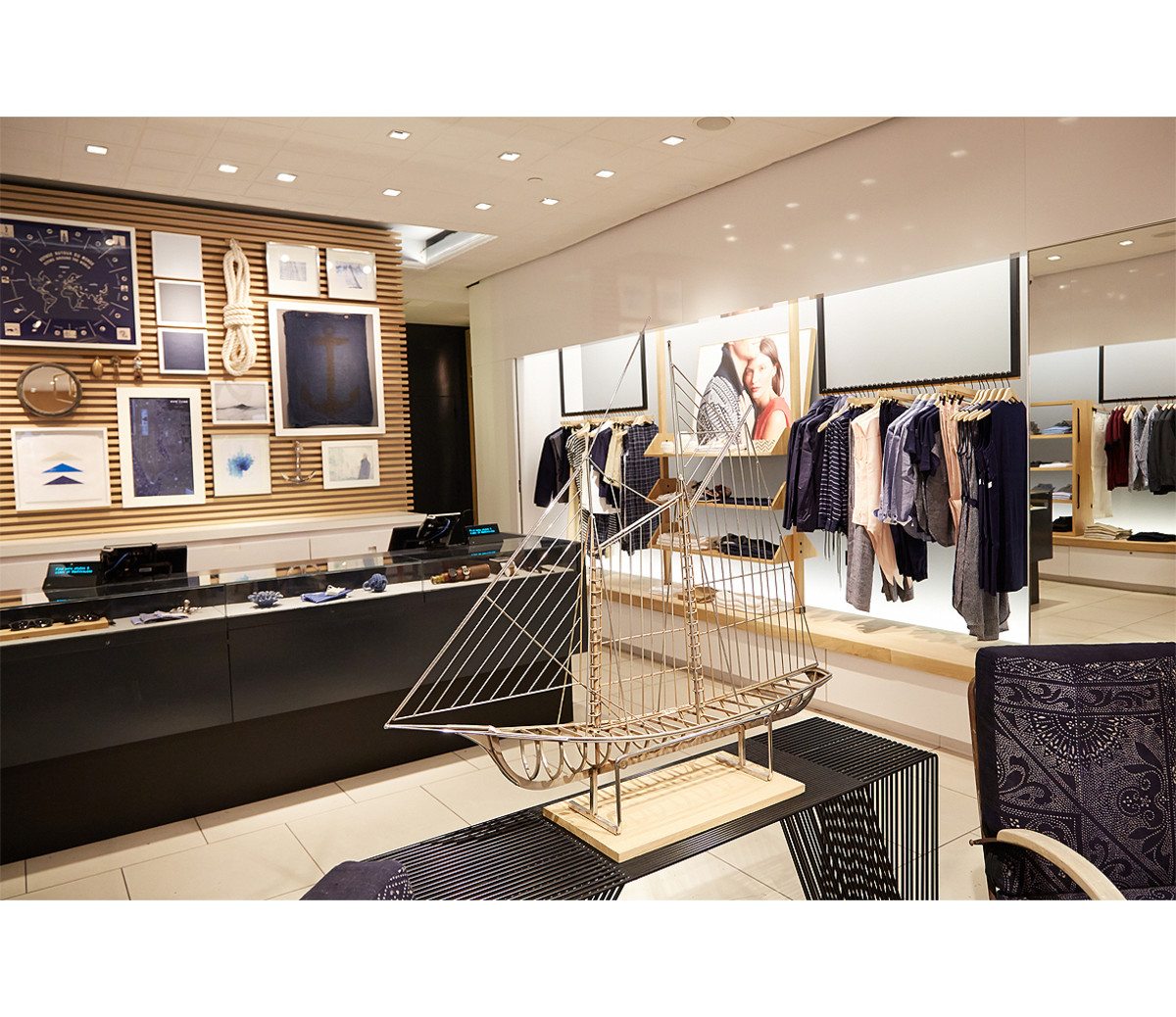 When you think of classic American style with a nod to the world of sailing, you think of Nautica. The company announced in February that they would be refreshing their marketing and design strategy. A major piece to that strategy is their first flagship boutique in their hometown of NYC. The store, seen above, is located at 101 Prince Street, in the heart of SoHo, one of Manhattan's premiere shopping destinations.
Here's How to Rock Shoes Without Socks—Even at the Office >>>
"We are excited to launch our flagship store in SoHo tomorrow, one of the greatest shopping districts in the world!" said Steve McSween, VP of Global Men's Design for Nautica. "Bringing the brand back to our hometown of NYC, is just the beginning of many exciting evolutions for Nautica and our new positioning."
The 2,000 square foot store features an innovative design element, "The Style Bar," which offers a selection of the season's key pieces in a curated presentation where shoppers can explore new styles. Digital tablets will be available and equipped with editorial look books so shoppers can browse fully-styled looks for inspiration.
10 Best T-Shirts for Every Body Type >>>
The store will offer items from the Nautica Men's and Women's Spring/Summer 2016 Collection, as well as a selection of curated products from accessories brand Caputo & Co. and Sea Bags, a company that transforms boat sails into nautically inspired totes and accessories. All Nautica items will be exclusive to the 101 Prince Street location, Nautica.com, and Nautica stores internationally.
Here's How to Apply Cologne Without Overdoing It >>>