When you think of Merino wool, you probably imagine a drawer full of warm winter clothing, or maybe a pair of comfy hiking socks. You likely don't think about summer wear, especially not a pair of swim trunks. But Outerknown, the outdoor apparel brand founded by pro surfer Kelly Slater, is changing the way we think about wool with the new Woolaroo trunks, released earlier this month.
We got our hands on a pair while touring Kelly Slater's Surf Ranch, and we're here to tell you it's time to leave the itchy stereotypes about wool behind. These 100 percent Merino wool trunks feel great, are super tough, and they're eco-friendly, too. If you're in the market for a pair of hard-working trunks that can stand up to a summer's worth of surfing, swimming, and paddling, the it's worth considering the Woolaroo.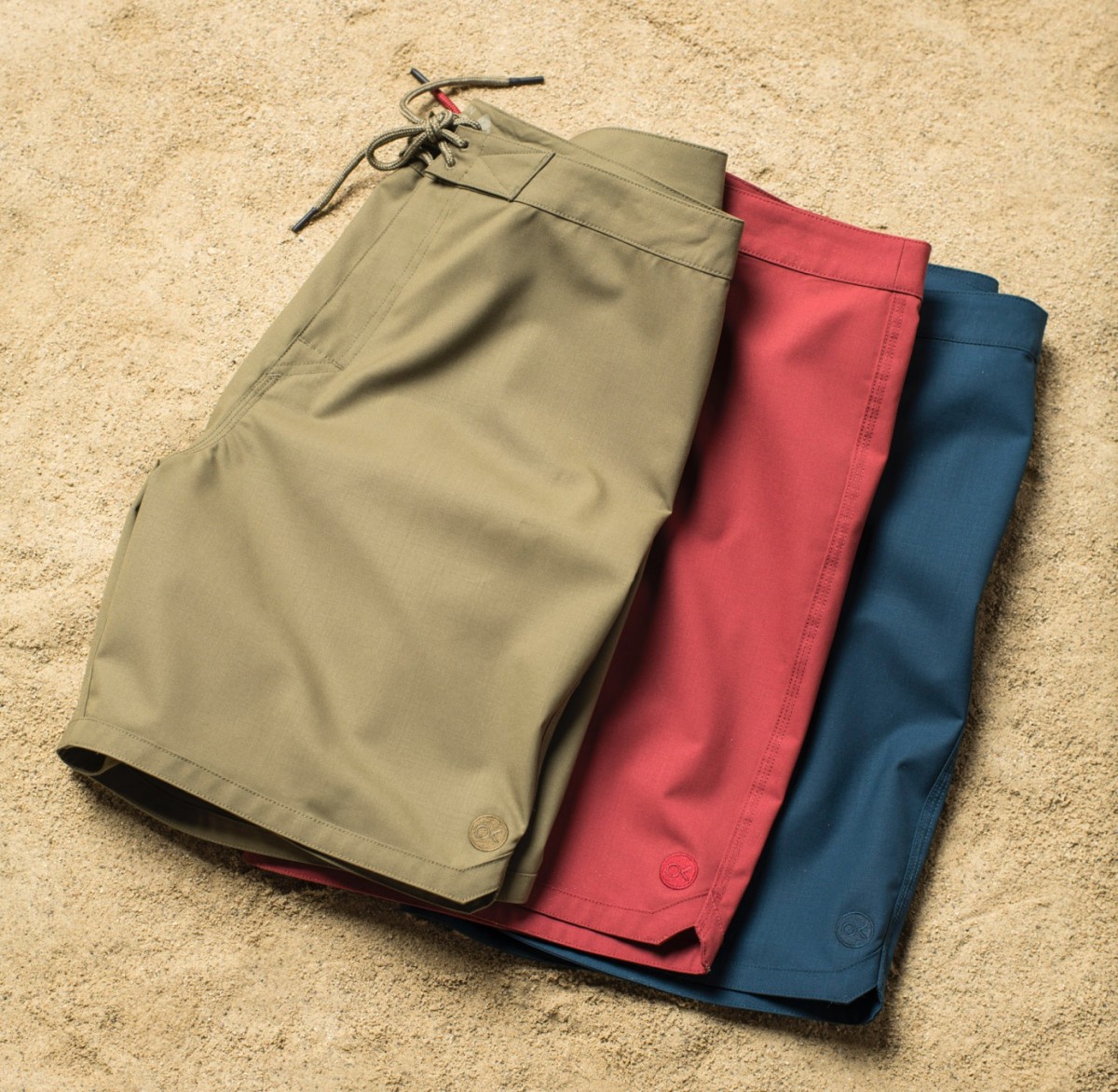 What It Is: 
The Woolaroo is a new swim trunk from Outerknown, and the company claims it's the first-ever trunk made completely from Australian Merino wool (the fiber is sourced in collaboration with The Woolmark Company). It's a nod to the swim trunks from the early days of surfing, which were made from a heavy-duty twill fabric, but it's also a clear expression of the brand's commitment to sustainability. Merino wool is an all-natural, renewable, and biodegradable fiber, unlike the synthetic fabrics used in many other swim trunks.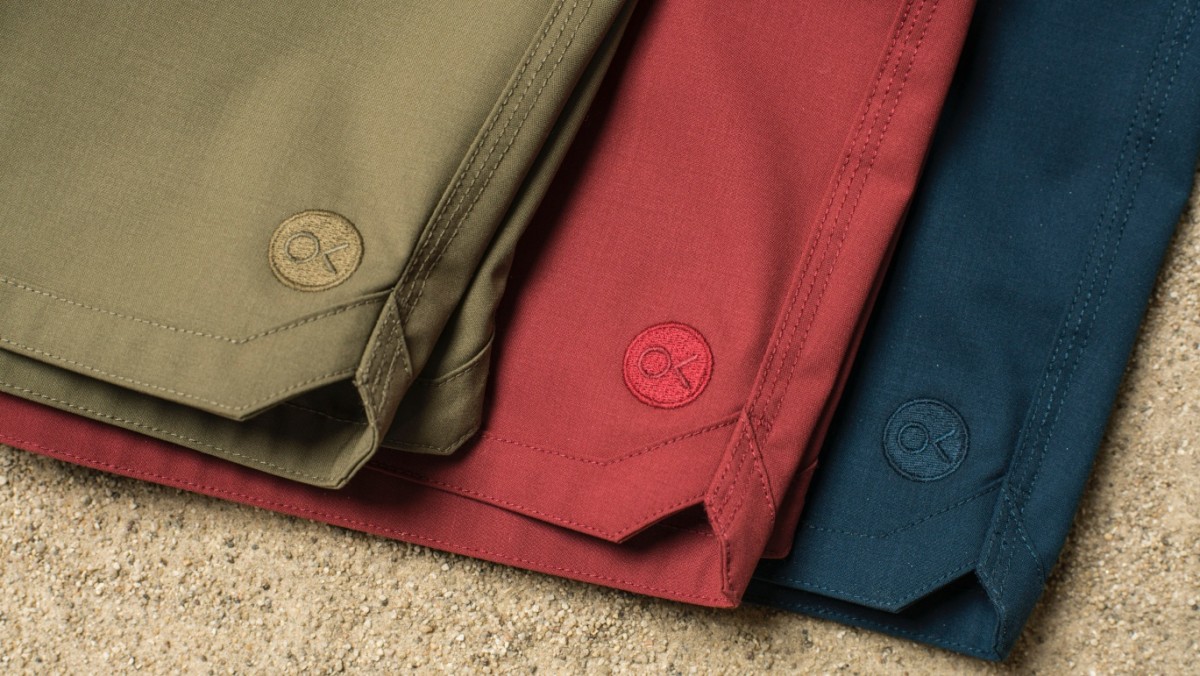 Why We Like It:
Finding swim trunks that are comfortable, stylish, and fit well is no easy task, but the Woolaroo gets high marks in all three categories. The pre-stretched wool fabric is light but tough, and the natural benefits of the fiber really shine. It's breathable and odor-resistant without any synthetic finishes or additives, and wool's moisture-wicking properties are also evident: Even when soaking wet, water beads up and rolls off the shorts easily. The Woolaroo strikes a good balance between utility and style as well. They hit just above the knee and look trim enough to wear off the beach, but there's enough give through the thigh that they won't interfere with swimming, and the zipper fly and drawstring provide a secure fit—you won't have to worry about these slipping off in heavy surf. Of course, it's also a definite plus to wear swim trunks that won't contribute to the plastic that's choking our oceans.
Nitpick:
The Merino fabric of the Woolaroo is a far cry from your scratchy Christmas sweater, but it's worth noting that these shorts do have a slightly coarse texture compared to synthetic fabrics. As for storage, the Woolaroo comes with a secure zippered back pocket, but on land, some might miss having side pockets to carry keys and other essentials. Watermen who need a light and lean pair of trunks likely won't mind the lack of pockets, though.
[$125; outerknown.com]
Get it
For access to exclusive gear videos, celebrity interviews, and more, subscribe on YouTube!