In the past year, Patagonia has committed to using 100-percent Traceable Down, developed a biorubber replacement material for wetsuits, and invested in eco-friendly processing company CO2Nexus. The result: The Ventura, California-based company is proving that "eco-friendly style" doesn't need to be an oxymoron. Earlier this month the brand debuted Truth to Materials, a capsule fall/winter collection made from raw, reclaimed, or alternatively -sourced materials. The seven-piece collection ranges from $99 for a reclaimed down scarf created by Alabama Chanin to a $399 for a snap-t pullover made of undyed cashmere.
The collection directly addresses the specific processes behind altering a material's natural state, which requires energy, water, and chemicals, not to mention the use of virgin resources, which creates more waste for landfills. In doing so, Patagonia not only honors the purest form of a material possible, but puts an even greater focus on craftsmanship.
1. Reclaimed Wool
The Problem: Too often, used wool garments or second-choice fabrics or scrap material from garment manufacturing are simply thrown out, with an ecological impact felt in both the short- and long-term. 
The Solution: Patagonia has partnered with Calamai Tech Fabrics, a Prato, Italy-based company dedicated to producing reclaimed wool. The family-owned brand, founded in 1878 (roughly 100 years before the birth of the environmental movement) has been recycling wool for three generations without the aid of chemicals or plastics. The finished product uses garments and manufacturing scrap and blends them into a variety of knits, weaves, and weights, as well as textures. The reclaimed wool used by Patagonia is made from discarded wool sweaters that are shredded into usable fiber — just like the early days — and mixed with polyester and nylon for strength.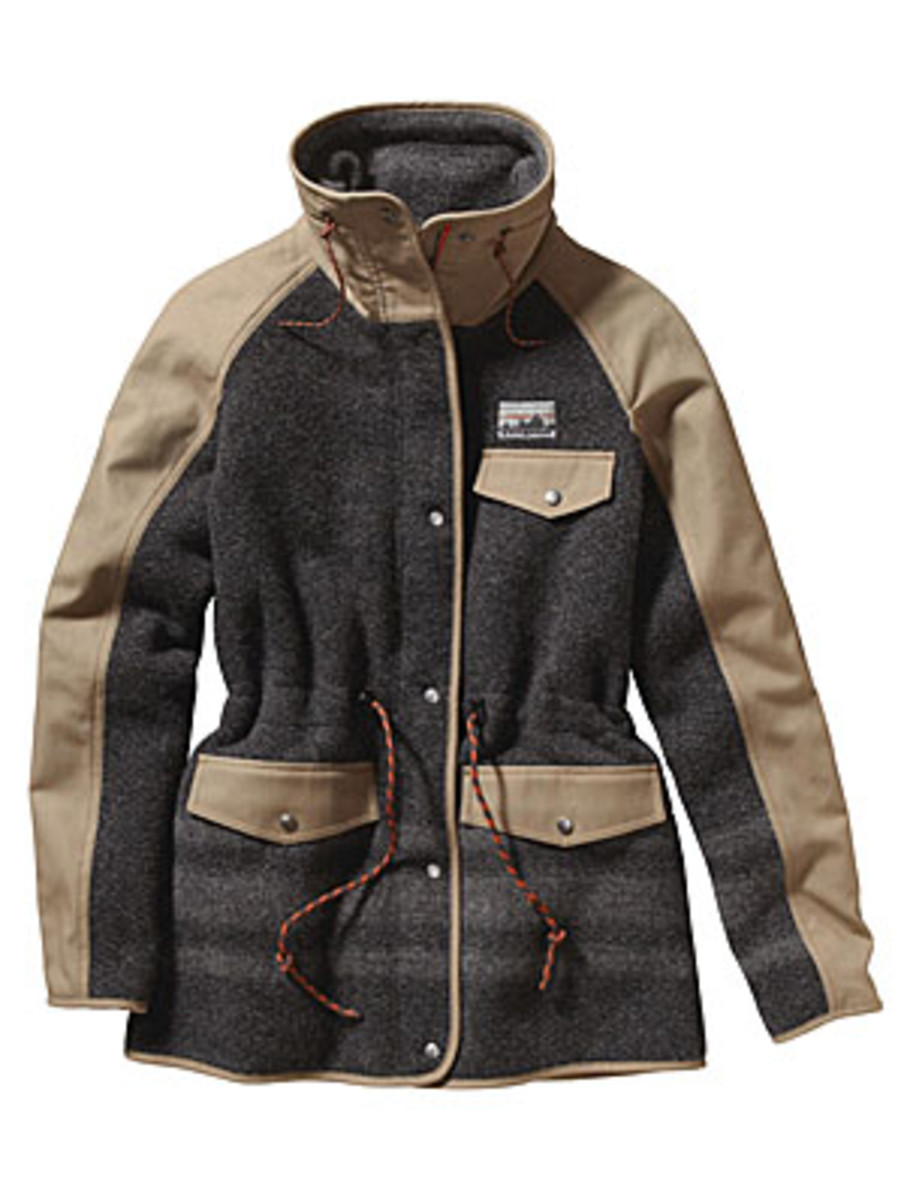 2. Reclaimed Cotton 
The Problem: The typical life of a cotton garment, whether it's conventional or organic, is a straight line to the landfill. Growing, spinning, and weaving leads to cutting and construction, and that leads to consumer use that eventually leads to the dump.
The Solution: Thanks to a partnership with the TAL Group, one of the largest garment manufacturers in the world, Patagonia has been able to take cotton consumption and twist it closer to the elusive closed-loop. Since 2011, the TAL Group has been saving their cotton scraps by sweeping the floors of their factories in China and Malaysia — saving hundreds of tons of cotton from the landfill. This once-useless cutting-room scrap is then spun into fully functional fabrics. Reclaimed cotton is neither bleached nor dyed, and is traceable from raw material to retail store. 
"Thanks to a partnership with the TAL Group, the leftovers from 16 virgin cotton shirts can be made into one reclaimed cotton hoody,""adds Helena Barbour, Patagonia's director of sportswear. "This adds up to a lot of saved resources — less land needs to be farmed which reduces water, energy and chemicals."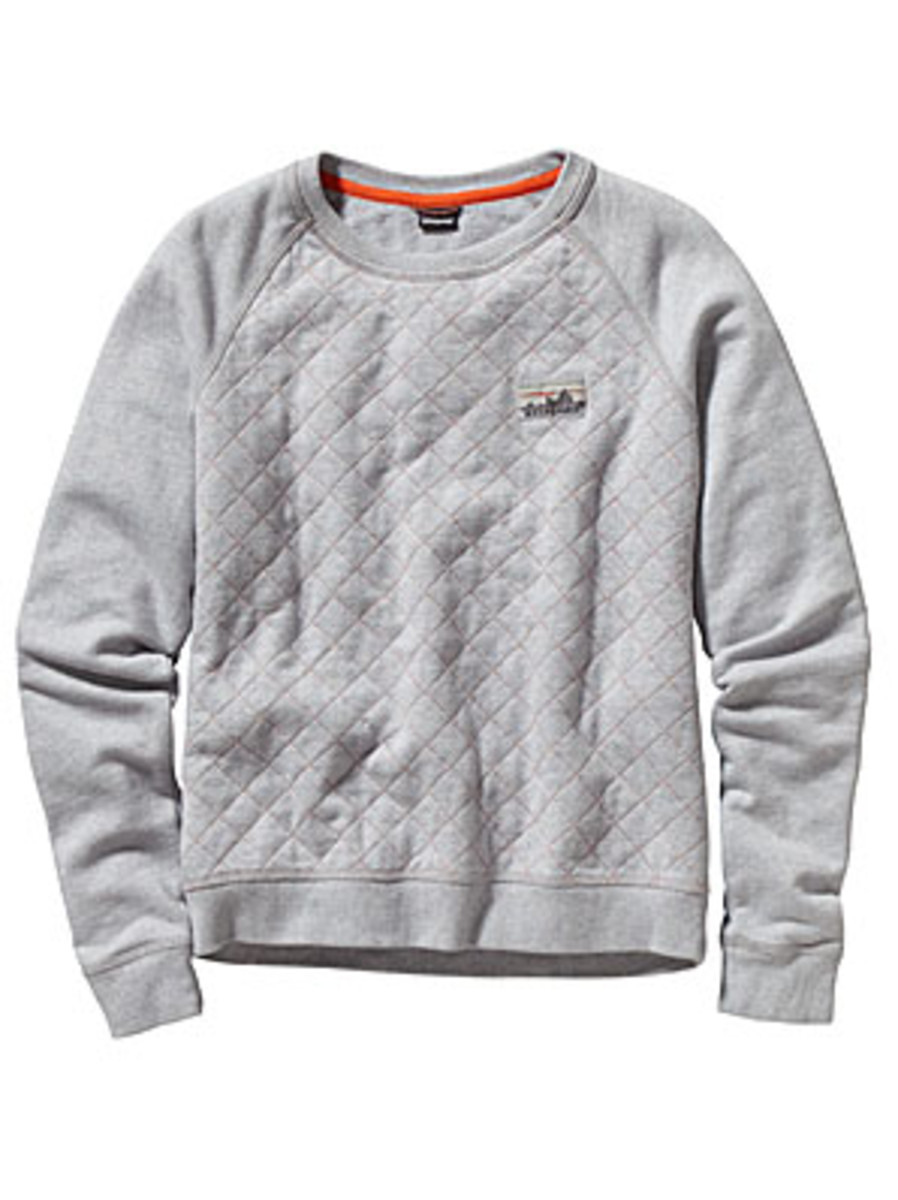 3. Undyed Cashmere
The Problem: With an ever-increasing demand for cheaper, lower quality cashmere, overgrazing — a result of fewer sheep and more cashmere-producing goats, which pull up grass by the roots, being introduced into herds — is putting the Mongolia Plateau, home to the largest intact grassland in the world, in danger of desertification.
The Solution: Mongolian nomads have long-known that the key to keeping their grasslands healthy is moving their herds and maintaining a proper ratio of goats to sheep. Patagonia's undyed cashmere is hand-harvested by Mongolian goat herders who brush their flocks as they shift grazing grounds according to the seasons. The colors of the yarns — whites, browns, and tans —meanwhile, remain as nature intended.
"We've had cashmere in the line for years and have always dyed it — a process that requires a lot of water and chemicals," says John Rapp, a veteran Patagonia designer. "It occurred to us that cashmere in its natural state is beautiful, and the end result is an untouched material, which lessens the environmental impact and gives the fabric an even softer hand."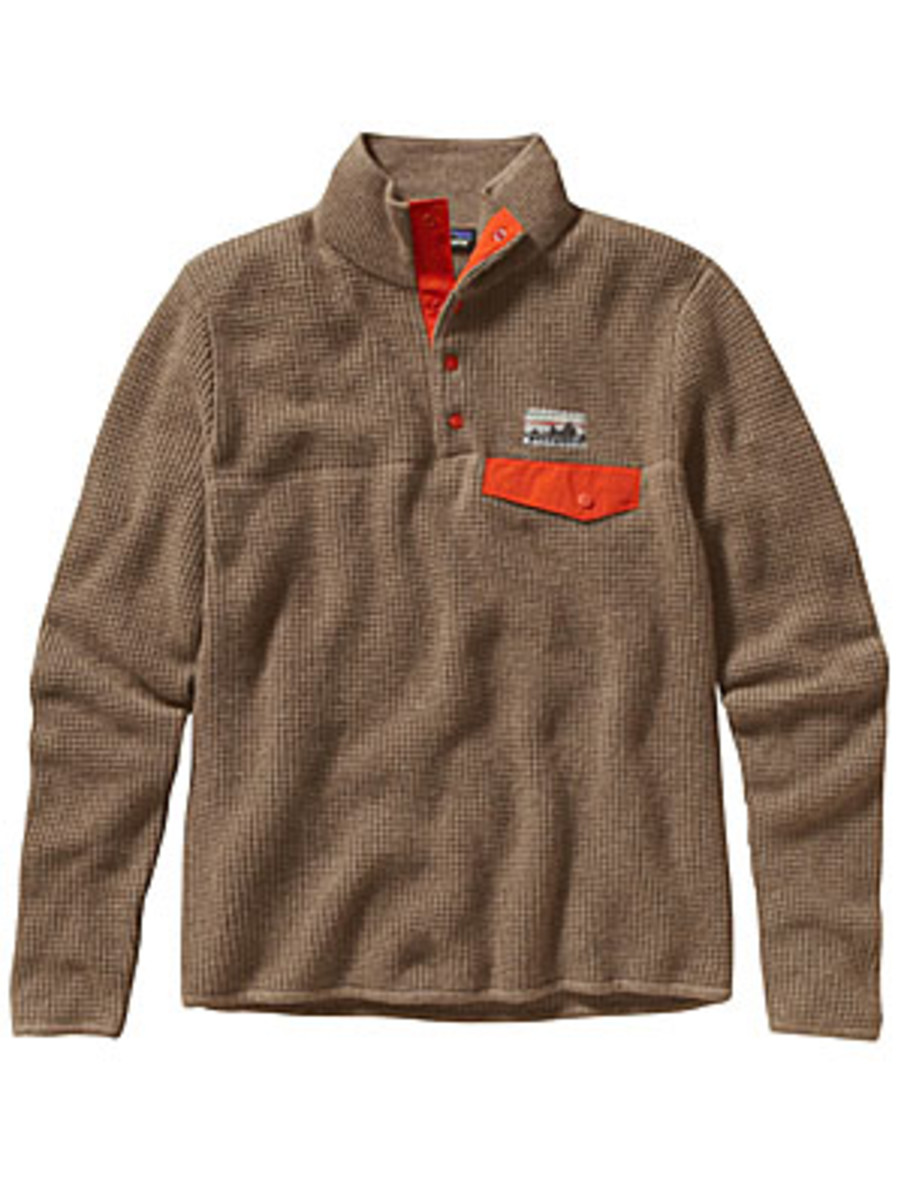 4. Reclaimed Down
The Problem: Known within manufacturing circles as one of the "dirtiest industries," damaged down is extremely difficult to clean, and is one of the most challenging materials to reuse. The arduous process to properly clean down makes it cost prohibitive, resulting in the simple disposal of damaged down.
The Solution: Patagonia has partnered with designer and artisan Natalie Chanin of Alabama Chanin, for a one-of-a-kind reclaimed down project. Damaged, returned down jackets (that cannot be repaired) have been collected in Patagonia's shipping warehouse through its Common Threads Partnership recycling program, and are sent to the artisan quilters of Alabama Chanin. The end result is warm and wearable works of art that masquerade as scarves. Each scarf is part of a numbered, limited edition. 
"We had been searching for a way to keep these pieces out of the landfill," notes Rapp, "and the collaboration with Natalie gave us the ability to turn these once useless items into handcrafted new products."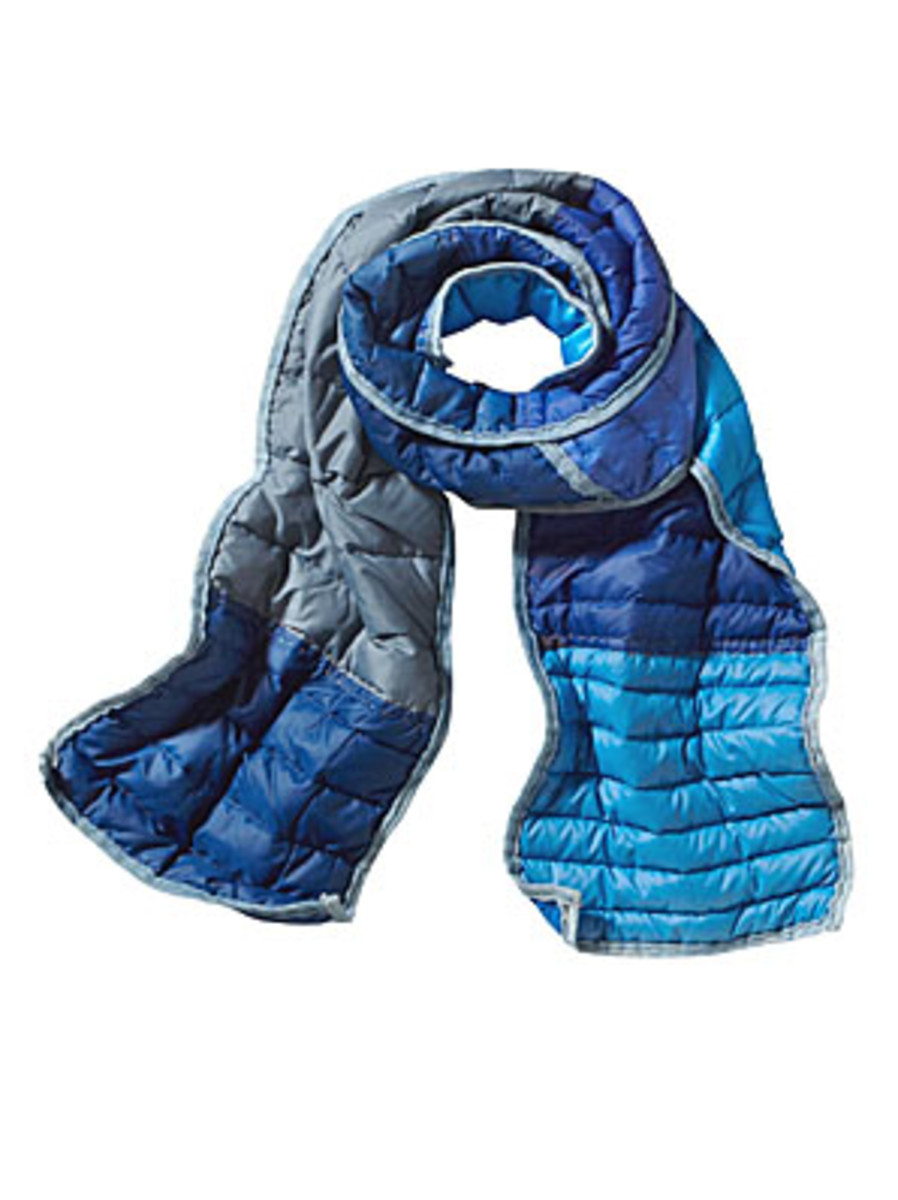 For access to exclusive gear videos, celebrity interviews, and more, subscribe on YouTube!