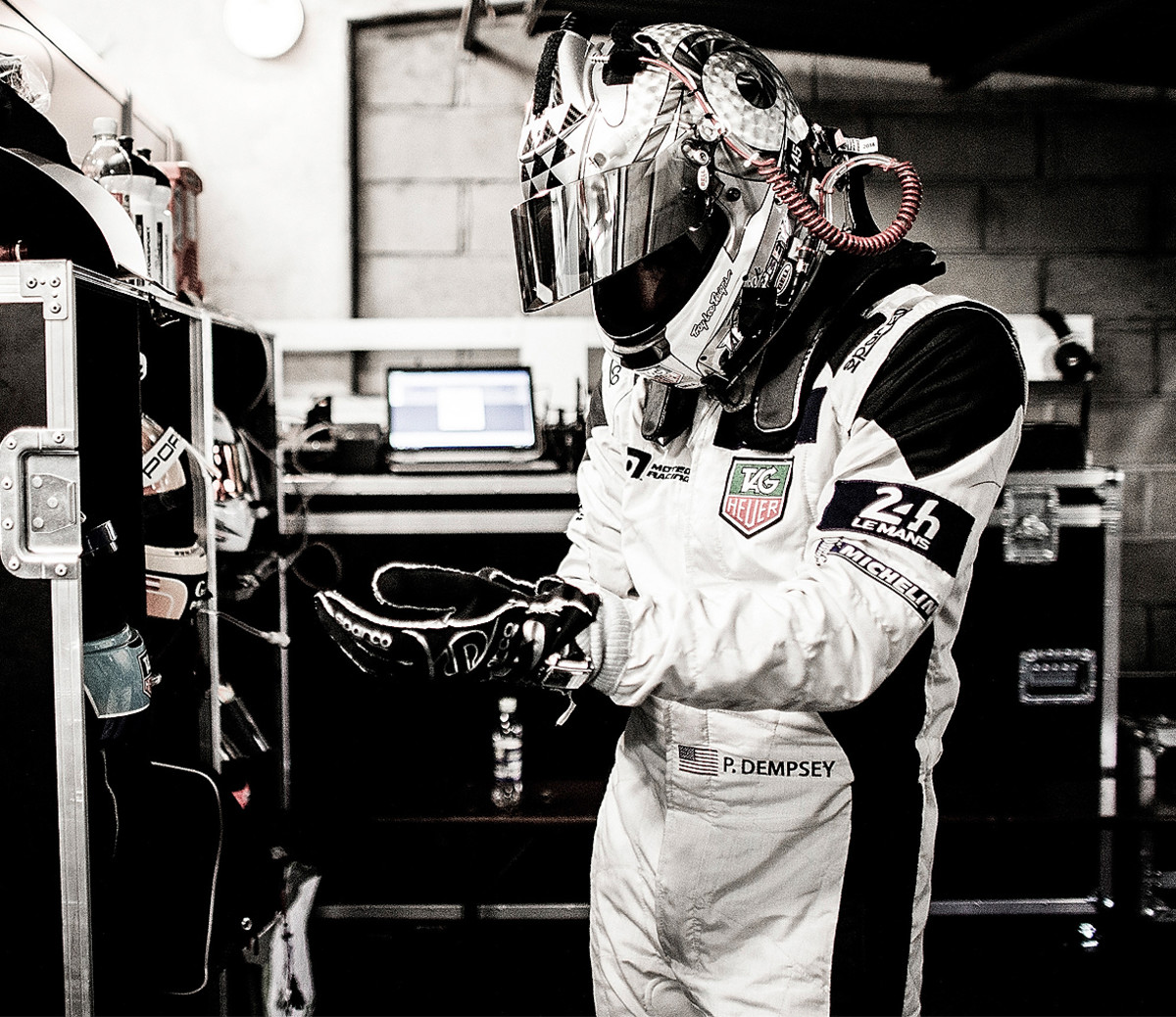 From driving a lawn mower in Can't Buy Me Love to driving a Porsche 911 for Dempsey Racing, Patrick Dempsey has been driving his way to success in every way for decades. (Founded in 2002 by Patrick himself, Dempsey Racing is a small team that participates in races worldwide). Next up, Bridget Jones' Baby hitting theatres in September. In the meantime, he has partnered up with TAG Heuer for the 3rd year in a row and this year is particularly exciting because it marks the 100th anniversary of the Indianapolis 500. 
Celebrating at the TimeCrafters event in New York City, we sat down with Patrick to discuss when he discovered his passion for the sport of racing (oh yes, it's a sport), and why TAG was the right fit for him. 
MEN'S FITNESS: Dempsey Racing is a huge deal. When did you decide you wanted to pursue race car driving professionally?
PATRICK DEMPSEY: I've always been a fan of racing ever since I was a little kid. My father was very much into racing and we were always watching the big races. 10-12 years ago I was like, this is what I want to do. Then I went to Petit Le Man [in Atlanta, Georgia] and achieved a lot of the goals I wanted to achieve.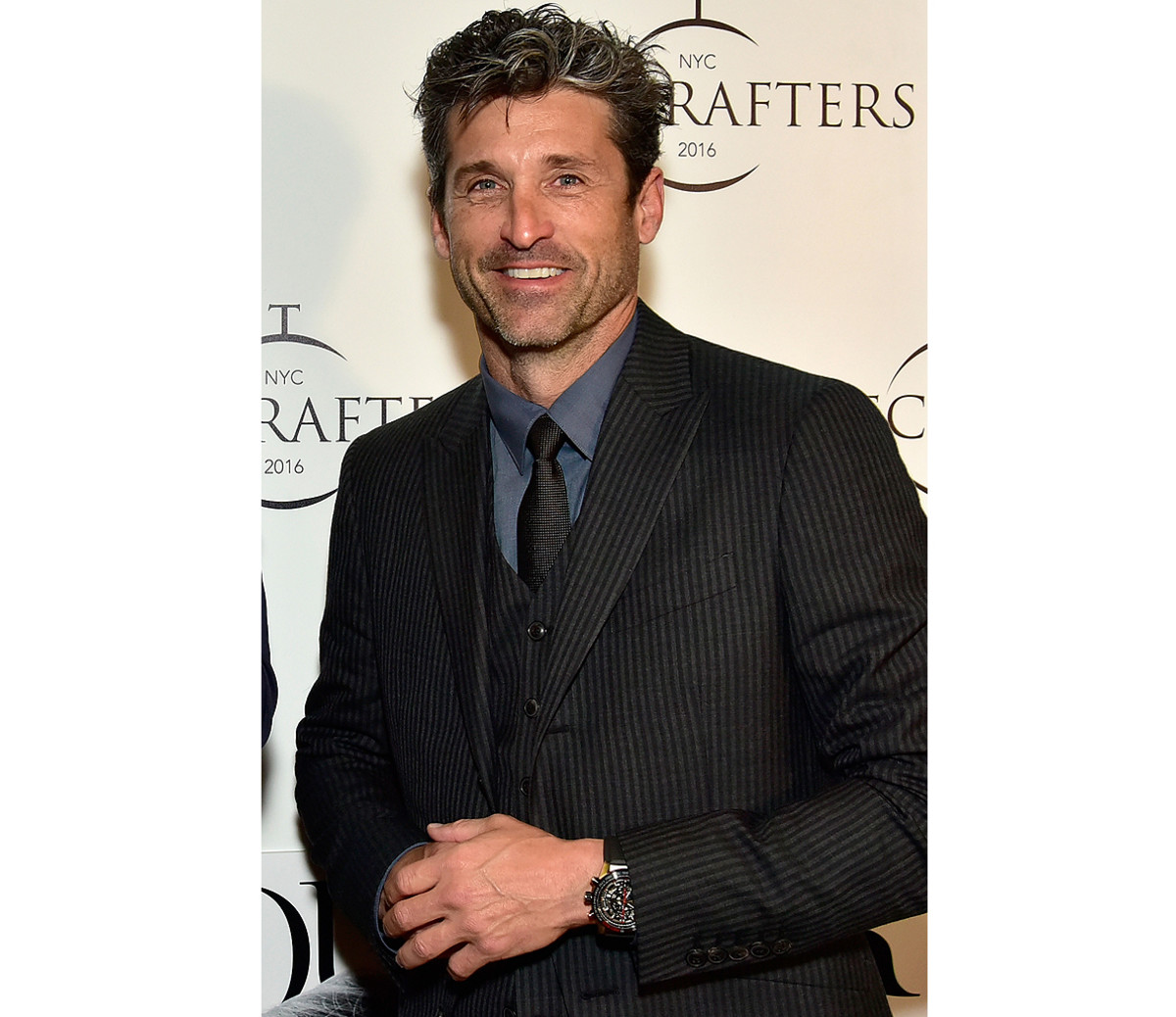 MF: When I first think of racing, the image is fast paced, lots of energy, but you yourself are stationary. What do you do to be in shape for that sort of activity? What's your workout routine? I would imagine its far more physical than one might think.
PD: There's two different things: sometimes as an actor your body is based on how it looks, but as a driver you don't have to be ripped. You just want to be in shape. You end up getting ripped up because you're working very hard. So core exercises and cardio are really important. Even though you're belted in, your neck is moving around, you're using a lot of pressure to stop the car with your legs. A lot of lower body, a lot of upper body, and your neck. The temperature in the car is extreme as well so you have to work with all those elements. How do you do that? You see a lot of drivers cycle and run and do core exercises. It's a big part of your day. You're going from 0-100 in a very short amount of time. The G loading, and the lateral movement certainly takes its toll. And your heart rate is quite high. You have to get in the car to understand.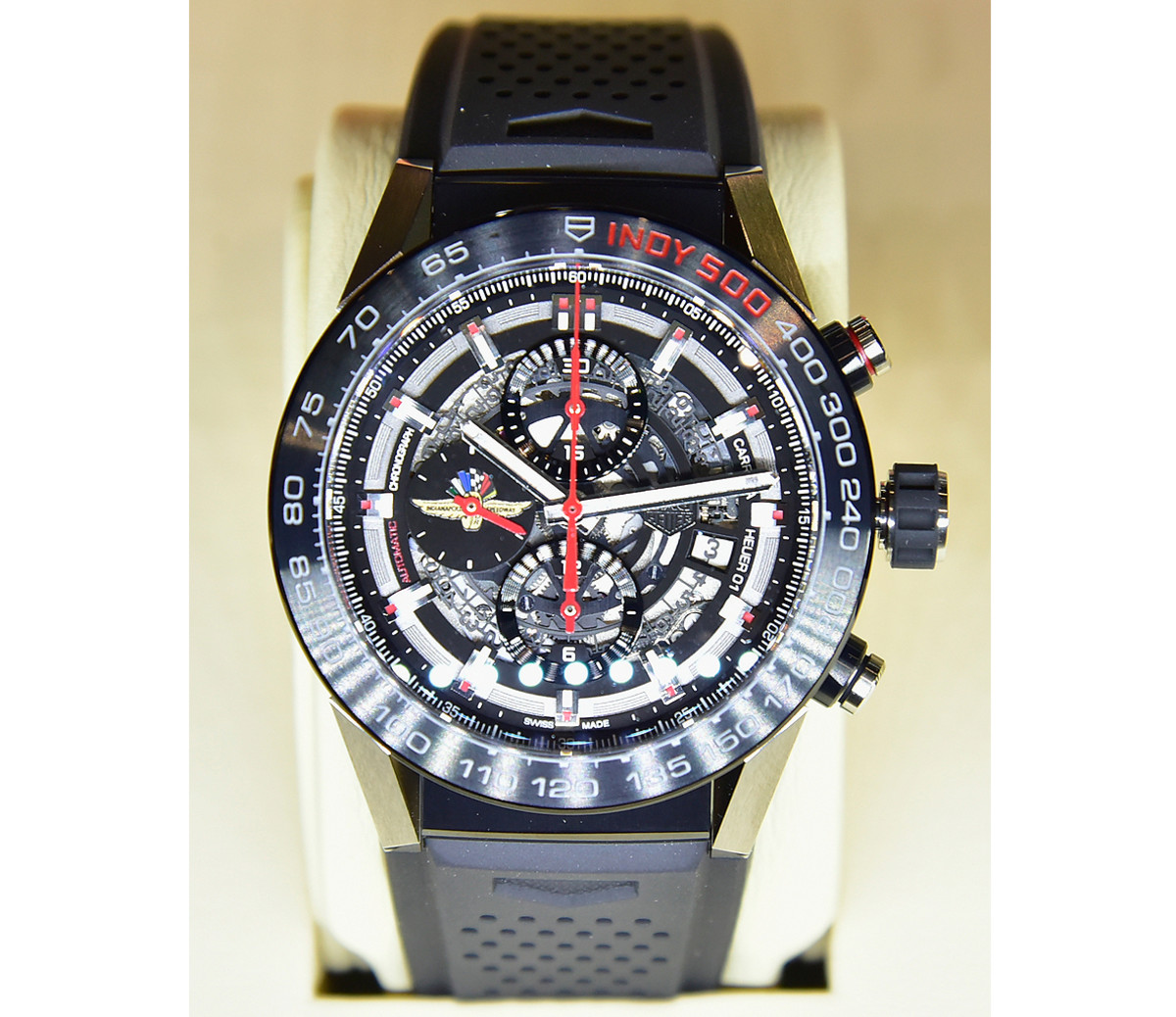 MF: So how did TAG Heuer come into the mix? 
PD: They approached me. It was a good synergy; a great connection. Certainly with Le Mans and racing, it was a perfect fit. They have been one of my sponsors for 3 years. I have the new one on tonight. It's a limited edition of 100. The first Carerra was in 1963, and this one is a commemorative for the INDY for 100 years. I was at the headquarters last year when this was being assembled, it was really fun to watch everyone working. And I met Jack [Heuer], and he gave me a great afternoon of story telling. 'What's your connection with watches?' He asked, and I said 'Man there's just so many that you can wear. The engineering is what a lot of people are really intrigued by, and it's a fashion statement. It's a status symbol. It's a man's piece of jewelry. It's a conversation starter.'"
MF: Do you have a favorite? 
PD: The Monaco watch for me is a favorite. I brought a vintage one from 1972— love that watch. It's iconic. Everyone loves it. It's really just special, so that's my favorite. I certainly love the early Carerra too. It hit the market at 1963. They have done a wonderful recreation of that as well.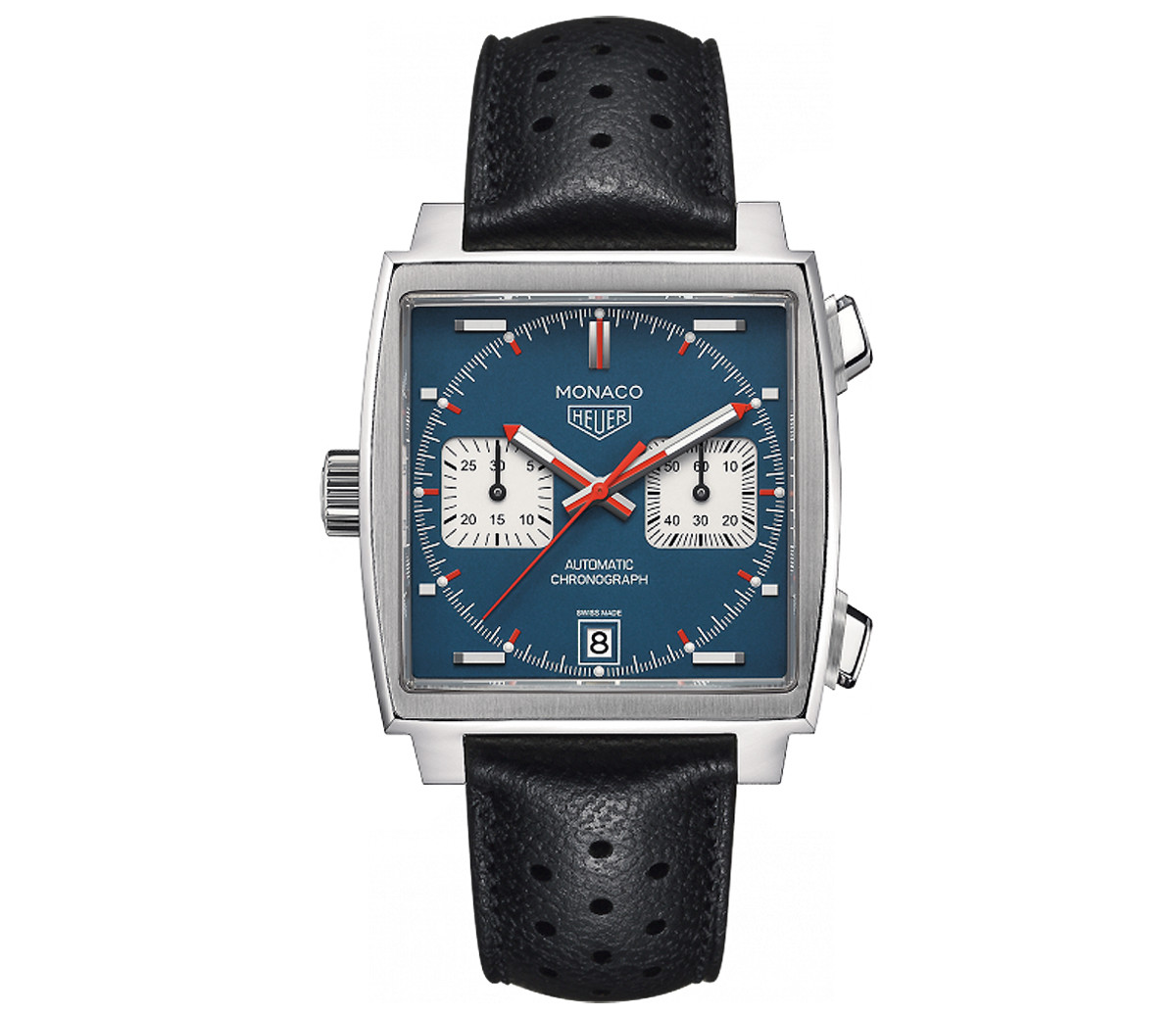 15 Smartwatches That Will Instantly Upgrade Your Look >>>
For access to exclusive gear videos, celebrity interviews, and more, subscribe on YouTube!