You haven't worn a Polo like this before: Today, Ralph Lauren is launching an all-new version of its iconic Polo shirt made entirely from recycled materials and dyed through an innovative process that uses no water. It's called the Earth Polo, and it represents a fusion of Ralph Lauren's heritage aesthetic with the company's larger commitment to sustainability. It's all a part of the fashion retailer's bold plan to shrink the ecological impact of its apparel.
"Ralph Lauren will commit to removing at least 170 million bottles from landfills and oceans by 2025," David Lauren, Ralph Lauren's chief innovation officer, said in a press release. "Plastic waste is a major issue threatening the environment—we want to be part of the solution."
The fashion industry has a notoriously large carbon footprint, but the Earth Polo uses two innovative techniques to combat the harmful ecological effects of clothing production. First, the shirt is made from thread derived entirely from plastic bottles, and each shirt contains about 12 bottles' worth of recycled plastic on average. In addition to using recycled materials, the shirt also addresses another glaring ecological issue in clothing production: dyeing fabrics. According to analysis from Smithsonian, one T-shirt can average out to 120 liters of water used and 0.01 kilograms of carbon dioxide emitted per wear—and that's just from the dyeing process alone. To lessen the impact of the Earth Polo, Ralph Lauren has introduced an innovative dyeing process that eliminates water use altogether.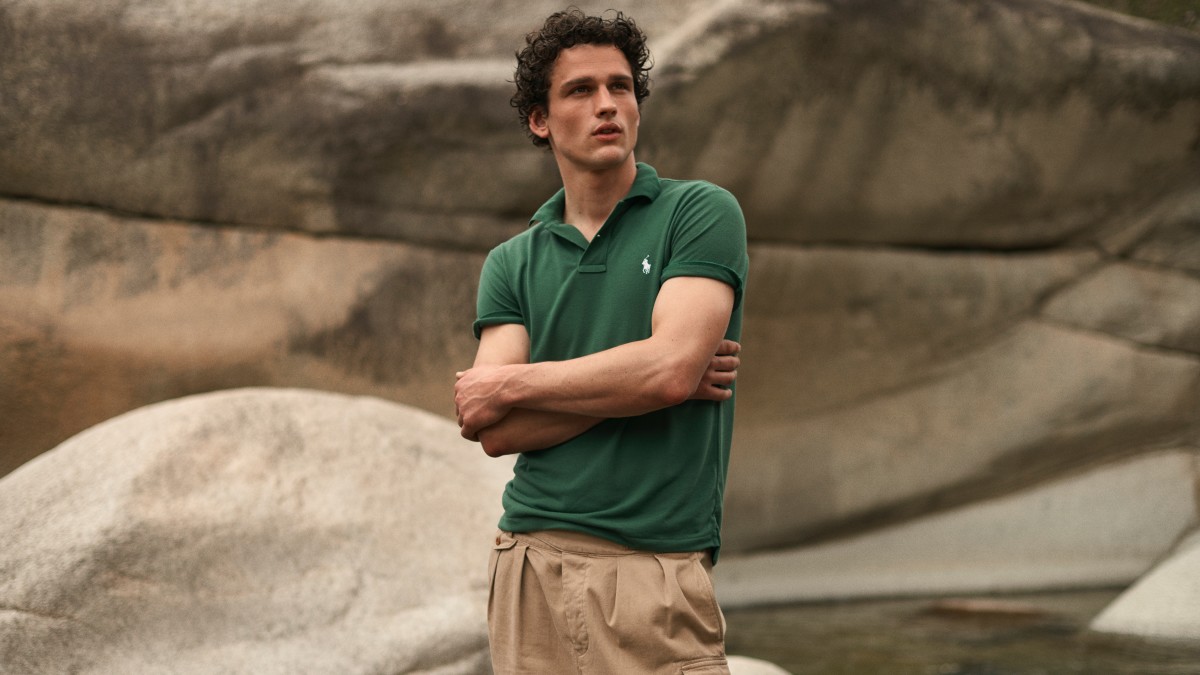 In the past, Ralph Lauren has used the Polo to support other key causes, such as global disaster relief and the Pink Pony Fund for cancer care. This time around, the company partnered with First Mile, an organization that works with entrepreneurs in low-income communities to collect plastic bottles. Those bottles are then recycled and processed into high-quality yarn, which in turn becomes the fabric used in the Earth Polo.
Ready to pick one up? The Earth Polo will be available in green, white, navy, and light blue, and it goes on sale today.
For access to exclusive gear videos, celebrity interviews, and more, subscribe on YouTube!