Regardless of how well Steve McQueen wore the at once comfortable and stylish chunky sweater, the cardigan still somehow carries an attached stigma that makes it at once stuffy and sloppy. Think of any easychair lounging grandpa in 80s sitcoms and you'll get our meaning. True, the pockets are ideal for a watch you picked up during The Great War, and a spare pair of reading glasses aside from the ones you can never seem to find (psst… they're around your neck).
But the stodgy old cardigan, sweater jacket — whatever you want to call the extra layer worn by such style paragons as McQueen and Mr. Rogers — has finally found a place outside a man's study with some new-found versatility. It's now time to consider it as a fully-acceptable replacement for the blazer.
"The sweater jacket is essentially our modern re-invention of the classic cardigan," says Mark Calder, creative director of Robert Talbott. "It's designed with versatility to be worn with a collar or a T-shirt and jeans; effortless and easy going, where as a blazer is a more sophisticated, tailored look."
Cardigans, regardless of their degree of formality, are great alternatives to a blazer with or without a tie, and add comfort to an otherwise difficult period of the year to dress for the weather. Where they may have once been an all-purpose loungewear when Ward Cleaver arrived home, today they're being designed with evening-out potential that "both a formal and relaxed gentleman can feel comfortable and confident in," adds Calder.
In a lot of dressed-up environments, from the office to a cocktail party, a properly pulled off cardigan is less like a geriatric hoodie and more a bold choice over an unlined blazer. So shrug off the closet staples they're expecting for a minute. Gant offers a great navy blazer alternative, with a shawl collar and cable knitting. It's great to add an unexpected eccentricity when dressing for the litany of winter invites that call for a jacket and tie. For the most casual option, skip the collar altogether for a look that's both put together and relaxed.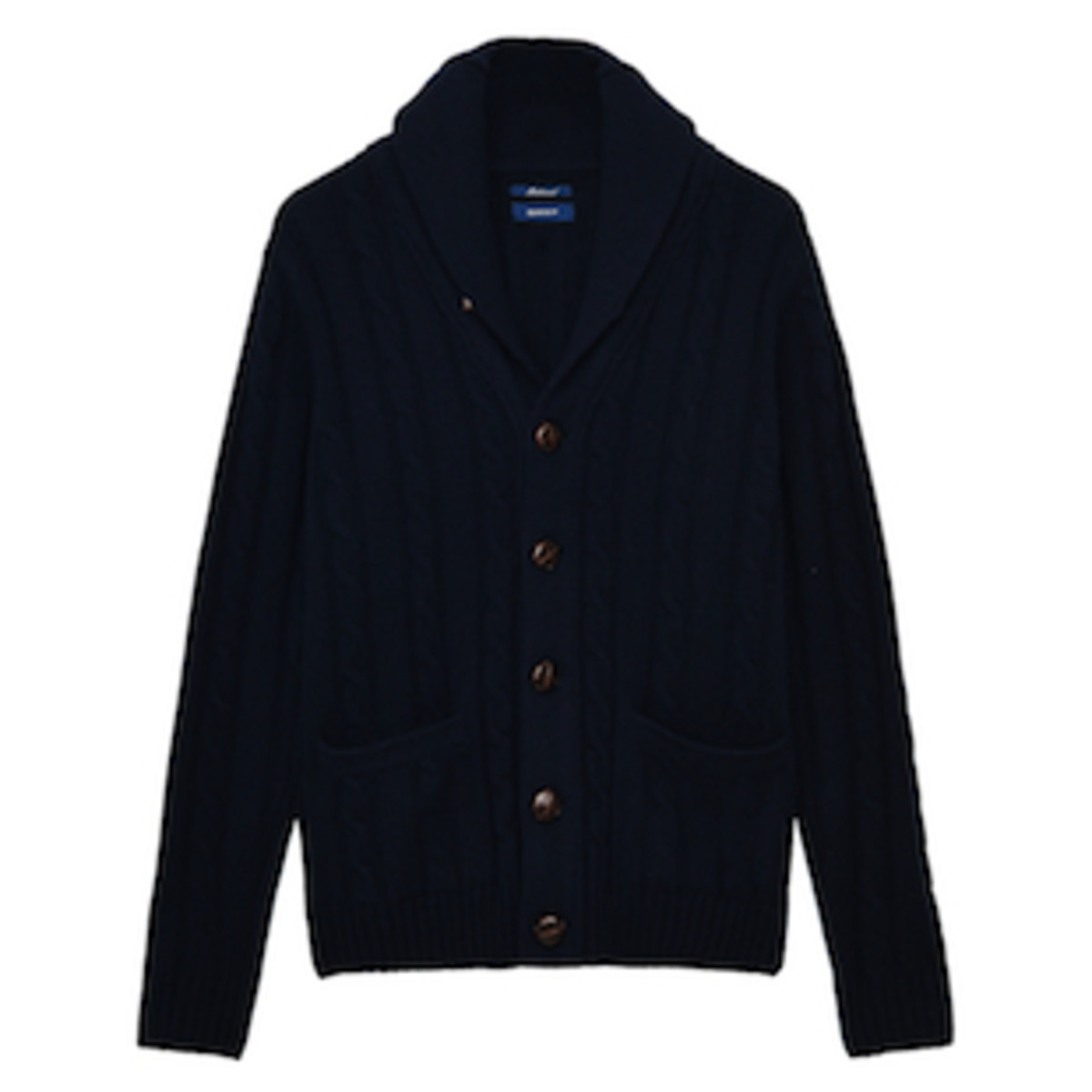 [$235; Gant.com]
As for care, the sweater-jacket is also a little lower maintenance than its easily-wrinkled alternatives, says Calder, especially when you consider that there's no structural lining to be creased by folding it over your arm if the sun comes out during an afternoon walk.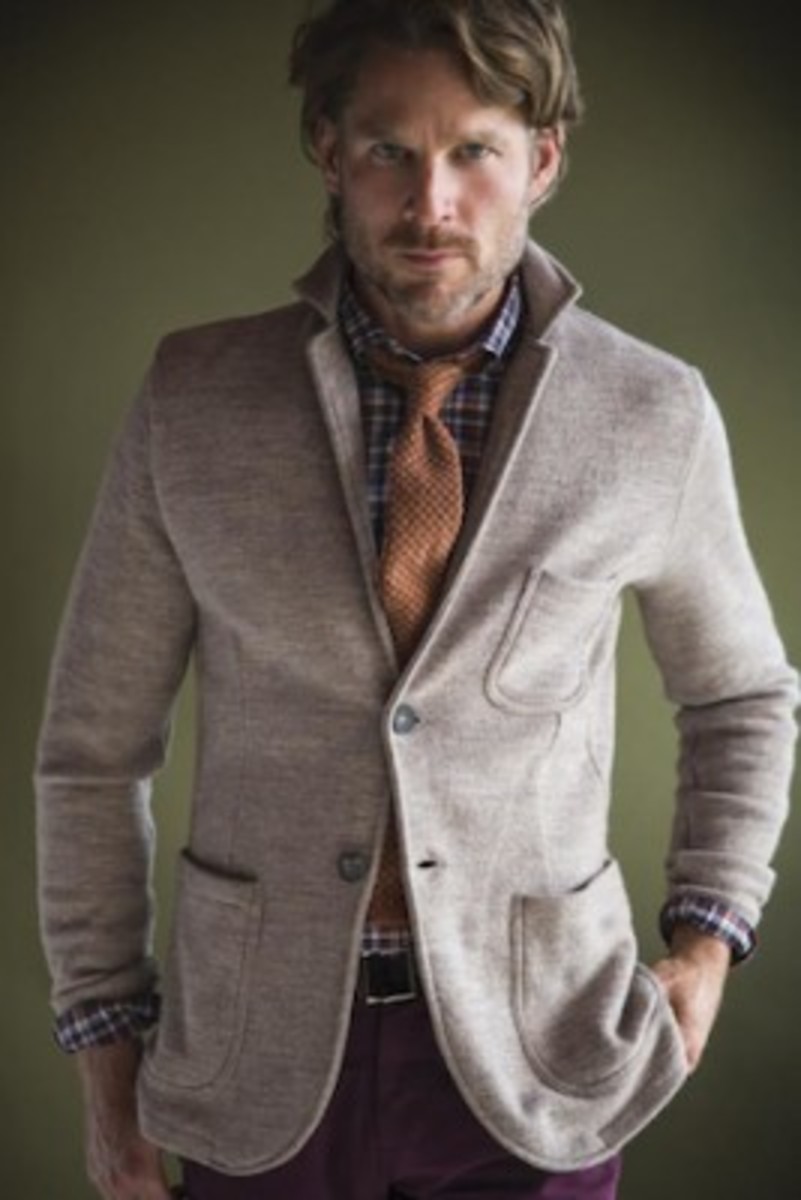 [$565; RobertTalbott.com]
For access to exclusive gear videos, celebrity interviews, and more, subscribe on YouTube!