Whether you're the type to wear T-shirts until it's subzero or you can't wait to get in your ultra-warm down jacket, you can't disagree that a great sweater really racks up miles in your wardrobe. You can throw it on in the temperamental in-between weather we get when the seasons change, use it as a layering tool, or when it's finally cold enough, have it keep you warm on hikes, trails or even just in the office. In short, you need a sweater that keeps up with you, and we might've found just the one.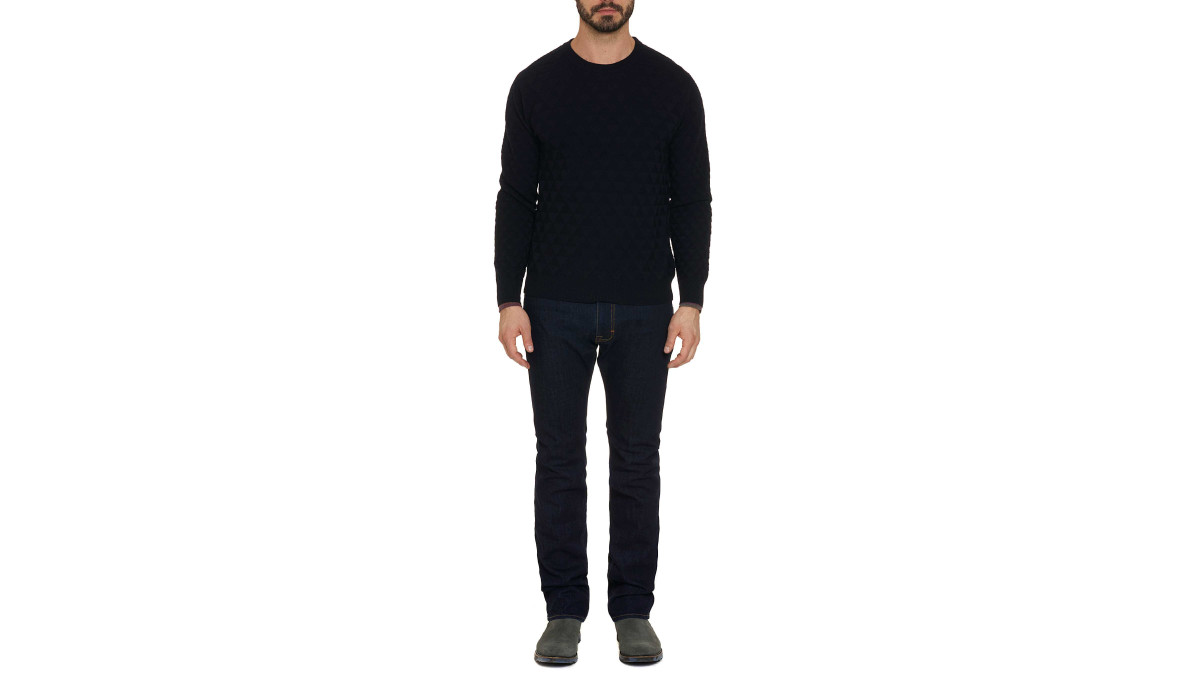 The Robert Graham Blackburn Sweater is designed to be one of the most versatile items in your wardrobe. It's made of 100 percent merino wool, so it's delightfully soft and plush (read: not scratchy at all). The geometric triangular space dye jacquard adds a cool texture to a tried-and-true silhouette, while the contrast knit at the cuffs adds a decidedly playful touch to the anything-but-basic knit.
The Blackburn Sweater comes in a full range of sizes, from XS to 4XL. The one drawback? It's dry clean only, so you can't just throw it into your washing machine.
See it: Shop the Blackburn Sweater for $228 at RobertGraham.us.
For access to exclusive gear videos, celebrity interviews, and more, subscribe on YouTube!