For anyone wearing a blazer at your desk while reading this (good look on you, by the way) it might surprise you to learn that the piece of semiformal clothing you're donning to impress your boss/clients/office crush started as athletic wear. And not the kind you'd simply throw on for your walk to the stadium or a chat with the press before tossing on your actual uniform. Back in the day, the jacket was the uniform.
The original blazers, from the "blazing red" kits worn by the Cambridge rowing team long before your grandfather was born, were made of bold, distinctive colors and patterns so fans could identify which crew was which from the banks. "The cut of the jacket was designed to be worn in the boat," explains Jack Carlson, champion rower, author of Rowing Blazers, and curator of his own vintage collection. "It wasn't considered formal at all. Most traditional blazers are unlined, soft shouldered, made of relatively heavy flannel because they're meant for chilly early morning training sessions, or rainy days at Oxford or Cambridge. It had to be cut that way so you could actually row the boat."
Think of them as your workout hoodie, but with lapels. Later, once the teams started wearing more modern uniforms, the blazer took a jockish turn similar to that of American letterman jackets. "They're both symbolic articles of clothing that athletes become very, very attached to," Carlson says. "They turn into status symbols inside the communities." During his research for the book, an unquestionably cool, historic look at the rituals, myths, and traditions of the boating jacket that features photography by F.E. Castleberry, the author found journal entries from college presidents complaining about the rowers wearing their blazers on campus and "lounging around in a state of undress."
Some schools and rowing clubs choose to wear a clean, traditional jacket, including Harvard, Yale, Columbia, and Oxford, which effectively invented the classic navy blazer. Others are loudly striped, have large crests, gold or purple lapels. A few have been handed down for decades and aren't allowed to be washed unless you accomplish some otherworldly feat, and sometimes you have to tape over another rower's accomplishment until you earn it yourself. But all blazers are earned, and the most notable are often the ugliest.
"The legend of how you get the rainbow-striped blazer of the Cambridge Archetypals is as follows," Carlson explains. "You have to row in the Oxford/Cambridge boat race three times, have gotten a third in your degree (for nearly failing), and spent three nights in jail." Similarly, the Hampton Curtains blazers, which is cut down and crafted from the awful brown burlap emblazoned with lions and crowns that hangs in the British school's Great Hall, can only be worn by those who have won the "triple crown" of rowing. Only ten exist, and the last man to earn his went on to win gold at the 1992 Olympics. "That optimizes the bizarre traditions that relate to these blazers. And in a way, it's so British."
Unlike the Letterman jacket, though, it's not embarrassing to feel proud while wearing your blazer well after your time in the boat has come and gone. "I think that's the point, actually," adds Carlson, who has seen men stitch new panels into forty year old coats just so they can still fit into them for team and boat club dinners. "So many of our staples, whether it's the blazer, the necktie, types of shoes, or whatever it might be, have their origins in the sporting world. It's nice seeing an homage paid to those roots, and to see those connections being brought to life again. Hopefully people view the book as a celebration of that tradition."
'Rowing Blazers' is published by Vendome Press. Get the book here.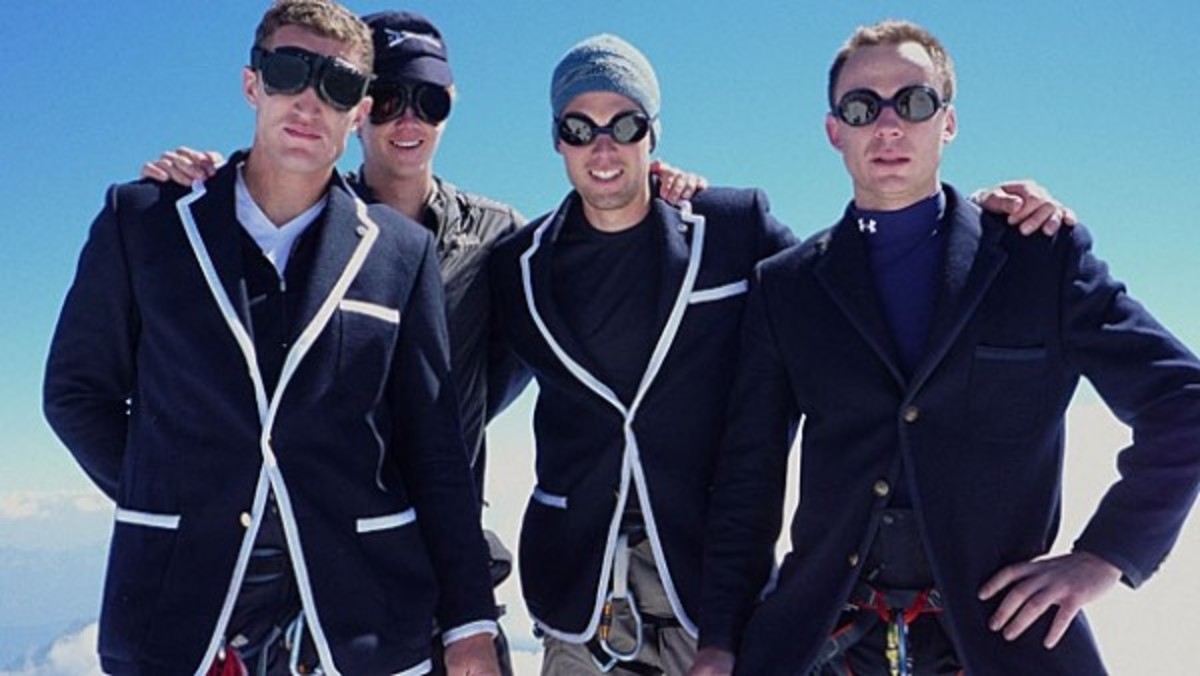 Isis Boat Club, Oxford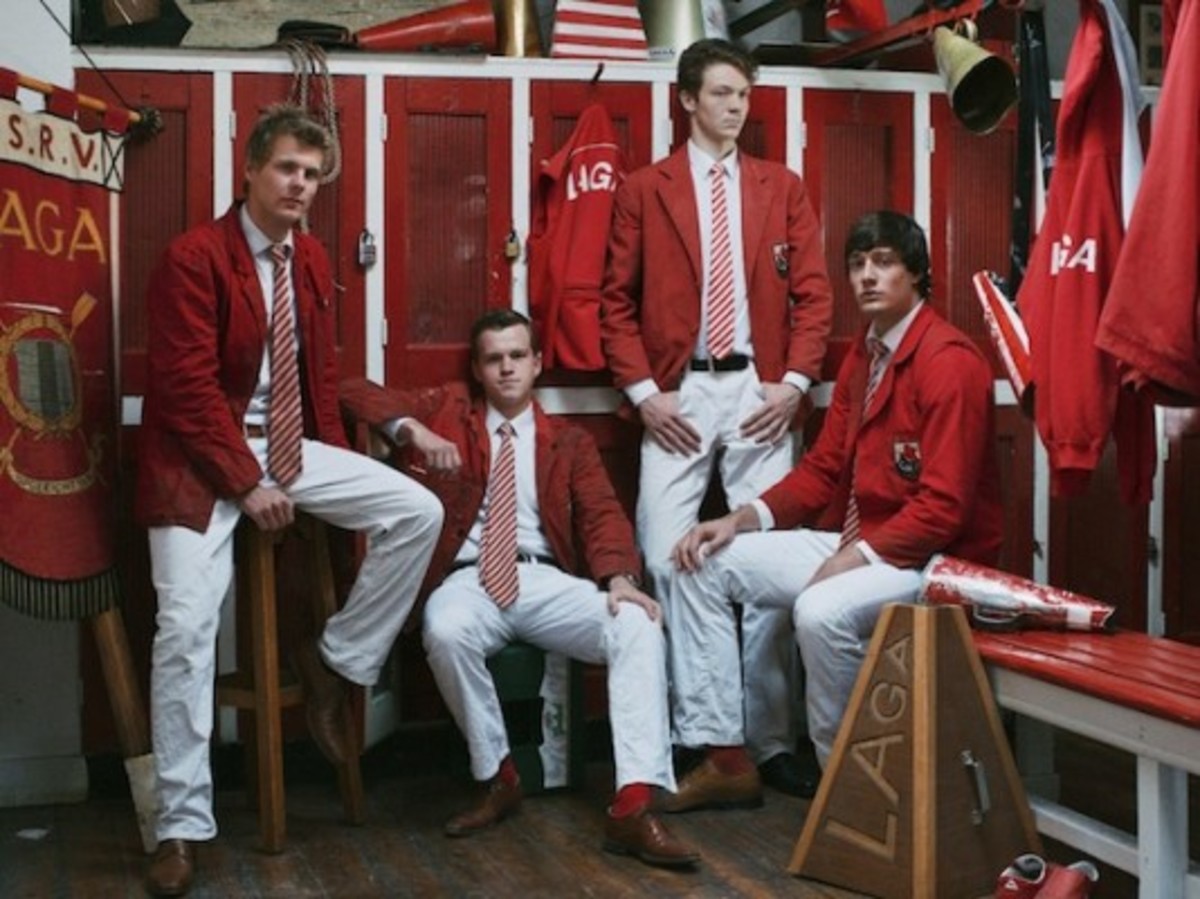 D.S.R.V "Laga" of Delft, Netherlands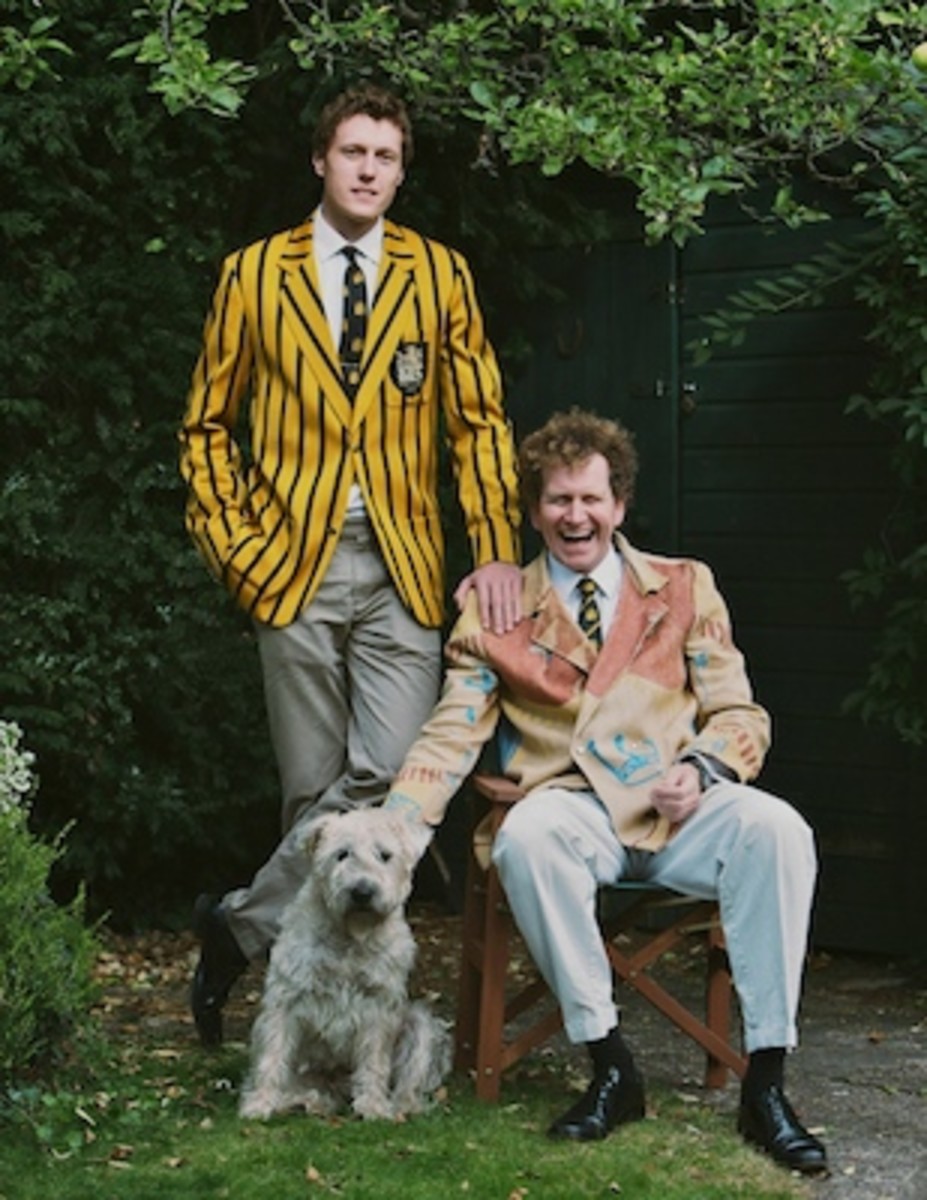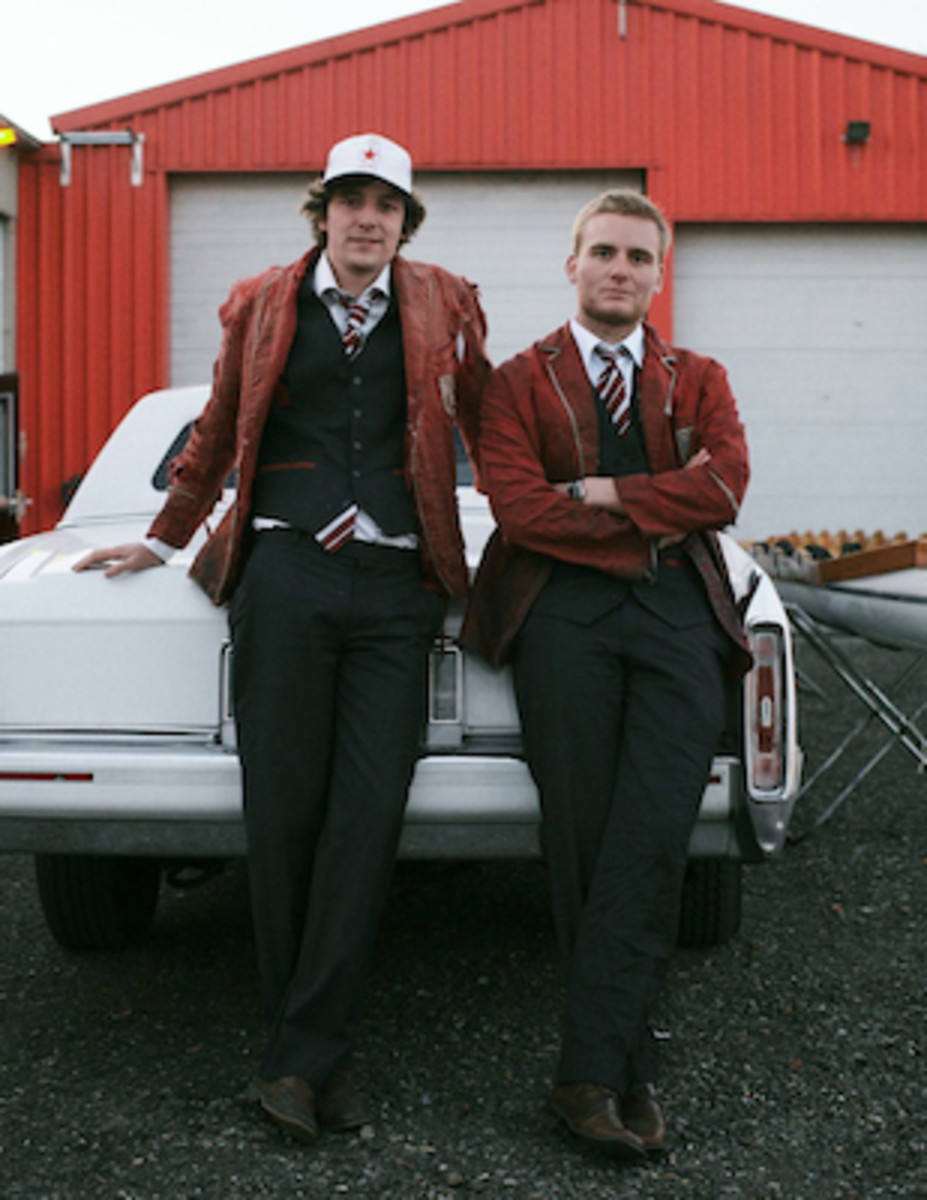 Hampton Traditional and Curtains Blazers            G.S.R. "Aegir" of Groningen, Netherlands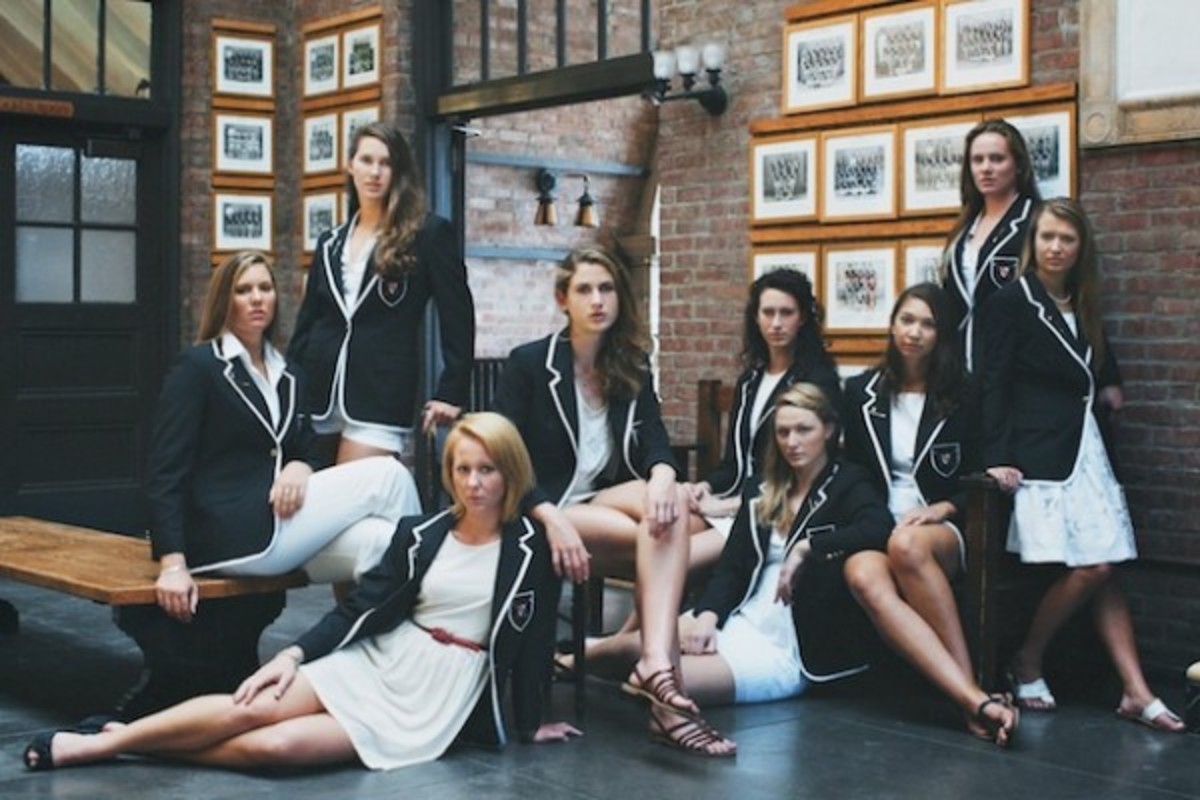 The Radcliffe Women's Rowing Team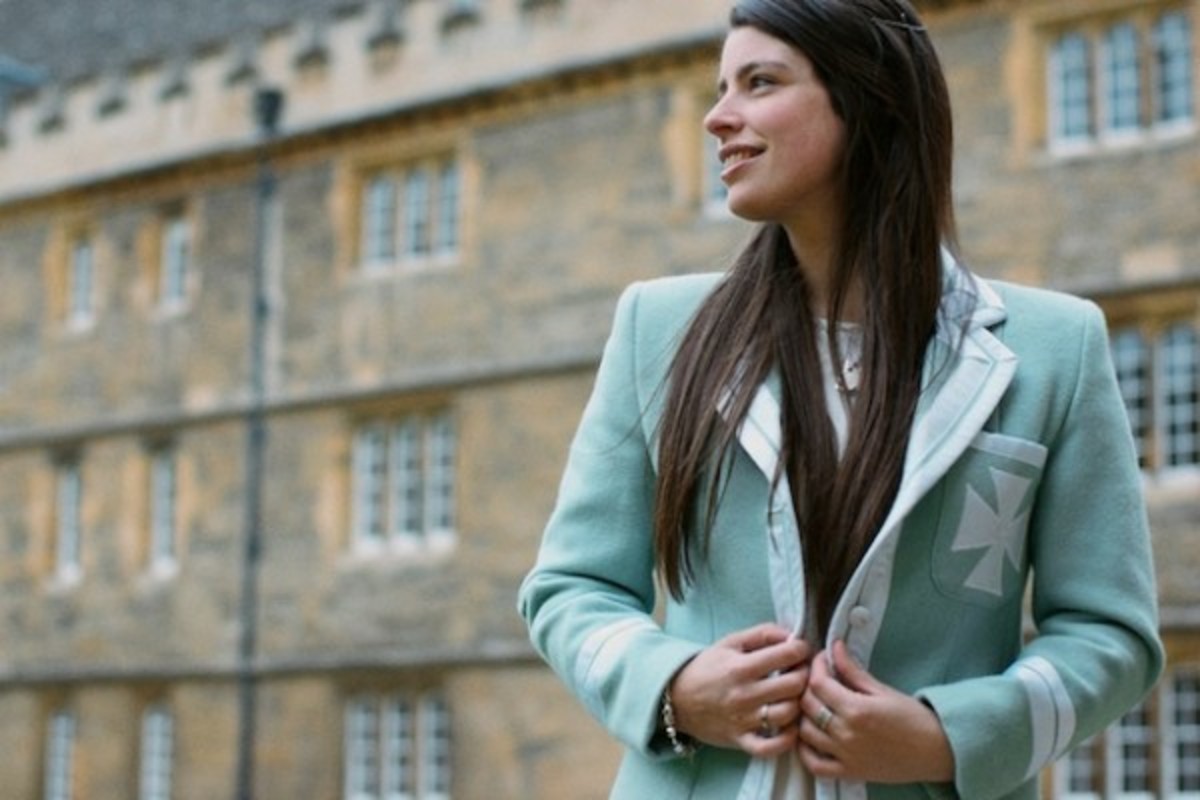 Wadham College Boat Club, Oxford
For access to exclusive gear videos, celebrity interviews, and more, subscribe on YouTube!