As nice as it is to go sockless in the warm summer months, exposing your ankles while trying to close a deal doesn't always sit well with the clients. We also don't necessarily recommend the trend of socks that distract from everything else you're wearing, but those looking to stage a silent protest can slip into the Night Owl collection from Nice Laundry.
The set of premium-cotton socks blend the standard-issue colors of New York's Madison Avenue with something a little more East Village at the top and toe. It's a good compromise for the hustling 9-5 crowd, especially in offices where you have to hide your inner dandy under a gray or blue suit (though they also pair well with chinos and loafers).
"The Night Owl set is for the guy who's putting his hours in at a buttoned-up workplace, but wants to show some flair when he clocks out." says Nice Laundry co-founder Ricky Choi. "And it's always great to hear someone attractive say, 'nice socks.'"
Don't love this design? Want to be loud and proud? That's fine. The sock startup has a dozen other sets for different styles or situations. So if you like classic, you get classic. If you like bold colors, you get bold colors. If you want both, that's where the Night Owl comes in.
"We sell socks that are hand-picked for different personalities and occupations," says Choi. "Nice Laundry was built for everyone who suffers from worn-out blacks and grays, missing socks and a bunch of pairs that haven't been touched in years. We make it fast, convenient, and downright pleasant to round out that perfect sock drawer."
Oh, and all those singles and mis-matched Gold Toes in your drawer? Nice Laundry helps you say goodbye. "Every order comes with a prepaid label so customers can send us back their old socks for recycling. Everyone deserves a fresh start, after all."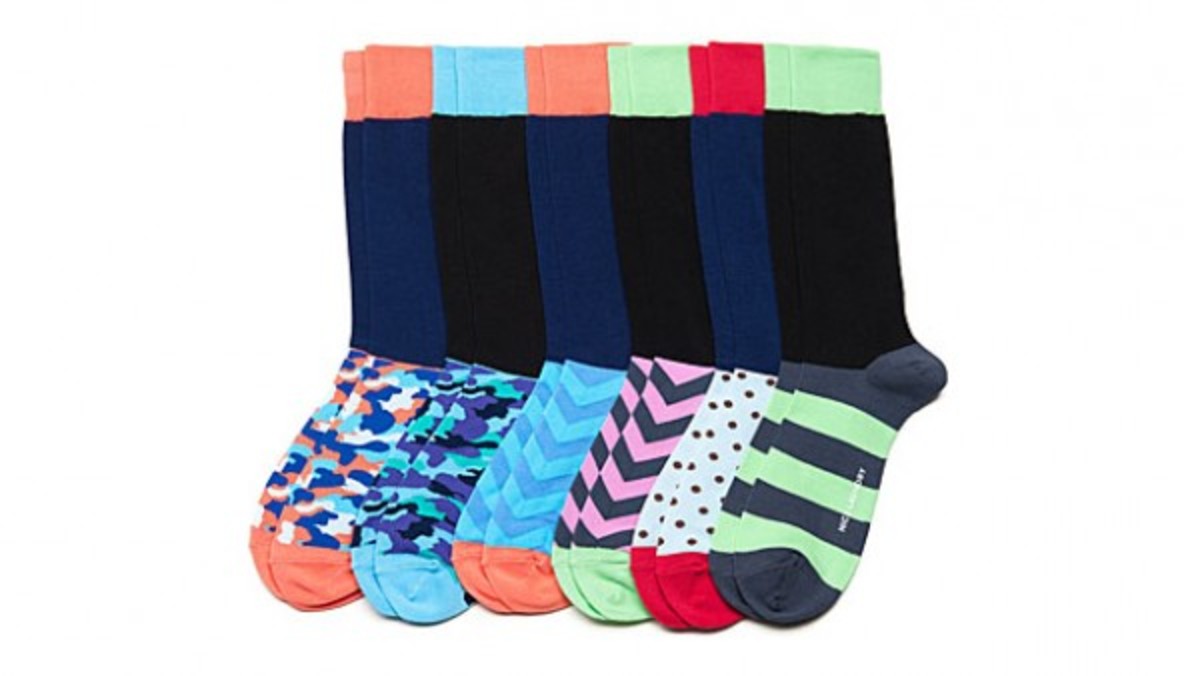 For access to exclusive gear videos, celebrity interviews, and more, subscribe on YouTube!