Global warming be damned, most of us know not to trust this unseasonable T-shirt weather. Because winter, as they say, is coming, and the harsh winds and inevitable blizzard means a puffer jacket is an absolute necessity when battling the elements. But finding something that's functional and durable, complementary to your daily office attire, yet slim enough to wear comfortably while squeezing onto the jam-packed train is key. Here are a few we found that will keep you toasty while limiting the Michelin Man jokes:
Don't Let the Coat Wear You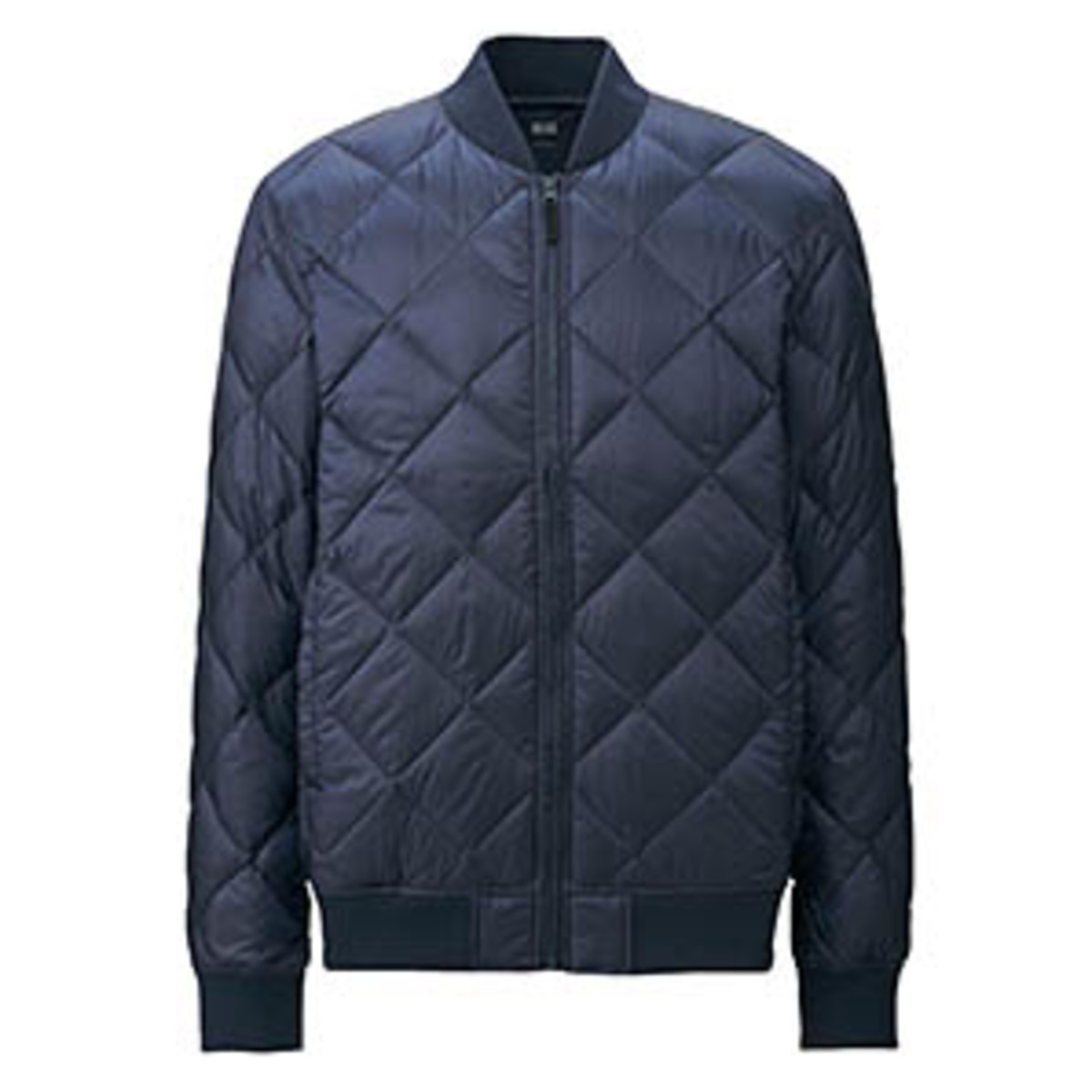 To keep your tailored look consistent, search for puffers with a slimmer cut and/or compressed fill. Ilaria Urbinati's collection with Eddie Bauer this year impressed with a narrower quilted down bomber jacket ($250) and demand has been high. A down shirt jacket or down sweater as a layering item to lessen bulk adds more flexibility with the changing weather. This down sweater from Nau Clothing ($260), Crescent Down's quilted 700 fill sweater (available from select stockists), or Uniqlo's ultra light down ribbed blouson ($80) each hug the cut silhouette you've been cultivating with your strong office kit game.
You Are (Probably) Not Drake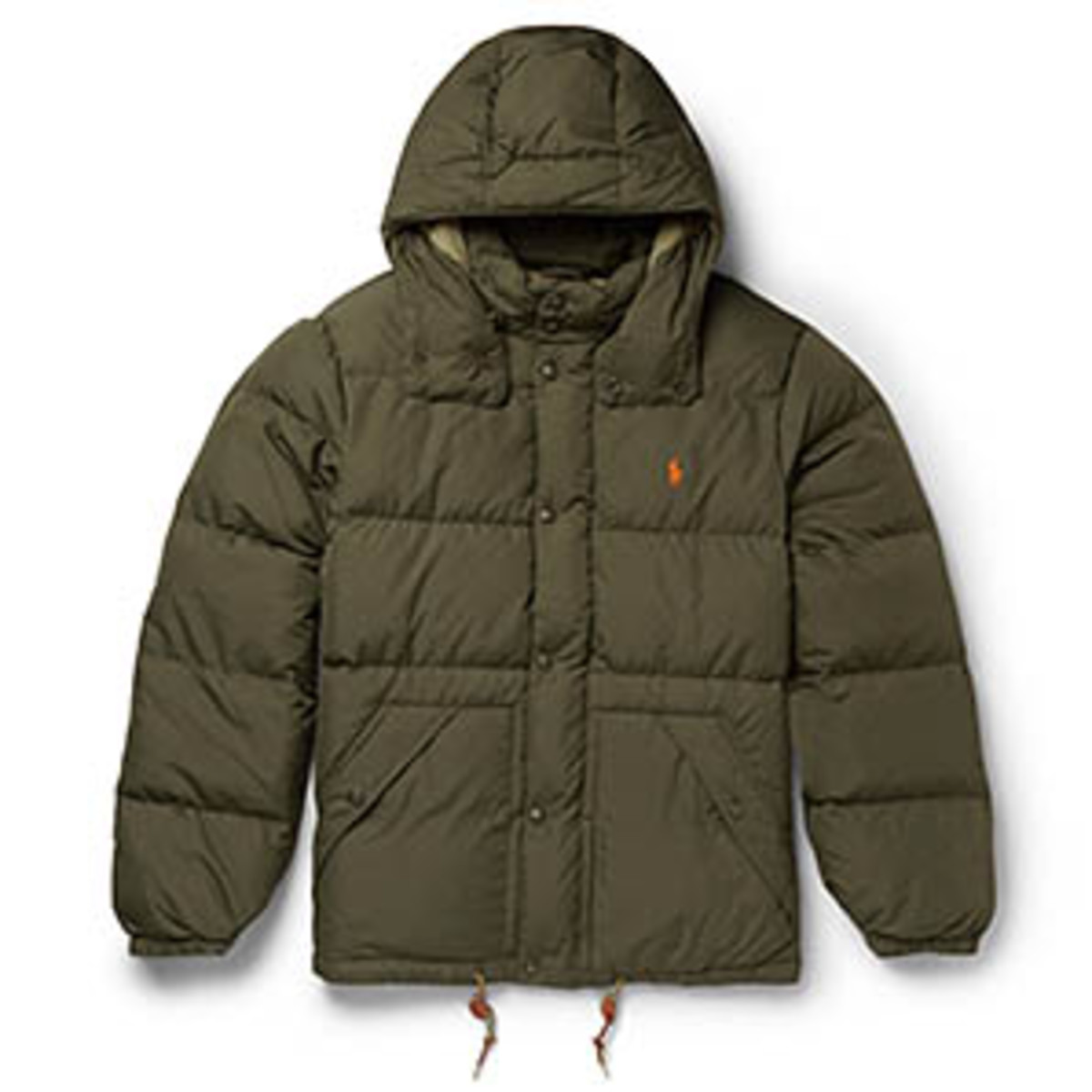 When shopping for a puffer jacket, it is important to keep in mind that you are not Drake. The now iconic red puffer the captivating rapper (and curious dancer) sports in his hit Hotline Bling video looks best on a ski slope medic when worn anywhere but a fantasy lightbox. Save bold accent colors for your socks and stick to a low-profile black like the Penfield Pelam offering ($305), an under-the-radar look from Moncler in navy ($1,230), or a classic hooded hunter green option from Polo Ralph Lauren ($345).
Change the Aesthetic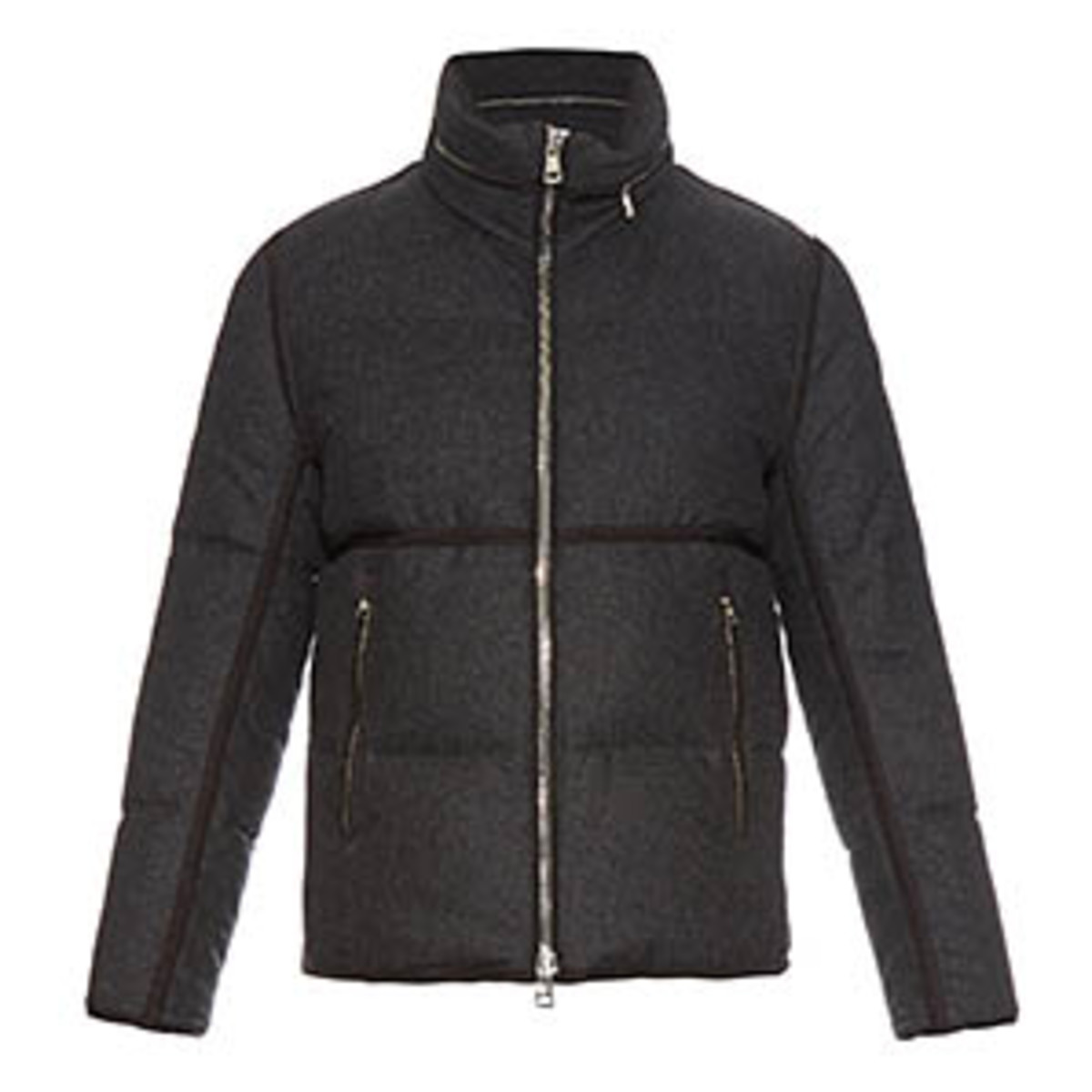 Distinguishing yourself from a Fargo extra in the colder months can also be accomplished by abandoning the traditional inner tube aesthetic of the puffer and seeking out alternative construction that harnesses warmth and ups your style quotient subtly. The wider constructed looks of the Moncler Eloy ($1,595), the diamond quilting of the original Eddie Bauer 1936 Skyliner down jacket ($199), or this body-skimming Kasota jacket from Penfield come complete with sleek, modern detailing.
Looks Aren't Everything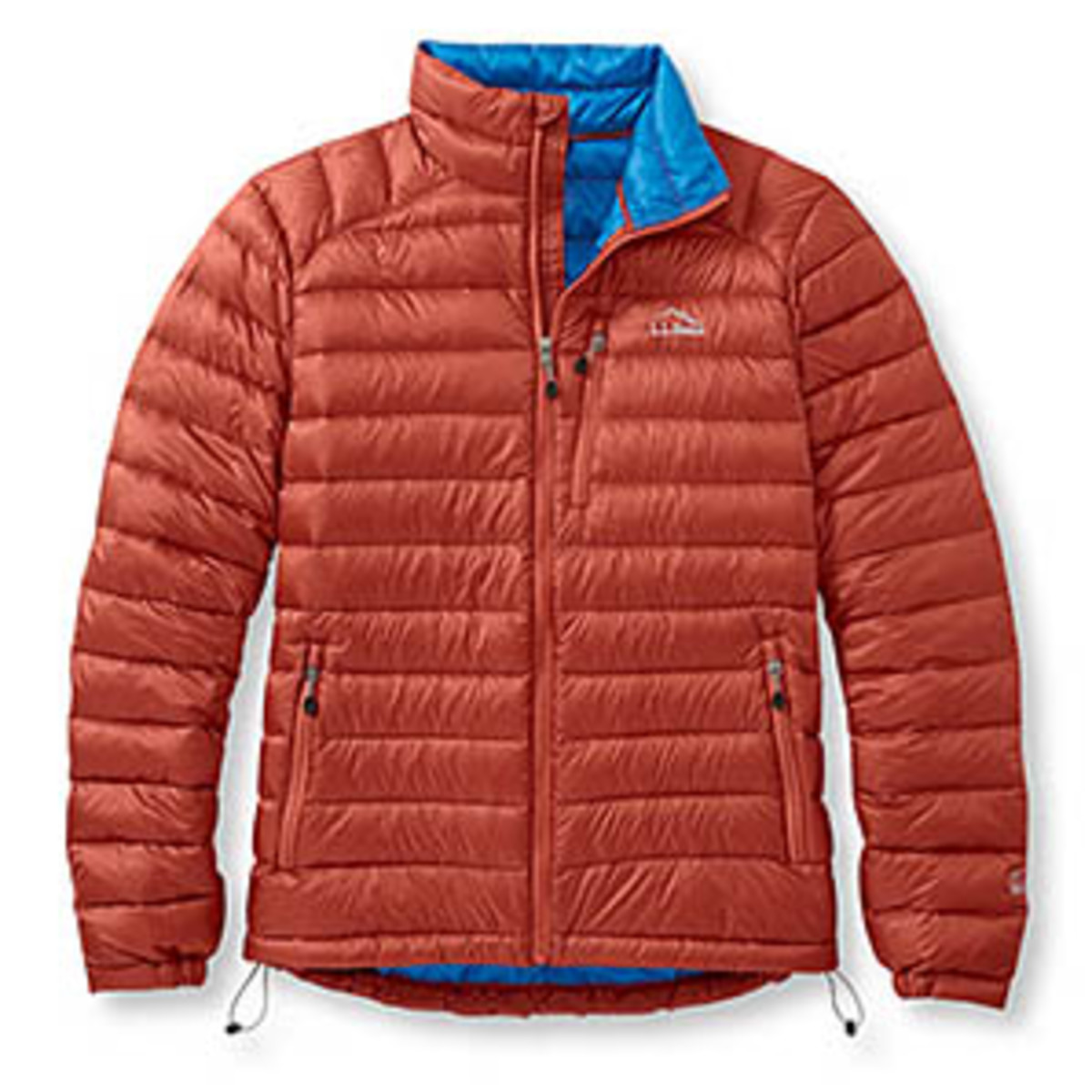 Lest we get too caught up in form over function, durability is an essential element in all puffers. If you're looking for a go-to jacket for years to come, consider a standby workhorse like L.L. Bean's Ultralight 850 down jacket ($199), with its quick-dry technology, tighter weave for wind-blocking, and built-in headphone ports, not to mention the lifetime guarantee. Canada Goose, known for its solid construction and overall warmth, has greatly expanded its selection in the past few years. Try the Hybridge Lite jacket ($675) to change down fill for polyester that's completely machine washable.
When All Else Fails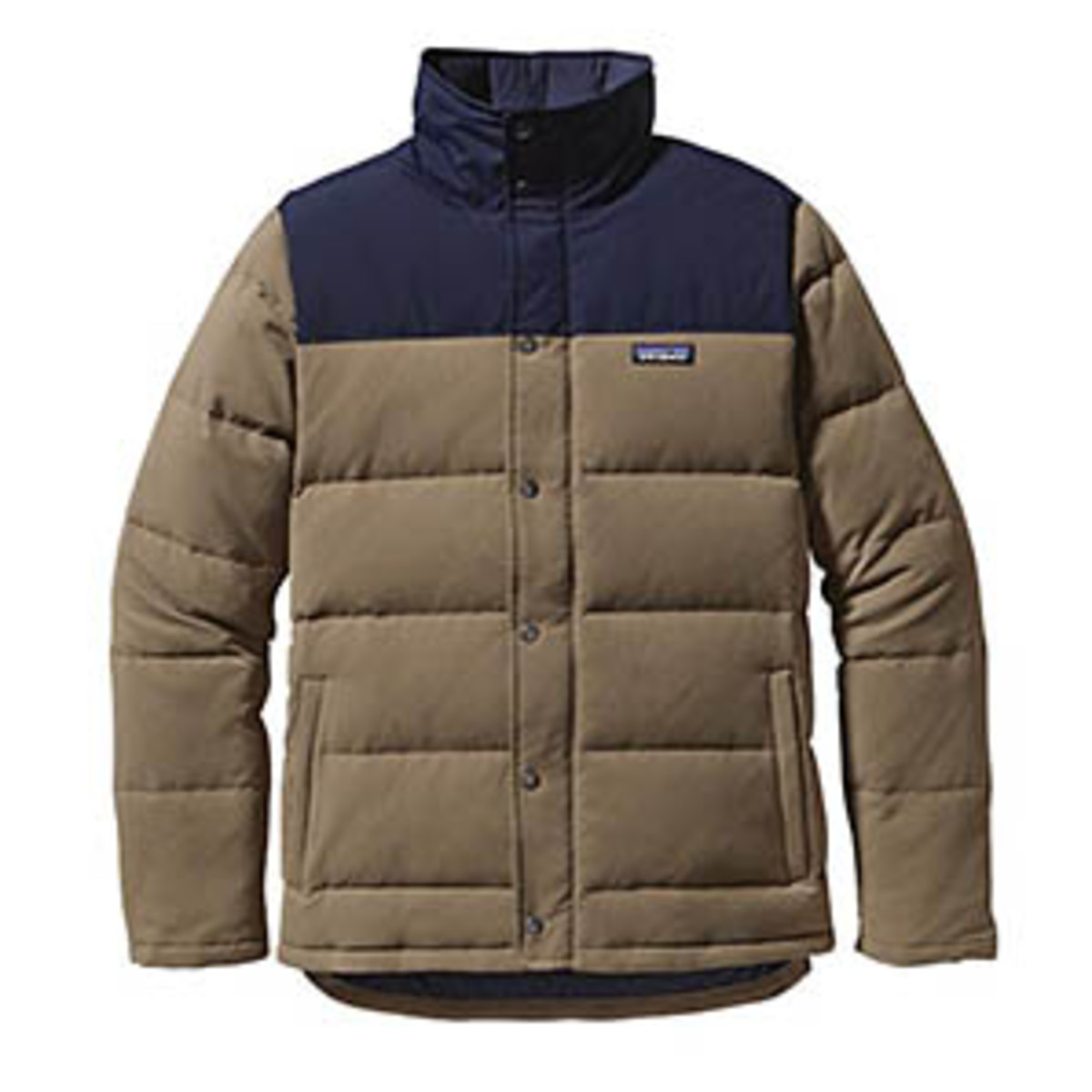 The best overall option we found when sifting through the sea of puffer jackets on the market has to be the Patagonia Bivy Jacket in ash tan ($249). The Bivy has a classic look with the color block yoke twist, a modern fit that leaves room for a full suit jacket beneath, the ultra-reliable Patagonia brand behind it, machine-wash care, and a price point that won't ruin you for holiday shopping. For even more affordable options, head over to Land's End and nab their Classic Puffer Jacket ($79) or check out L.L. Bean's Puff Jacket ($69) for simple styles presentable enough for the office holiday party, but substantial enough to handle digging yourself out of the inevitable Nor'easter.
For access to exclusive gear videos, celebrity interviews, and more, subscribe on YouTube!