As much as we all might think that donning a plain white t-shirt makes us look like James Dean, they can be a bit dull. If you want something that's easy and comfortable to hang out in during the dog days, but that has a bit of surface texture beyond just flat-brushed cotton or slick synthetics, wearing something with a rough veneer can help you stand alone among the landscape of ubiquitous summer tees. Whether it's found in the slub of the fabric, the weave itself, or implied with illusions of dye and color, here are three styles with some action in the fabric — similar processes, yet very different results.
Cooper Jones Short Sleeve Astoria Slub Stripe Crew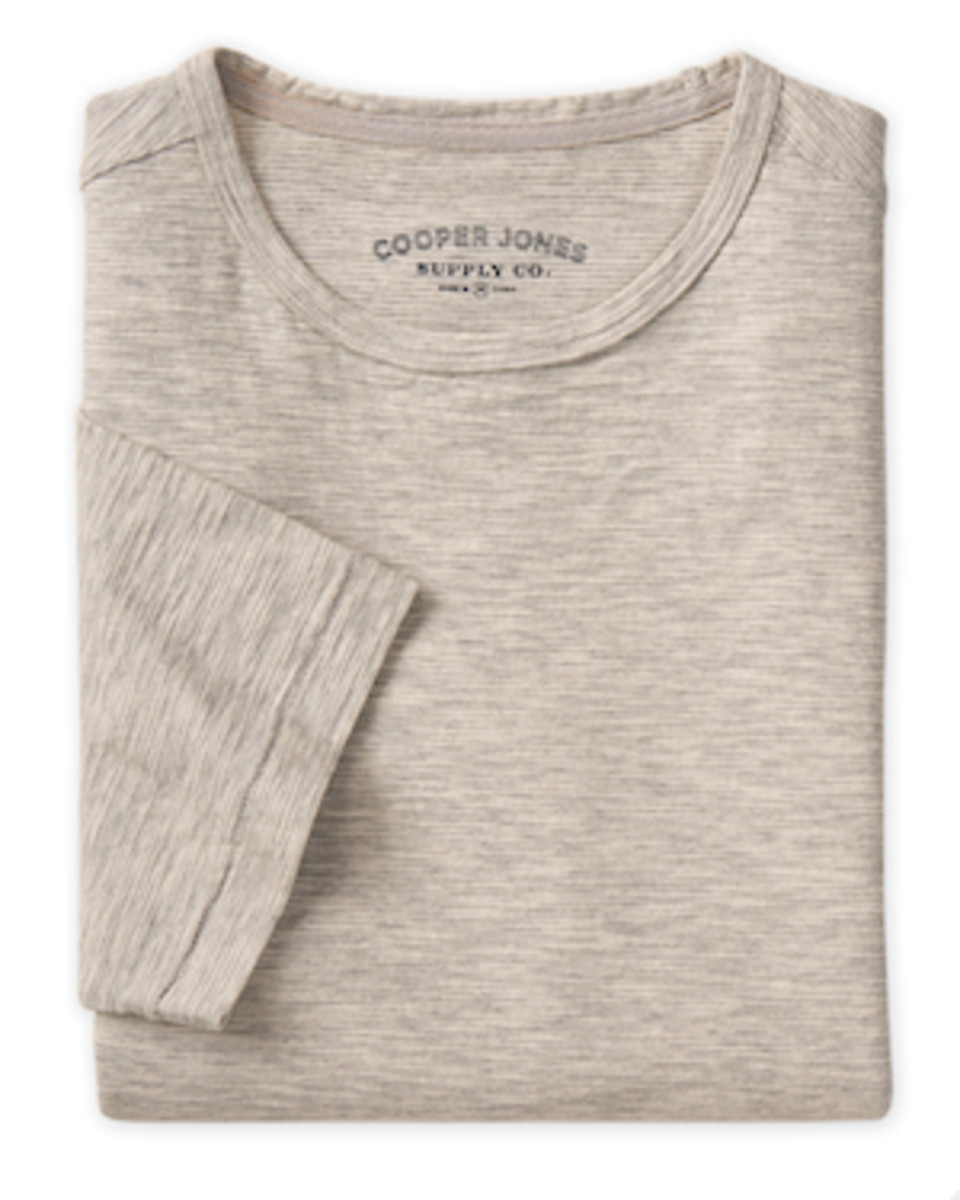 Cooper Jones has a large supply of shirts with visual substance: their Vintage Slub and Venice Vees have some stripe and gnarl in the fabric, and their Catalina Crew has a watercolor wash that implies texture. But their soft yet substantial Astoria Tee pulls it all together with a pronounced, striped slub weave that you can feel, and pickstitch detail across the shoulders that gives the shirt grist. Val Sasaki, Head Designer for Cooper Jones, says she uses slub yarns "in a way to incorporate thick and thin sections," giving a literal texture to the cloth, as well as dyeing to different shades, which "adds to the highs and lows of the coloring." Available in grey, indigo, army, and salmon. [$65; cooperjones.com]
Ibex OD Heather T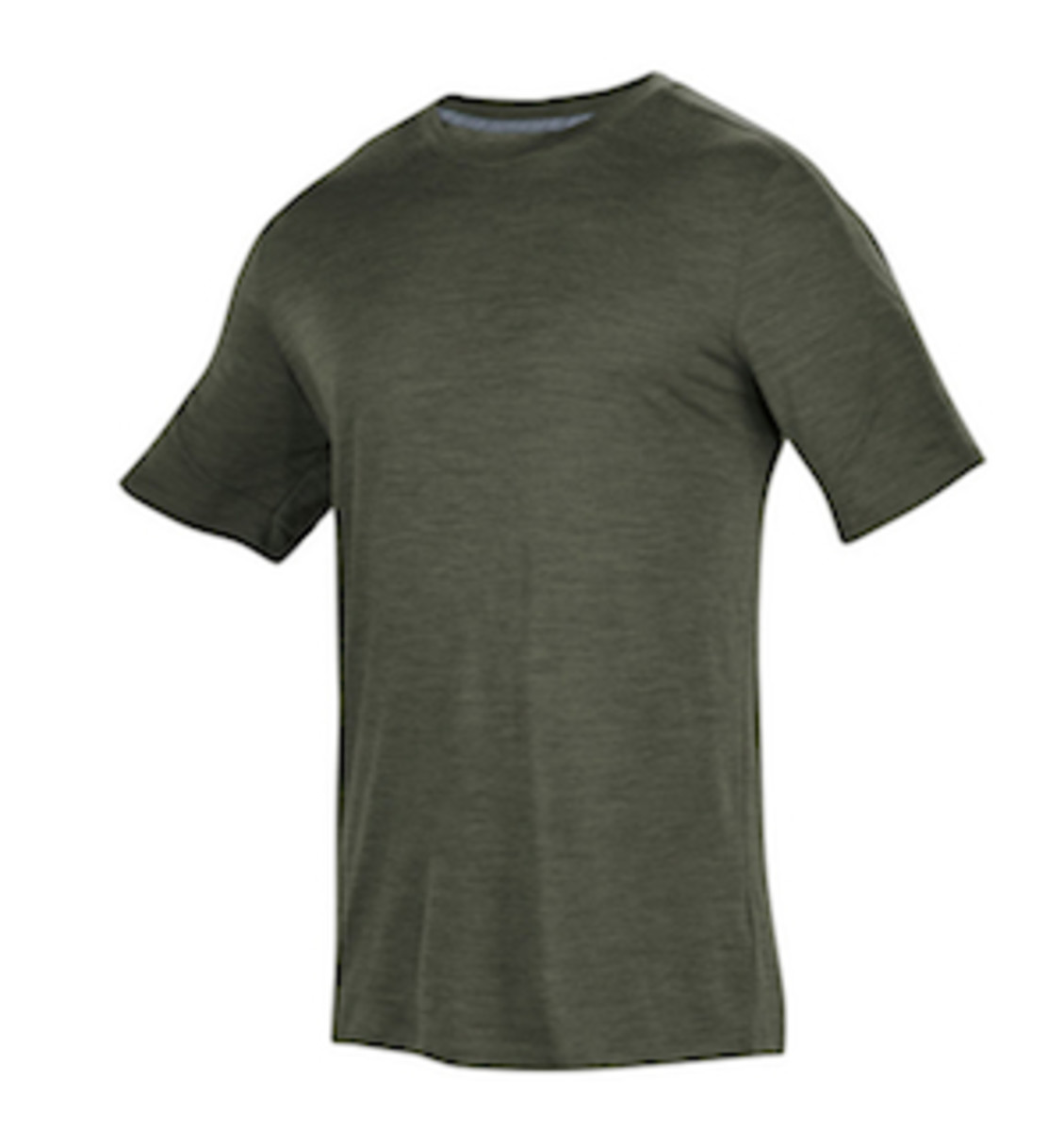 Merino tees tend toward smooth, solid colors, or the striped biking hues that have you looking like a tropical fish. Not so with the Ibex OD Heather. "Inspired by desert mornings and impulsive Polaroids," its rich tones have an added texture due to a heathering process. They start with dyed yarns in the initial fabric, "and then we over-dye it," Product Developer Kate Crocker explains. "The combined process gives the fabric a textured look while maintaining a soft, flat feel." The end result is a grown-up palette with a subtly structured look. Made from 18.5 micron New Zealand merino wool, and available in just about every color, the Ibex OD is the most striking merino shirt on the market. [$88; ibex.com]
Tommy Bahama Island Modern Fit Salerno Slub Long-Sleeve T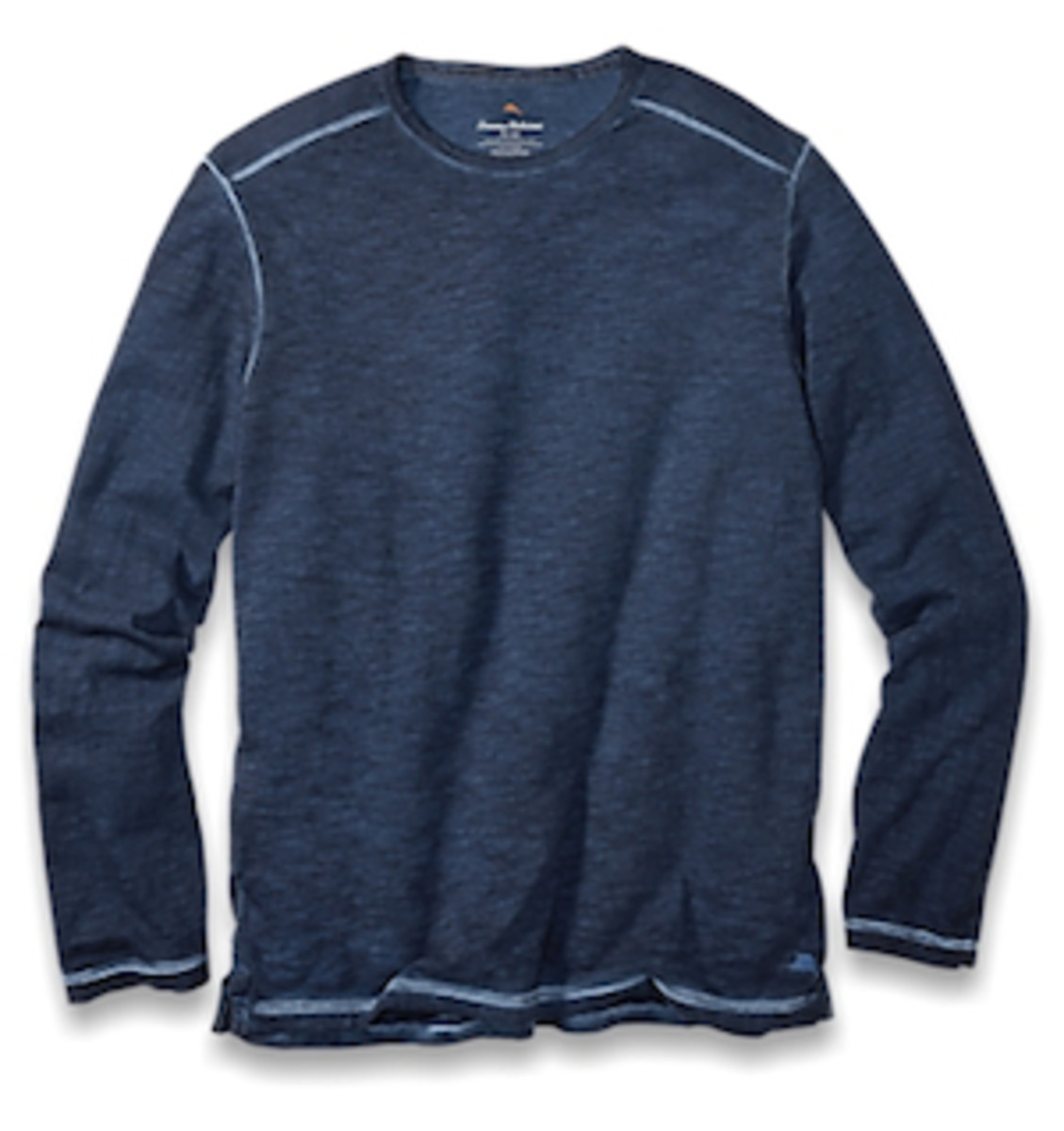 While most of Tommy Bahama's offerings are best worn in an easy breeze under an island sky, these Salerno Slub Tees, available in short and long sleeves, are a great everyday option that still fits the brand's laid-back look. "We put them through a specialized sublimation wash. This dyes the fabric surface in a way that really showcases the natural texture and creates a dramatic high-low effect," explains Joey Rodolfo, senior VP of men's design. Further attention to the cuff and hem seams add to an instantly broken-in look and feel that will make you want to wear it until the sun sets on summer. [From $48; tommybahama.com]
For access to exclusive gear videos, celebrity interviews, and more, subscribe on YouTube!