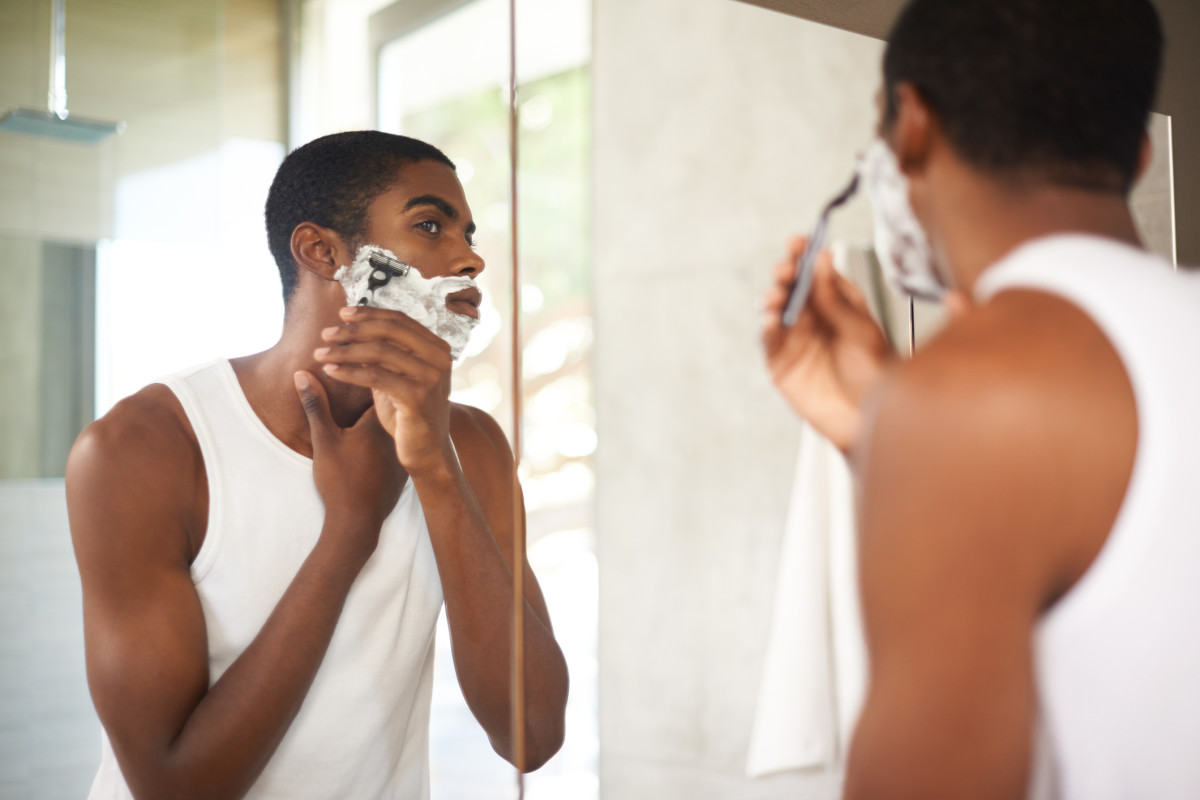 In the beginning, aftershave was little more than an antiseptic that your barber slapped on your face post-blade activity to avoid bacterial infection from accidental nicks. The alcohol helped cleanse wounds and close the pores, and a splash of manly scent made even the most hapless fellow feel like he was ready to take on the world.
Today's aftershaves are a bit more complex. We now know that the skin absorbs 60 percent of what you put on it, so companies are shying away from harsh and potentially harmful chemicals and replacing them with natural waxes and essential oils that provide moisture and protection without endangering your health. Speaking of moisture, those original aftershaves — up to 90 percent alcohol — dried the heck out of men's skin.
REALTED: The 12 Best Scents for Summer

New versions come in liquid, balm, gel, and lotion formulas, and contain considerably less alcohol (many are alcohol-free). Which aftershave you wear is a personal choice based on scent, feel, and skin type.
"I prefer balms over other formulas because they are thicker and usually contain anti-inflammatory ingredients like shea butter or aloe," says master barber Greg Zorian, founder of How to Cut Hair, an educational website for barbers around the world. "When you shave, you scrape away natural oils and can irritate the skin. Shea butter has an immediate calming effect."
Whatever your preference, respect this rule: Never let the scent of aftershave precede you into a room, or linger once you leave. In fact, your aftershave should only be detected within six inches of your face. Though some men may use aftershave in lieu of cologne, it is not cologne. It should not be used on your wrists or other pulse points, and you should not expect the smell to last more than an hour or two. If you want cologne, buy cologne. Looking for an aftershave? Start with this list.
For access to exclusive gear videos, celebrity interviews, and more, subscribe on YouTube!