If you're looking for the perfect way to pay tribute to President Lyndon Johnson's birthday, and you just don't have the time to get started on Robert Caro's sprawling biography on the 36th Commander-in-Chief, maybe just listen to his phone conversation with the owner of the Haggar Clothing Company, in which the president tries to order some comfortable slacks. The phone call stands as one of the five most famous examples of presidential sartorial history over the last five decades, right up there with a few other choice examples.
JFK's Preppy Style, 1961-63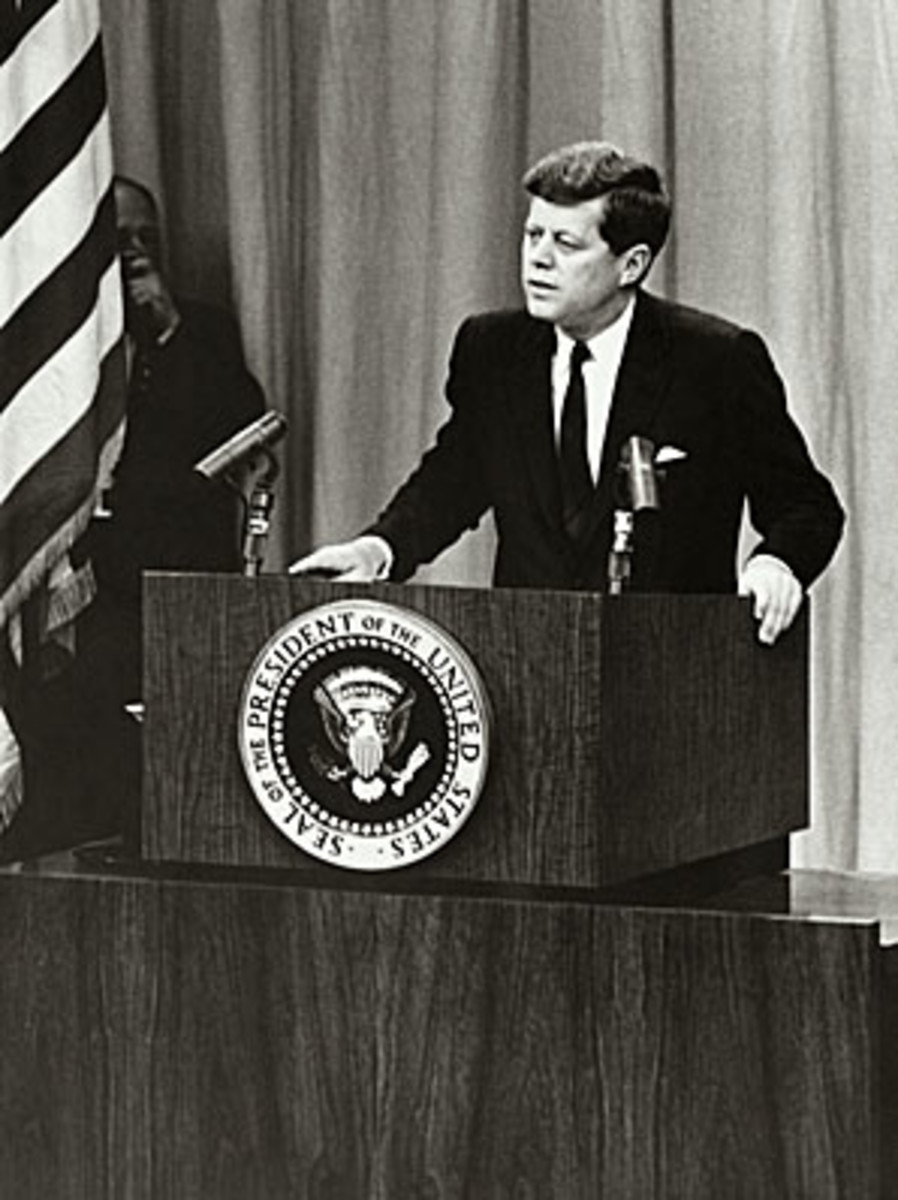 (Getty Images)
Just a year over the fiftieth anniversary of his assassination, we'd be remiss not to include Jack's wardrobe choices since he really did set the standard for the well-dressed American politician. His Harvard Ivy Style crossed over into his time in the Oval Office, making him the most stylish president ever with his slim Brooks Brothers suits, going sockless to sport his loafers, rocking the wayfarers like nobody's business, and even fathering a son who followed in his well-dressed footsteps. When you talk about John F. Kennedy's style (which we're still talking about to this day), you're talking about America's best dressed leader.
LBJ's Texas on the Beltway, 1963-69
Long before George W. Bush wore his Lone Star State belt buckle into the Oval Office, the favorite son of Stonewall, Texas was rocking cowboy hats and, yes, ordering his slacks from the same spot forty years earlier.
Ronald Reagan's Weekend Look, 1981-89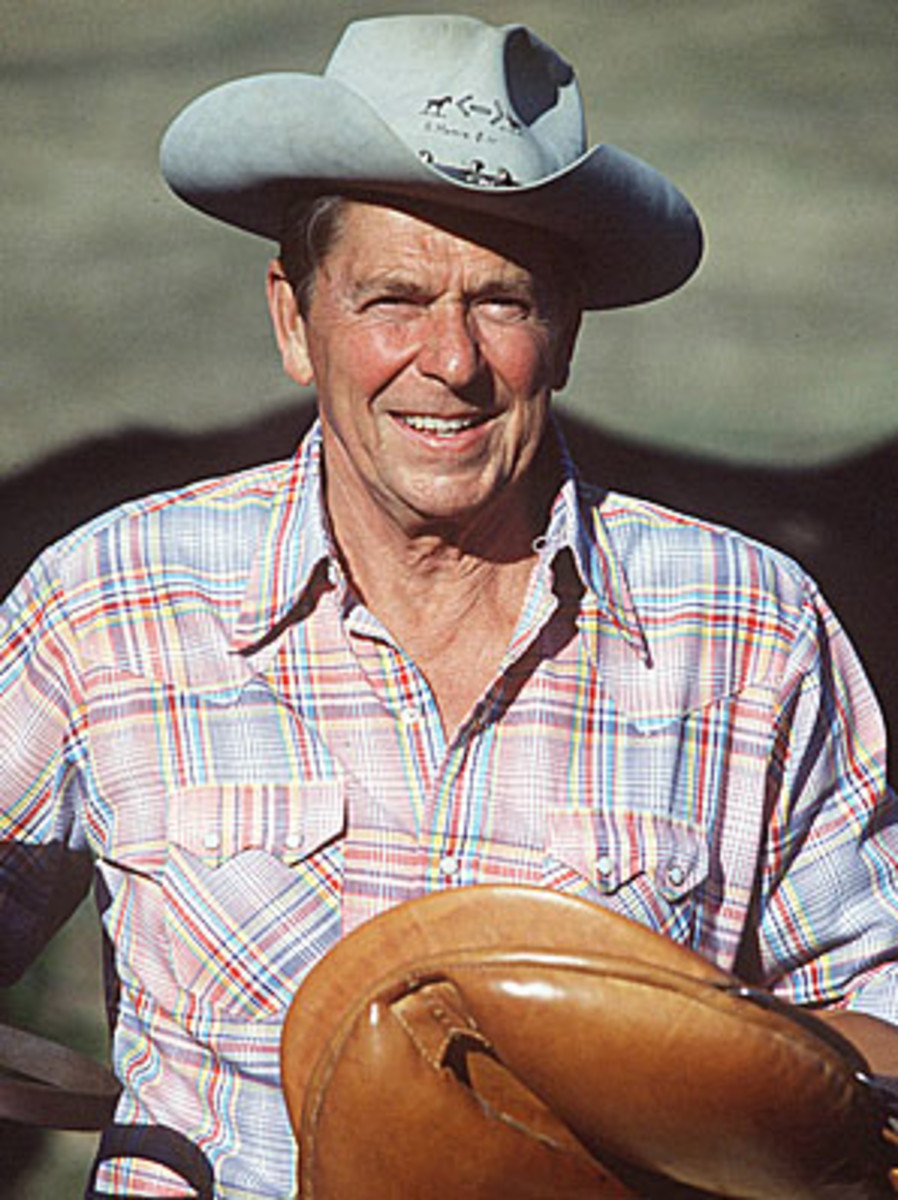 (Dirck Halstead / Getty Images)
Say whatever you want about The Gipper as president, but you can't argue with the classic look he pulled off when he hung out at his California ranch. And he did it with the kind of swagger that only a person who goes from Hollywood actor to the Leader of the Free World could have.
George H.W. Bush's Socks, 1989-93
It's really difficult to argue that Bush 1 still has the tightest sock game of any president ever, and maybe most American citizens as well. Even the guy that took his job is in awe of his predecessor's ankle gear.
Bill Clinton's Running Gear, 1993-2001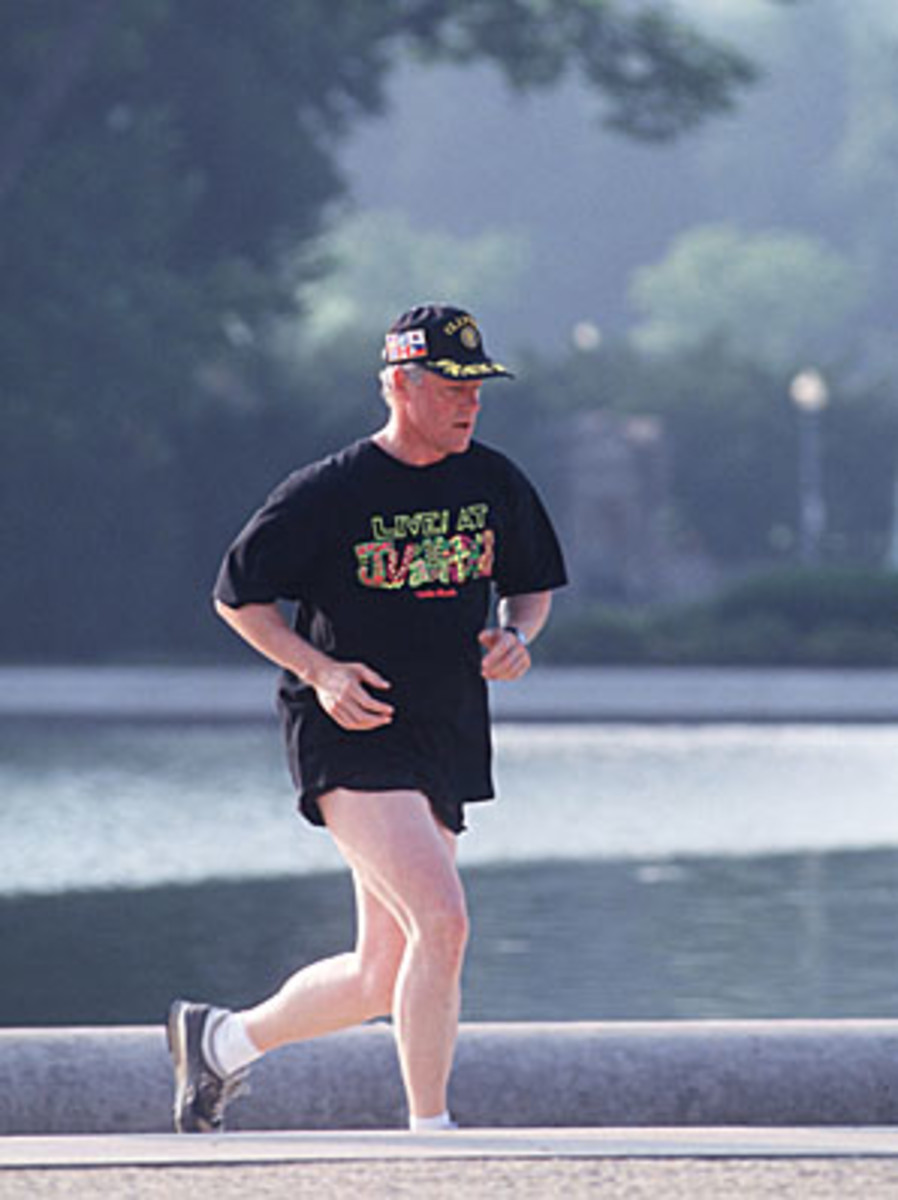 (Diana Walker / Getty Images)
If for some reason there's a Normcore hall of fame built in Brooklyn sometime in the near future, Bubba has to be one of the charter members. Actually, on second thought, they might just have to name the place after him since he basically invented the concept.
Barack Obama's Suits, 2009-current
Say what you want about his dad jeans and his relaxing of the White House dress codes, but the current president knows how to wear a damn suit, and made it totally acceptable to toss off the jacket and roll up your sleeves to get to work.