Tucked into a refurbished filling station in Nashville's hip 12South District is the boutique Imogene and Willie, the denim kings of the South. Since opening in June, 2009, they've clad all kinds – country singers, rock legends, cowboys, and hipsters – in their renowned selvedge jeans.
In its rigid state, selvedge denim is "simply unwashed fabric," explain Matt and Carrie Eddmenson, the husband and wife duo who head up the shop. But not all selvedge is created equal. Imogene and Willie uses raw indigo-colored denim that feels thicker and stiffer than most cardboard boxes, and is made on vintage looms in Japan and North Carolina. They're careful not to get kitschy, but every pair oozes heritage. "We want to make something that is simple yet elegant," Carrie says, "and authentic." Matt seconds her: "Basically, we feel that every guy should have a dark jean that fits really well and looks tailored."
The Eddmensons, who both previously worked at Sights Denim Systems in Henderson, Kentucky, come from families in the blue jean business (Carrie's grandfather's textile rental firm ran Sights before it closed in 2008, and Imogene and Willie is named after her maternal grandparents). With Imogene and Willie, they're striving to simplify the process of shopping for jeans – even online. Rather than trying to universally suit as many shapes and sizes as possible with a single cut, they offer a number of cuts with step-by-step instructions for how to buy and wash each one (for example, the Willie is a branding-free classic straight leg jean built to stretch and shrink as you wear and wash it, while the Barton Slim is a modern, narrow low-rise jean that runs large – sizing down is recommended on the site).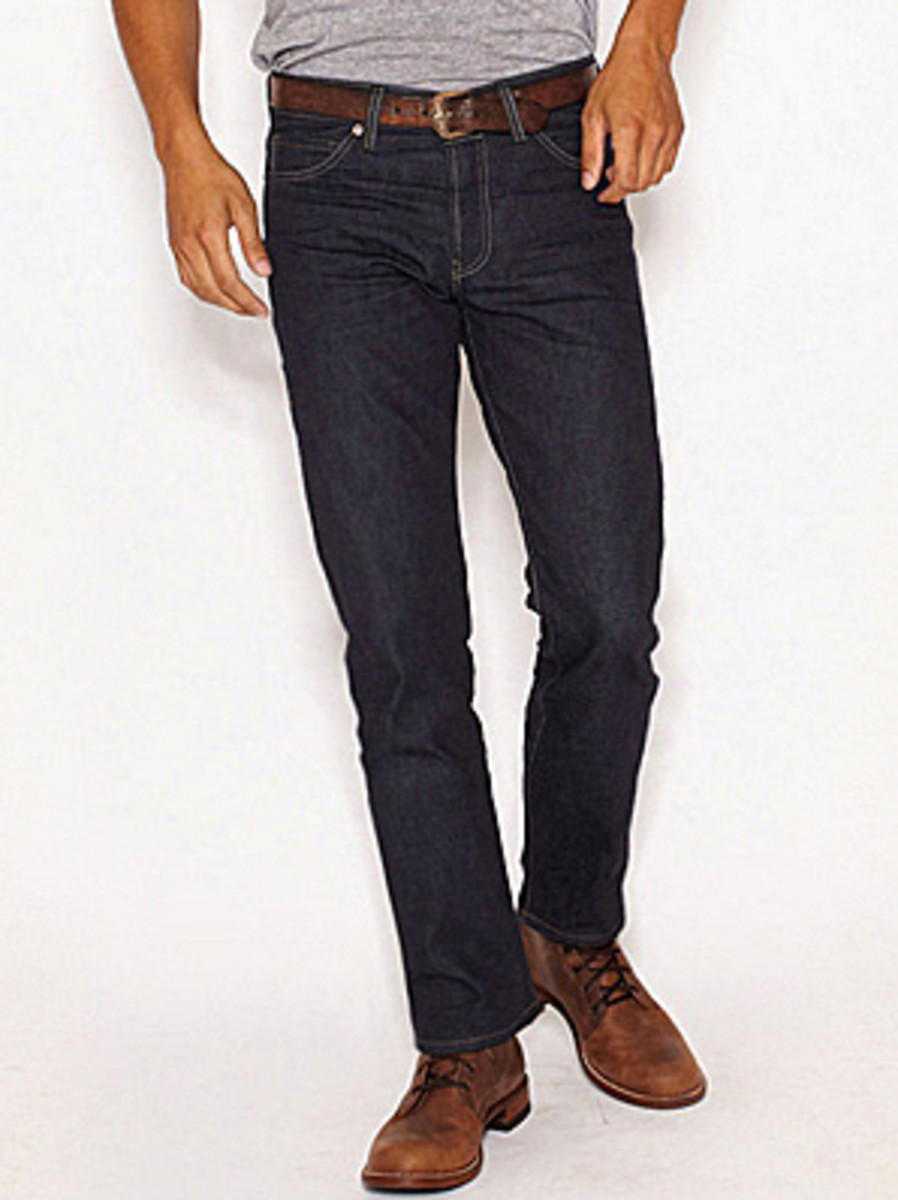 They've also relaxed the in-store shopping experience. "You walk in, you're served bourbon or a beer, you're made to feel at home," Matt says. And while some may wince at the price tags (each pair costs around $250), the jeans are built to outlast your Levi's. "You should literally be able to wear these jeans for years and years."
For us, versatility is what makes these jeans stand out. The dark and rich indigo wash, when paired with subtle thread lines, allow the jeans to easily transition from casual afternoon barbecues to upscale dinners in Nashville conceivable.
For access to exclusive gear videos, celebrity interviews, and more, subscribe on YouTube!