Every man has a go-to seasonal piece of clothing that he wants to wear every day. It's his security blanket and part of his uniform, but for most guys, that jacket or sweater eventually has to be taken off and stored until next year. And then there's the Woolfill Snapshirt Jacket from United By Blue and Duckworth.
For the Philadelphia-based outdoor lifestyle brand's first jump into outerwear, United By Blue co-Founder Mike Cangi says the team looked to their personal style for inspiration. They wanted to create a simple jacket with a tailored fit that could still be just as functional. "We tend to look to where we want the outdoor industry to be in terms of more modern, slim-fitting cuts, as opposed to some of the boxy cuts you'd typically find in jackets," he says.
On a trip to Utah for the Outdoor Retailer Show, they met the Duckworth founders John Helle and Robert Bernthal, who, Cangi explains, have a "really amazing understanding for wool." The teams designed the Snapshirt with Duckworth's signature WoolCloud insulation, made with a breathable Montana wool batting that keeps you warm without instantly making you sweat. But you won't have to store the jacket away once the snow melts.
RELATED: Duckworth is Raising the Bar on American Made Goods
"We wanted something a little thinner that wasn't a bulky down piece you couldn't wear into work and felt you would only wear it to the mountains to go skiing," Cangi says. "The more you wear it and break it in, the more you want to wear it every day with everything."
What they created is a nylon layering machine that favors a collar instead of a hood, and a buttoned front instead of a zipper. It's subtle, too, with just two buttoned chest pockets and side pockets that zip. And like Cangi says, the beauty of the Snapshirt is that you can pair it with anything in your closet, from a denim jacket to ski gear to your blazer, or over a T-shirt.
United By Blue plans to pursue more outerwear pieces in the future, adds Cangi, with a "really classic, heritage look to them," while still maintaining the company's core values that he and his co-founders established when they met in college back in 2010. "One of the reasons we started the company is because we wanted to create a more tangible, social, and environmental impact."
UBB has averaged 25 environmental cleanups each summer through their first five years, and has an in-house group that works to preserve oceans and other bodies of water by removing a pound of trash for every jacket they sell. "We've done 117 cleanups across 21 U.S. states, and removed over 200,000 pounds of trash. It's something that's really important to us."
At $248, it's an investment. But none of your other jackets are helping save the world. [$248; unitedbyblue.com]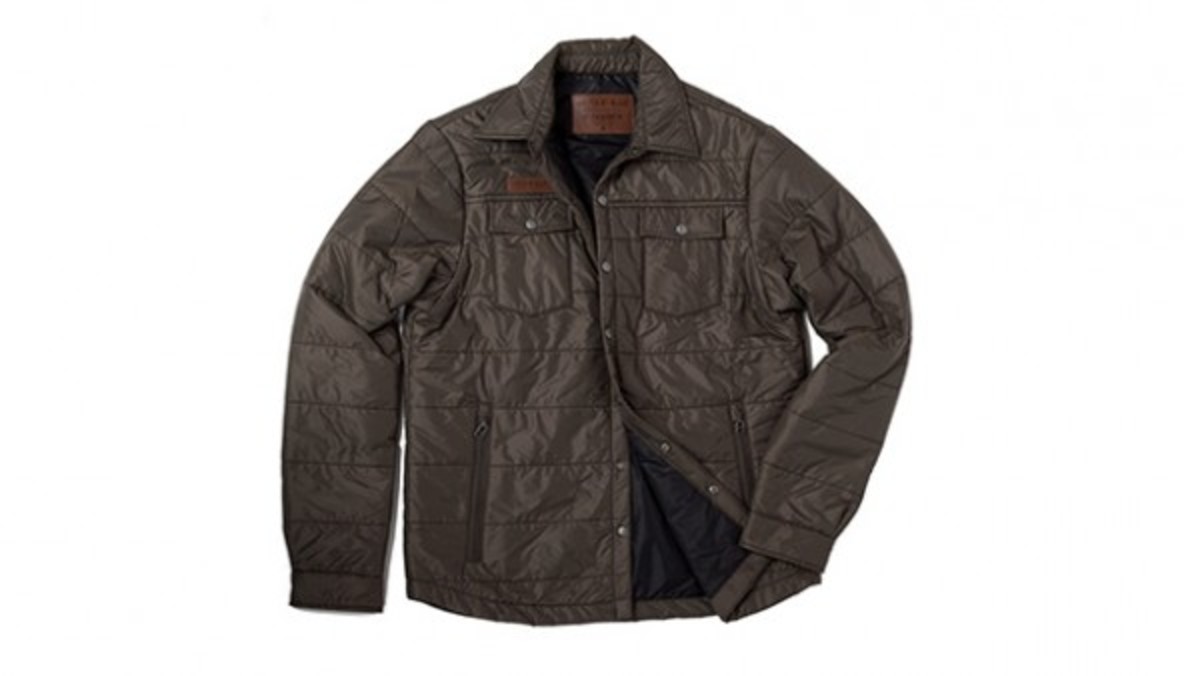 For access to exclusive gear videos, celebrity interviews, and more, subscribe on YouTube!