Written in partnership with Ascend Agency.
One of the biggest obstacles small men's jewelry business owners face when getting started is competition with big brands with unlimited marketing budgets and a devoted customer base.
On top of that, small businesses also have to compete with other small businesses trying to achieve the same goal. That's also one hot front; according to SBA estimates, more than 600,000 new businesses open each year in the US. That begs the question, how does one build a brand that will succeed and stand out from all the rest?
Cam Love, the CEO and founder of men's gold chains brand The Gold Gods™, managed to build a world-class brand in one of the most competitive industries out there—the men's jewelry industry—and according to him, all it took was a good strategy, dedication, and patience.
When he started his entrepreneurial journey, Cam Love had $1,000 to his name and a burning desire to succeed. Today, The Gold Gods™ has sold over a million gold chains and has hundreds of thousands of customers. Cam Love's winning strategy? Happy customers.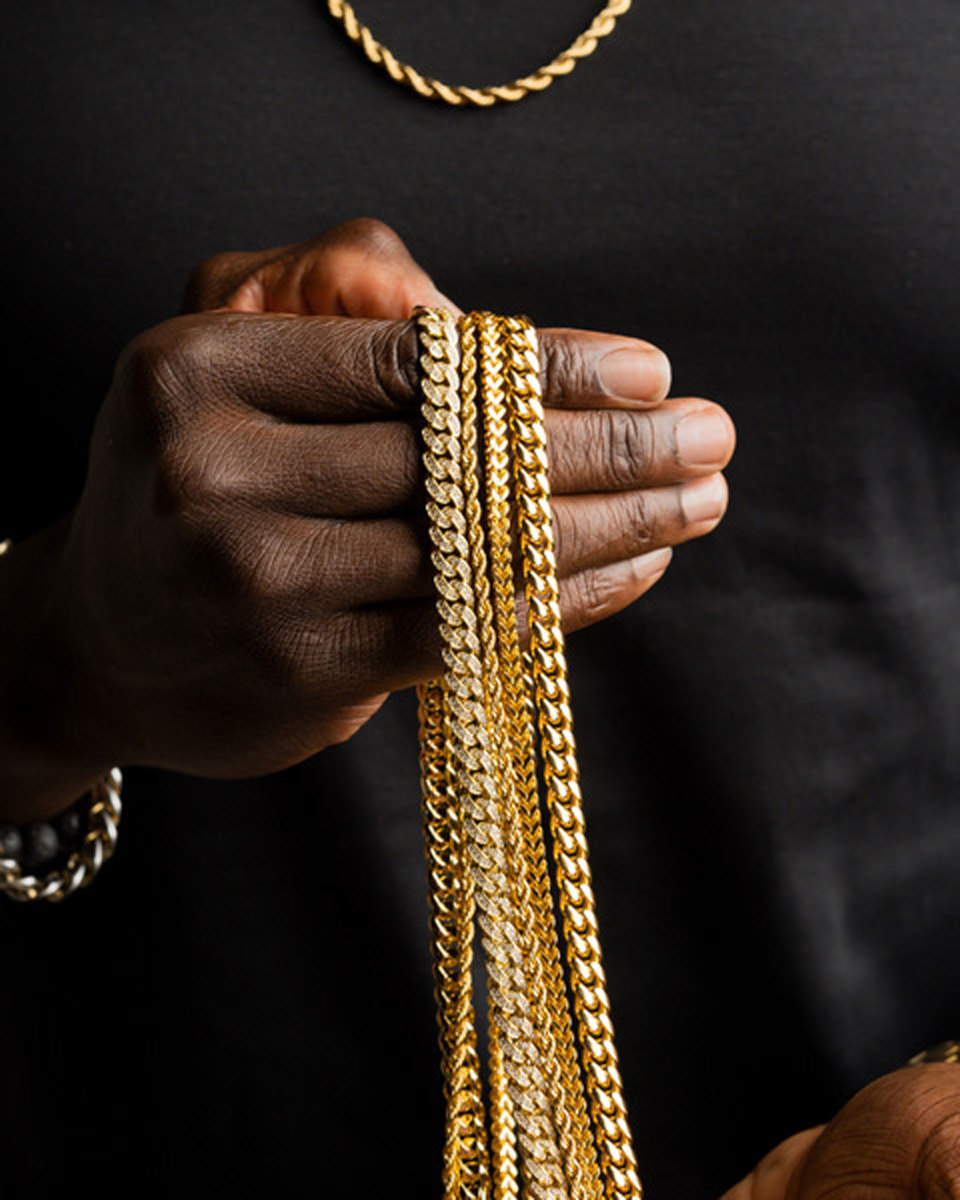 "Our customers come in looking for quality, affordable chains, and pretty much the biggest concern that customers have is 'Will it fade?'" says Love. "We offer the perfect, high-quality chain at every price point, and if there is any problem with our product, we replace it for free. On top of that, we offer a high level of personalization and customization, and that's what keeps our customers happy and returning."
Still, before a business can manage a customer base, they have to acquire one first. Cam Love points out that there are a thousand ways to go about that, but when first starting out it's important to find a niche. As Love explains, finding a niche is crucial in a saturated market, as it allows for creating a dedicated community from a selection of under-served and under-represented consumers.
"There are a lot of ways to see what's trending on Facebook and what's trending on TikTok, whether that's looking up popular ads or hot, high-performing ads. But don't try to follow what everyone else is doing, whether it's in clothing, or jewelry, or whatever it may be," says Cam Love. "Ideally, you'd want to find a niche that is untapped or under-represented and try to cater to that niche as much as possible. If you manage to do that, you will create a strong foundation on which you can grow exponentially."
Love says that new brands should try to get as specific as possible about what customers they're trying to target, as that will largely influence their marketing strategy. He explains that brands that choose the correct niche can create more engaging, more emotional, and highly personalized marketing campaigns that will sweep the competition as they ultimately show that the brand in question is not just doing the same thing as everyone else, all of which result in stronger brand loyalty and increased ROI.
However, Cam Love also points out that one thing to look out for when starting out is rushing things, as that's proven to be a pitfall for many aspiring entrepreneurs out there. Instead, he explains that even though it may take longer, the safest way is to start small and build from there.
"You have the idea; you found your niche."
For access to exclusive gear videos, celebrity interviews, and more, subscribe on YouTube!