The Hawaiian shirt is due for a second golden age. You don't have to be cobbling together a Magnum P.I. Costume to pull of a short-sleeved print (though we recommend the mustache), and with better tailoring the modern look is perfect for more occasions than you'd think during the summer months.
"The Hawaiian Aloha shirt is one of the most iconic American menswear fashion pieces," says Joey Rodolfo, VP of Men's Design for Tommy Bahama. "It's tough to think of any place you couldn't wear it."
Historically he's right—at least in Hawaii. The traditional look (more officially known as Aloha shirts) have long been considered an acceptable form of business attire and formal wear in the Pacific, given that hotter climates don't lend themselves well to sleeves, let alone to a suit and tie. But that's the island's opinion. Hawaiian shirts started making their way to the mainland after WWII on the backs of American soldiers returning from the Pacific theater. Then Elvis helped for a decade or so by sporting them in his movies and at concerts.
Clearly there are limits if you're not part of the Greatest Generation or the King of Rock and Roll. You're going to get some odd looks if you sport one of these shirts out of season, or out of climate. No matter how you spin it, your boss likely won't consider a pineapple print with short sleeves to be office appropriate, and it will never work at all if you buy oversized cuts with enough billowing fabric to build a sail with something left over.
But a well-worn cut and an understated print can go a lot further in your wardrobe than theme parties and Vegas essentials. It starts with a more tailored fit. You don't want a tropically themed tent that looks like something you stole from dad's closet. Fit it like you would a polo, with lines meant to hug your torso, not leave it room to grow.
Once you've got one that fits, there are obvious pitfalls to avoid. "Never wear the shirt tucked in," Rodolfo says. "Never wear it unbuttoned—Unless Jim Carey is your stylist. Never wear the tropical shirt with athletic shorts and black socks." You should probably avoid baggy shorts, too, so the outfit won't look sloppy. And avoid jorts entirely, just as a lifestyle choice.
If you've got those rules down and think you're ready to accept the challenge, start subtle with this cream-colored, sunwashed print from Tommy Bahama.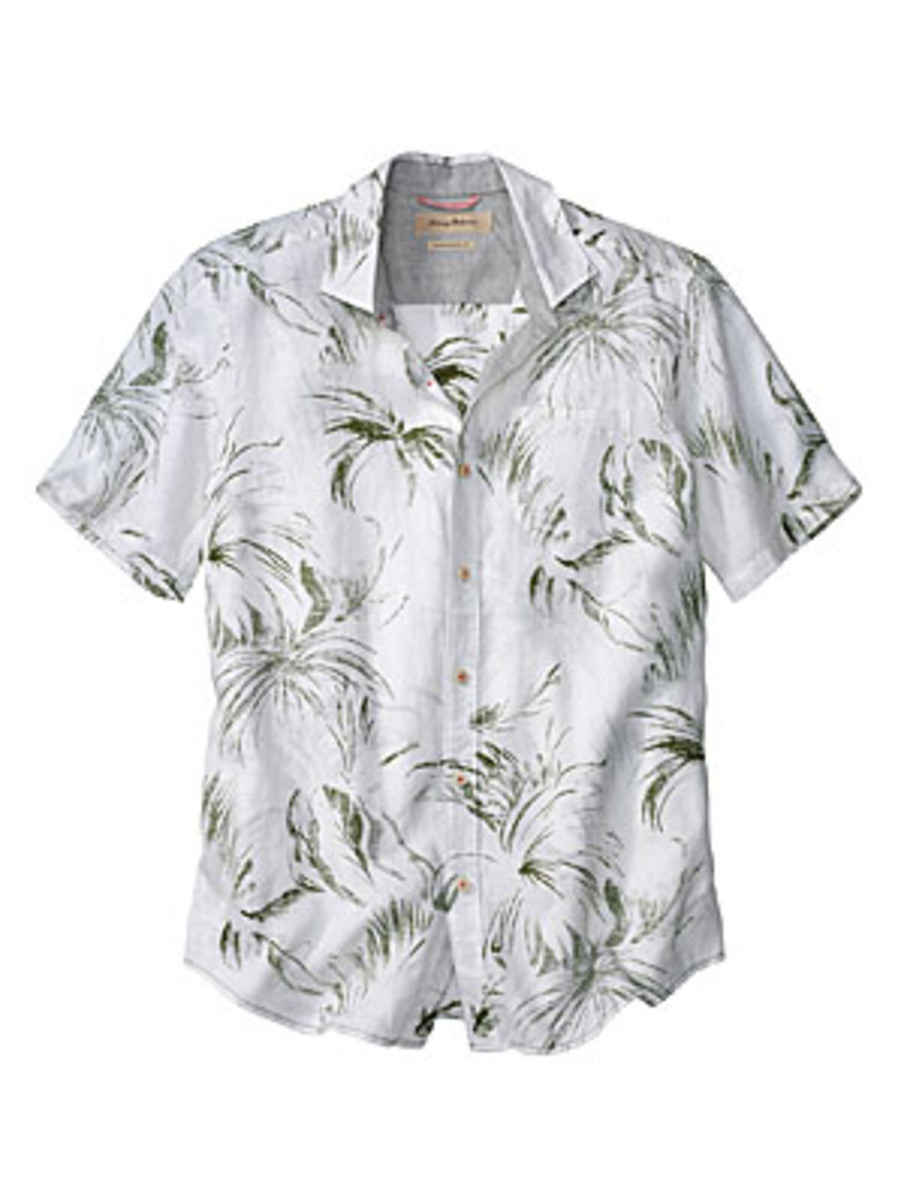 Then once you feel confident you can move forward with the power pastels and flare from the Horizon Cruiser print.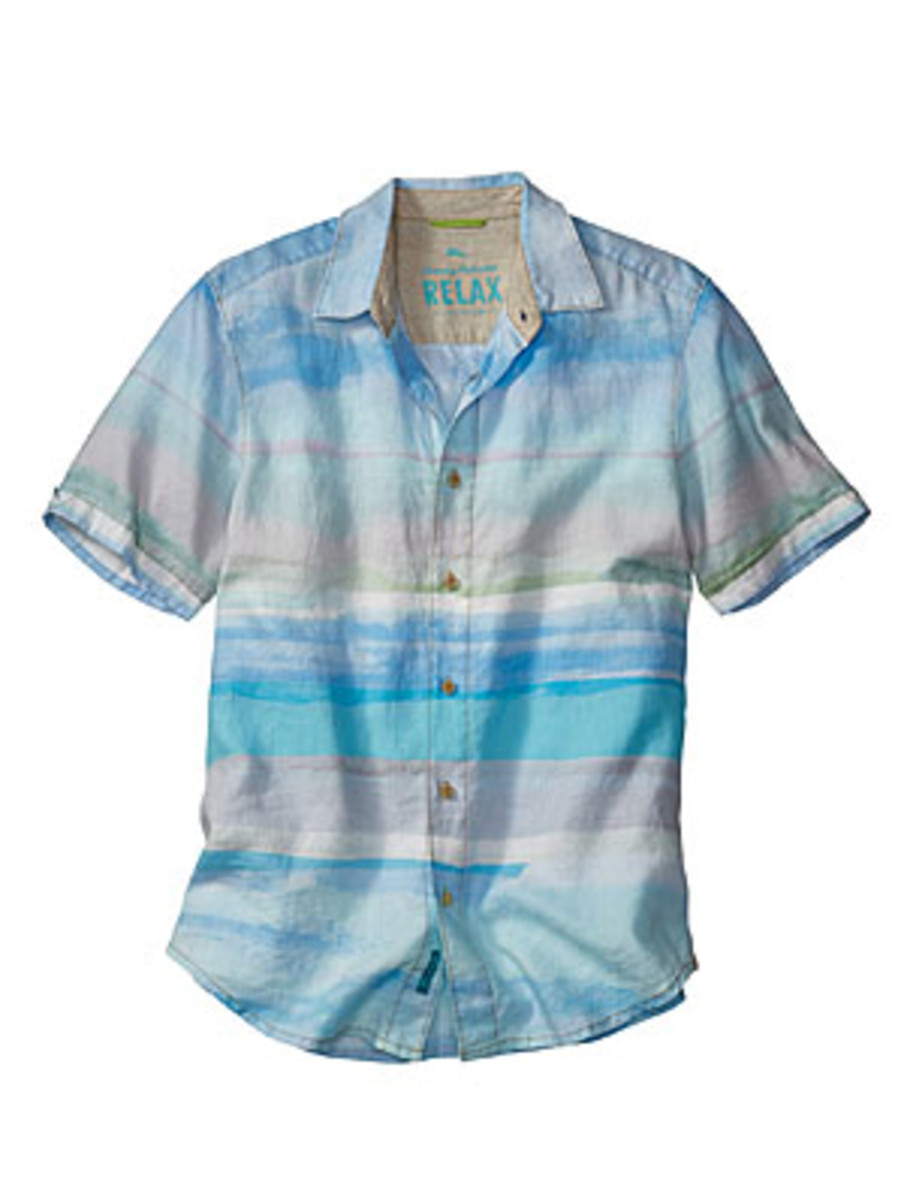 Advanced players may consider taking a leap of faith into something even more bold. For the "full Magnum" try the Bawaiian Holiday shirt from Los-Angeles-based Betabrand. Your bravery may be rewarded with something better than a tiki drink.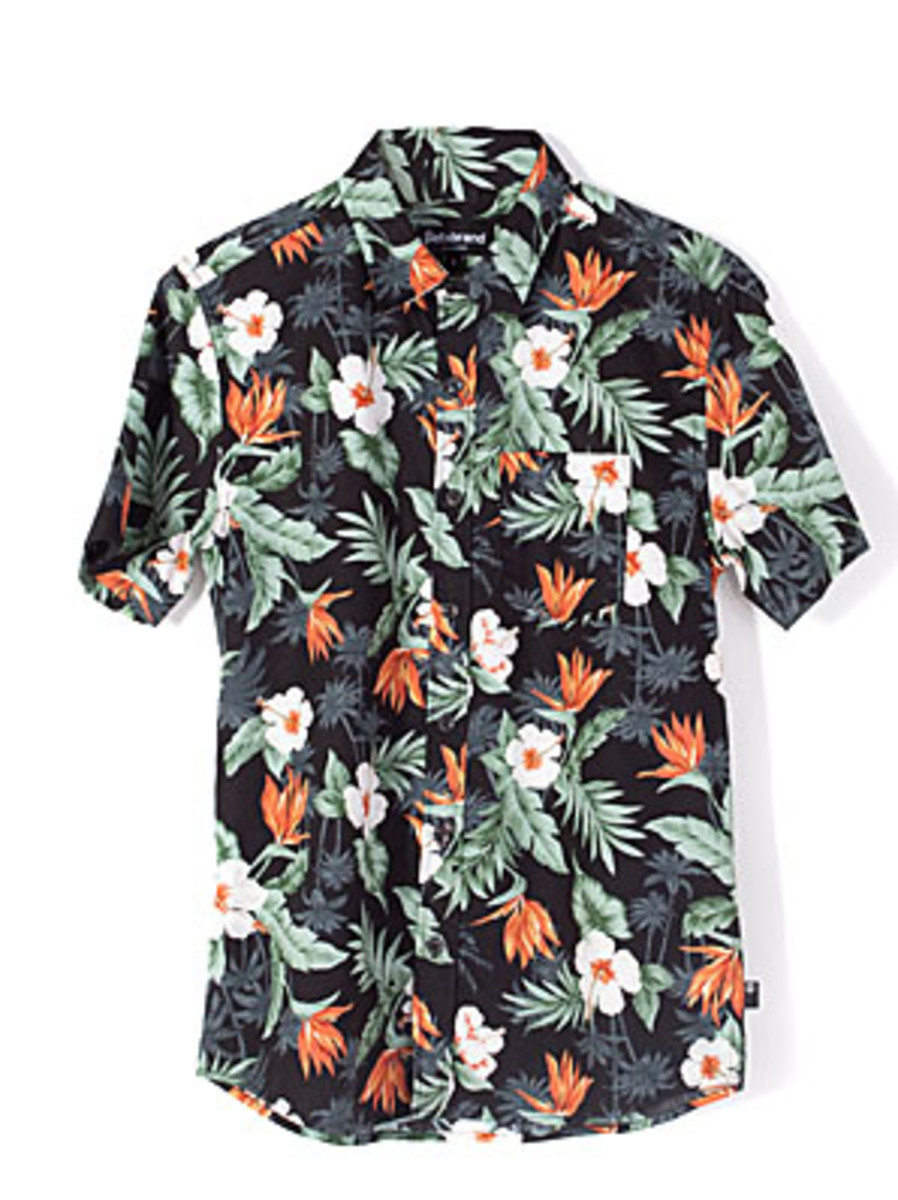 Aloha, and good luck.
For access to exclusive gear videos, celebrity interviews, and more, subscribe on YouTube!