If you've ever been to prom, you realize that the only thing more disappointing than your life not being totally different the next morning is that teenage humans still don't know how to dress themselves. Most of the time it's because they went to Men's Wearhouse and just said "Sure" six times until they ended up wearing a coral bow tie and cummerbund.
But it's different for NBA draftees. They have stylists. They're going to be on national TV. This is the biggest night of their young lives. And now that they have as much concern for their style as for which city their new career will take them, they should dress the part. 
And yet this year's class didn't seem to know where they were, donning an awkward mishmash of ivory dinner jackets, sock-less loafers, leather collars, pre-tied bow ties, suit jewelry, and outdated heavy frames that they'll likely regret when flashing back years from now — though not quite as much as LeBron, Carmelo, Wade, and Bosh already do. 
It's a wonder that the 2013 Draft Class was the best dressed in history, and arguably the least talented. Still, some of the players ignored the trends and took a classic approach to style, while others stepped outside the box in the right ways. Here are a few favorites, ranked.
6. Frank Kaminsky
Picked No. 9 by the Charlotte Hornets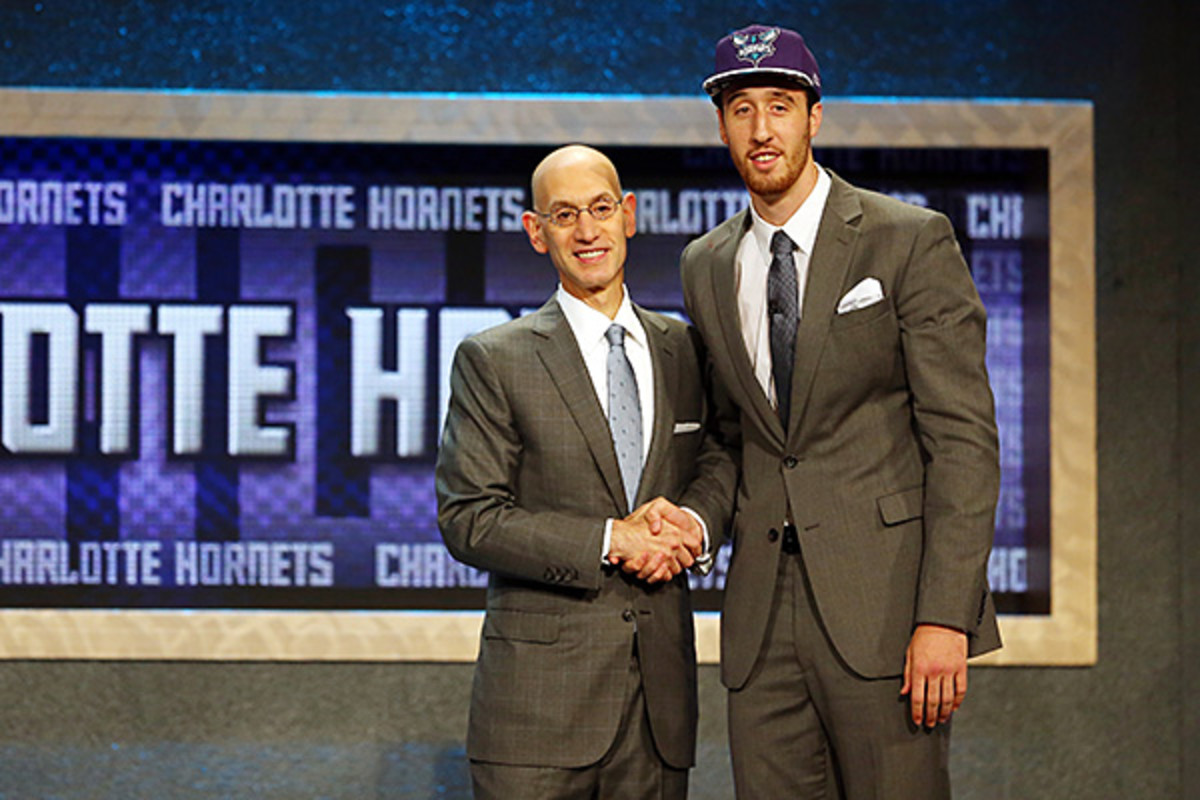 It was a JCPenney suit, and it looked like a JCPenney suit. It also looked like something a 22-year-old would wear to his first day on the job, so it's perfect for the event. And the two tanks in his jacket lining, a reminder of his nickname "Frank the Tank," was a nice touch.
5. Sam Dekker
Picked No. 18 by the Houston Rockets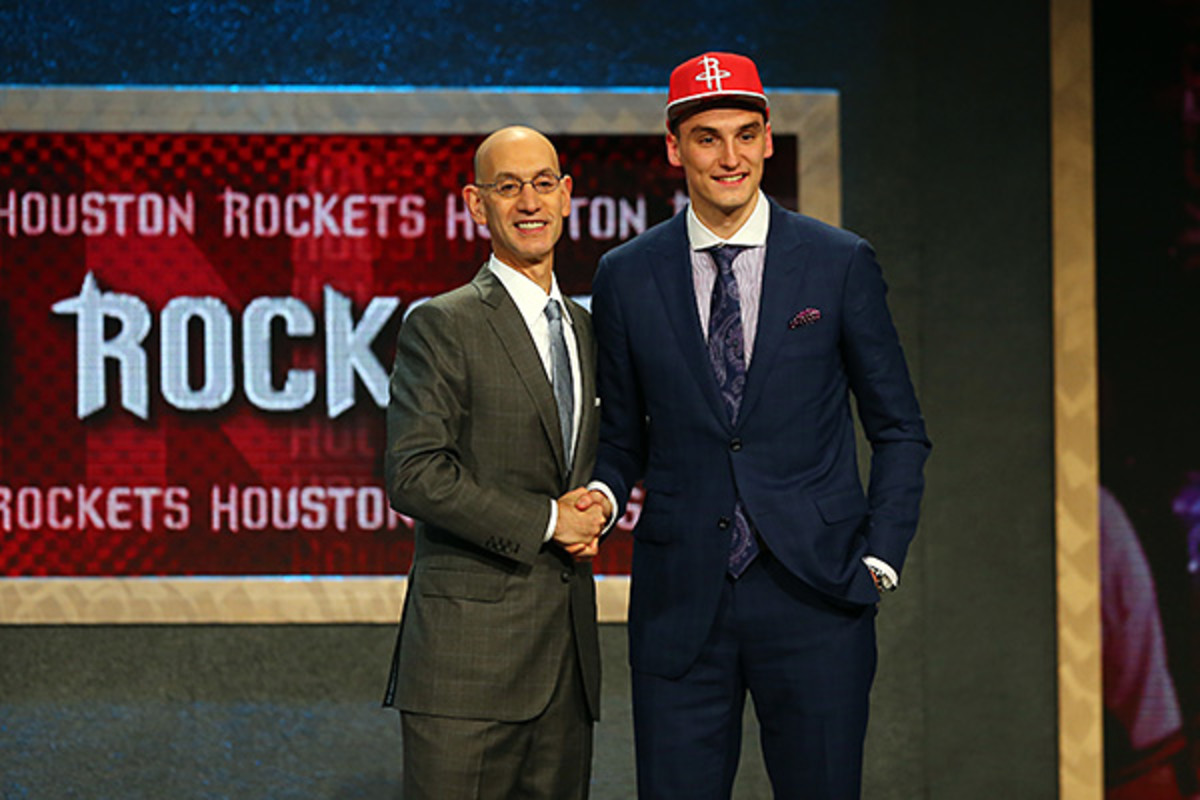 Kaminsky's Wisconsin teammate probably had too much going on with a windowpane suit, contrast collar, paisley tie (left a little long), and a loud pocket square, but he somehow managed to pull it all together by using a complimentary palette across the entire look. 
4. Rondae Hollis-Jefferson
Picked No. 23 by the Portland Trailblazers (Traded to Brooklyn Nets)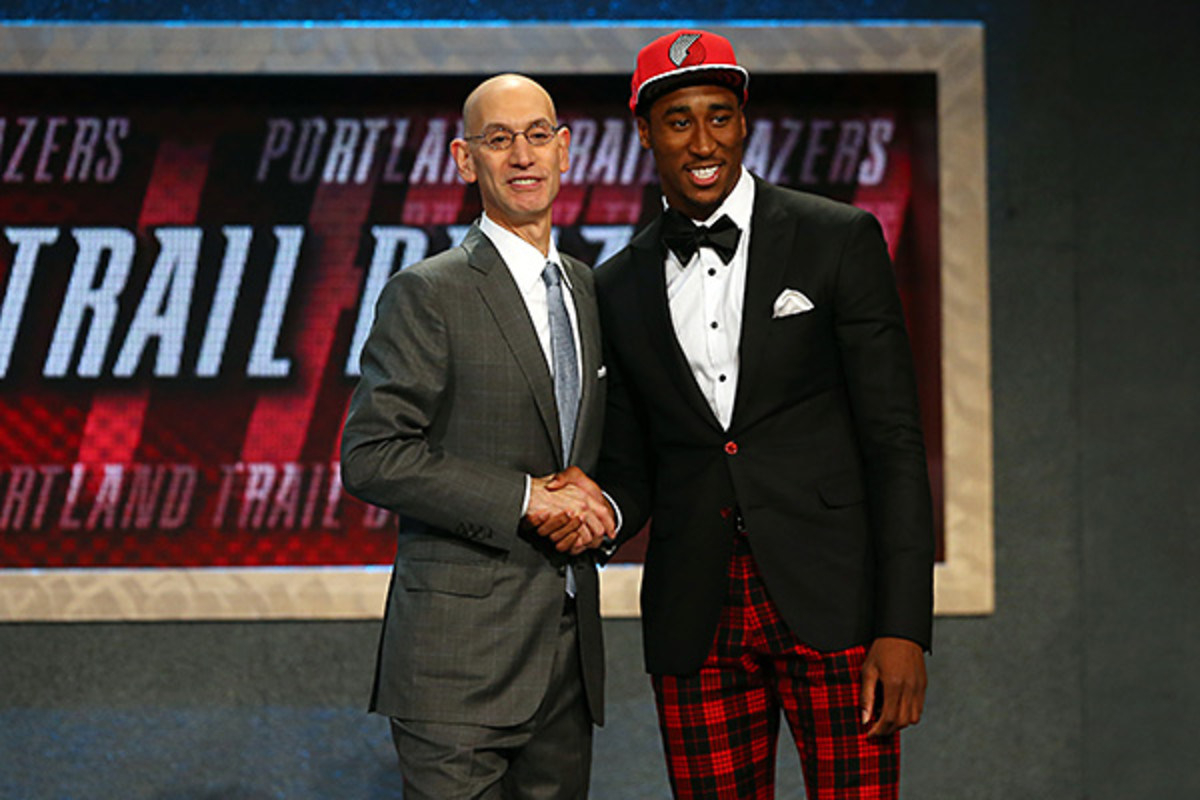 That his Trailblazers cap perfectly matched the look speaks to a bit of foresight on his part. That he ended up in a similarly suited Nets cap was just dumb luck. We like his classic black and white tuxedo up top with a red tartan flair beneath, but we'd never, ever, try it ourselves.
3. Devin Booker
Picked No. 13 by the Phoenix Suns
His cobalt suit was a throwback to his recent days at Kentucky, and his orange tie was a look ahead to his role on the Phoenix Suns. Add impeccable tailoring, a perfect pair of cap toes, and a bright smile, and we're worried he might be more interested in style than style of play.
2. Justise Winslow
Picked No. 10 by the Miami Heat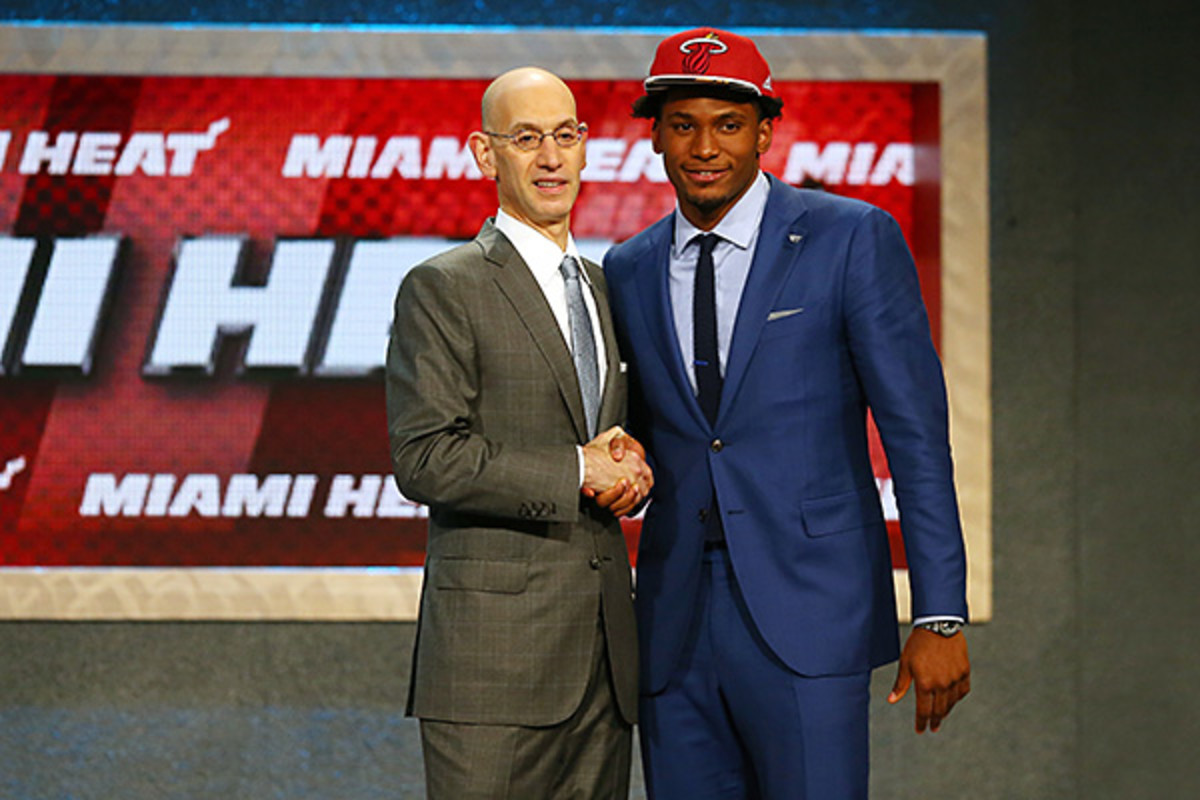 Like Booker, but better, with the added texture of a knit tie, a silver pocket square that worked nicely against his light blue shirt, lapel pin, rare tie bar, and a more subtle watch than Booker's. All in all, Winslow managed to stand out without demanding attention. 
1. Jerian Grant
Picked No. 19 by the Washington Wizards (Traded to New York Knicks)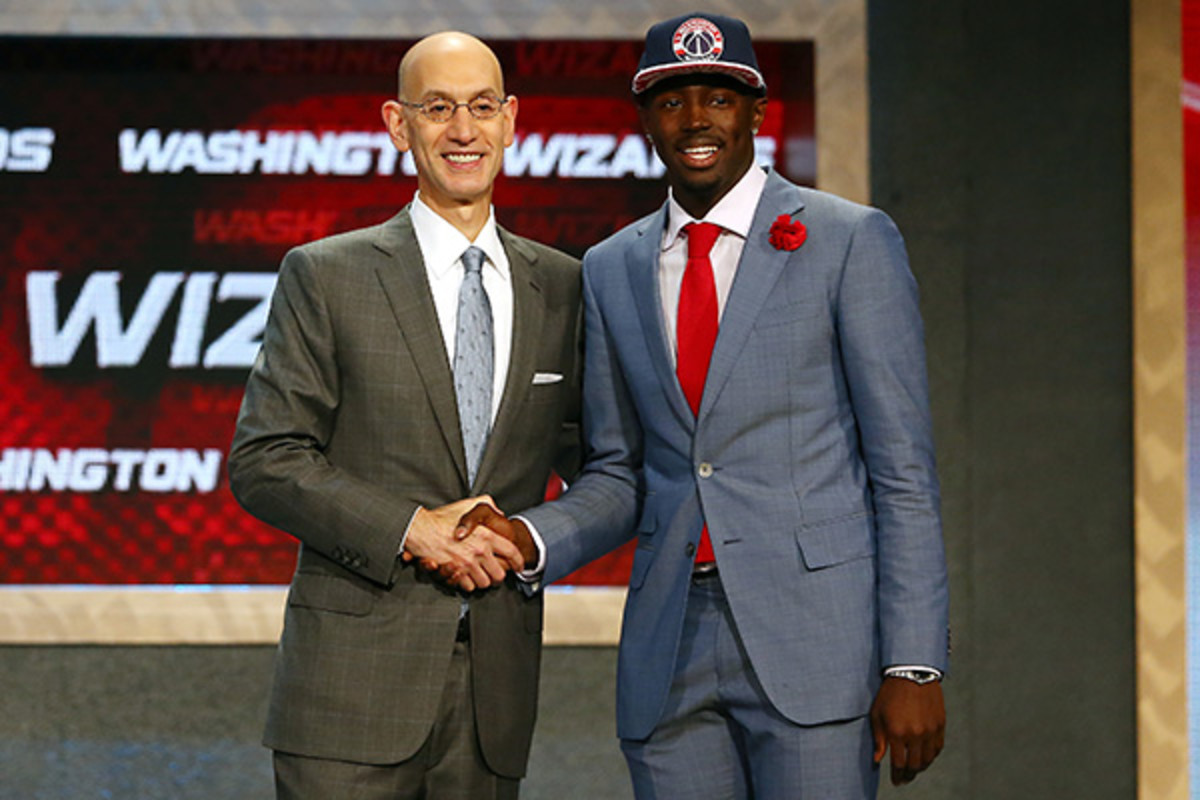 The point guard got swapped quickly Thursday night, eventually ending up with the Knicks. His look was no worse for the wear though, ditching the pocket square and any suit jewelry for a fresh-cut carnation to match his tie. Well-tailored, well-styled, simple, and classic. 
For access to exclusive gear videos, celebrity interviews, and more, subscribe on YouTube!