"It's not the suit that makes a man, it's the man that makes the suit."
So goes the adage, but when said suit is by Ermenegildo Zegna and he's driving a Maserati, a symbiotic relationship may be more apropos. The two titans of Italian design have come together to offer a special edition of the Quattroporte flagship luxury sedan, outfitted by the suitmaker's discreet yet distinct eye. From the outside, the one-off hue Platinum Silk ride is smooth and subtle, incorporating extra-fine aluminum bits to the sleek lines of the vehicle and the wheels. Simple Zegna badging adorns each B-pillar.
Armed with a 523-hp twin-turbo V-8, the limited edition Quattroporte creates a memorable impression — if not for anything else than the standard 3.5-meter bolt of the silk fabric used on the car's seats that could just as soon be made into a custom Zegna suit or jacket. For those seeking the full lifestyle experience, select Zegna stores also carry the Zegna x Maserati collection, which includes some 19 pieces designed specifically for the Maserati driver.
The tailored assortment of refined leathergoods, which range from a suite of luggage (weekender, trolley, and garment bag) to a tubulor leather belt and travel wallet, are smartly finished in a soft-grain espresso leather, while items like a silk travel journal and cashmere silk herringbone scarf seemingly taken straight from the car's seats are offset by a sandy hue. They're also all available a la carte for those who want just a slice of non-ostentatious luxury. More take-charge drivers who gravitate toward the leather driving shoes will want the polarized sunglasses (trimmed with leather) and matching nappa driving gloves.
Perhaps a reflection of the highly positive reaction met by the Quattroporte collaboration, Maserati, which confirms that more than a third of the extremely limited 100 editions are already spoken for (the vehicle recently arrived at showrooms), at the Paris Motor Show last month, revealed a second Zegna co-branded vehicle — this time involving its new Ghibli S Q4.
Painted in a tri-layer color dubbed azzurro astro, or celestial blue, and paired with 20-inch alloy wheels that have also been developed with a special liquid metal finish. But it's the interior that really mesmerizes here: whereas the Zegna x Quattroporte edition featured seats covered in a herringbone pattern, the Ghibli has been fitted with a sportier, micro-chevron silk weave. A silk jersey from Zegna's fabric mills also covers the car's door panels, sunshades, ceiling lining, and pillars.
Still "conceptual," Maserati CEO Harald Wester said the vehicle is "absolutely feasible."
The Italian automaker has been on a bit of a roll with collaborations as of late. Capitalizing on its centennial anniversary, Maserati not only allowed luxury retailer Bergdorf Goodman to shoot its fall book at its manufacturing facility in Modena, Italy, but has partnered with its sister retailer Neiman Marcus to offer a limited edition $95,000 bespoke Ghibli S Q4 as part of the former's fantasy-filled Christmas Book gift offering.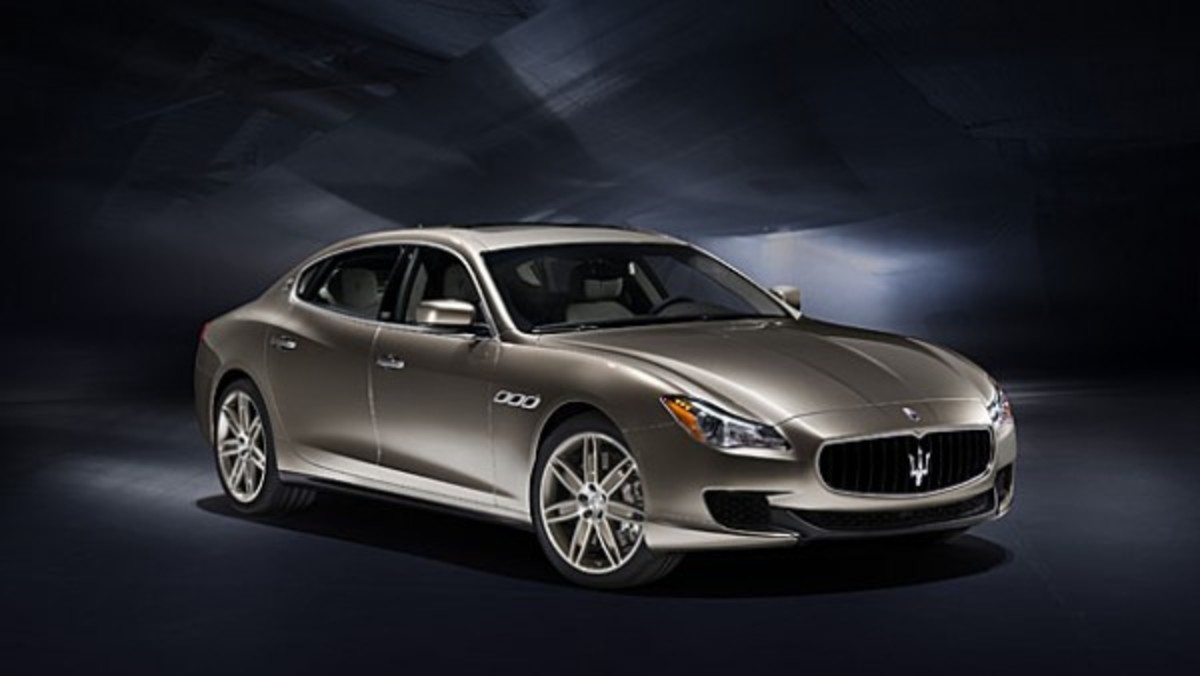 For access to exclusive gear videos, celebrity interviews, and more, subscribe on YouTube!