Stale airplane air; sunny skies; dry, high-altitude environments—travel can do a number on your skin. So before you pack your bags this summer, take a cue from Kavita Mariwalla, M.D., a dermatologist in West Islip, NY, who created three skincare survival kits summer—for long flights, in hot destinations, and during mountain adventures. They'll keep your mug as handsome (and as healthy) as ever.
For a Long Plane Ride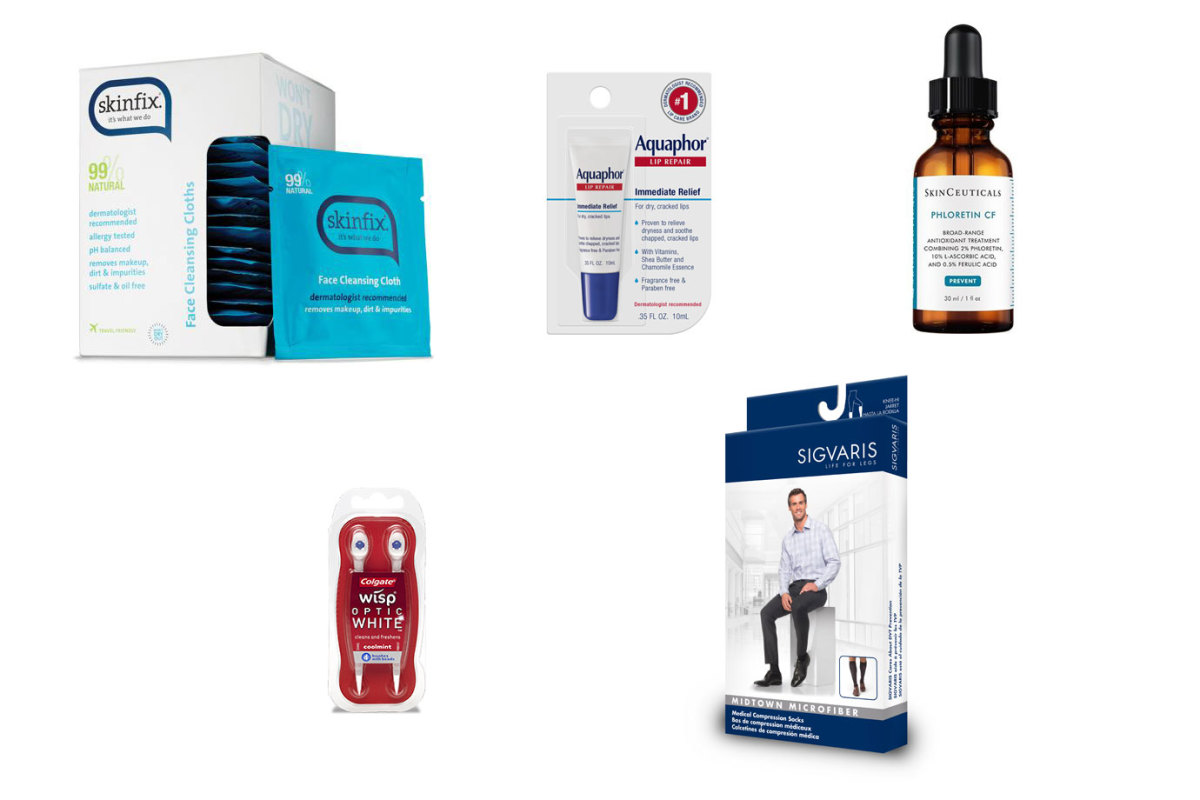 SkinFix Facial Cleansing Cloths
Grease and oil can build up over multi-hour flights. These cloths won't dry you out or leave that gross filmy feeling. "They contain aloe vera and red seaweed extract which are both calming to the skin," says Mariwalla. [$15; skinfixinc.com]
Aquaphor Lip Balm
Few things are worse than this feeling: dry, crackly lips with no lip balm in sight. "A small amount of Aquaphor will keep your lips hydrated and prevent the chapping that occurs from the recirculated air over several hours on a plane." [$3.89; aquaphorus.com]
Phloretin CF
After you land, one pump after shaving is all you need to keep your skin looking toned and even, says Mariwalla. [$166; skinceuticals.com]
Colgate Wisps
You don't need water to activate this perfect combo of breath freshener and toothpaste. That makes it perfect for use just about anywhere (even in seat 21B). [$7.49; colgate.com]
Sigvaris Knee-High Compression Stockings
These look like business socks but also prevent your legs from swelling, making sure they don't get tired or crampy from sitting for such a prolonged period of time. Aesthetically, Mariwalla notes that compression wear can play a role in preventing varicose (spider) veins which, yep, guys can suffer from, too. [$35.96; compressionsale.com]
For a Beach Vacation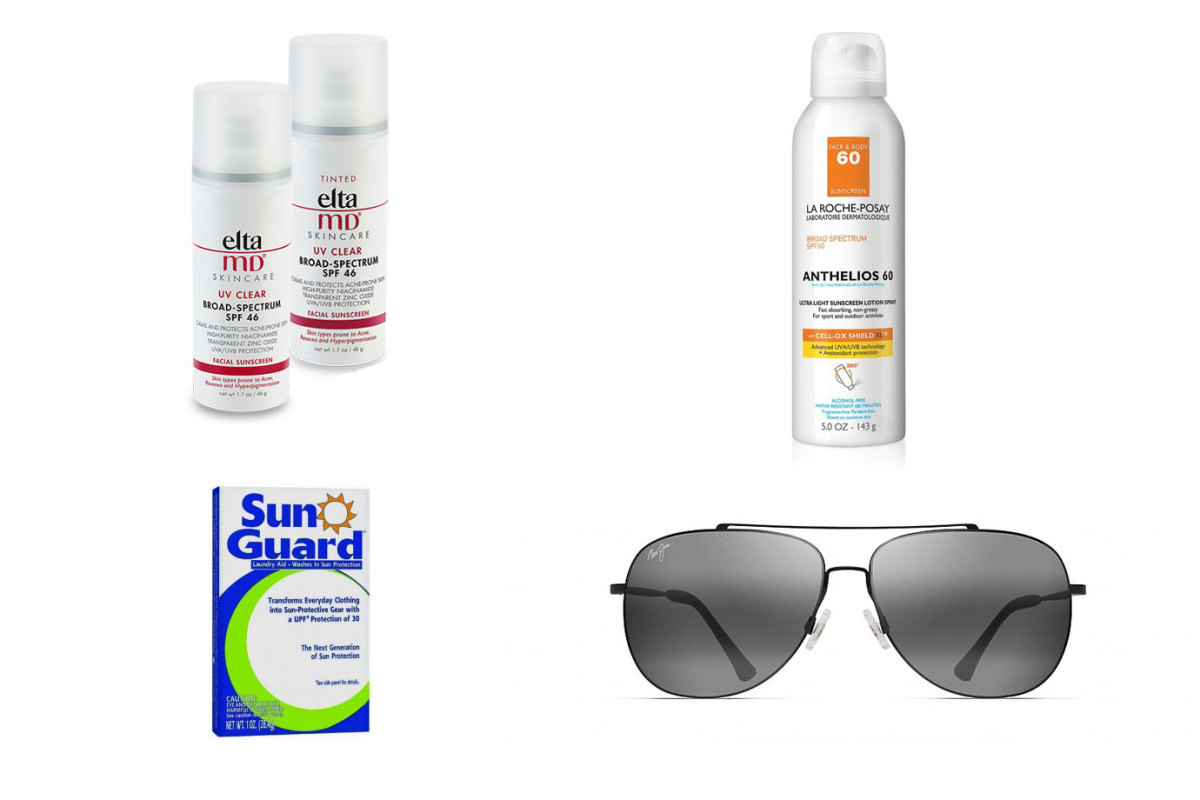 Elta UV Clear Sunscreen
If you're still spraying tanning oil all over your face, stop. The skin on your face is more sensitive than elsewhere on your body, so treat it with a little TLC. "This face SPF goes on clear and is actually good for the skin. It won't make you break out in acne," says Mariwalla. (A plus.) [$33; eltamd.com]
Anthelios SPF 60 Ultra Light Spray
Now for the body. The same treatment still goes for that bottle of tanning oil: Ditch it. In lieu of tanning spray, go for Anthelios' ultra-light spray, which Mariwalla favors for all-over use. [$35.99; laroche-posay.us]
RIT Sunguard
Did you know you can wash your clothes with SPF? "RIT Sunguard adds SPF 30 to all of the clothing you wash for up to 20 washes," says Mariwalla. "I love this trick for vacations to sunny destinations." [$3.99; sunguarduv.com]
Maui Jim Cinder Cone Polarized Aviator Sunglasses
Sunglasses should always be a staple for sunny locales. For true eye protection, you'll want the lenses to be polarized. Mariwalla favors Maui Jim. [$299; mauijim.com]
For a Mountain Getaway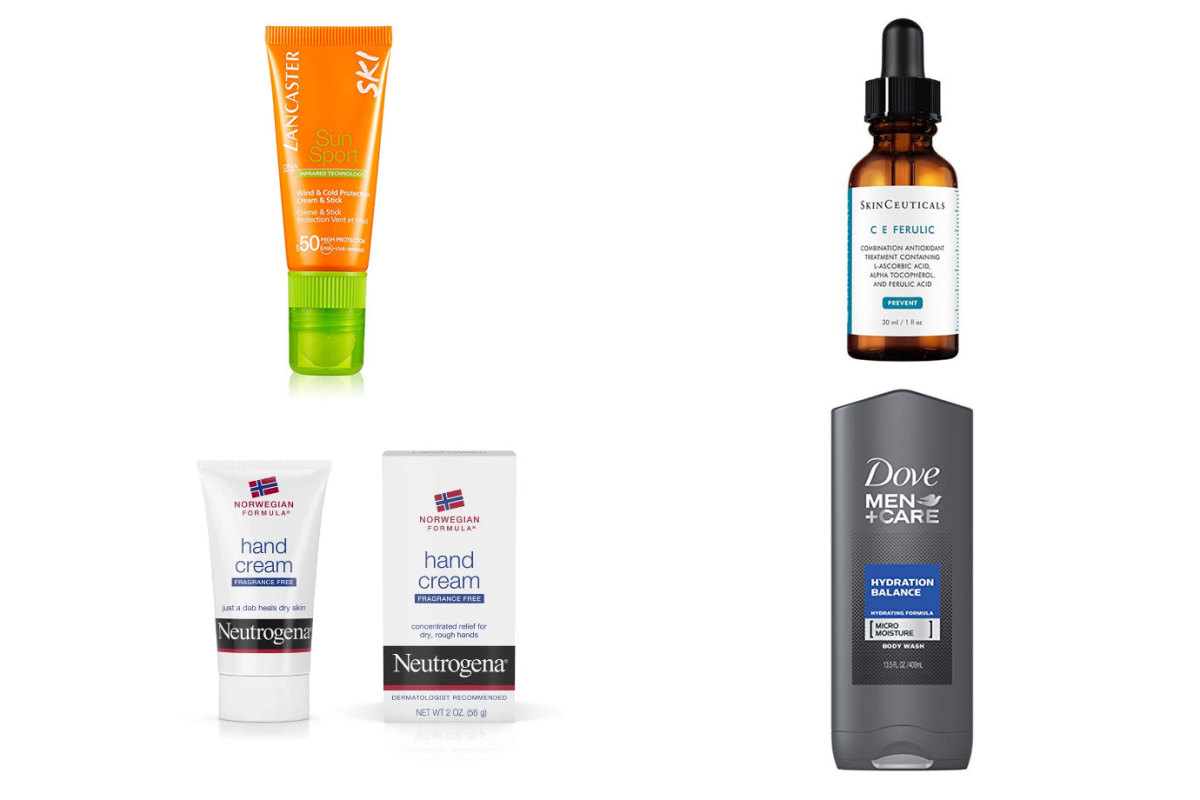 Lancaster Sun Sport, Ski, Wind, and Cold Protection Cream & Stick
Protect your skin with a broad-spectrum SPF that also helps keep windburn and chapped skin (from days spent in the mountains) at bay. It's a rub-on stick, so it's easy to carry around and apply. No excuses. [$25.38; amazon.com]
SkinCeuticals CE Ferulic
The closer you are to the sun, the more damaging free radicals your skin is exposed to, which is why Mariwalla likes this formula that's packed with 15 percent pure vitamin C, which helps protect against environmental damage. [$166; skinceuticals.com]
Neutrogena Dry Hand Cream
Altitude can leave the skin feeling uber dry. This lotion can save your hands and—best part—it is thick enough to last two days or so, she says. [$3.99; target.com]
Dove Men's Care Hydration Balance Body Wash
Tackle dryness in the shower, too, with a travel-sized bottle of this body wash that moisturizes and balances skin (and can be picked up just about anywhere). [$13.98/10-pack; dove.com]
For access to exclusive gear videos, celebrity interviews, and more, subscribe on YouTube!