Sure, the velvet jacket is a classic, stylish departure from more absurd options during the holiday season. But it doesn't have to hang in the closet getting dusty until New Year's.
Nothing brings up a pair of jeans, simple shirt, and casual shoes like a velvet blazer: for a date, a holiday party, to premiere a film or accept a Grammy — anytime. And aside from the obvious visual bravado, velvet has some practicality as well. In cooler weather, it's as simple as being warm. And the weight of the fabric itself lends structure. It feels good to wear and has a certain heft by nature. It's hard to find a wimpy velvet jacket.
Of course, there are a couple trap doors to watch for. Obviously, you'll want to pick your spots. While that purple velvet is great for the Grammy thing, you might appear slightly over (or under) dressed at work, unless it's the holiday party.
But the biggest challenge is the same as with any sportcoat: finding the right fit for your frame. The continuing trend with some designers toward shorter, tighter-fitting blazers is one you might be wary of with velvet. Make any sportcoat too small and you can end up looking like you shopped in the boy's department by mistake. But do that with velvet? You end up looking like Little Lord Fauntleroy. Way too short equals way too bad. But a great-fitting velvet jacket will spark up the room and bring some occasion to any event.
You can dress them up or down this season with these sharp styles from MrPorter.com.
J. Crew Ludlow Satin-Lapel Velvet Blazer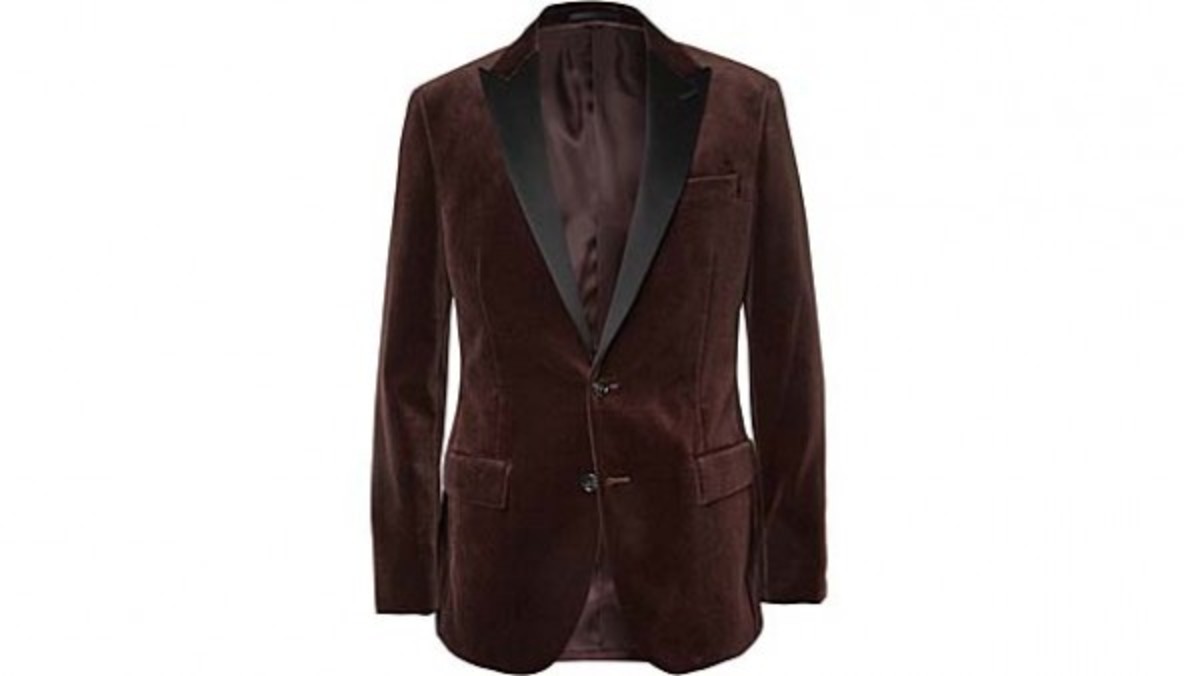 With its black satin peaked lapels over sharp merlot velvet, J. Crew's Ludlow Blazer lets you dress with roguish elegance for more formal occasions. The contrasting lapels make this jacket decidedly dressy, but you're sure to stand out at any black-tie affair. In a rich, all-cotton velvet with full burgundy lining, you'll feel as good as you'll look. [$330; mrporter.com]
Richard James Flower-Print Velvet Blazer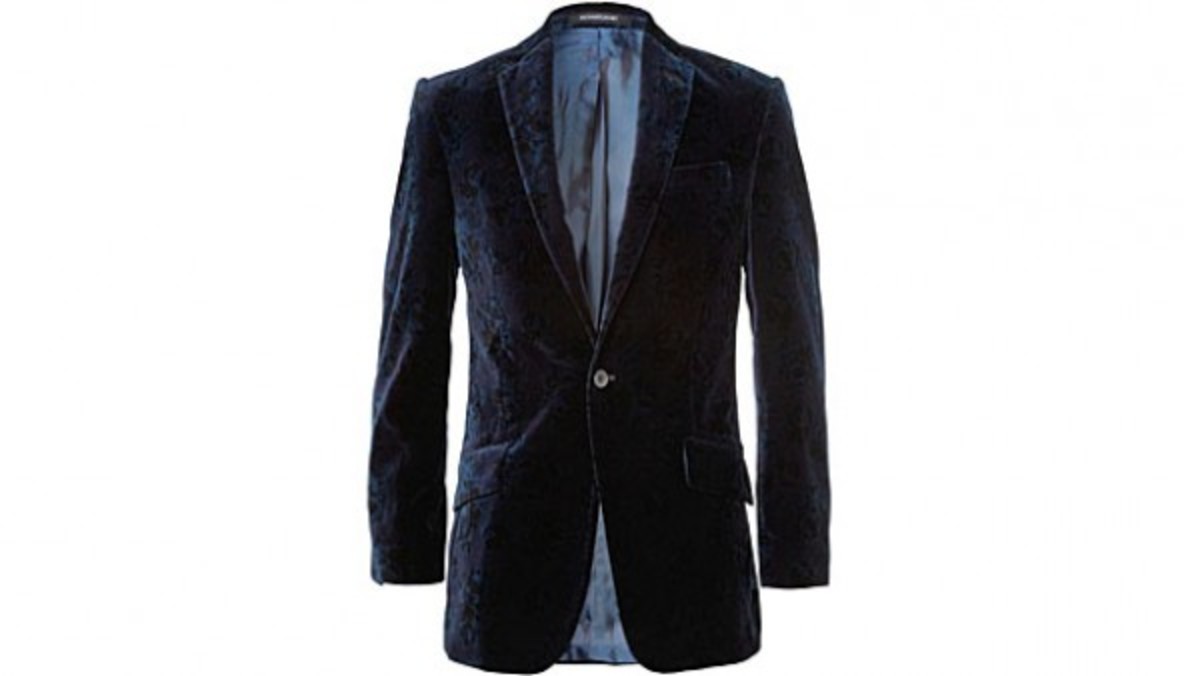 Richard James, of London's legendary Savile Row, lets you express your adventurous inner self with this distinctive navy jacket. The subtle floral print in the plush cotton velvet is flat-out eye-grabbing. With clean lines from its slim fit, angled flap pockets and comfortable double-vented back, you'll look equally great dressed up with black trousers or dashingly casual with jeans. Just be prepared to be looked at twice. At least. [$705; mrporter.com]
PS by Paul Smith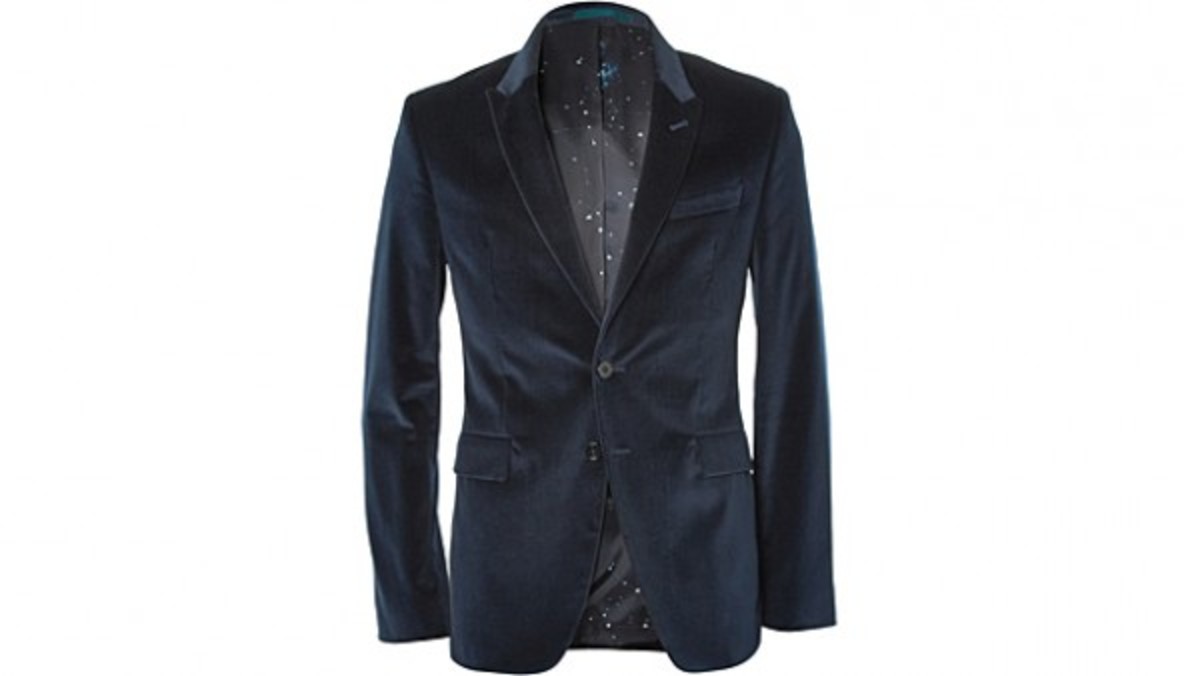 Cool color adds some pop to velvet, and the deep blue of this PS by Paul Smith jacket is handsomely rich. The cosmic, starry viscose lining alludes to the depth of the blazer with its sleek fit and peaked lapels. The 100-percent cotton fabric has the weight and subtle luster that makes velvet so appealing and comfortable to wear. A sophisticated, elegant look that's just as easily dressed down with jeans. [$845; mrporter.com]
Paul Smith Black Velvet Blazer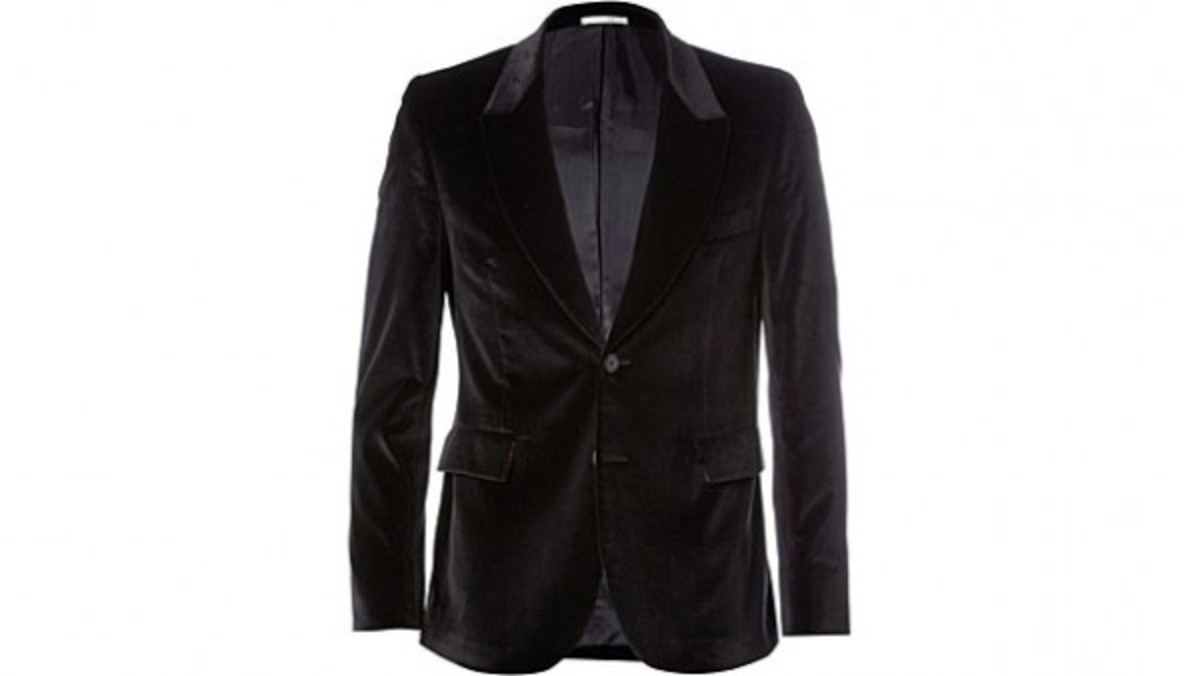 Britain's Paul Smith has designed what may be the most versatile velvet jacket you can own. Both dressy and cool, this luxurious cotton blazer in black can step into any formal occasion while just as at ease on a laid-back weekend. With a slim, lightly-structured fit and Smith's meticulous tailoring, you'll find a timeless look and great feel. The richly contrasting tie-dye lining reminds you from the inside that you're standing apart. [$1,380; mrporter.com]
Gucci Embossed Velvet Blazer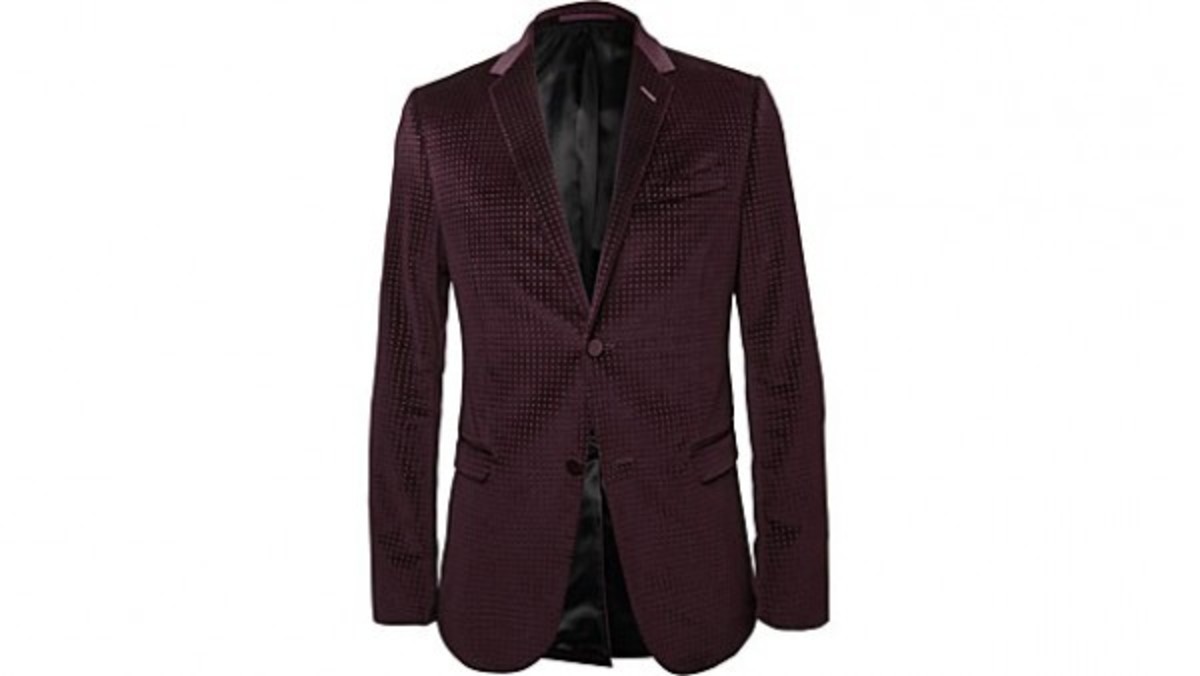 Velvet has never been about blending in and not being noticed. For a bold, rakish look, Gucci's Blazer makes its statement with a plush, deep burgundy. Embossed for visual texture and a tactile effect, it has a black satin lining and details like satin covered buttons. A debonair way to punctuate a holiday, or take a simple oxford to another realm. [$1,990; mrporter.com]