In 1963 Jaguar promised to deliver 18 limited-edition cars. 50 years later, they're finally making good on that with the last six Lightweight E-Types being built by Jaguar Heritage. To commemorate the beautiful machines they've partnered with their fellow royalist manufacturers at Bremont to offer one bespoke watch for each new vehicle.
The British have always enjoyed pairing their accessories with their cars — including a certain secret agent who has enjoyed remote operations with cellphones in the past. But aside from the spy novels, this is the first time Queen and Country have cut style and auto from exactly the same cloth.
Built by Jaguar Heritage, the Lightweight E-Types now under construction are the last six of an 18-unit limited edition run started in 1963. The run was suspended a year later with only 12 of the cars completed.
"Creating the watch proved to be a fascinating project," says Bremont co-founder Giles English, "as we were given access to the Jaguar archives in order, for example, to ascertain the exact font for the numerals used on the dial of the original rev counters."
It seems Bremont, founded by Giles and his brother in 2002, never pumped the brakes.
"The fact that we were required to make just six examples enabled us to be very creative in a way that's not always possible when designing a watch for larger scale production," says English. "That's why we have been able to feature touches such as using real wood for the rim of the 'steering wheel' winding rotor. Each watch is, essentially, bespoke."
Aluminum saved from the construction of the new cars' body panels was used within each watch's casing. They'll anodize it to match the color of the car it's paired with. Bremont highlights tons of other "touches," including a winding crown "engraved with the pattern of the period-correct Dunlop racing tires, which will be fitted to the continuation Lightweights, and straps made from the same Connolly leather which is being used for the interior trim."
The watches, by the way, aren't included with the cars. Buyers of the one-of-a-kind automobiles just have first dibs at the timepieces for their specific cars. We expect they'll be snatched up by the purchasers of the cars. Prices for both car and watch aren't being shared with the public, and it's likely that if you have to ask, well, you'll just have to wait for the larger production models down the road, like the rest of us.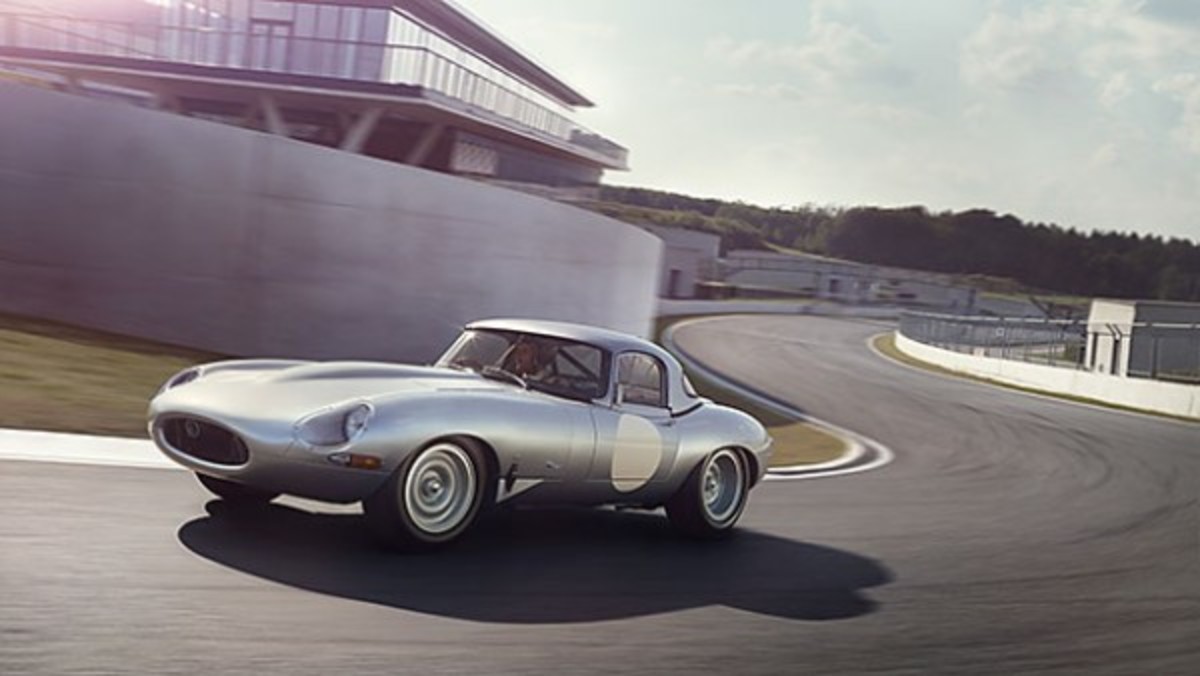 For access to exclusive gear videos, celebrity interviews, and more, subscribe on YouTube!