When it comes to getting the best shave, you need the right grooming tools to get rid of hair and leave your skin razor bump free. While there are plenty of shaving kits on the market that claim to live up to the hype, the Bevel Shave System has emerged as a clear frontrunner.
Designed to protect, cleanse and nourish your skin with each shave, the shave system makes sure to cover every step of your routine. Not sure where to start? Pick up the 90 Day Starter Kit, which has everything you need for the closest shave. This six-part system includes the Bevel safety razor, shave brush, priming oil, shave cream, restoring balm and 20 blades for a professional shave in the comfort of your own home.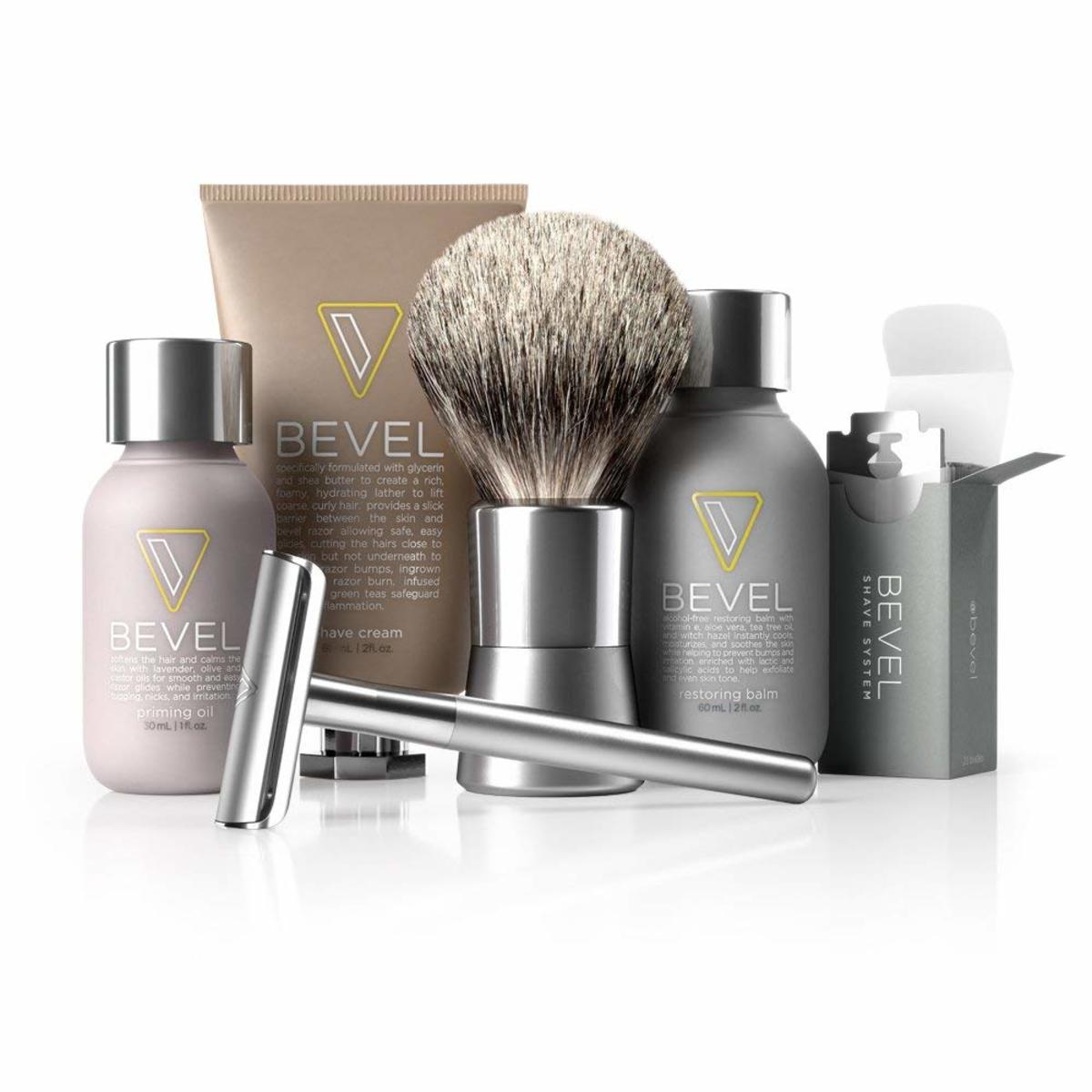 Crafted with natural ingredients, this dermatologist-approved formula will give your skin the attention it deserves. Castor, olive and sunflower oils soothe and soften, while aloe vera and tea tree oil provides a calming and hydrating effect. Even better, lactic and salicylic acids even out your skin tone and gently exfoliates your skin.
Dubbed as one of the safest ways to get a close shave, razor bumps and irritation are a thing of the past. Designed for all hair and skin types, even the roughest textures are easy to groom.
Ready to transform your shaving regimen? Shop the Bevel Shave System for only $89.95. You can even choose from the monthly, quarterly and annual subscription service to get more bang for your buck.
Prices are accurate at the time this article was published, but may change over time.
For access to exclusive gear videos, celebrity interviews, and more, subscribe on YouTube!