For a guy who's designed some of the most talked-about watches of the past few years, Todd Snyder has a tendency to run a few minutes behind.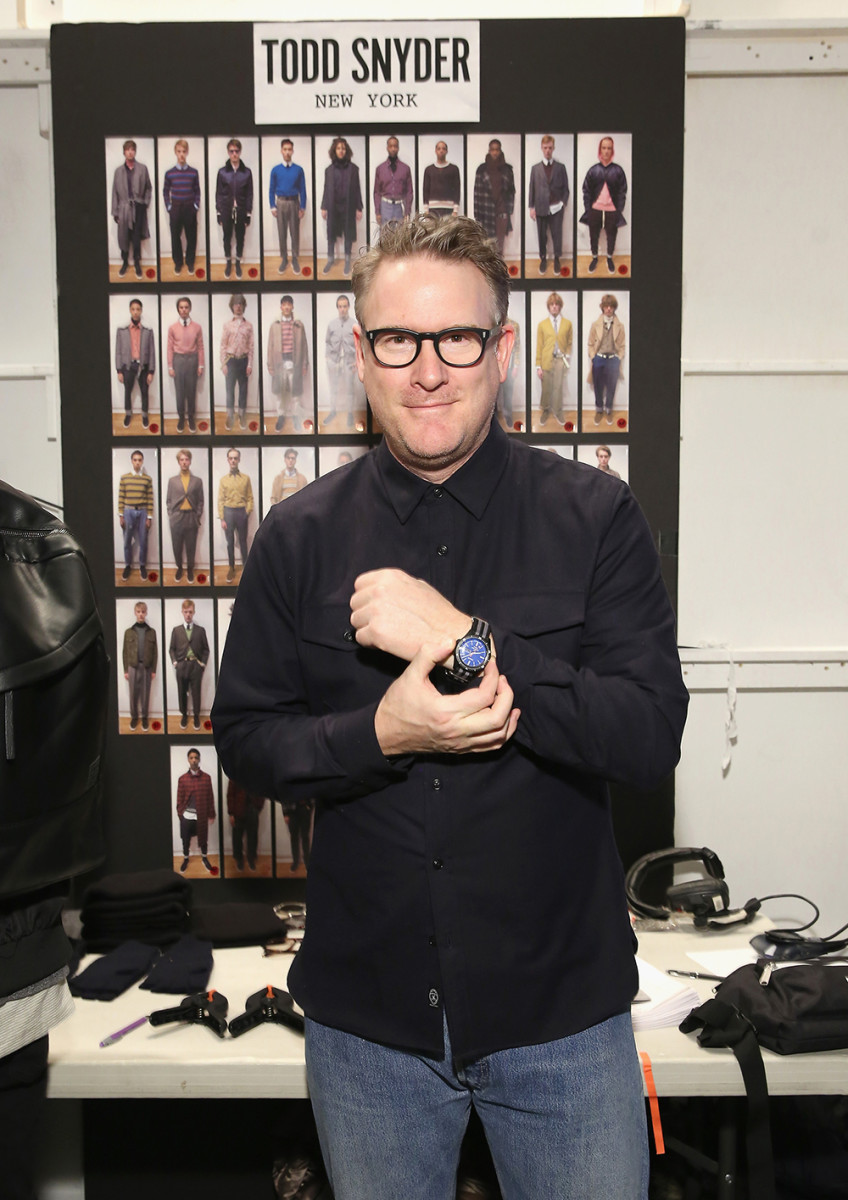 "I'm late a lot to be honest," the New York fashion designer told Men's Journal just before his fall 2018 menswear show. (We heard a colleague standing not far behind him say, "No comment.") "I'm always like the New York kind of late," Snyder continued. "I think if a meeting starts at 4, it's OK to be there by 4:05 or 4:10. And I think that's an understanding amongst most New Yorkers. But outside of New York, you have to be cautious. Like, when I'm in Japan, I'm early. If I'm in London I'm early. L.A.? I haven't figured that one out yet."
But no matter where in the world his business takes him, Snyder will at the very least always know what time it is, thanks to a longstanding relationship with Timex. The new MS1 Maritime Sport Watch marks the fourth time Snyder has collaborated with the brand on a timepiece, and is available in his stores and on his website now for $158. That price gets you a classic, nautical design in either stainless steel with a cream face or all black. Both models boast a 41 mm case size and a day and date complication at 3 o'clock. And while you wouldn't want to take it deep-sea diving, it makes for a great field watch—and making a quick glance at it to check the time is a lot less rude than pulling out your phone.
"For me, watches aren't so much about [being on time]," Snyder said. "There's a cool factor to them, and I always feel naked when I don't have one."
Snyder paired the watches with a handful of looks from his new collection, which takes its inspiration from the famed British tailor Tommy Nutter, Richard Martin and Harold Koda's excellent men's style book "Jocks & Nerds," and a general sense of collegiate fun. It was more fun (and less monochromatic) than some of Snyder's previous collections: there were pink and bright blue mohair sweaters, a brilliant green double-breasted topcoat, and no shortage of wide-leg denim. It sounds perhaps a little fantastical on paper; in person, everything looked familiar and youthful, like the best-dressed guy you went to school with had an unlimited expense account—and lots of time to think about what he was wearing to class.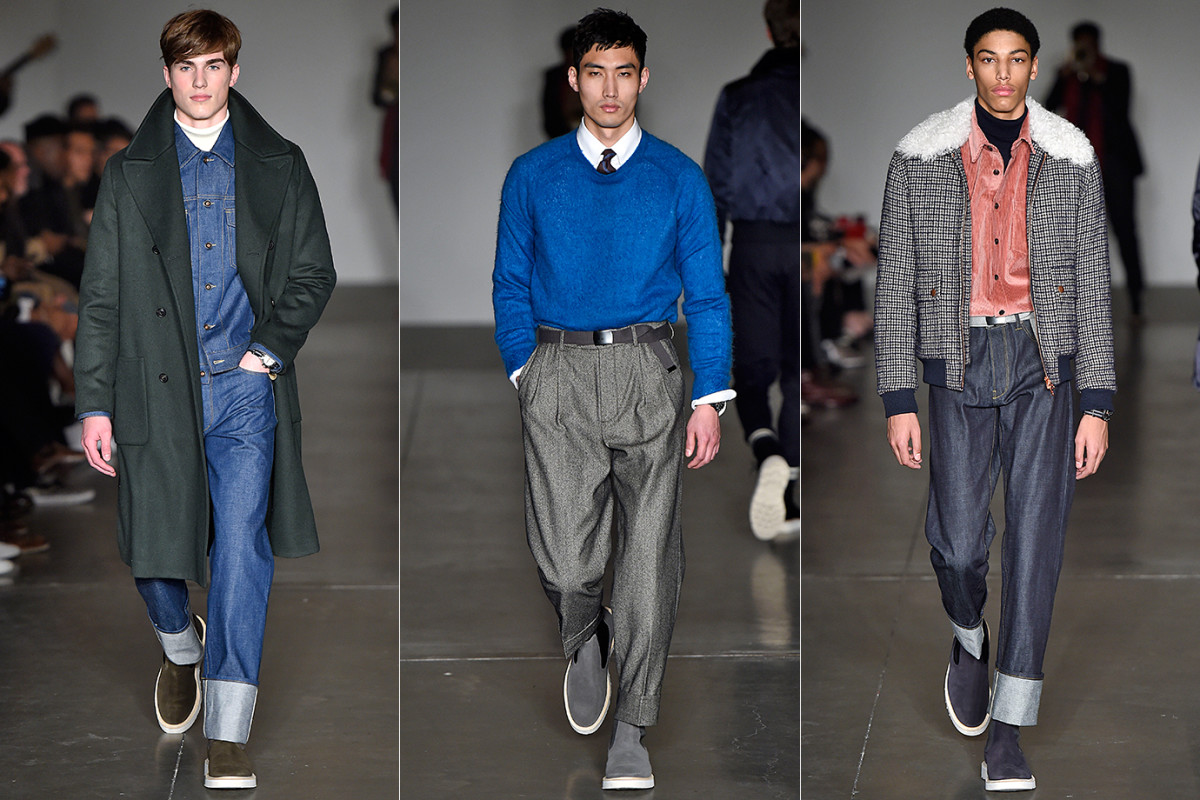 "I always equate designers to chefs," Snyder said. "All the ingredients are known. There's no new spices, there's no new meats. It's how you put those things together that makes them new and interesting."
For access to exclusive gear videos, celebrity interviews, and more, subscribe on YouTube!