There's no such thing as a maintenance-free beard. If you're sporting whiskers, you've got to take care of them—otherwise your face might become an itchy, unruly mess. But traveling complicates the grooming equation: How do you give your beard the care it needs without lugging around an extra carry-on full of supplies? For travel photographer Clint Johnston, a trio of grooming products from Wahl is the answer. Compact, easy to use, and effective, the Wahl Beard Oil, Beard Wash, and Beard Softener wet goods bundle makes the perfect travel companion and checks all the boxes for beard care.
"I use my wet goods products daily," says Johnston in the video above. "I love having a dedicated product to keep my beard healthy, and I can use it on the go."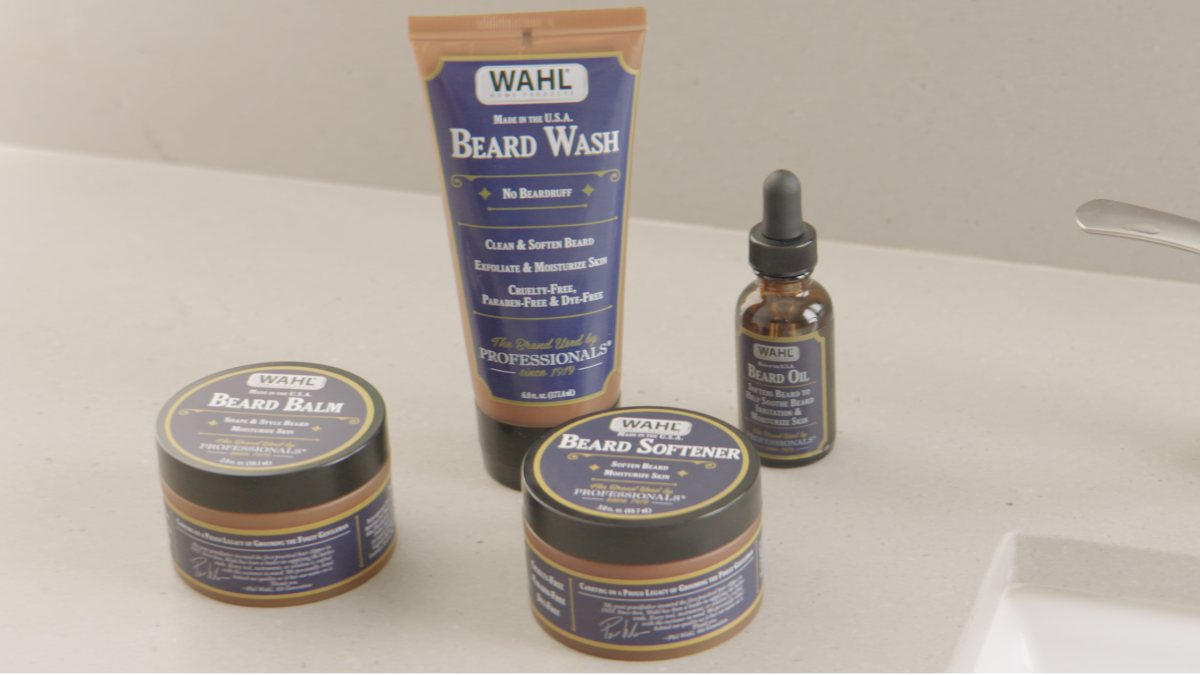 The three products in the bundle are specifically formulated to give your beard all the care it needs. The sulfate-free Beard Wash cleans your scruff (and also works as a face cleanser), the Beard Oil moisturizes your whiskers, and the Beard Softener prevents itching and skin irritation while making your beard soft to the touch. With these products, your grooming routine becomes a simple three-step process: Just wash, apply the oil to moisturize, and add in the softener to keep your beard looking and feeling great. For Johnson, that means he can get the look he wants with minimal time and effort.
"It allows me to transition from rugged to refined in a matter of minutes," he says. "As soon as I get home, I can just clean up and I'm ready to go."
For access to exclusive gear videos, celebrity interviews, and more, subscribe on YouTube!