If the Lokai bracelet is the second coming of the Livestrong, Steven Izen doesn't mind. The 23-year-old Cornell grad and Lokai founder is more-than-happy to fill the gap of rubbery inspirational bracelets left behind by the infamous Lance Armstrong — and do it better. "I'm honored to be compared to Livestrong, but we're different," Izen says. "We represent a lifestyle."
The tangible representation of that lifestyle comes in the form of clear, stretchable silicon beads that separate a single white and a single black bead at opposite ends of the bracelet. The black bead contains mud harvested from the Dead Sea, while the white bead contains water sourced from Mount Everest's base camp — respectively the lowest and highest points on the planet — serving as a metaphor for the wearer's highs and lows in life. All together, the bracelet is meant to remind the wearer "that throughout life's circular journey, your path is your own," and that you need balance.
Izen believes that focus on balance is what has attracted so many professional athletes to sport Lokai. Houston Texans All-Pro running back Arian Foster, Chicago Cubs wunderkind rookie Kris Bryant, New York Giants star receiver Victor Cruz, and a slew of other athletes don the bracelets on and off the field. "It doesn't physically give you balance, but it reminds your mind to be balanced — which is just as important for an athlete," he says. "An athlete's career is full of highs and lows, from injuries to wins to losses to comebacks."
Athletes certainly can relate to that message, but the beauty of it is that so can anyone else. Izen's most humbling designer-moment to date has been seeing Richard Sherman shake Tom Brady's hand after the last play of Superbowl XLIX — with a Lokai around his wrist. "I have that photo framed and hanging in my office," Izen says. But he is most proud of the fact that since he is selling more than just a physical product a 10-year-old girl can wear a Lokai for the same reasons that Richard Sherman does.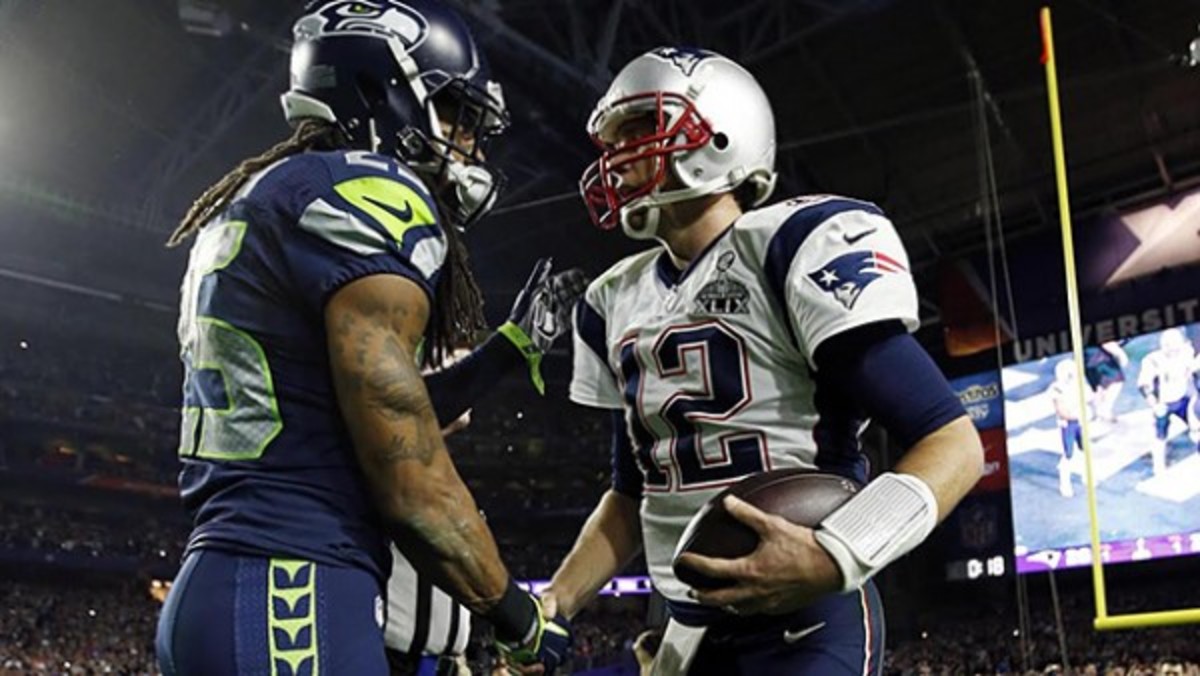 "If you are true and honest in giving someone something authentic then it will take off," Izen expresses. "Two years ago, if I could get Lokai stocked in one store per week, it was a good week. One year ago it went viral. We haven't spent a single dollar on advertising — the growth has been completely organic."
RELATED: 14 Fitness Trackers to Buy in 2015
Once steam began to pick up for the company and celebrities such as Liam Hemsworth and Breaking Bad's Aaron Paul, pro athletes, and regular folk alike bought into the $18 wearable emblems, the bracelets' symbolic elements came under fire. Certain naysayers have questioned the authenticity of the mud and water that is in the beads, saying that it isn't collected from Mount Everest and the Dead Sea. To silence the critics, Izen decided to show and not tell by releasing a video on the company's website documenting the expeditions of the team to each location, collecting the elements. He states that anything less wouldn't be a testament to the lifestyle that Lokai advocates. "We're all about sticking to our core mission."
For access to exclusive gear videos, celebrity interviews, and more, subscribe on YouTube!