A significant restaurant usually opens with a bang, often with model-type staff, weeks-deep reservations and an absurd amount of hype. But some equally distinguished dining spots sneak through the back door of the culinary world, flying under the radar to avoid fame yet still a magnet to well deserved fanfare. With laid-back atmospheres and simply great food, these 15 restaurants cut the fat on the frills for truly chilled-out—and tasty—dining experiences that locals like to keep on the DL.  
The Best Subscription Services for Men >>>
Wolf 
West Hollywood, California 
There's no shortage of packed, scenester-approved restaurants on famed Melrose Avenue in West Hollywood, but Wolf bares its fangs as the spotlight. The laid-back dining den was opened quietly and without a red-carpet broadcast, which is unusual for a Top Chef alum. Marcel Vigneron avoided the glitz and glam to embrace a neighborhood feel (he lives nearby) and focuses on simplicity in natural decor and seasonal, New American cuisine. The open-concept entrance makes up for the lack of patio that many Melrose restaurants tout, making a sun-drenched brunch the best time to visit. The Golden Eggs with turmeric and Chai french toast are the stand-outs, and Marcel just introduced his (in)famous, 10K burger he created on Top Chef Duels. His soufflé (made with a special technique he learned while working with Joel Robuchon at The Mansion in the MGM Grand Las Vegas) has become a magnet for the sweet-tooth set.
wolfdiningla.com 
Caribbean Room 
New Orleans, Louisiana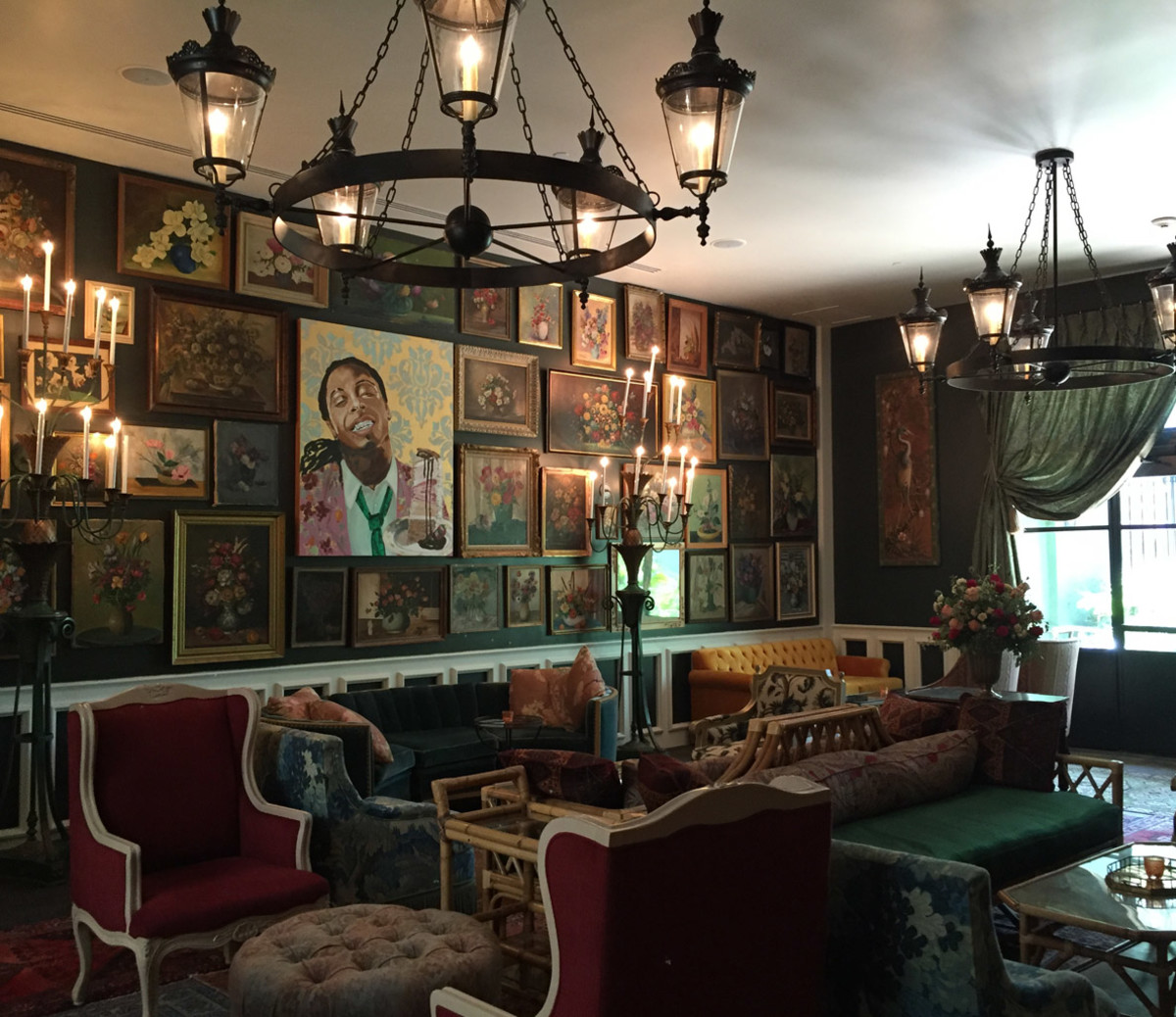 Caribbean Room is a great example of how fine dining can be laid-back—without being stuffy. Inside the recently reopened Pontchartrain Hotel (where Tennessee Williams wrote A Streetcar Named Desire and other notables like Truman Capote knocked back cocktails), Caribbean Room is old-school meets contemporary cool, complete with Martinique banana-leaf carpeting, white furniture and dapper young waitstaff. It's a true time warp. Sure, men must wear a dinner jacket, but it's a way to pay tribute to the restaurant's storied past as one of New Orleans' front-running, fine-dining establishments. If you come ill-prepared, it's all good. You're provided a stylish Billy Reid jacket to wear while you dine. The dishes, helmed by local chef hero John Besh, honor the restaurant's almost 100-year-old staples—like shrimp saki, trout veronique and rabbit and dumplings—with modern techniques. 
thepontchartrainhotel.com 
The Barn Kitchen 
Palm Springs, California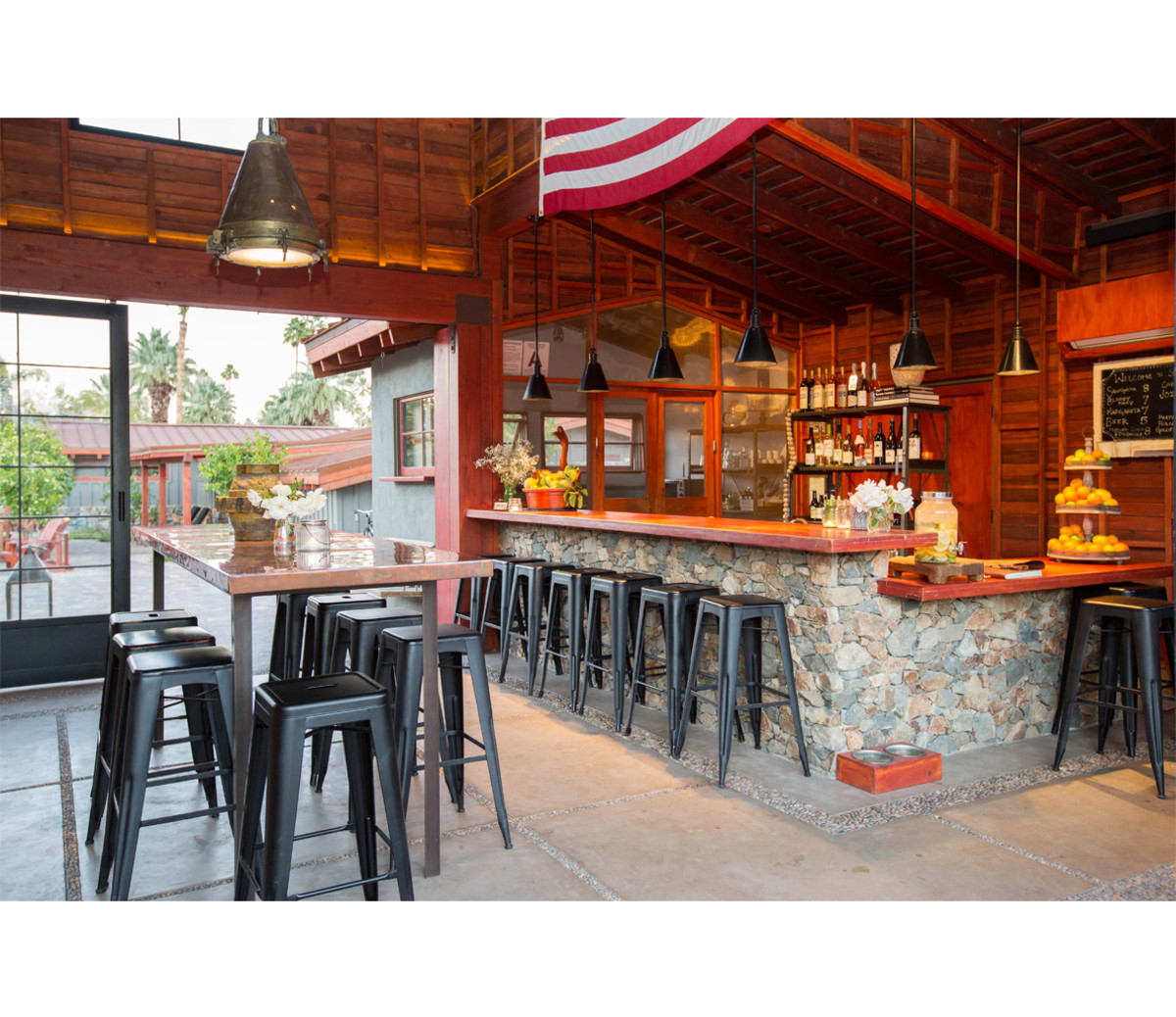 Sparrows Lodge is a far cry from Palm Springs' mostly midcentury-modern themed resorts in that it feels like a stylish, rustic barn with a dash of desert-cool sensibilities. It's likely why famed chef Thomas Keller (who spearheaded a culinary movement with The French Laundry in pastoral Napa Valley) quietly invested in the property. The intimate hideaway recently opened outdoor The Barn Kitchen with family-style, bench seating for casual, al fresco dinners under a trellis. The rustic-inspired menu features many ingredients plucked from the very own garden in which you dine. Chef Gabriel Woo (who has spent time in the kitchens of Ad Hoc and The French Laundry) keeps the vibe intimate, buttoned down and farm-fresh focused. 
sparrowslodge.com 
Beerhaus 
Las Vegas, Nevada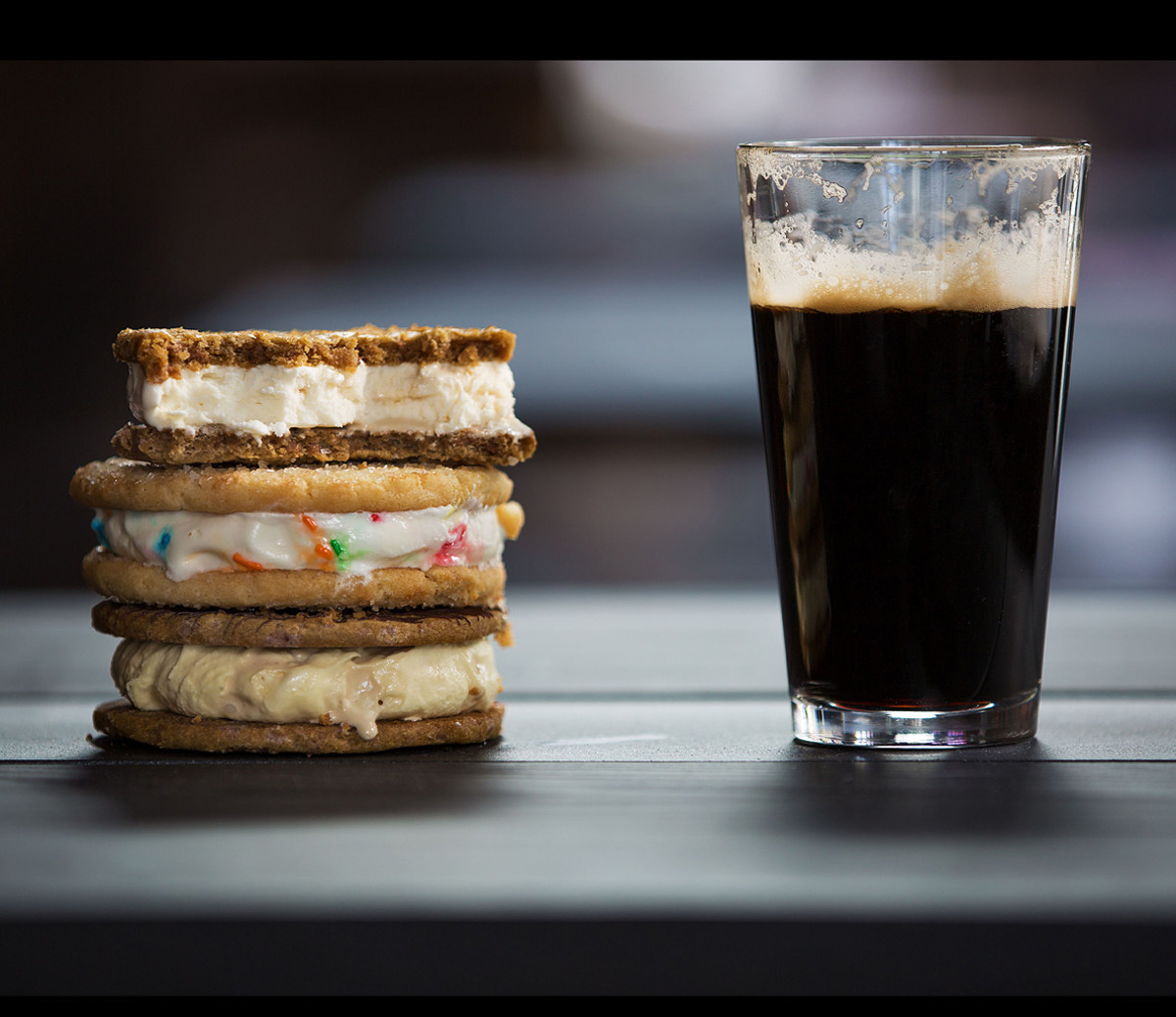 There's nary a place on the Vegas Strip where diners feel like they're at their cool uncle's fun crash pad with corn hole, board games, foosball and tons of great brew. But Beerhaus is a non-hole-in-the-wall, freestanding (not attached to a resort) establishment that's as laid back as said uncle, serving up local suds with gourmet nosh like hormone-free meats (spit-road pork sandwich, brats and dogs) and locally sourced produce. Geeks Who Drink trivia nights somehow trumps happy hour, and beer 'vigilantes" crack open a firkin (cask ale) on Fridays. Beerhaus is in the strip's first contained "park," so the pedestrian crowds are at bay.
theparkvegas.com
Bastion  
Nashville, Tennessee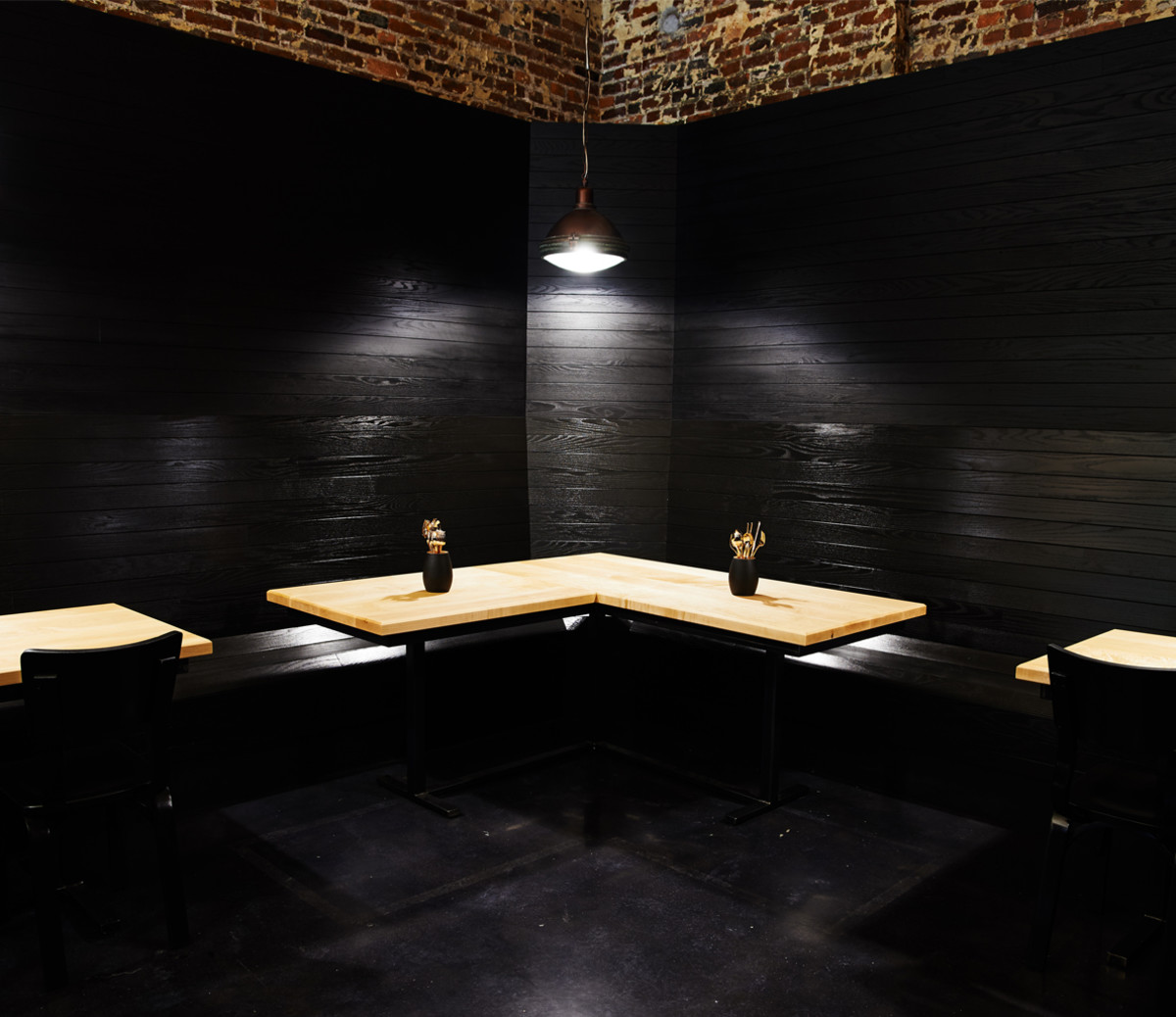 A bar just isn't enough, especially in Nashville, a city famous for its crowd-pleasing food scene. The guys behind popular spots like Catbird Seat, Pinewood Social and The Patterson House recently opened uber-casual Bastion—a cocktail bar in the emerging, artsy Wedgewood-Houston neighborhood—but missing was the excellent grub the restaurants are known for. Thankfully, Bastion met the demand of ravenous foodie-barflies by opening a tiny, 24-seat restaurant entered via the bar's back door. There's only three tables and 10 counter seats, and the seasonal menu features minimal wording selections (carrot + rye, ham + friends, pork + fruit) to encourage staff/diner dialogue.
bastionnashville.com 
Clay Oven Pizza 
Hana, Hawaii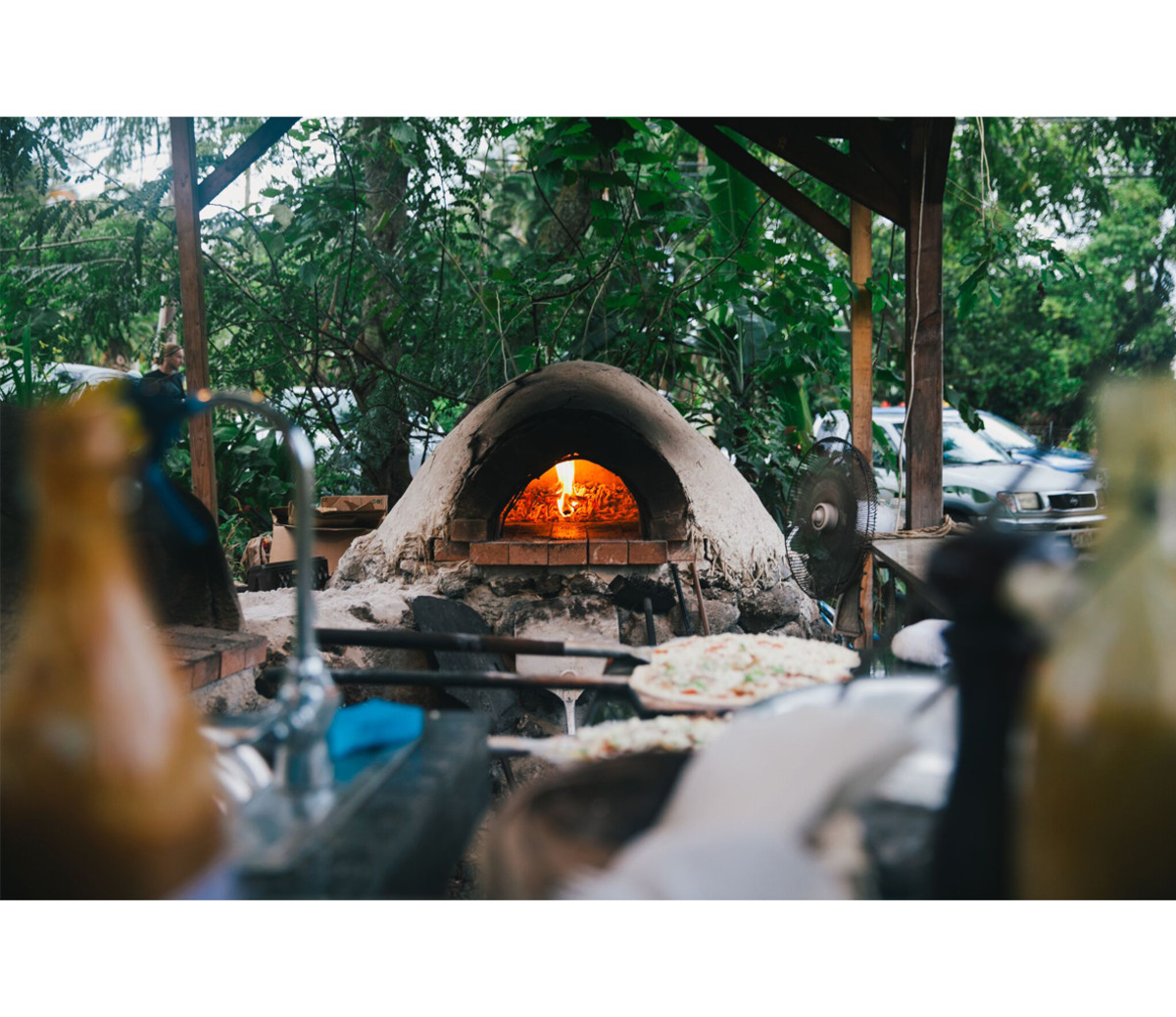 For some time, Clay Oven Pizza didn't have a phone number, website or physical address (it's located just after Mile Marker 31). In Maui's underdeveloped, retro town of Hana, Clay Oven Pizza (which isn't really it's name but more apt than 'that pizza place in the middle of nowhere') uses outdoor, clay wood-fire burning ovens to create Hawaii's best pies by ex-pat hippies, beatniks, and wanderers who work as volunteers in exchange for housing at Hana Farms. On that note, all ingredients are plucked from their farm, so toppings are as fresh as it gets in tropical paradise, in addition to perfectly charred, doughy crust and BYOB happiness. COP is only open on weekends, and diners (mostly locals) spread out in the rain forest on picnic tables for what feels like a pizza version of a luau. The spot is open late, so pizza lovers can get their stargaze fix in the middle of nowhere.
facebook.com/clayovenpizzahana 
Josephine House 
Austin, Texas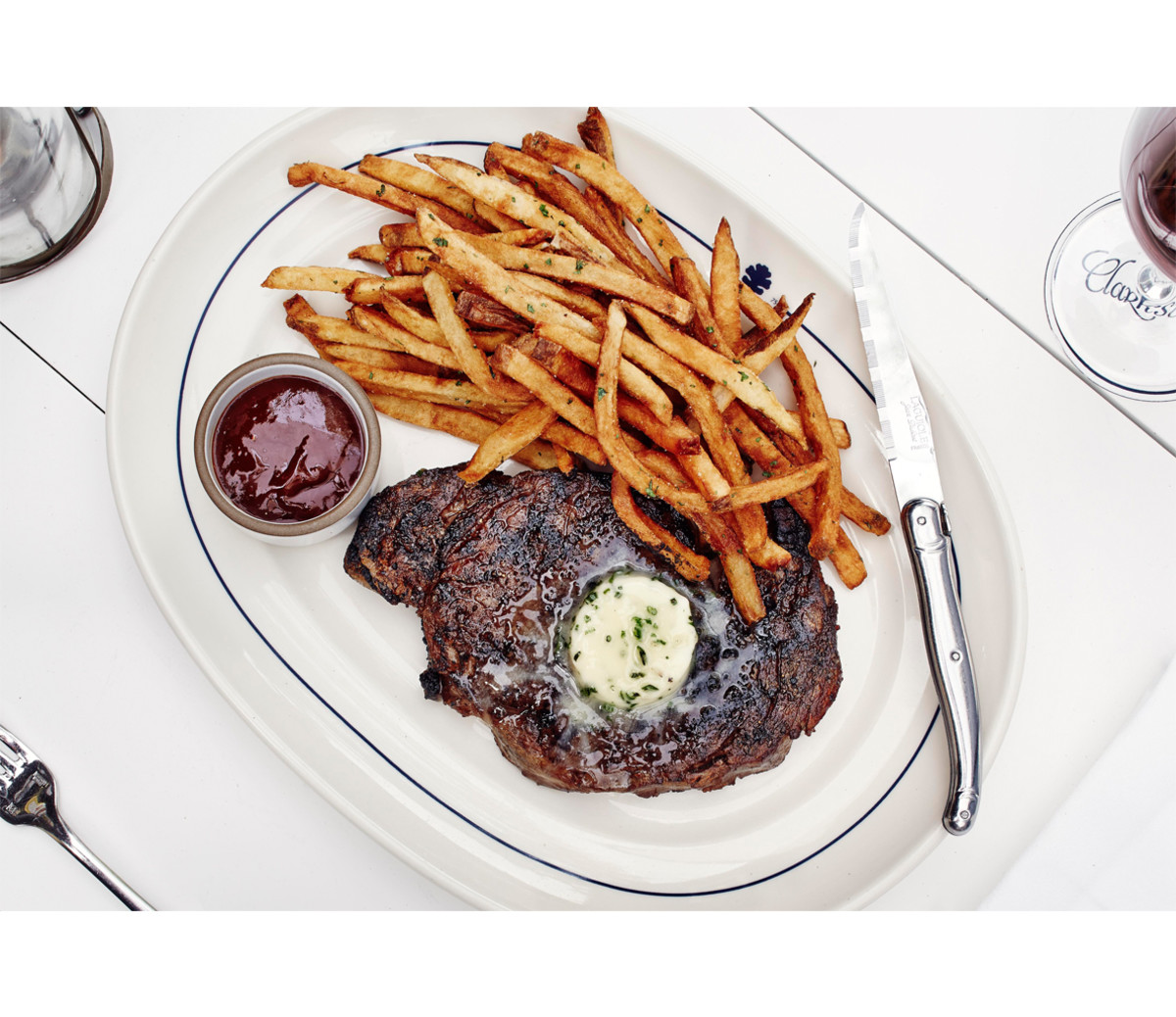 With a sprawling front yard with communal tables and lawn games (corn hole, badminton, etc) as well as an outdoor fire pit, the only thing Josephine House is missing is the picnic blanket. This casual spot (sister restaurant to fine-dining Jeffrey's) in the low-key Clarksville neighborhood is set inside a charming cottage that has an intimate vibe though all the action is rightfully outside (Niman Ranch steaks are grilled over the outdoor fire pit on Mondays). In the tradition of outdoor grilling, no one leaves hungry. Hearty dishes like the Hot Smoked Niman Ranch Pork Chop with peach mostarda and sautéed sweet corn is a dream for meat lovers, while the Josephine Rice Bowl with poached farm egg, heirloom rice and roasted veggies is the fan-fave filler.
josephineofaustin.com 
Gallery Bar & Bistro 
Healdsburg, California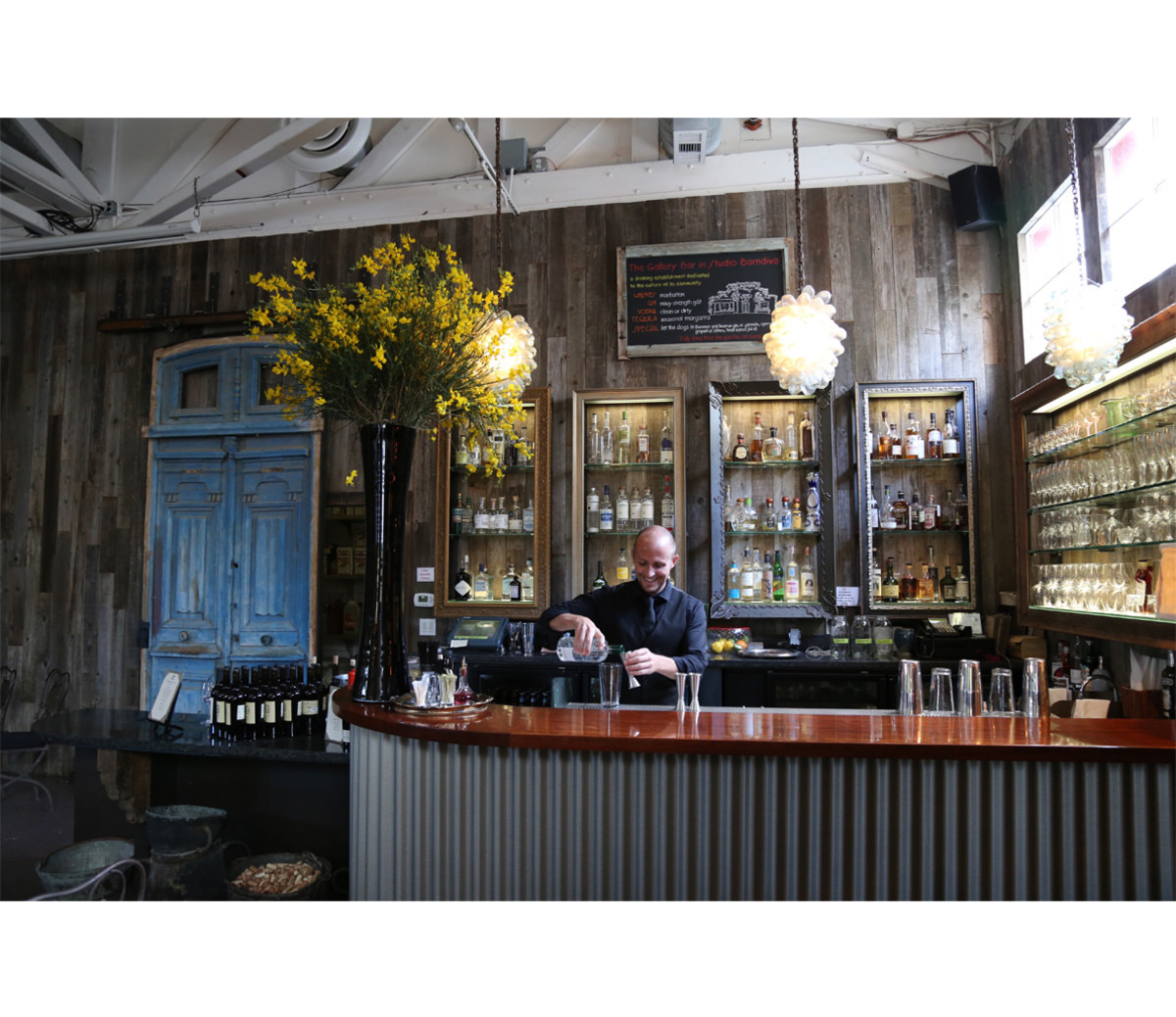 With the popularity and allure of Barndiva (where celebs like Seth Rogen host private events), the restaurant's recently opened sister property literally next door has largely flown under the radar though it's become a magnet for stylish guests who like quiet stimulation. The oversized, barn-like venue is an art gallery, restaurant, lounge and bar all-in-one with vaulted ceilings, modern paintings adorning the walls, art pieces hanging from the ceiling and antiques galore. The farm-fresh French bistro-inspired menu has all the fixings to hit the right spots like Steak Frites with kennebec fries, Wild Alaskan Halibut and the heavyweight Gallery Burger with house-ground filet mignon on toasted brioche, all thanks to executive chef and marathoner Ryan Fancher, who pulled the brakes on fine dining (he cooked with Thomas Keller at The French Laundry and Per Se) to deliver a more casual, yet still elevated, dining experience.
barndiva.com
Lilia 
Brooklyn, New York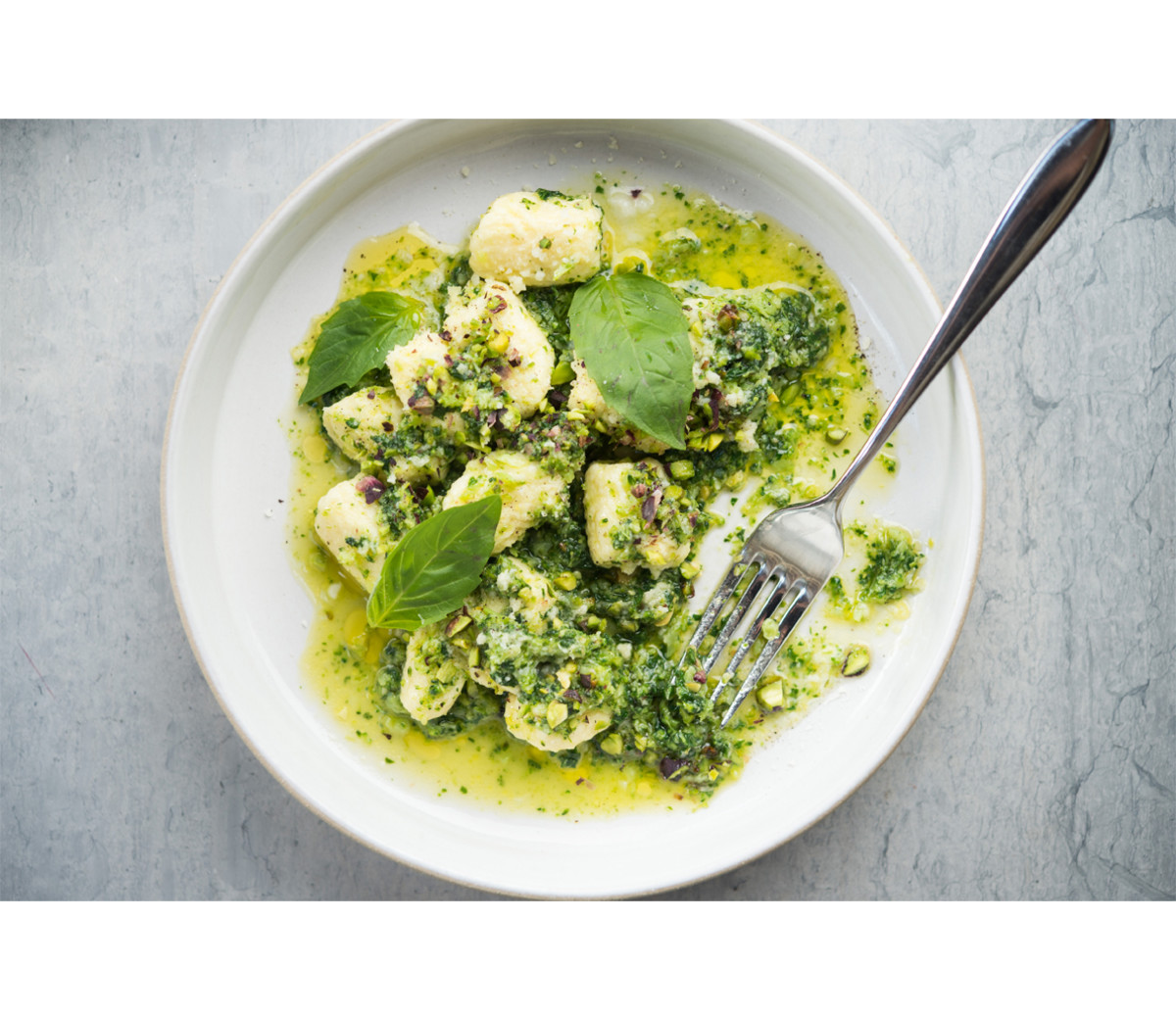 Among the hipster hotspots teeming in Williamsburg, Lilia takes a highbrow approach to casual dining. The corner restaurant (a former auto body shop) is flooded with natural light during the day with an ambience that feels more Scandinavian cool than Brooklyn grit (thanks to bleached woods, large windows and high ceilings). Executive chef and owner Missy Robbins' Italian fare features housemade pastas and seafood that are on the lighter side, which seems to match the chilled out, bright-and-airy and uncramped dining space. This perfect date spot just received three stars from the NY Times, so make a reservation now before the rest of the foodie-verse does. lilianewyork.com 
Ticonderoga Club 
Atlanta, Georgia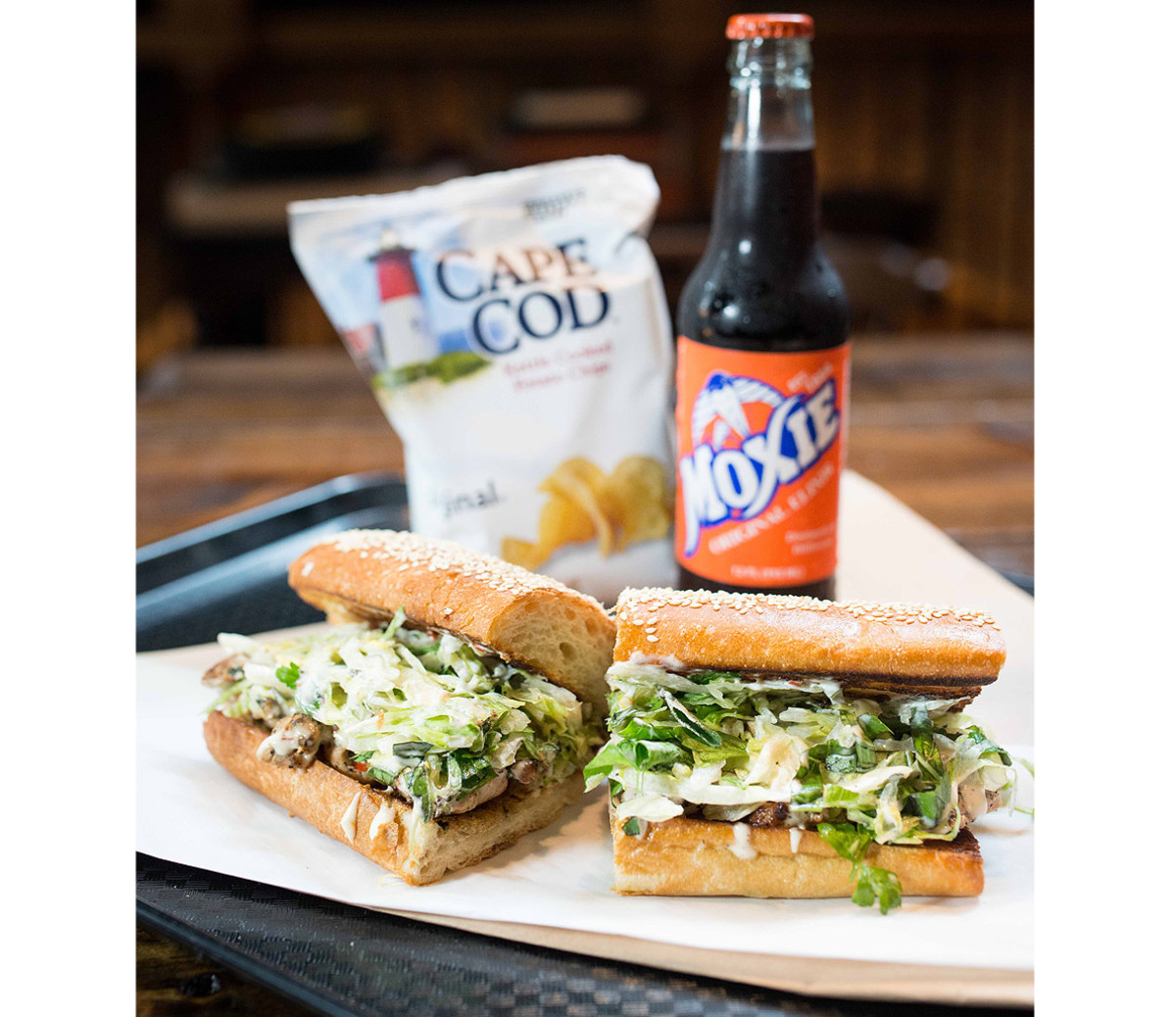 Hailed for spearheading the craft cocktail movement in Atlanta, Greg Best teamed up with other notable mixologists to open bi-level Ticonderoga Club at Krog Street Market, an unassuming restaurant/bar tucked far in the back of the building. While the watering hole has an effortless knack for engaging design (the space feels like a Buford Highway honky tonk bar meets a West Village tavern), the creative food menu is the surprise, star attraction thanks to chef David Bies (who worked with famed Linton Hopkins). There's a variety of international and regional influence in the menu (from Asia to New England), with a dry-aged roasted duck (Peking style) and a 48-ounce chuck wagon that are fit for gourmands. As ambitious as the entrees are, you can also order casual bites like salads, ceviche and sandwiches.
ticonderogaclub.com 
Sawyer 
Los Angeles, California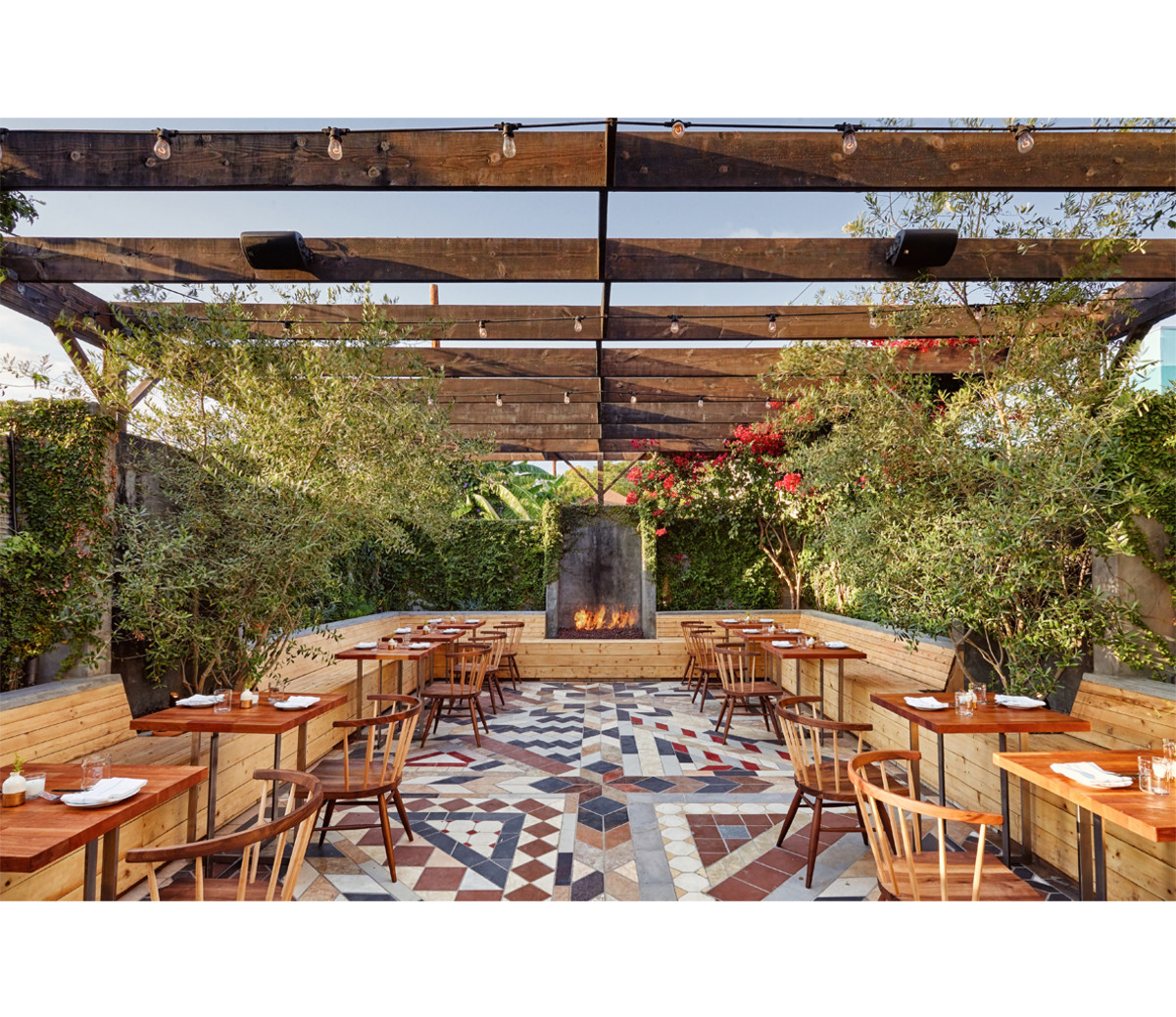 The stomping ground for LA's creative/artsy/hipster set, Silverlake is more about coffee shops and dingy bars than a notable dining scene. But Sawyer, helmed by executive chef Alex McWilliams who has worked with star chefs like Jose Andres and Tom Colicchio, is the go-to for elevated dining in a clean and stylish space with high ceilings, brick wall and intimate outdoor patio with fireplace. The design seamlessly fits the neighborhood's low-key, informal vibe (mismatched plating, waitstaff in local designer Buck Mason shirts) with an eclectic menu to boot (from chicken and waffles to soft-shell crab sandwiches). In line with LA's juice craze, diners pop by the connecting Clover for a cold-press juice they spike for brunch. 
Sawyerlosangeles.com   
The Spillover 
Coconut Grove, Florida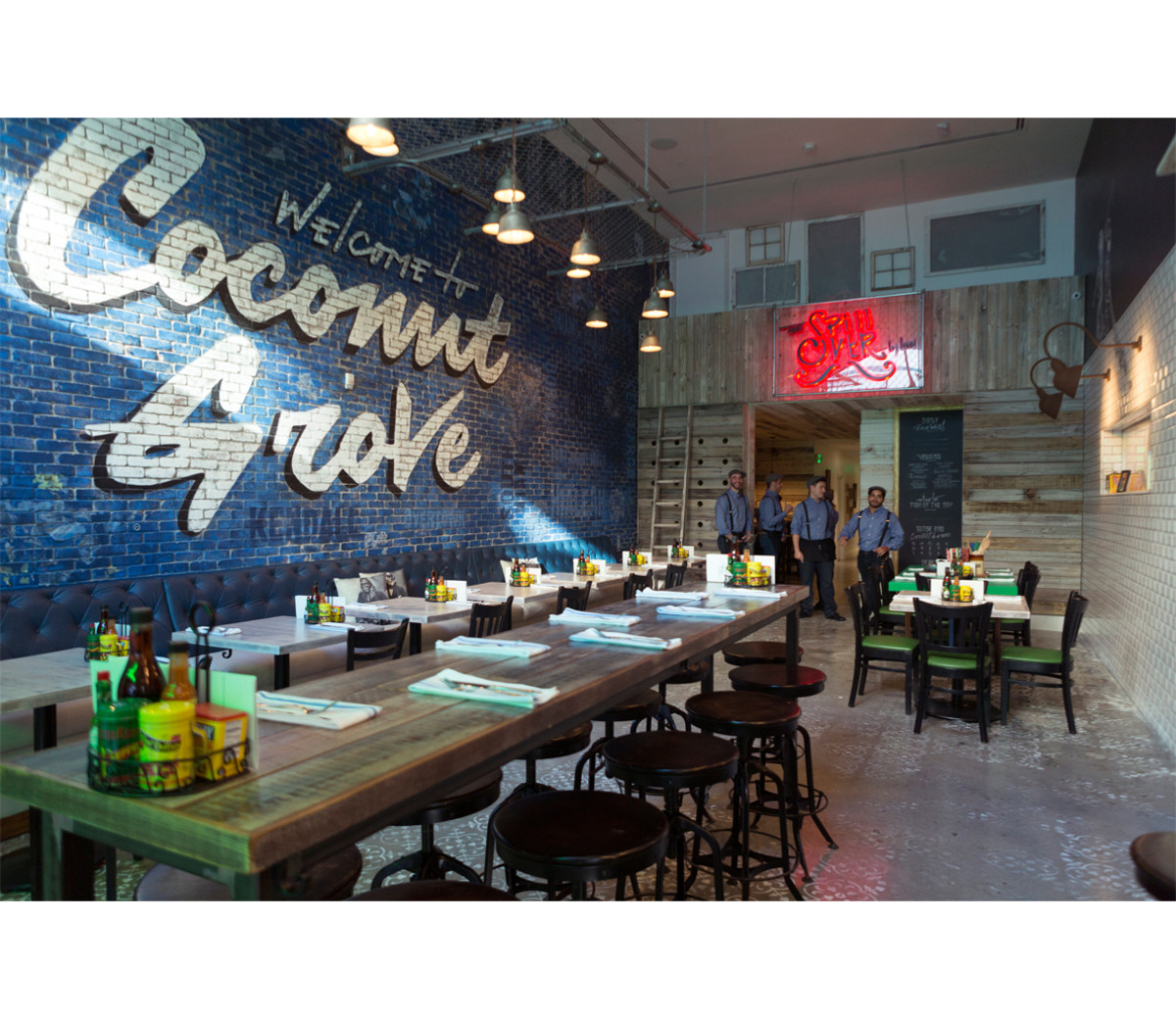 From the pop-arty restaurant design to the innovative food served, it's obvious veteran restaurant owner Matt "Kush" Kuscher put a lot of heart into The Spillover being unique. A vintage bike is the host stand, a chain-link fence ceiling adds to the busy visuals and classic seafood/southern fare is given an atypical, yet refreshing, spin. Staples like BBQ gator ribs, jambalaya with local grouper, gulf shrimp mac and cheese and a lobster reuben come as fresh as they can catch them, all perfectly washed down with the cider and mead bar (the only one of its kind on the east coast). Considering The Spillover is just outside downtown, it's a chilled-out haven most locals (and foodies on a mission) can casually kick back at without the South Beach crowds. 
spillovermiami.com 
Byrd & Barrel 
St Louis, Missouri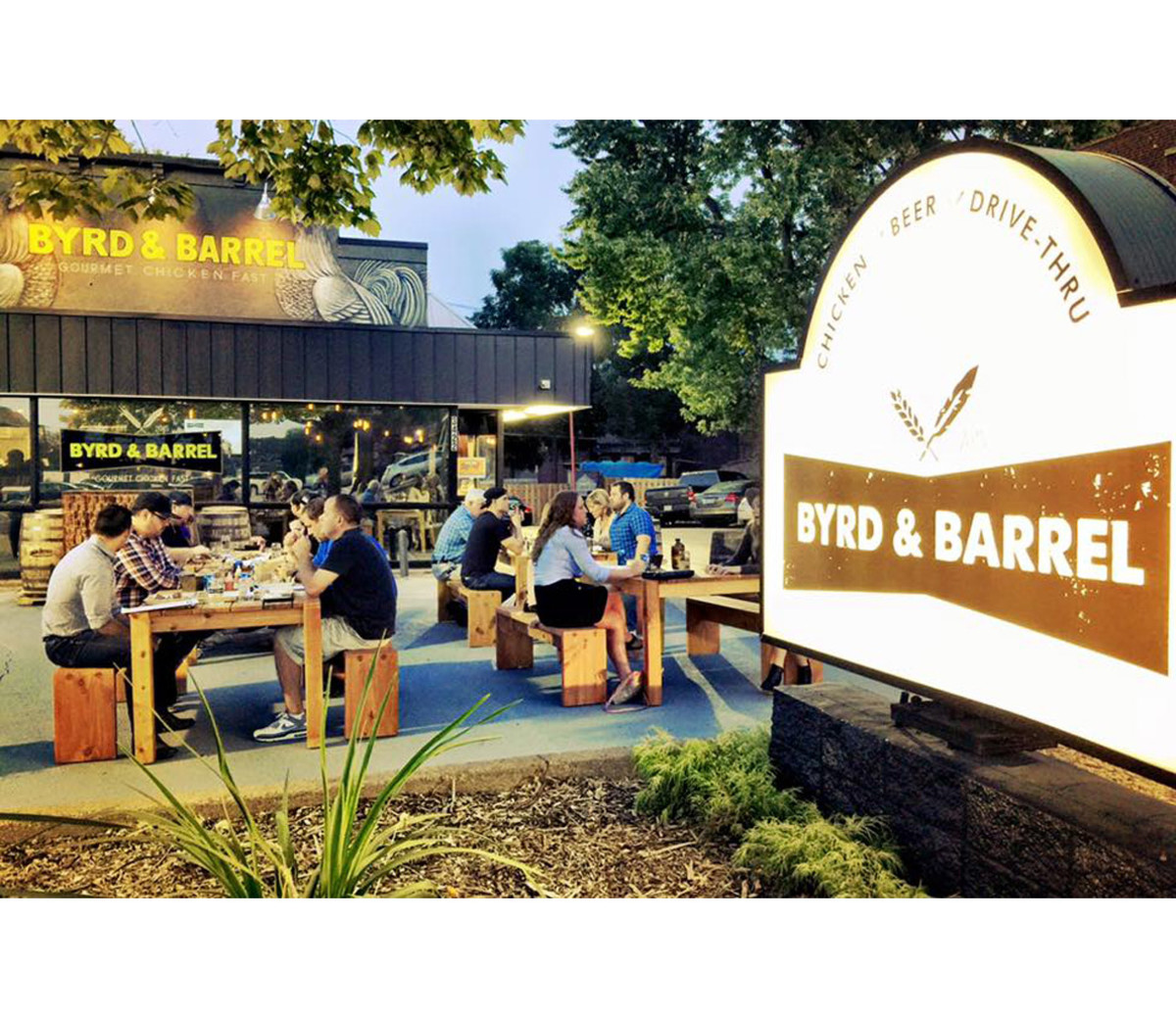 In St. Louis, it's all about blues, brews, and barbecue, but fried chicken has clucked its way into the city's dining scene with authority. (Nope, this one isn't going to help you toward your six-pack goals, but talk about a cheat day meal!) Plenty of new restaurants have created their versions of the southern classic, but no one fires up the skillet like Byrd & Barrel. Here, diners can finger lick innovative menu items like buttermilk-brined nuggets, confit chicken thighs with gnudi, fried chicken po boys and a spicy fried chicken sandwich with hot pepper jelly and red hot riplets. The laid-back, hipster hot spot incidentally occupies the space of a former Popeyes (that still has outdoor bench seating and a drive-thru), proving fried chicken was this restaurant's destiny. 
byrdandbarrel.com 
Slim's Diner 
Washington DC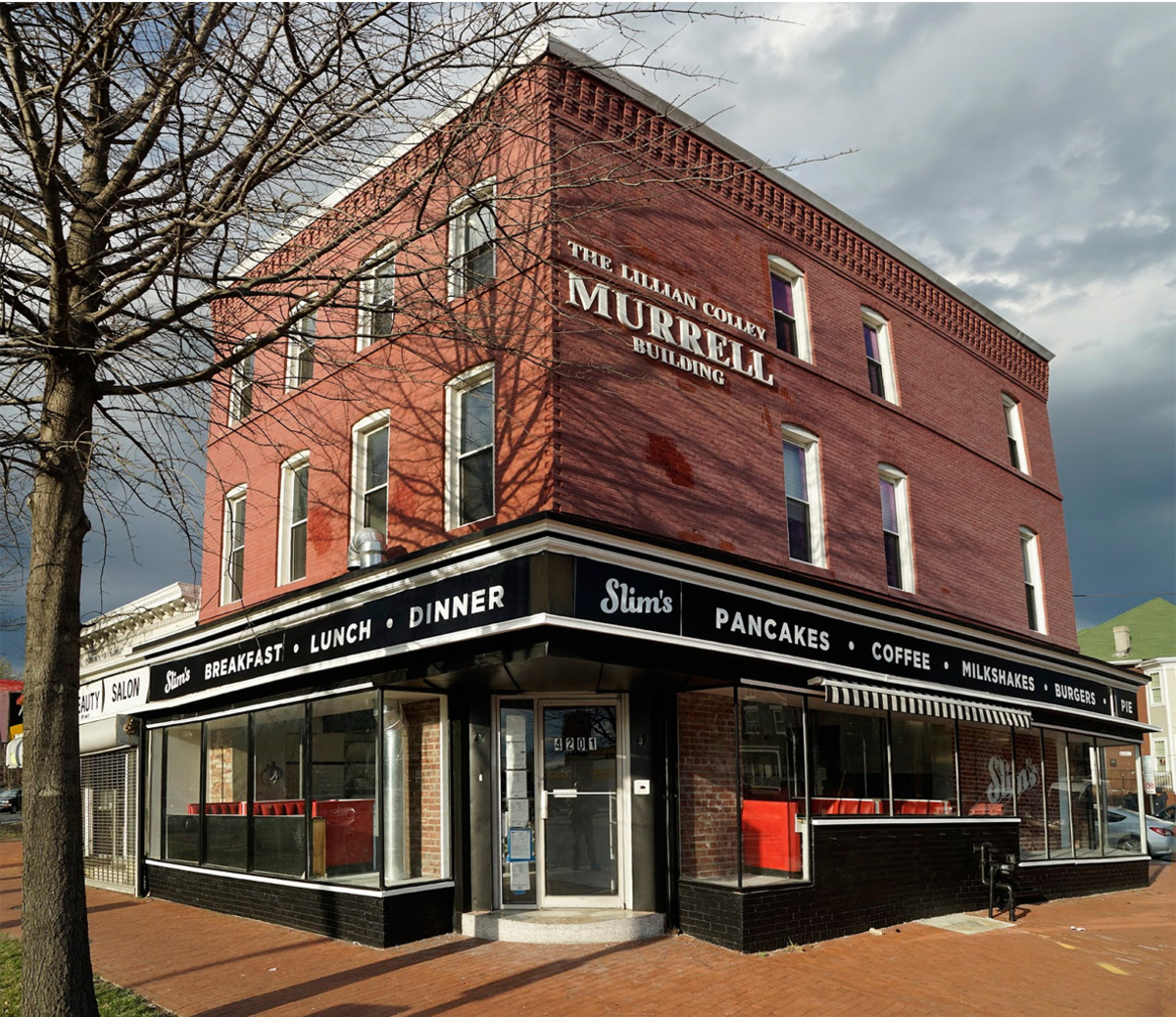 No D.C. restaurant is as chill as Freddy's BBQ joint on House of Cards but Slim's Diner is second best. Owner Paul Ruppert, designer Nick Pimentel and chef Chris Beasley transformed an 1890s building into a welcoming diner space most visitors will find nostagifying (Paul visited more than 40 diners along the east coast to make sure he got the ambience and design just right). The retro-inspired diner—with cherry-red vinyl booths and bar stools and original terrazzo flooring—serves all day breakfast and classic diner dishes at classic diner prices. Expect straightforward breakfast sandwiches, salads, burgers, milkshakes, apple pies and housemade biscuits. Slim's Diner is in the gentrifying Petworth area— which still has a strong neighborhood feel—and truly embraces the all-American, traditional diner with little embellishments and just good food served 7 am to midnight.
slimsdiner.com 
Middle Fork 
Lexington, Kentucky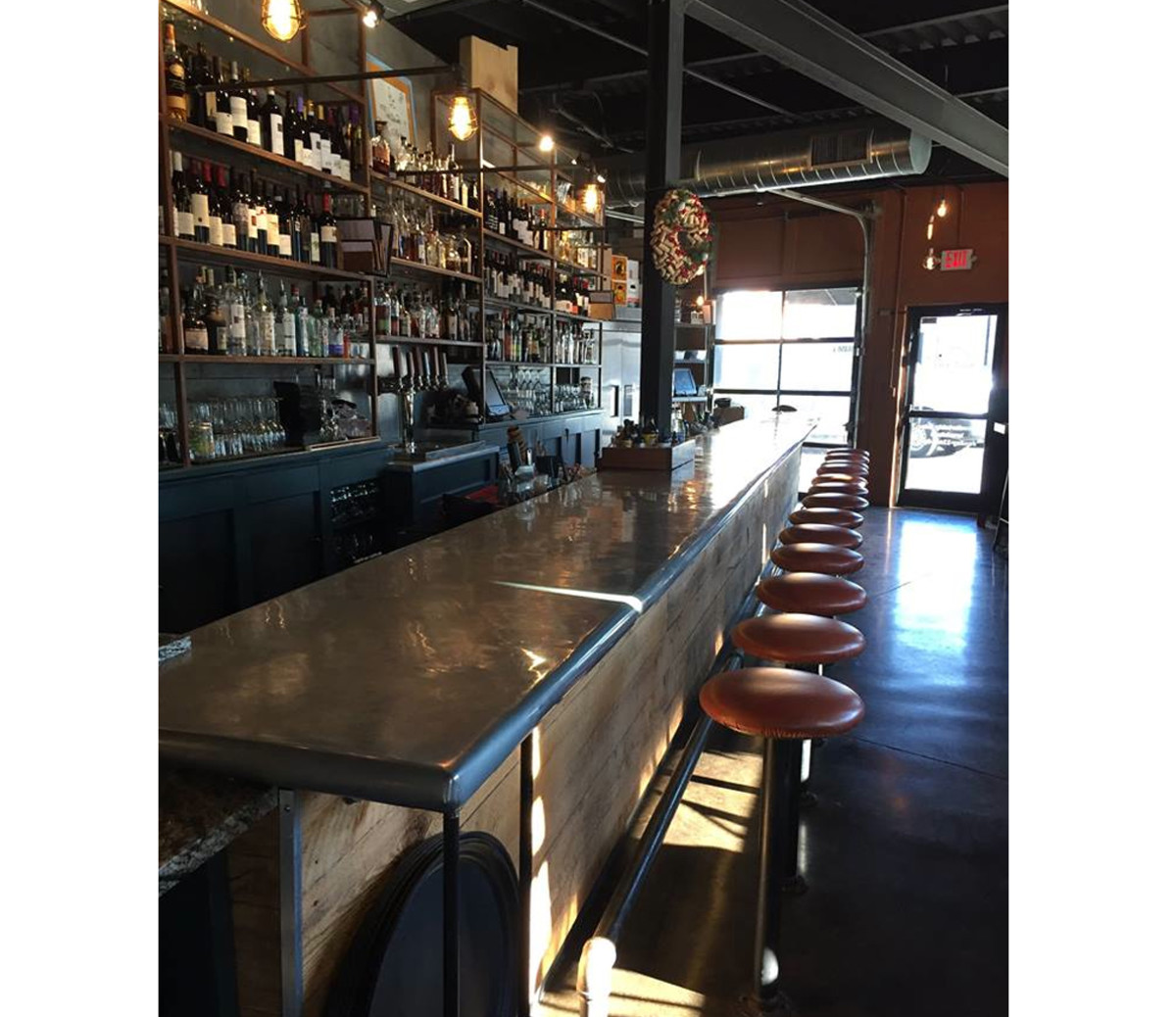 We love a food truck-turned-brick and mortar success story, and Middle Fork Kitchen Bar became a reality for food lovers in Lexington. Executive chef Mark Jensen, who has no training with esteemed chefs or culinary institutes, won over the community (who funded Middle Fork through a Kickstarter campaign) with creative spins on Southern comfort food like curried lentils topped with goetta (a Northern Kentucy breakfast sausage) and beef brisket crudo. The restaurant is inside the new Pepper Campus, a formerly dilapidated area (dormant since the 1950s) that's transforming into a new arts and entertainment district. Once Pepper Campus is fully complete (it's still in progress), it's going to be a major attraction for visitors, and Middle Fork will get even more attention for its innovative plates. Can we expect food truck-turned-brick and mortar-turned-restaurant chain?  
middleforkkb.com
For access to exclusive gear videos, celebrity interviews, and more, subscribe on YouTube!