Traveling internationally can leave you pretty broke, especially after tacking on activities.
But we've found three international rentals that will keep your wallet happy and your days filled with spectacular views, unique sleeping conditions and adventure at your finger tips.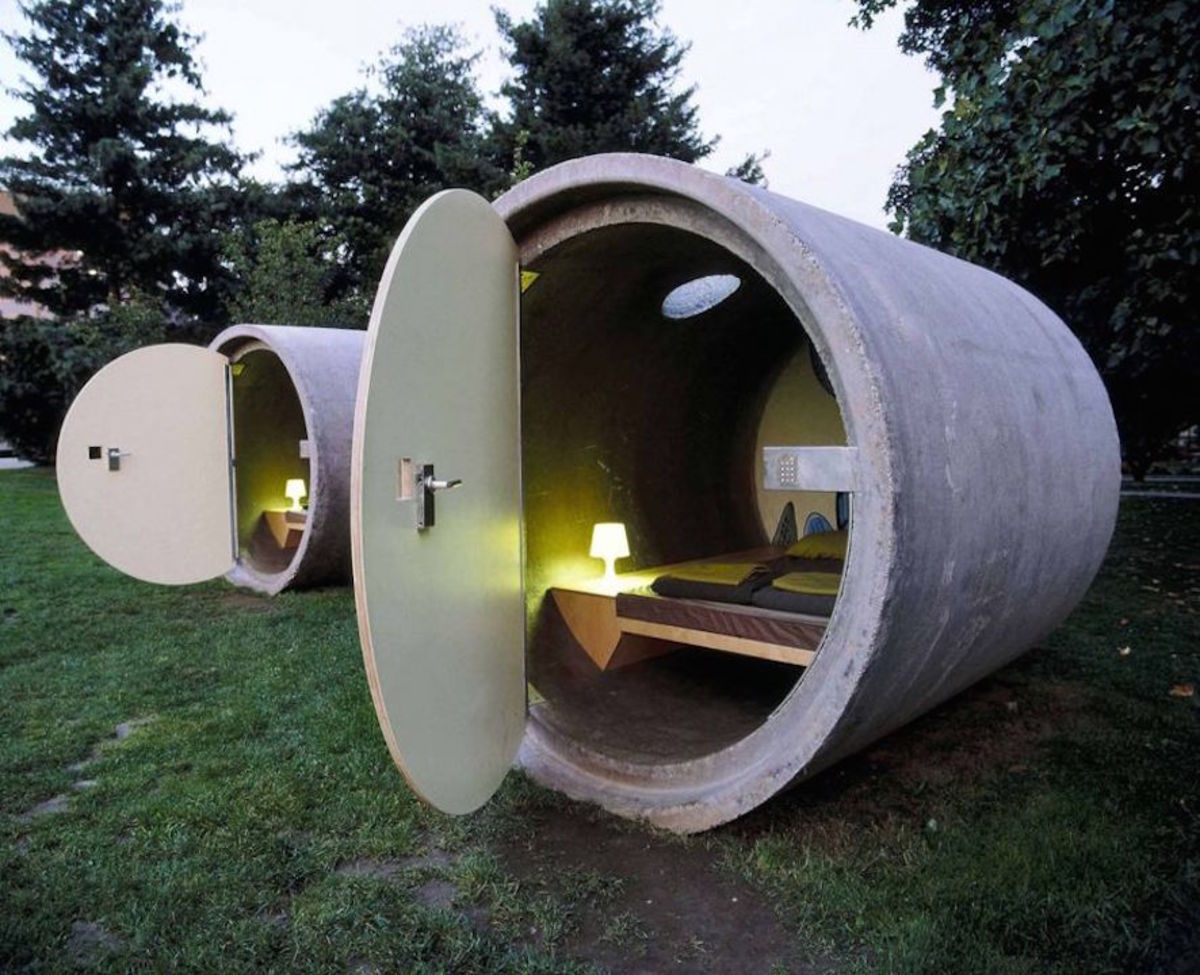 Old sewer pipes have been transformed into crash pads at the Dasparkhotel. Located in the charming Austrian Village of Ottensheim, in Linz, guests stay in large concrete refurbished pipes that feature the essentials for a night of no-frills sleep.
This vacation rental is equipped with a lamp, an outlet and a doublewide Eurofoam mattress (held by an ergonomic slatted frame). Storage space is slim, but what else does the budget traveler need?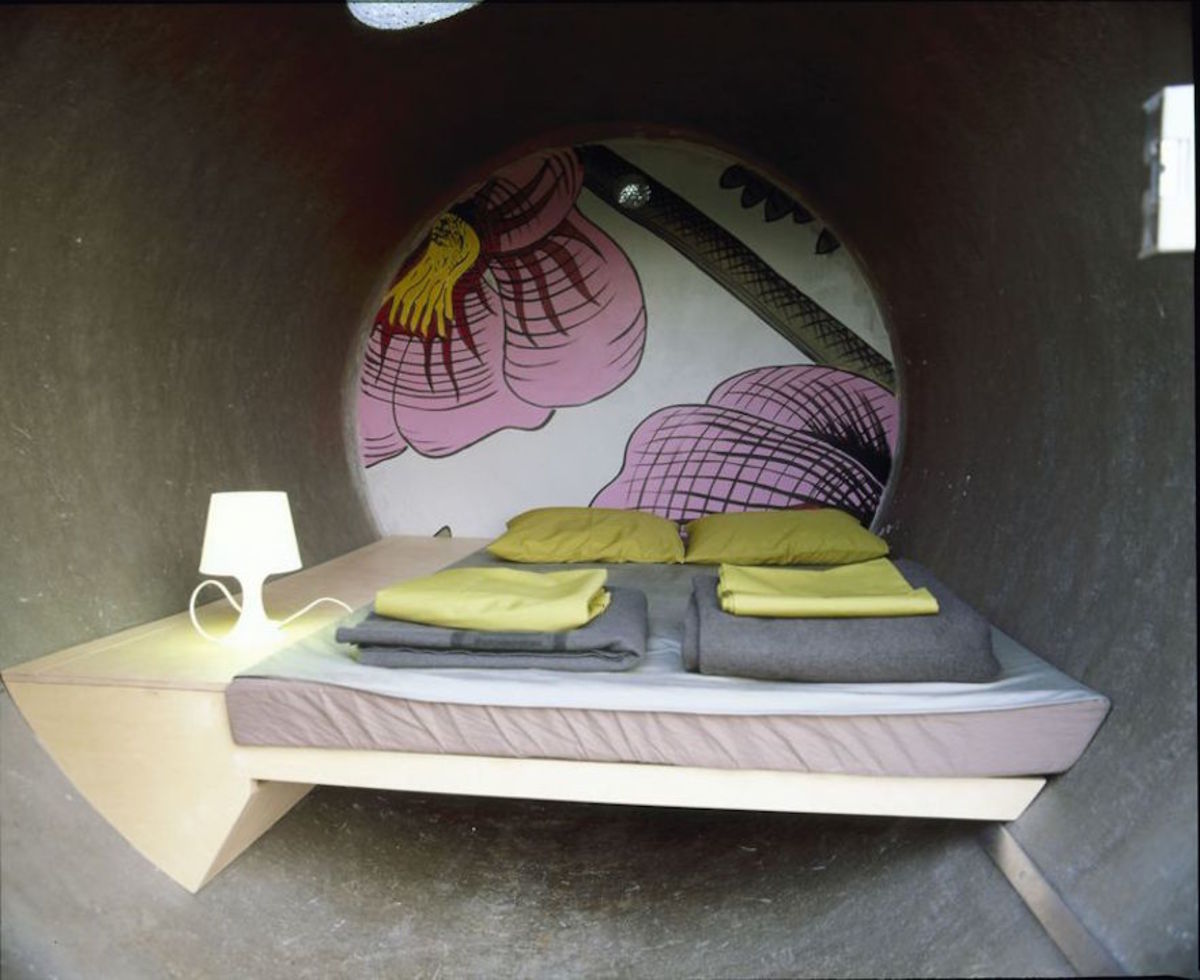 The bathroom is a short walk away, located in the Sanitube, and offers guests the use of a toilet, sink and shower.
The five suites are located in the middle of a versatile and diversified neighborhood that sits directly on the EMscher bicycle route. A quick ride will put you in the middle of places to eat and things to do, including a swim in the Danube.
The cost: Open May through October, with a maximum stay of three nights, the Dasparkhotel will set you back just as much as you can afford, or want to pay. The site offers a "pay as you wish" system where customers leave only the Euro amount that they can afford.
A night spent at the Dasparkhotel just might be the pipe dream you never knew you had.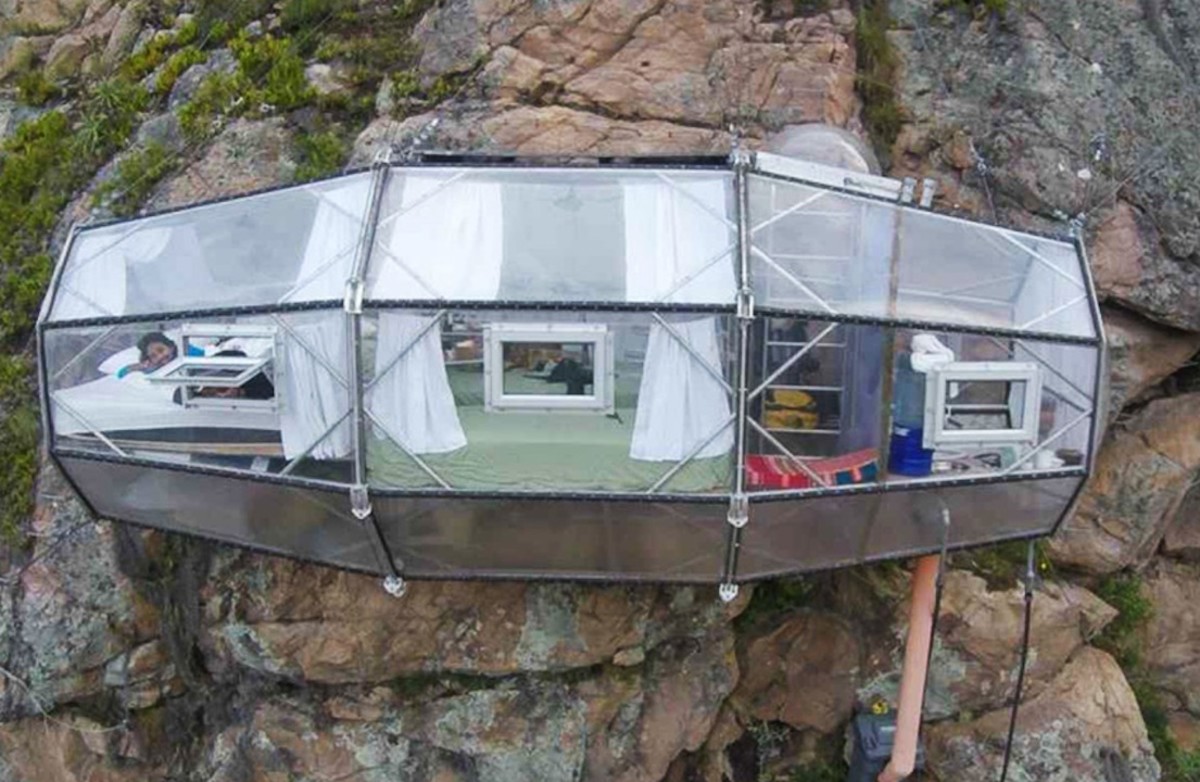 Located in the Sacred Valley of Cuzco, Peru, the Skylodge Adventure Suites offer an unobstructed view of a mountaineer's paradise.
To sleep at this vacation rental, travelers must climb more than 1300 feet up Via Ferrata or hike an intrepid trail to reach one of three vertically hanging transparent capsule suites.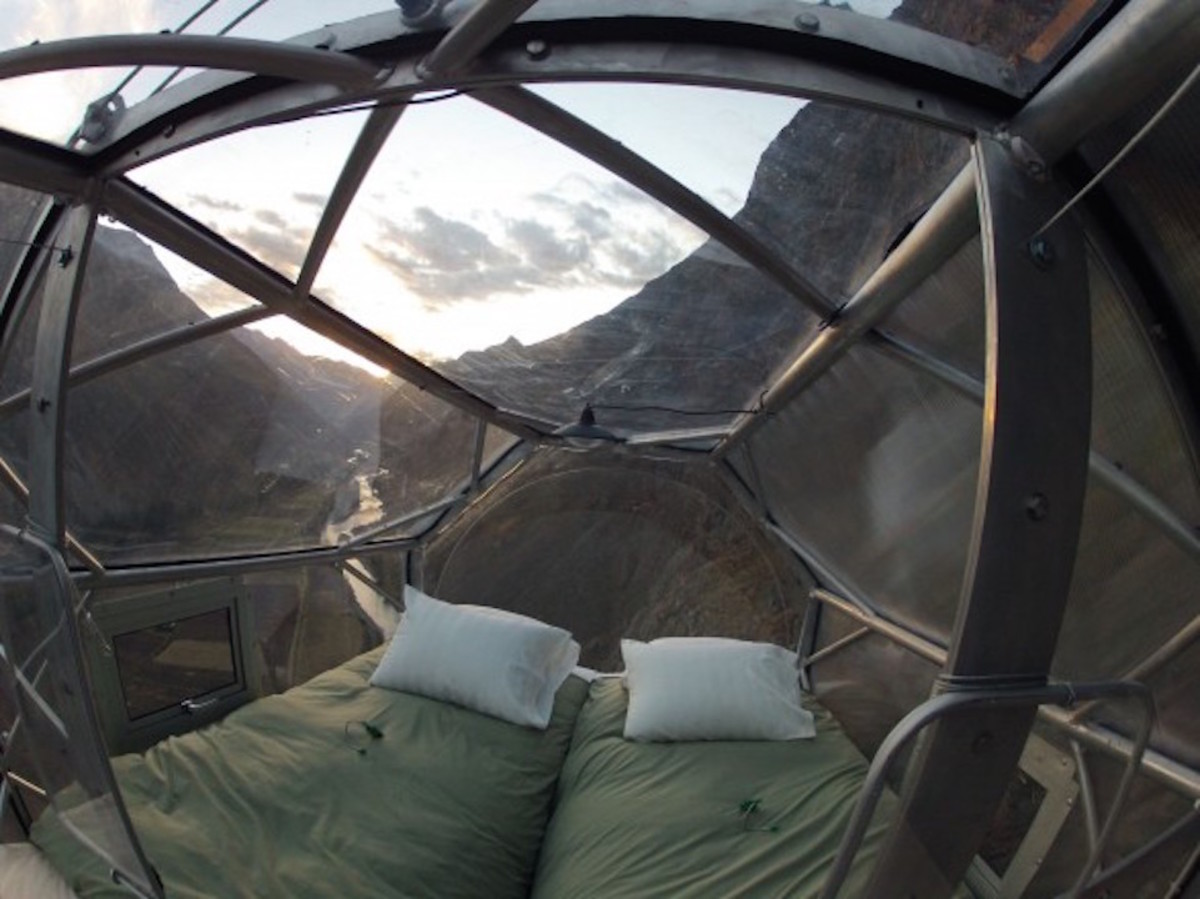 Hand crafted out of aerospace aluminum and weather resistant polycarbonate, and measuring 24 feet in length and 8 feet in height and width, each suite is composed of six windows and four ventilation ducts, offering guests an eagles nest 300 degree view.
Each suite comes complete with four beds, a dinning area and has a private bathroom separated from the bedroom by an insulated wall — inside is a dry ecological toilet and sink.
The internal lighting system consists of four interior lamps and a reading light all powered by solar panels.
The cost: One night's stay at Skylodge will run you just under $300 dollars.

There is never a bad time of year to visit Switzerland, and Whitepod is an ideal place for visiting travelers to post up for the night.
Located in the village of Les Cerniers, Whitepod offers a series of 15 igloo-like pods that are nestled into the slopes of the Swiss Alps.
The geodesic dome design was mindfully implemented for two specific reasons: energy efficiency and their low impact on nature. The pods offer the comfort of a traditional hotel but with a cool factor that can't be missed.
Built on their own supportive platform, each dome is furnished in traditional Alpine furnishings, equipped with fully fitted bathrooms (connected to the water system), and features its own wood-burning stove.
To help blend the pods into the landscape, each geodesic structure is colored to stay in harmony with the season: green in the summer, white in the winter.
Because motorized transport is limited, you can expect peace and quiet and to do a lot of walking.
Summer booking months run from May 22 until Sunday Oct. 18.
The Cost: A night spent in the smallest pod, Cosy Pod, will run you about $275.
More from GrindTV
Take the slow boat and travel by ferry
Skateboarding grandpa turns out to be local pro
Kelly Slater's clothing brand, Outerknown, to launch this month
For access to exclusive gear videos, celebrity interviews, and more, subscribe on YouTube!