Brazilians speak of Salvador with reverie. The nation's first capital was the settling point of the country, in the 1500s, on the shores of what is now Bahia. Famous for its sprawling beaches, Bahia is itself a state of mind—one of unhurried relaxation. And while the Baianos of Salvador share that peaceful sentiment, they're also infused with the city's vibrant, diverse, and revelrous history. That's because Salvador's not just the birthplace of Brazil itself.
Much of samba music, the very sound of Brazil, originated here—just don't repeat that to anyone in Rio de Janeiro. Similar is Salvador's influence over Carnival, which began as a Catholic feast but evolved into elaborate festivals, dances, street parades, and costumed contests. Capoeira's origins are in Salvador, too. And most of these things that give Salvador its rich identity with so many contributions to Brazilian society were created in quiet, often in fear. That's because Salvador, a major colonial hub for Europeans (and namely the Portuguese) was densely populated with Central and West African slaves.
This Afro-Brazilian population waited centuries to bring its culture out into the light—but generations of change meant that some customs evolved into something new. Most remarkable is that an entire religious belief system was born of this ongoing suppression. Candomblé, now with nearly 200,000 members, is a hybrid of Catholicism and Voodoo (one religion they were forced to practice, and the other they had to practice quietly and illegally). The blending of these two religions gradually yielded to Candomblé, sometime in the late 1800s. Candomblé is polytheistic and far too complex to boil down—oftentimes, its stories sound like Greek mythology, but the deities have better morals than the Greeks gods. After all, Candomblé is anchored in the singular pursuit of morality as opposed to the duality of "being good or being bad," and many of its traditions have become visual snapshots of Salvador itself: There are the colorful "wish ribbons" tied outside church fences, each hue representing a different Candomblé deity; then there are the poofy white lace dresses, called Baianas de Acarajé, worn by Candomblé women and seen en masse during Candomblé worship.
But that's an elementary overview of a very layered, colorful religion, as well as a storied city and population. Instead, pull back and consider how 500 years of evolution has changed this place: In a country whose dark history mirrors our own, Salvador is a beacon. Its black and mixed-race population is 80% of its whole, and the colonial-era streets are theirs now. Salvador is not just the birthplace of Brazil, nor is it just the heart of Afro-Brazilian culture. With its layers, its resilience, and its Baiano state of mind, Salvador is the spine and spirit of the world's most buoyant, radiant nation.
How to Get There
LATAM has you covered, with direct flights from Miami every Friday and returning direct every Thursday. (OK, so that's more than a 4-day long weekend. But you can always escape to some remote Bahian beaches for the extra days, if you insist.) However, even if you don't fly direct on either of those days, you can stop through Fortaleza or São Paulo for little added cost—and just a few added hours. Various other LATAM routes from the US will connect you through São Paulo as well; you can also get direct LATAM flights from within Brazil through SP, Rio de Janeiro, and Brasilia.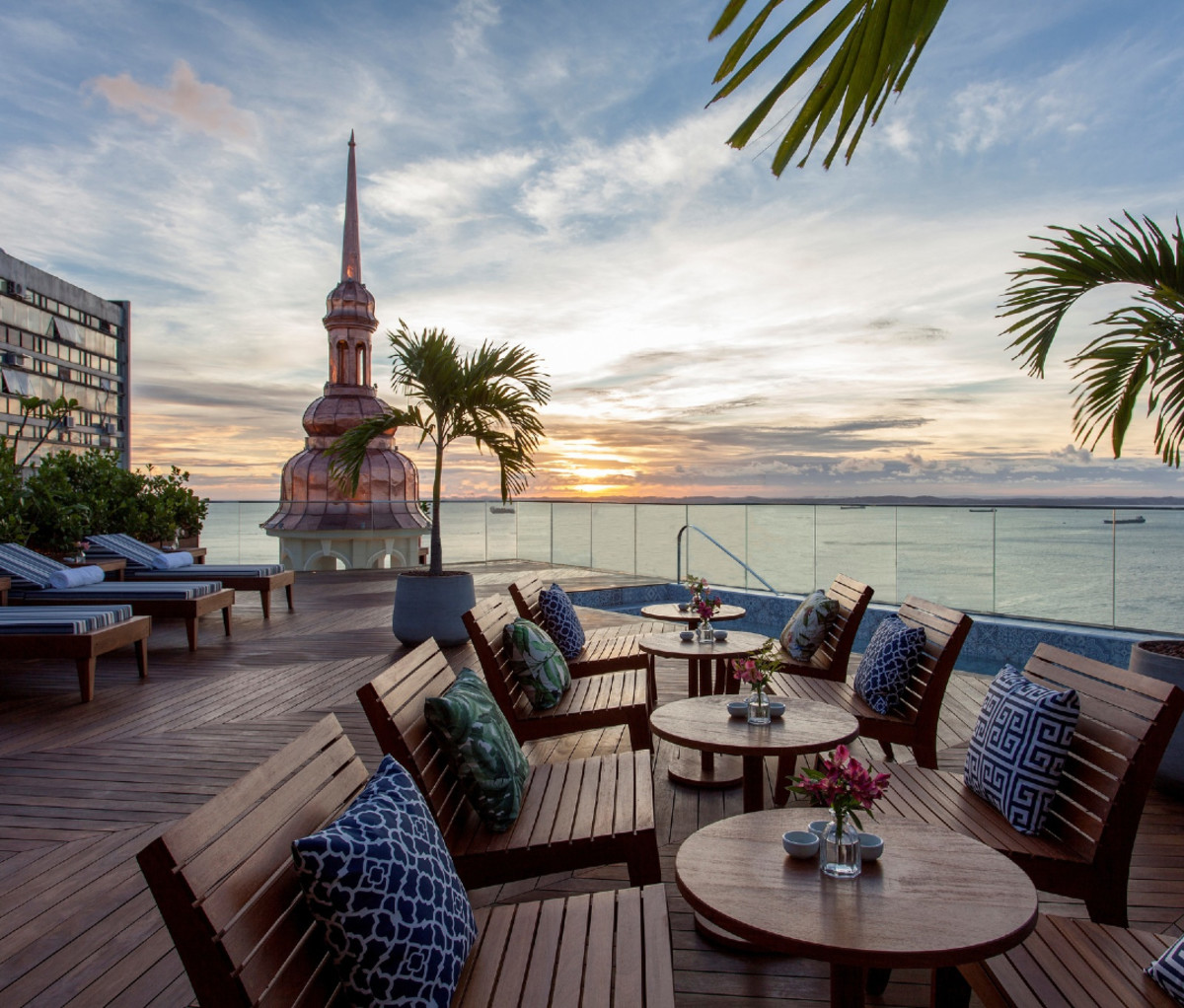 Where to Stay
Casa do Amarelindo: Casa do Amarelindo has the best location in town, smack in the center of Pelourinho's pedestrian thoroughfare. It's a small boutique property, with a bed-and-breakfast vibe—you'll probably even meet the owners in the lobby or onsite restaurant, since they also live on the property. You can escape to the quiet rooftop pool or watch passersby with a nightcap in hand. If you want a comfy, 4-star experience that you could never find from a home rental, then the Casa do Amarelindo is your pick. Call ahead too, and see if you can't snag one of the rooms with a water view. (Its name, by the way, translates confusedly… Beautiful Yellow House, or House of the Beautiful Sea… there are multiple ways it can be interpreted, and thus why this name was picked.)
Fera Palace: Fera Palace bottled up the essence of Salvador, then splashed it over the walls. In an iconic landmark of a building—shaped like and inspired by New York's Flatiron building—Fera Palace combines Art Deco detail with soft water tones and mesmerizing Salvador portraiture (by local photographer Akira Cravo). The boutique hotel has the best rooftop view in town and puts you footsteps away from the city's top attractions. You'll start your day with breakfast at their ground-floor restaurant, Lina, and can end it with cocktails on the roof, all amongst the other young, hip travelers who give Fera Palace its pulsating and charming energy.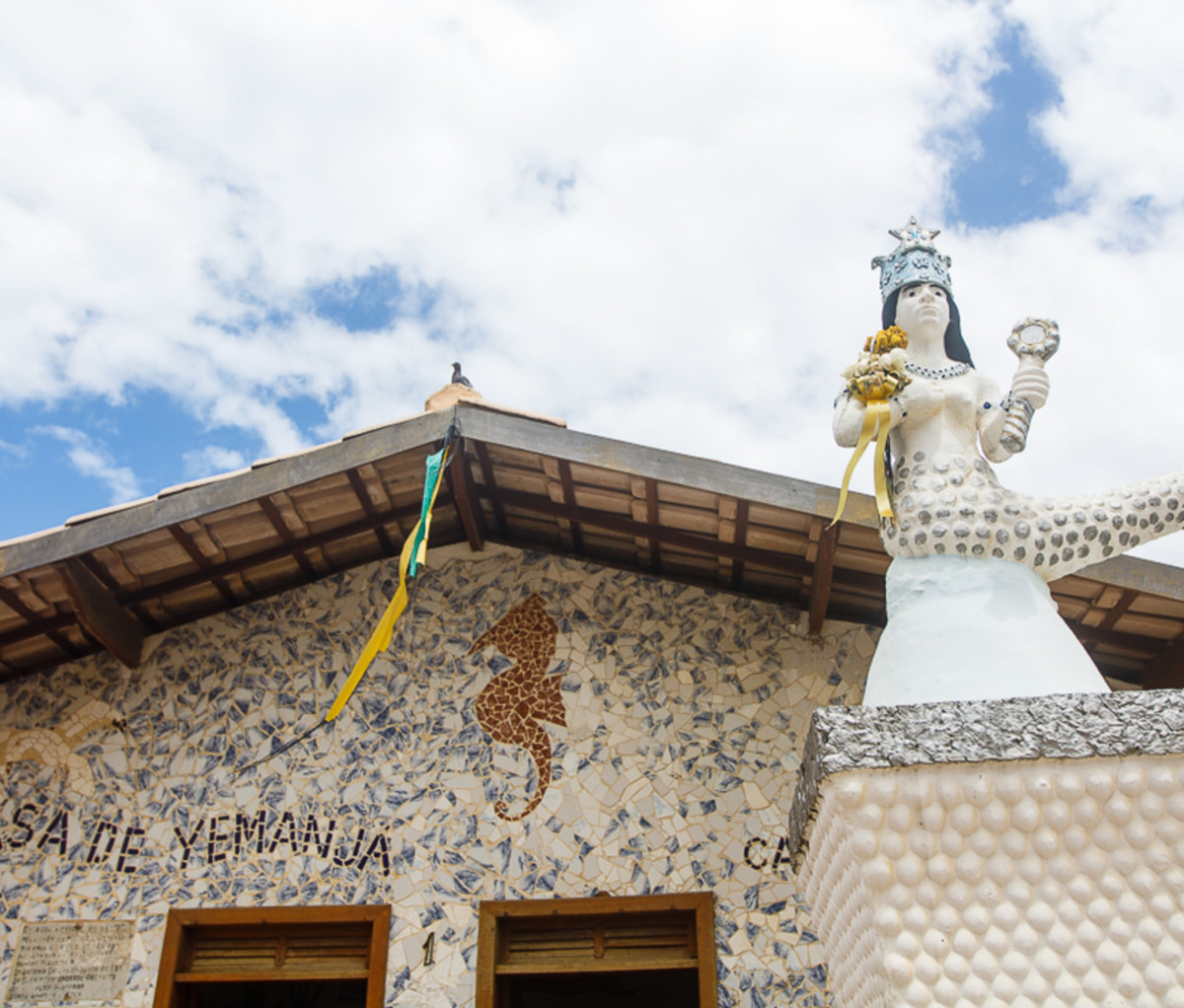 What to Do
Farol da Barra: This fort is older than the city of Salvador itself, and houses the famous Barra Lighthouse. Its location is strategic too, jetting out from the southwest corner of the city to guard entry to Salvador's bay, The Bay of All Saints. Onsite is also the Nautical Museum of Bahia, which showcases seaborne relics from the past 300 years. It's especially nice near sunset, after everyone is off work and gathers in the lawn near the lighthouse to meet their friends. You can meander up Avenida Sete de Setembro to the nearby beaches, as well as smaller forts that line the coast.
Museums Galore: Salvador is teeming with incredible museums, many of which encompass local life and culture over the past 500 years. Don't limit yourself to this list, but certainly make a dent in it: There's the mansion that is Carlos Costa Pinto Museum which exhibits art, furnishings, jewelry, and more; the Bahia Geological Museum exhibits over 10,000 rocks, minerals, and fossils; the sugar mill-converted Museum of Modern Art of Bahia with a sculpture garden, onsite restaurant, and coastal walking path; the House of Carnaval of Bahia colors in the lines about the state's influence over Brazil's favorite celebration, as well as how Salvador celebrates the occasion today; and the Pierre Verger Space at the Bahia Photography Museum (located at Santa Maria Fort) tells thousands of local stories through powerful imagery.
Casa do Rio Vermelho and Casa di Vina: These two "museums" deserve special attention, for their preservation of the homes of beloved artists: Casa do Rio Vermelho was the home of writers Jorge Amado and Zélia Gattai, and now showcases their book collections, letters, clothing, artwork, and more. Casa di Vina in seaside Itapuã was home to beloved Brazilian poet Vinicius de Moraes (best known abroad for his song "Girl from Ipanema"), and his then-wife, actress Gessy Gesse. The home is an ode to their love story, and has been converted to a hotel as well—you can even stay in their bedroom. But in the very least, pin Casa da Vina for its delicious Baiana-Mediterranean restaurant.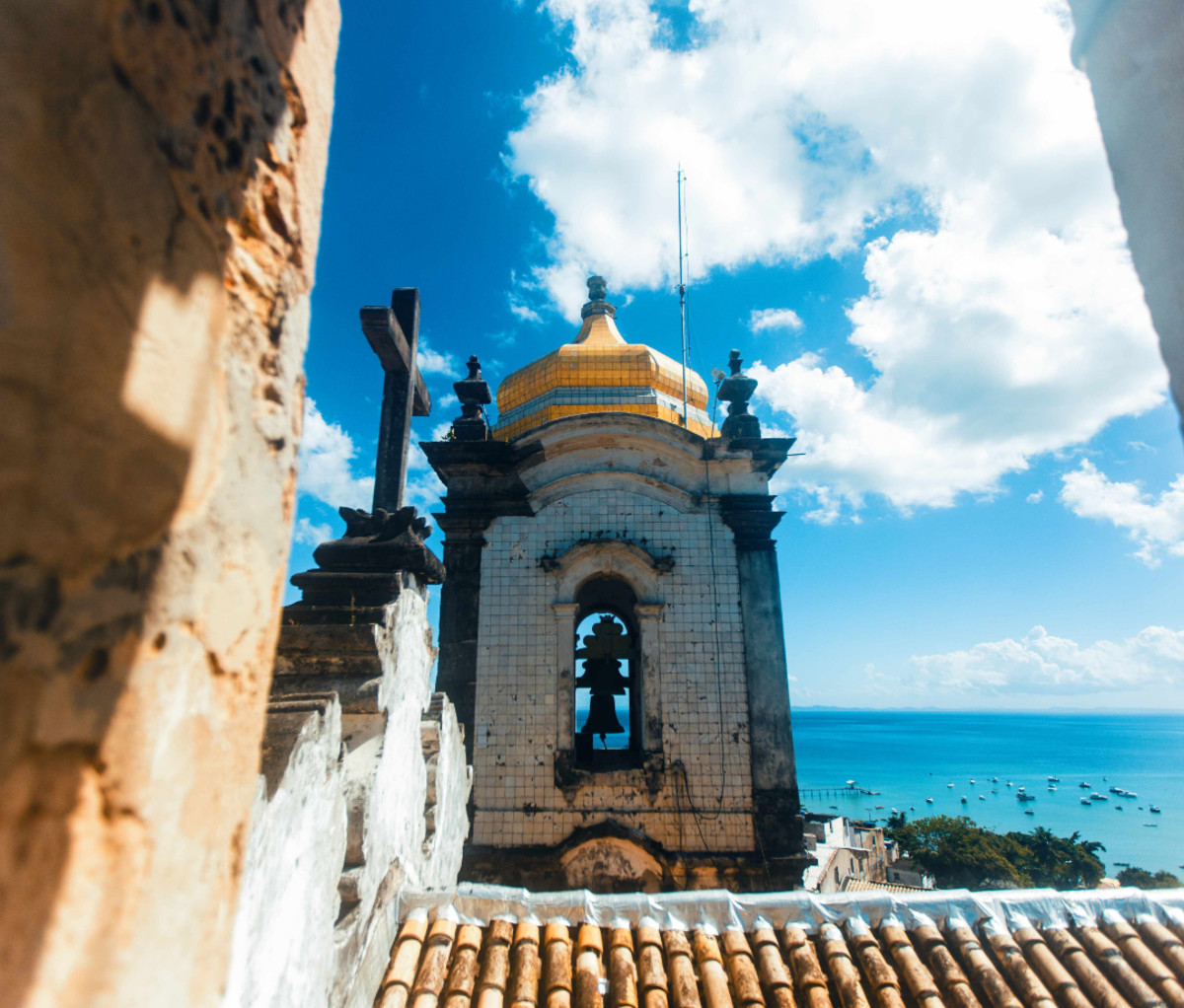 Igreja Nosso Senhor do Bonfim: Humble on the outside, this stunning 18th-century cathedral is one of Brazil's most famous. Much of Candomblé's history can be traced to this Catholic church (and others); the slaves who were forced to attend would merge Catholic and Voodoo traditions as they developed the new religion. Now, Candomblé and Catholicism exist side by side in Salvador, and this church embraces both. While many churches in Bahia showcase the colorful tying of "wish-ribbons" to their gates, this is the site for that—be sure to make your own wish as you tie a specific color to the gate. (Each color represents a different Candomblé god and virtue.) If you come to Salvador during any of the Candomblé festivals (like Bonfim in January, wherein the Baiana women process in their white dresses to this church and symbolically wash the church steps, as their ancestors were once forced to do), then you might get a closer look at their traditions. Unfortunately for curious tourists, many of Candomblé's own centers of practices, the terreiros, are not open to the public.
Parque das Dunas (Dunes Park): Brazil's largest urban dune park (at 2.5 square miles) is also responsible for preserving the city's "restinga" ecosystem (a subtropical forest biome of shrubs and medium trees, due to nutrient-dry soil). You can tour the park and its trails to learn about its preservation efforts, discover its unique flora and fauna, and climb into their watchtowers for sweeping views of the rolling white hills.
Barraca do Loro Stella Maris Beach Club: Many of Salvador's public beaches are quaint and overpouring with people. As relaxing as they are, it's also nice to escape to sleepy Itapuã to this beach house. Here you can enjoy more sprawling, expansive coasts with a cold brew in hand.
São Francisco Church and Convent: A spectacular gilded cathedral and equally ornate convent—with impressive Azulejo tile detailing at center.
City Beaches: Join the locals for a dip, a paddleboard, or a sunset squat. Among your many options, consider first these praias (that means "beaches"): Praia Porto da Barra, Praia de Piatã, and Praia Boa Viagem.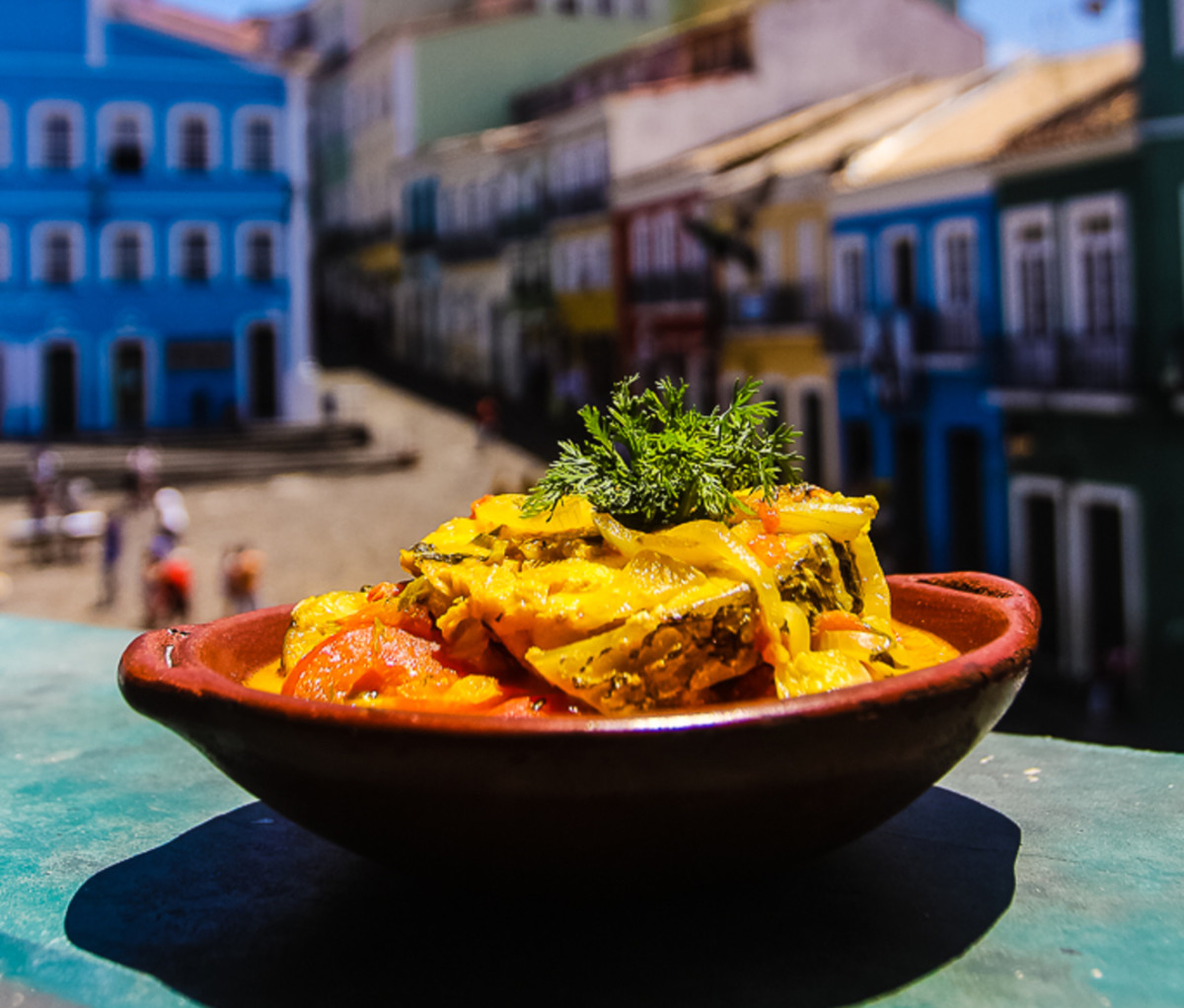 Where to Eat and Drink
Mistura Contorno: Chef Andréa Ribeiro marries Brazilian and Mediterranean flavors at one of Salvador's finest restaurants. Enjoy sweeping views of the Atlantic while you dine on scampi, caviar, or rosso beetroot fettuccine. (The other Mistura location, in the northeastern Itapuã neighborhood, pampers guests all the same.)
Casa de Tereza: Tereza Paim is Salvador's beloved chef. Entering her restaurant feels like you're coming home, and the award-winning food will drive the feeling, well… home. (We're talking many, many awards for the restaurant and for Paim herself.) She's famous for her elevation of Bahian cuisine, and for having traveled these recipes to various corners of the globe. The restaurant is peppered with painted furniture, local trinkets, and a Yemanjá art gallery (that is, imagery of the goddess of the ocean, one of seven "Orixás" in Candomblé culture.)
Bistrô Mirante do Forte São Diogo: Cocktails, beers, and seaside snacks with a fortress-high overlook of the Atlantic. The perfect place to relax as the sun sets, before you head to dinner.
Cuco Bistro: Come for the Mediterranean-Bahian fusion, and stay for the cachaça—or do a formal tasting from their prestigious collection. (A bottle makes a terrific souvenir or gift…)
Camafeu de Oxóssi: This belongs just as much in the "Things to Do" section for its checklist of steps en route to your meal: Ride the famous Lacerda Elevator down the cliff to the bustling Mercado Modelo. Atop that market is this equally dynamic, all-flavors-of-Bahia eatery. Best recommended for lunch—on a nice day, try to get a seat on the patio to enjoy the bayside views.
For access to exclusive gear videos, celebrity interviews, and more, subscribe on YouTube!