1. Stay where the matadors do or find a place of your own.
The ME Madrid Reina Victoria hotel in Plaza Santa Ana, where the bar feels like a modern spin on a private men's club, is where bullfighters like to bunk. There are also more than 5,000 Airbnb listings in the city — a nicely outfitted two-bedroom loft in the heart of town costs less than $100 a night.
2. Feast on Spain's Unique Mix of Old and New Cuisines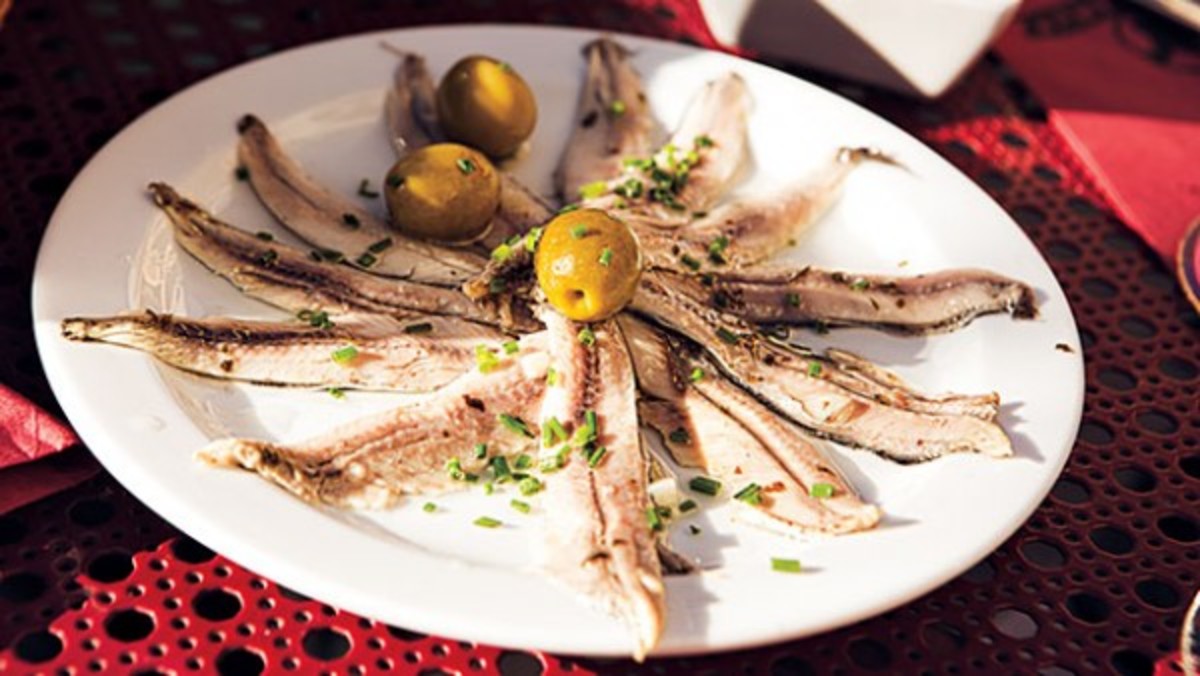 (Sardines are a mainstay of Madrid's small plate food culture.)
Madrid likes its food at the extremes of traditional and radical. A couple of good options for more modern fare are StreetXO, which does molecular gastronomy in a diner setting on the ninth floor of a department store, and La Gabinoteca, where the interior feels like an M.C. Escher sketch and one of the most popular dishes is a Spanish-style hamburger served in a school lunch bag. Of course, more traditional taperias are everywhere, especially in Las Huertas, where the best among them are on Calle de Jesús, and La Latina, where Cava Baja is the main small-plate thoroughfare.
5. Buy Something to Take Home
The neighborhood of Chueca is full of well-appointed men's clothing stores. For food souvenirs, the central markets of San Miguel and Antón Martín are nicely refurbished spots, and the small boutique of La Conservera is the best place to grab any kind of canned seafood.
4. Get Outside
The city is rimmed with epic green spaces on all sides. Retiro Park, near the Prado, is a pristine maze of ponds and statues. Parque del Oeste is home to an Egyptian temple that was donated to the city in 1968. A highway that ran alongside the Manzanares River on the western edge of town was moved underground to make way for a six-mile-long stretch of green, the Parque Madrid Río, now a favorite spot of cyclists. Bike Spain offers high-end rentals and guided tours throughout the city, as well as to a number of surrounding towns.