Over the course of the last decade, I've seen surf contests from just about every corner of the globe. From bobbing in the channel at Teahupoo in Tahiti to elbowing wanna-be gangsters out of the way for a spot on California's Huntington Beach Pier. I've been there, done that.
Despite this, I still get a thrill seeing Kelly Slater get spit out of a giant Pipeline barrel, and, moments later, he gives me a high-five as he walks up the beach to return his jersey. But not all venues are created equal!
Here are my five favorite spots to watch a pro surf contest live.
Pipeline, Hawaii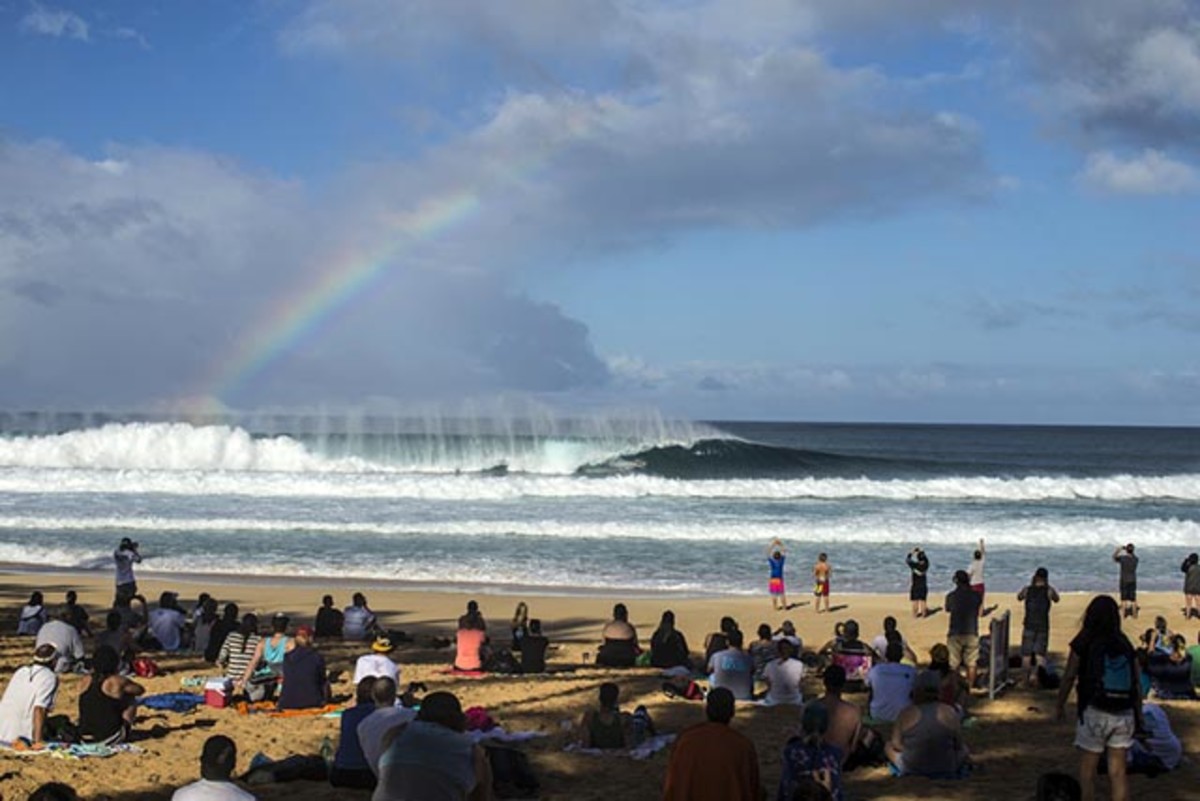 With the famed
Banzai Pipeline
 on Oahu's North Shore breaking mere yards from the beach, the action at the
Billabong Pipeline Masters
is always right there in front of you.
And, if you're lucky enough to get into one of the myriad of team houses that line the beach, you can watch the action unfold in person, then turn your gaze to the replay online. The houses are usually catered on contest day, too. Just remember to take your slippers off at the door.
Teahupoo, Tahiti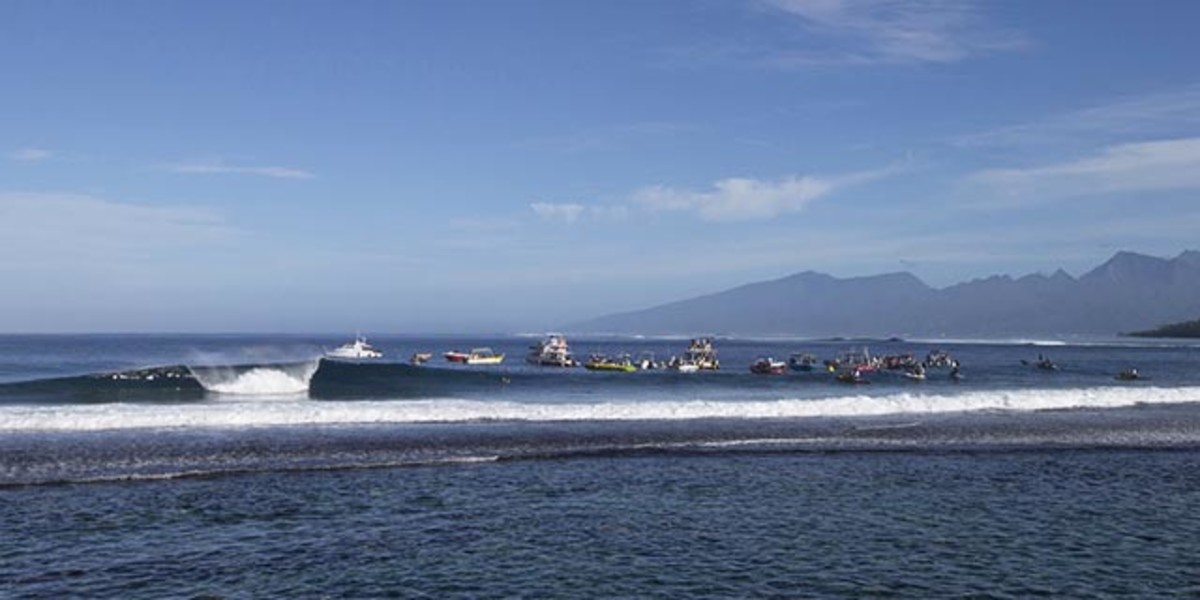 Of all the stops on the World Championship Tour, the Billabong Pro Tahiti, which is held at the infamous Teahupoo surf spot, is the least publicly-viewed event. The contest is held on a barrier reef about a half mile off the beach, and there are no concession stands, vendor booths or bleachers.
That said, armed with nothing but a pair of trunks, you can get front row seats to what's generally known as "the heaviest wave in the world." The action is so close that the surfers can touch you as they come flying out of the barrel.
The Tahitian fans are awesome, too. Never ones to shy away from a good time, the channel at Teahupoo during the contest is one big party with the Hinano beer flowing freely and bikini tops optional.
Snapper Rocks, Australia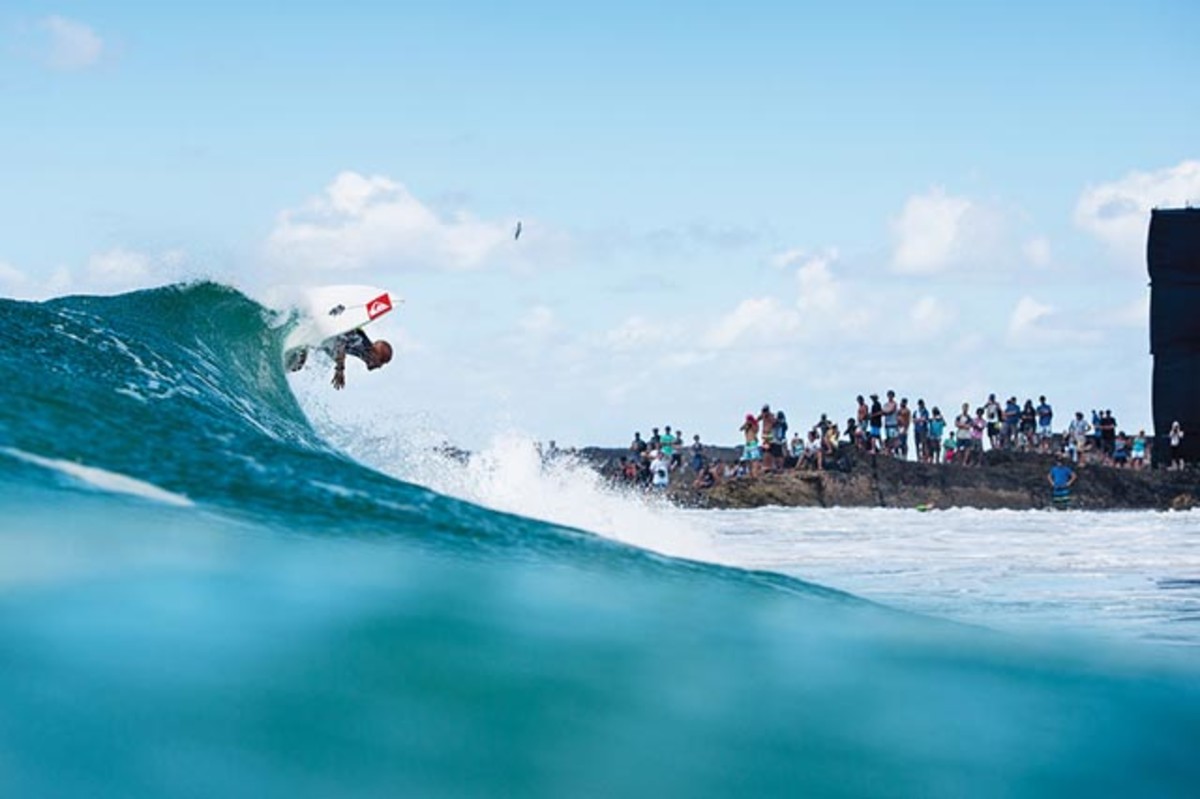 There's nothing better than sipping a cold one inside the Rainbow Bay Surf Club while the world's best battle it out at Snapper Rocks.
While rubbing elbows with the likes of Wayne "Rabbit" Bartholomew and other Australian surf royalty, you'll also be escaping the brutal Australian sun.
But don't linger in the pub for too long — there's more eye candy on the beach than all stops combined. Plus, you'll have a chance to buy Mick Fanning a beer.
Huntington Beach Pier, California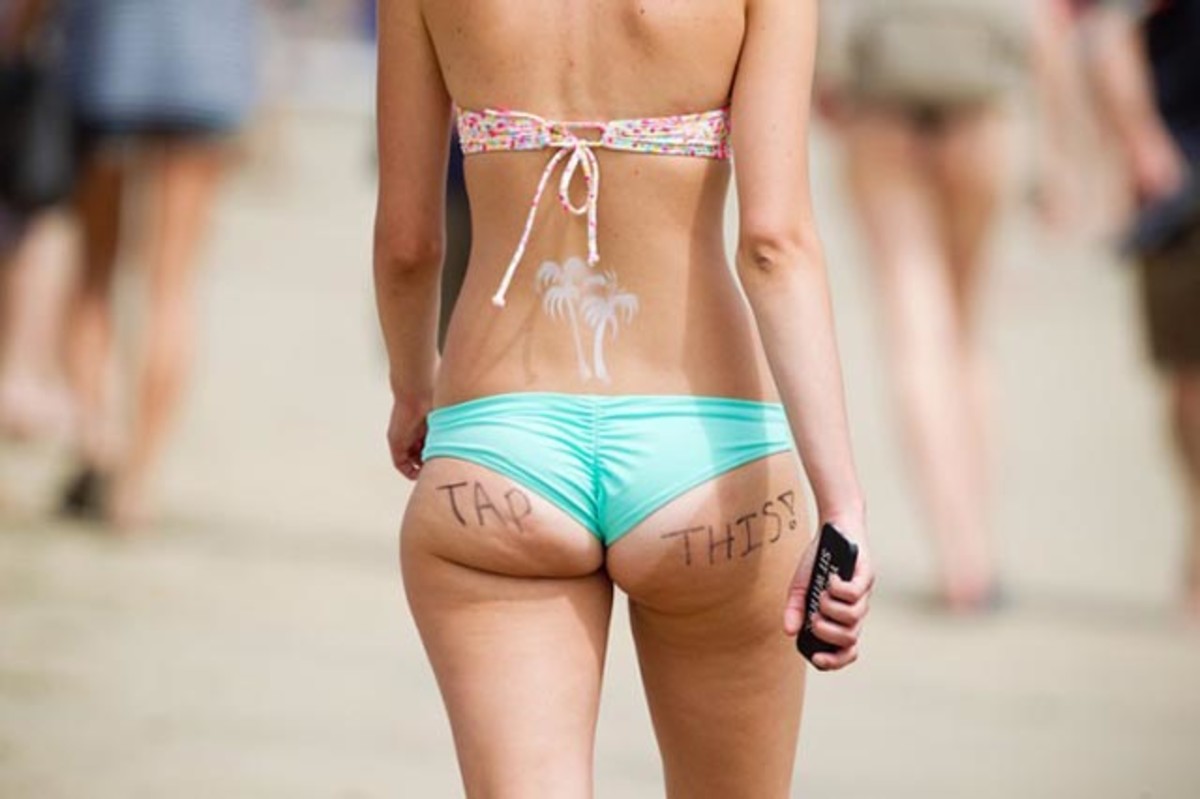 With the venues already listed, Huntington Beach seems like a ludicrous choice, right? Hear me out.
Like you, I can't stand the dust, crowds, tattoos, free schwag and, well, I could go on with all that you see at Huntington's annual U.S. Open of Surfing.
But all of that crap is what makes HB the self-proclaimed "Surf City U.S.A." Sure, the teenager with "tap this" written on her butt is cringe-worthy (we'd never let our own daughters attend the event), but when you have 100,000 people on the beach and another 1,000 or so on the pier going absolutely bonkers, it's time to whip out the sharpie and write "free hugs" on your beer gut.
My couch
Popcorn? Check. Ice cold brews? Check. Wife gone shopping for the day? Check! Armed with a laptop streaming some serious shredding from "somewhere you'd rather be" and Sunday football on the big screen (face it, football is much more action-packed), that little slice of paradise known as my couch is one of the greatest spots in the world to watch a surf contest.
HD, instant replays, commentary (which can always be muted) and nobody yelling at me for dragging sand into the house, make for one hell of a viewing experience.
Similar stories on GrindTV
Here's why breathable insulation matters in cold weather
Here are 10 helpful tips for beginner standup paddlers
A handy guide to taking your kids camping for the first time
For access to exclusive gear videos, celebrity interviews, and more, subscribe on YouTube!