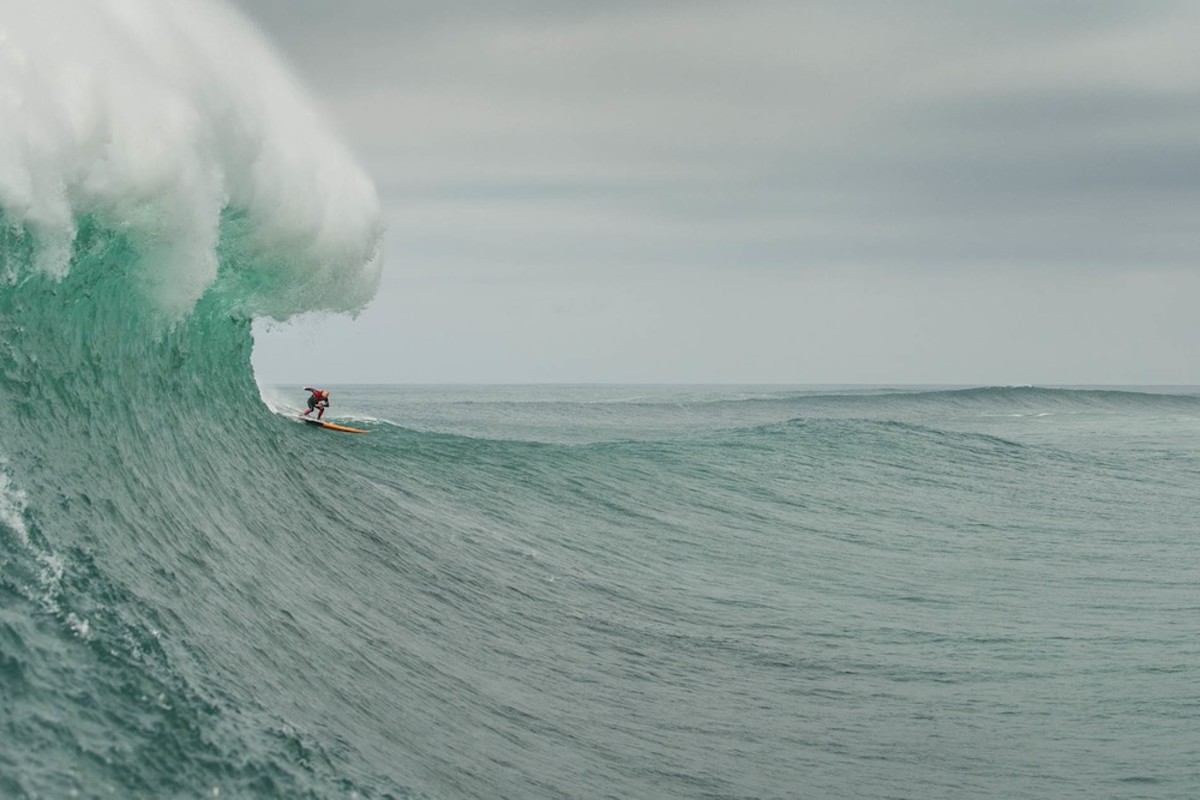 Ranked lists always rile egos and opinions. That being said, we at GrindTV decided to write our picks for the five most influential big-wave surfers of all time, from present day way back to the 1950s. They are in no particular order. Let the hate mail begin …
Shane Dorian
Since quitting the professional World Tour a decade ago, Shane Dorian has seen no one come close to him in the big-wave arena. In that time he has caught the largest ever wave at Waimea, the best wave of all time at Jaws, the biggest paddle-in wave at Nazare in Portugal, and dominated historic sessions at Mavericks, Todos Santos, Teahupoo, and Cortez Bank. The recent move to paddle-in surfing massive waves has only distanced him from the pack, and he is in no way slowing down. "I don't have any set plans for how long I can do it, or to chase the world record for the biggest wave," he told GrindTV recently. "I don't have any desire for any titles or awards. I just know I want to surf big waves." Right now, no one is doing it better.
<iframe width="612″ height="412″ src="//www.youtube.com/embed/T8HCF2cef74″ frameborder="0″ allowfullscreen></iframe>
Laird Hamilton
Turning 50 this year means that Laird Hamilton's tenure as the world's premier big-wave rider has been over for a while (a mantle he has passed to Dorian), but that doesn't diminish his role in pushing big-wave surfing to a whole new realm. It was in August of 2000 that he reached his zenith, riding a wave at Teahupoo that was dubbed the "Millennium Wave" and that ushered in a new era in what was possible at shallow big-wave spots. At the time, Surfer magazine called it, "The heaviest wave ever ridden." Before that he was credited with the invention of tow surfing, the technique that opened up a whole new way of approaching huge surf, especially at places like Jaws on Maui. His mainstream appeal—starring in American Express ads and Hollywood movies—meant no one did more to make big-wave surfing both credible and cool.
Greg Noll
Greg Noll, known as the "Da Bull," was one of surfing's big-wave pioneers who carved a reputation in the late 1950s and early 1960s for riding the biggest waves on offer on the North Shore of Oahu. The Californian, who moved to Hawaii after high school, was part of a small crew who was credited with surfing Waimea Bay for the first time, in 1957, and his efforts at other big-wave spots at Pipeline and Makaha had an enduring influence on big-wave surf culture. It is one of surfing's great legends that one wave Noll caught in 1967 at Makaha may have been the biggest wave of all time, although sadly no one was on hand to document it.
Pat Curren
Curren is the yin to Greg Noll's big-wave yang, as he was as modest and silent as Noll was brash and assertive. Yet in many ways Curren's legacy (apart from being the father of three-time world champion Tom Curren) is perhaps stronger because, in addition to being recognized by his peers as the best big-wave rider of the 1950s and 1960s and one of the first to surf Waimea, he also was a revolutionary in the making of surfboards that allowed bigger waves to be ridden. "The big-wave surfboards I make for Shane Dorian at Jaws now can be traced right back to Pat Curren," Hawaiian shaper John Carper told GrindTV. "They are the same bottom shape. It was Curren who made big-wave surfing possible."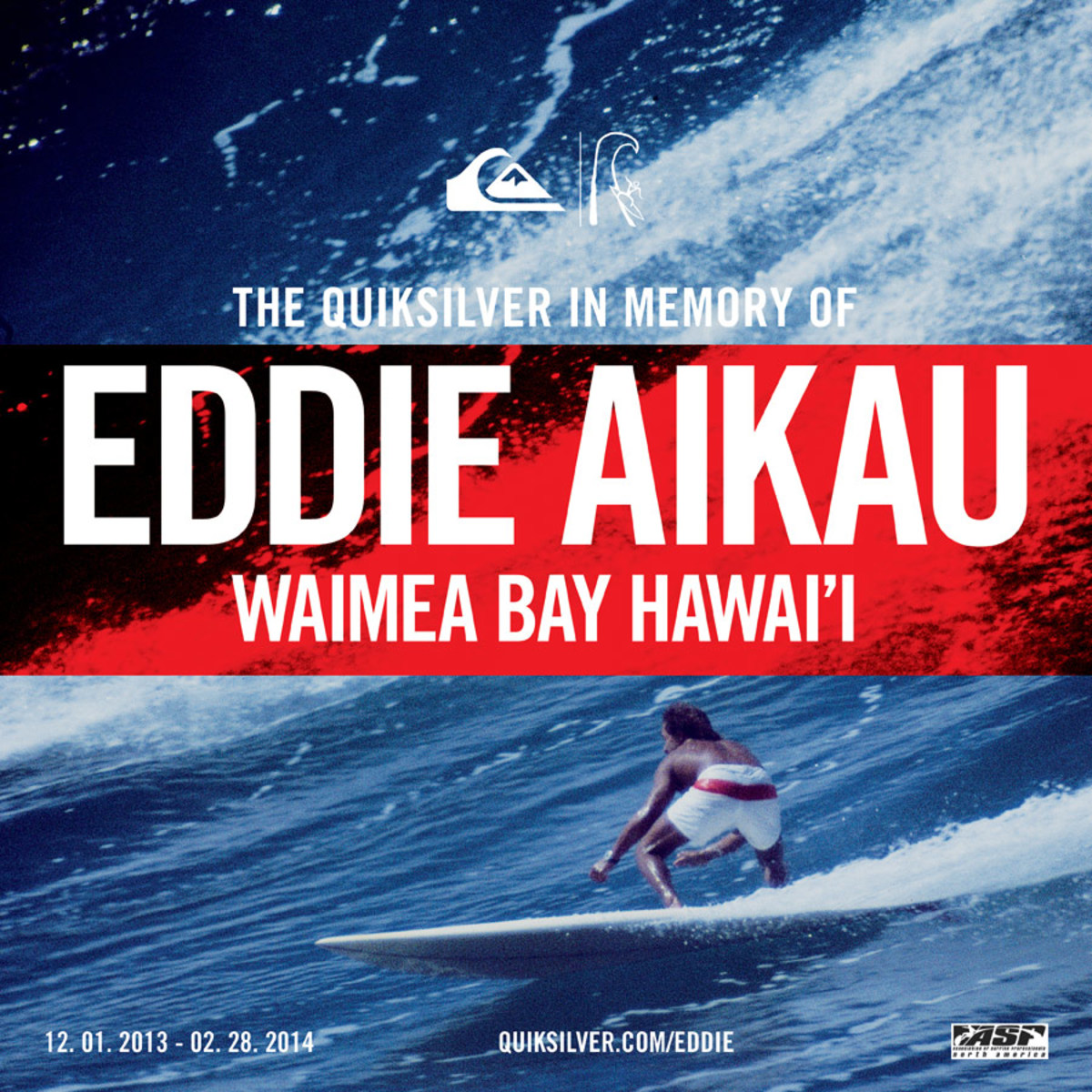 Eddie Aikau
Native Hawaiian Eddie Aikau owes his place in the big-wave pantheon to both his surfing and his lifesaving efforts at Waimea Bay throughout the 1970s. At the time, Waimea had the largest waves of any break on earth and no one charged harder than Eddie. In 1968, he became the first lifeguard hired by the city and county of Honolulu to work on the North Shore and is credited with saving countless lives. He died in 1978, after attempting to swim for help after a voyaging canoe had capsized mid-way through a journey recreating an ancient Polynesian migration route. His legacy lives on through the annual Quiksilver Big Wave Invitational in memory Eddie Aikau, a surfing competition that is only held once the waves at Waimea Bay reach 40 feet in height.
More from GrindTV
5 of surfing's deadliest surf spots
5 reasons skateboarding might just save the world
Surfers brave gale-force winds and sub-zero temps in the Arctic Ocean
For access to exclusive gear videos, celebrity interviews, and more, subscribe on YouTube!