Writer and historian Wallace Stegner famously called America's national parks "the best idea we ever had." It's hard to argue with that sentiment when you consider just how breathtakingly beautiful so many of those outdoor destinations truly are.
But if the parks are America's best idea, the award for second best goes to whomever came up with idea to build lodges inside those places.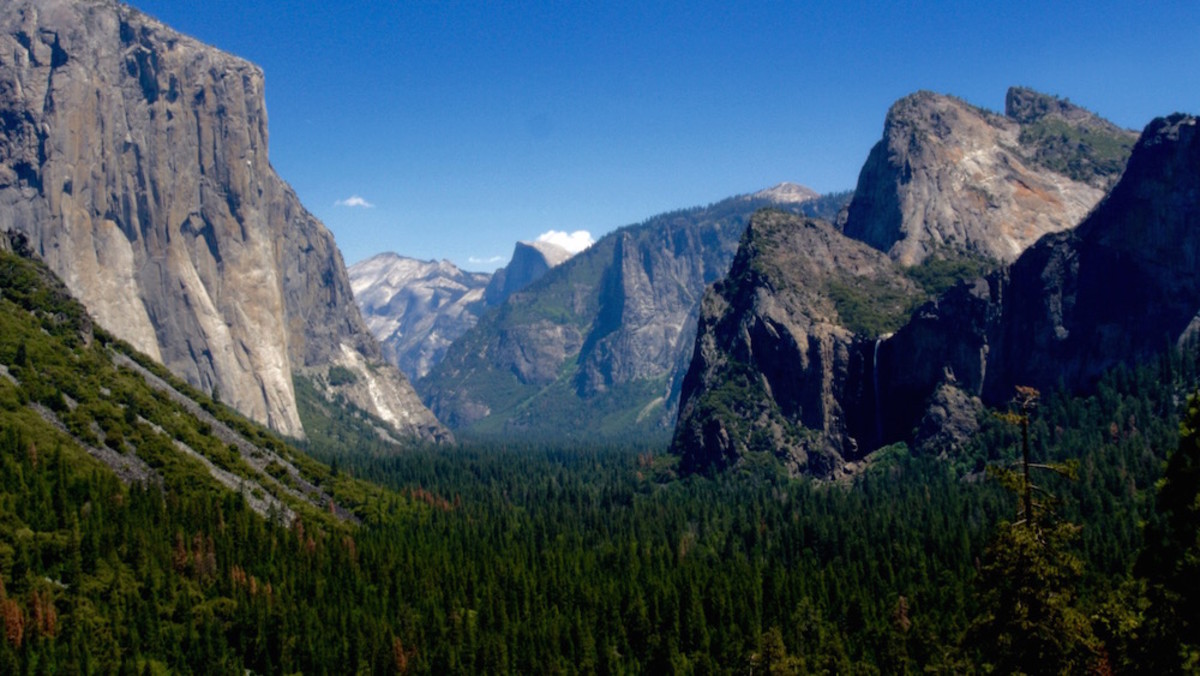 National park lodges can range from rustic to luxurious, with a host of possibilities in between.
Some hold certain historic value, while others are thoroughly modern in design. But they all have one thing in common: They allow travelers to stay within the boundaries of the park they are visiting and remain completely immersed in the extraordinary landscapes that are found there. That alone makes them very special.
If your plans for the summer include visiting a national park or two, here are six amazing lodges that you should add to your bucket list.
They are all special for different reasons, and each is well worth visiting.
Old Faithful Inn, Yellowstone National Park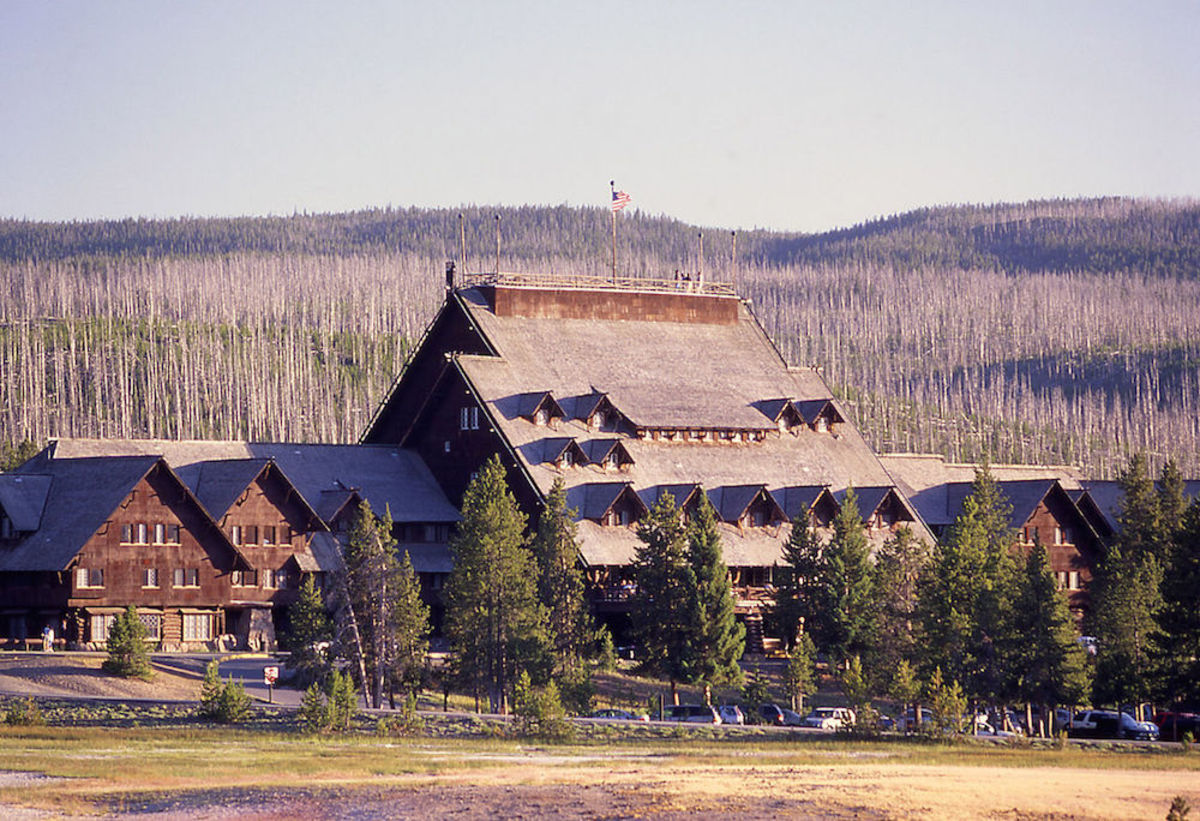 Yellowstone
's famous
Old Faithful Inn
sits just a short walk from the legendary geyser from which it gets its name.
Built back in 1904 using logs and stones that were sourced locally, the inn features more than 320 rooms, an onsite restaurant and lounge, a gift shop and more.
It also holds the distinction of being the largest log structure found anywhere in the world, which only serves to enhance its rustic charm.
Guests are often left in awe of the hotel's sprawling lobby, which features a vaulted ceiling that climbs to a height of 77 feet, while four stories of balconies tower overhead.
The massive stone fireplace that occupies a large section of the room is also often a source of amazement, with visitors cozying up to it on cooler evenings. The inn remains open from early May through mid-October, at which time it closes for the season and is replaced with the nearby Old Faithful Snow Lodge for the winter months.
Crater Lake Lodge, Crater Lake National Park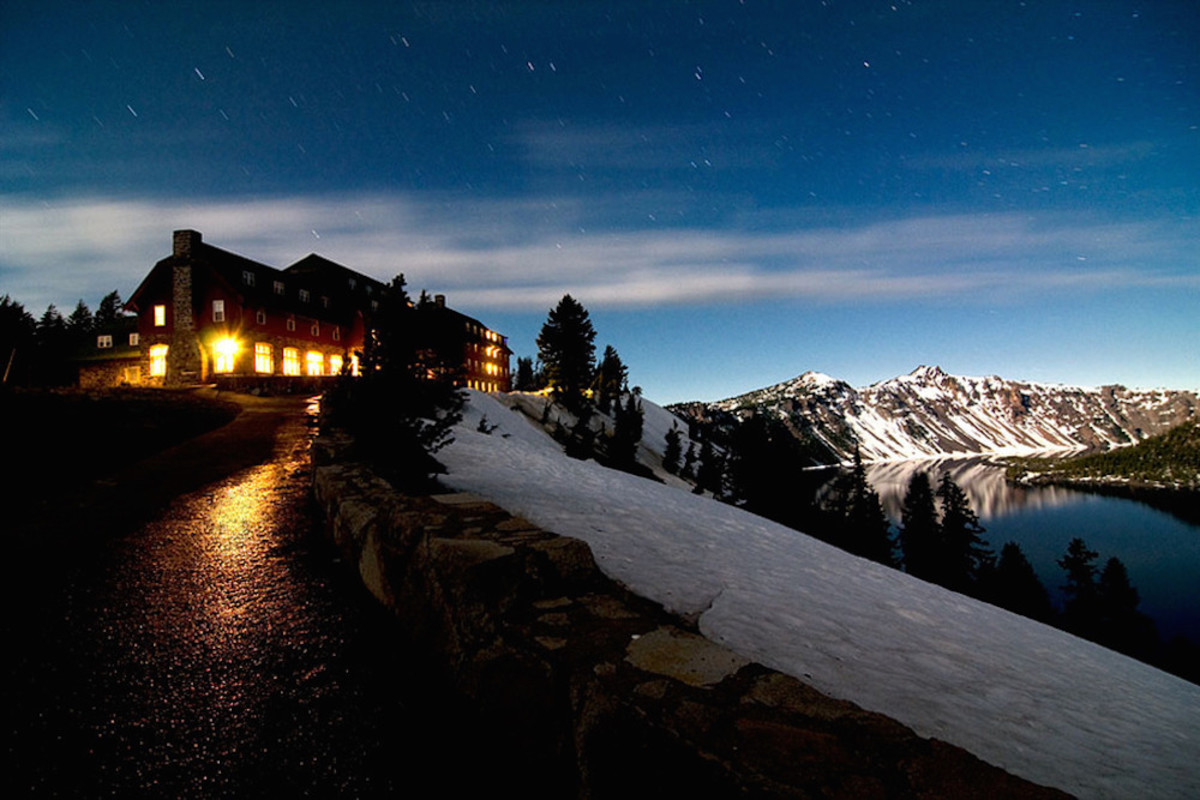 If you're looking for historic accommodations with an outstanding view, it is almost impossible to beat Oregon's
Crater Lake Lodge
.
Perched on the edge of the Crater Lake caldera, the hotel treats its guests to amazing views of the stunningly clear, deep-blue water it's so famous for.
The lodge has 71 guest rooms in total, and amenities are at a premium. None of the rooms has a phone or TV, although most visitors find themselves mesmerized by the view of the lake anyway.
At a depth of more than 2,100 feet, it is the deepest body of water in the U.S. and can be explored on boat tours throughout the summer months. Due to seasonal weather conditions, the lodge is open only from May through mid-October, and since it was built back in 1915, it celebrated its 100th anniversary last year.
Tenaya Lodge, Yosemite National Park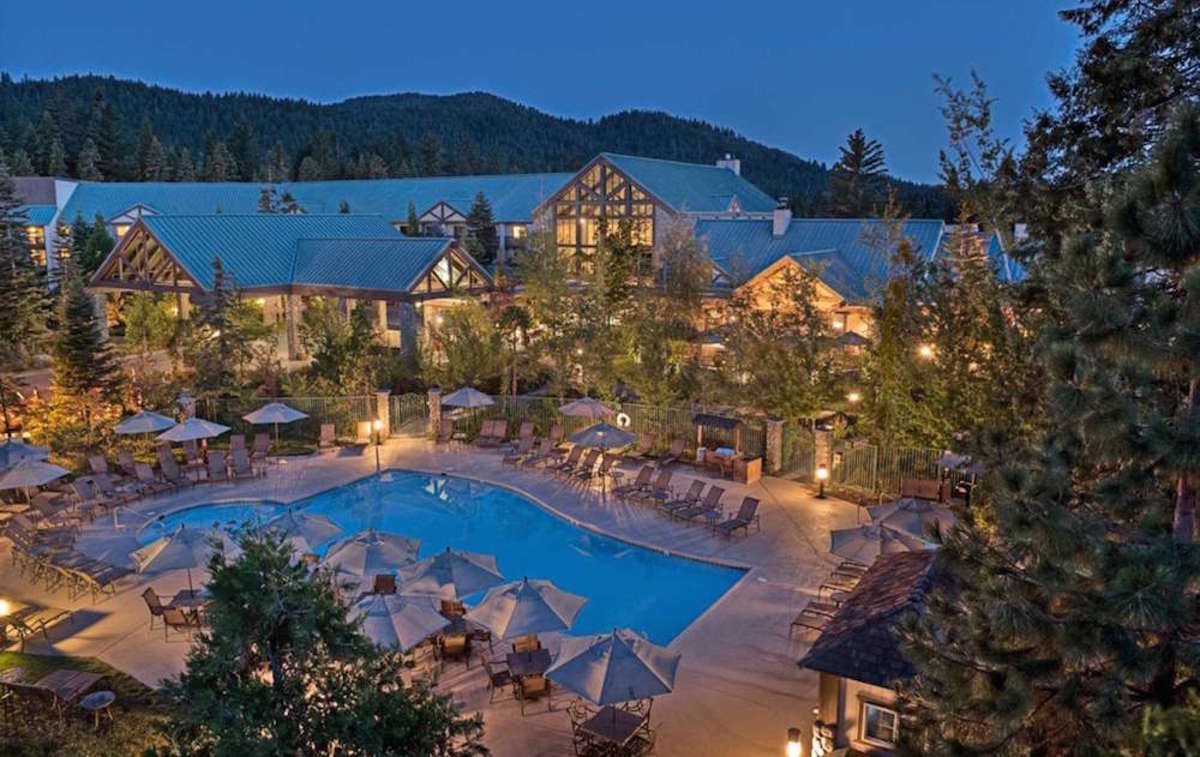 National park visitors who are looking for accommodations that are a bit more luxurious will want to put
Tenaya Lodge
on their radar for any upcoming trips to
Yosemite National Park
.
With its towering lobby, rustic stone-and-wood façade and backcountry location, it would be easy to mistake this inn as yet another historic national park hotel. But Tenaya is thoroughly modern to the core, complete with in-room Wi-Fi, flat-screen TVs and a pool that plays smooth jazz under the water.
At Tenaya the motto is that this is "roughing it" without the "rough" part, and one visit will show you why this is so true.
Not only does this lodge feature four onsite restaurants, but there are also multiple swimming pools, hot tubs and a full-service spa that simply has to be seen to be believed.
Rooms range from standard comfortable settings to very luxurious suites complete with sitting rooms, whirlpool tubs and massive king-size beds. There are even modern cottages available for families who want to bunk together during their stay.
Open year-round, Tenaya provides visitors with a great place to stay during the winter months too.
Zion Lodge, Zion National Park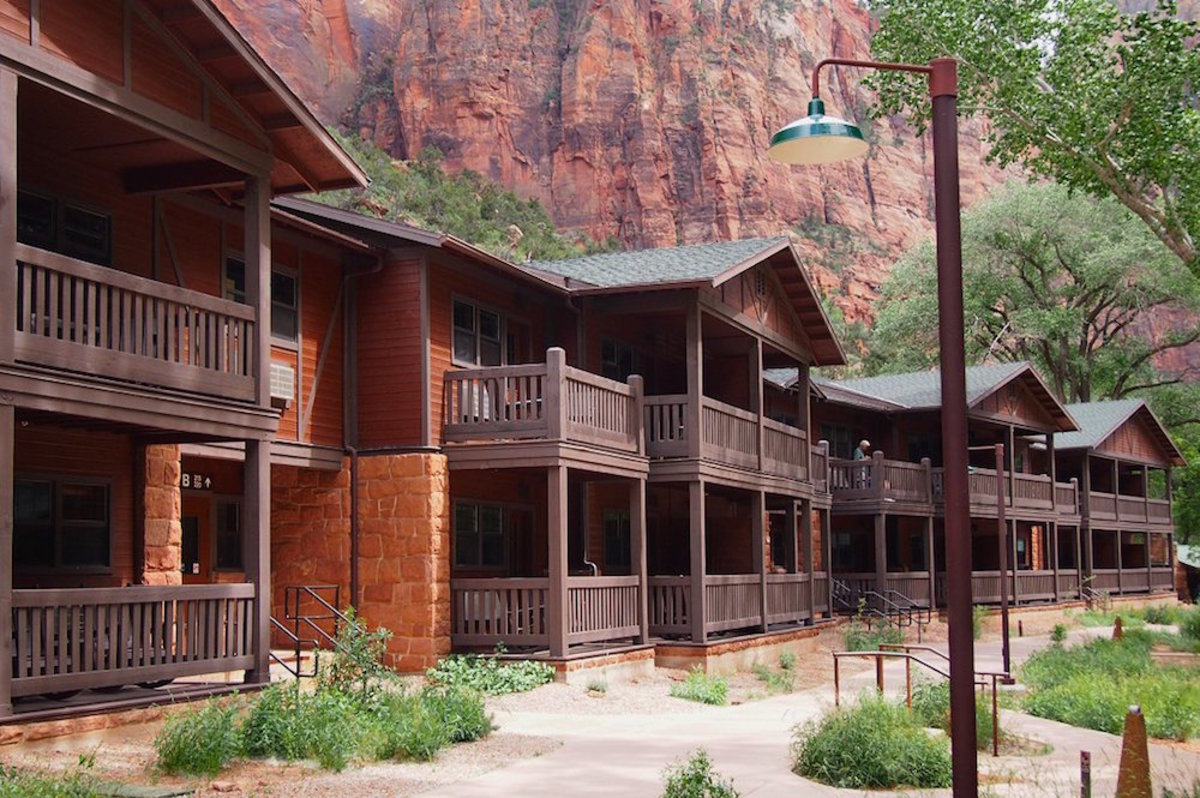 If you're heading to
Zion National Park
and you want to stay within its borders, there is only one option:
Zion Lodge
.
Fortunately, that option is a great one, as this inn features cozy cabins, standard hotel rooms and spacious suites complete with sitting rooms and wet bars.
All of the cabins and most of the rooms feature private porches or balconies where guests can soak up Zion's impressive scenery, which includes the impressive night sky overhead.
All of the accommodations are just a short walk from excellent hiking trails, too, while the main lodge, with its restaurant and gift shop, is just a hop, skip and a jump away.
First built back in 1924, a fire destroyed the original Zion Lodge in 1966. It was rebuilt in just three months' time, but much of the original charm and looks were lost in the process. In 1990 the lodge received a major makeover, however, restoring it to its original glory.
Today it remains a good example of how a modern lodge can exist inside a national park and have very little impact on the environment there.
Wuksachi Lodge, Sequoia National Park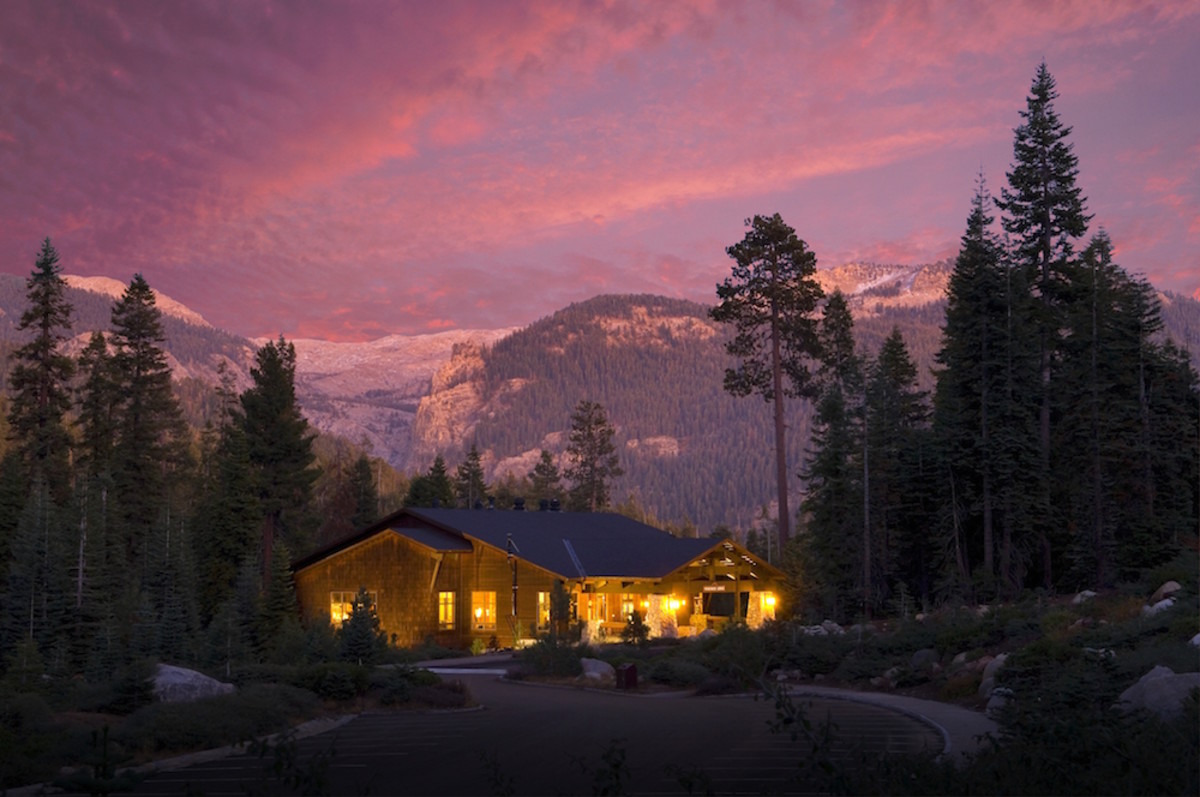 Nestled in the thick forests of
Sequoia National Park
at an altitude of 7,200 feet,
Wuksachi Lodge
is another inn that simply oozes old-school charm despite the fact that it was built in 1999.
Open year round, the hotel has 102 rooms available for guests, most of which offer outstanding views of the High Sierra. The Wuksachi is just a short drive from several groves of the towering sequoia trees from which the park gets its name.
Most impressive of all of those is the General Sherman, which stands 275 feet in height and 103 feet in circumference, making it the largest tree in the world.
With a full-service restaurant and lounge on site, and facilities to host special events such as corporate retreats and wedding receptions, Wuksachi makes a great destination for summer vacations, working holidays or romantic getaways.
And if you plan to visit nearby Kings Canyon National Park as well, check out the John Muir Lodge, which is very warm and accommodating itself.
Many Glacier Hotel, Glacier National Park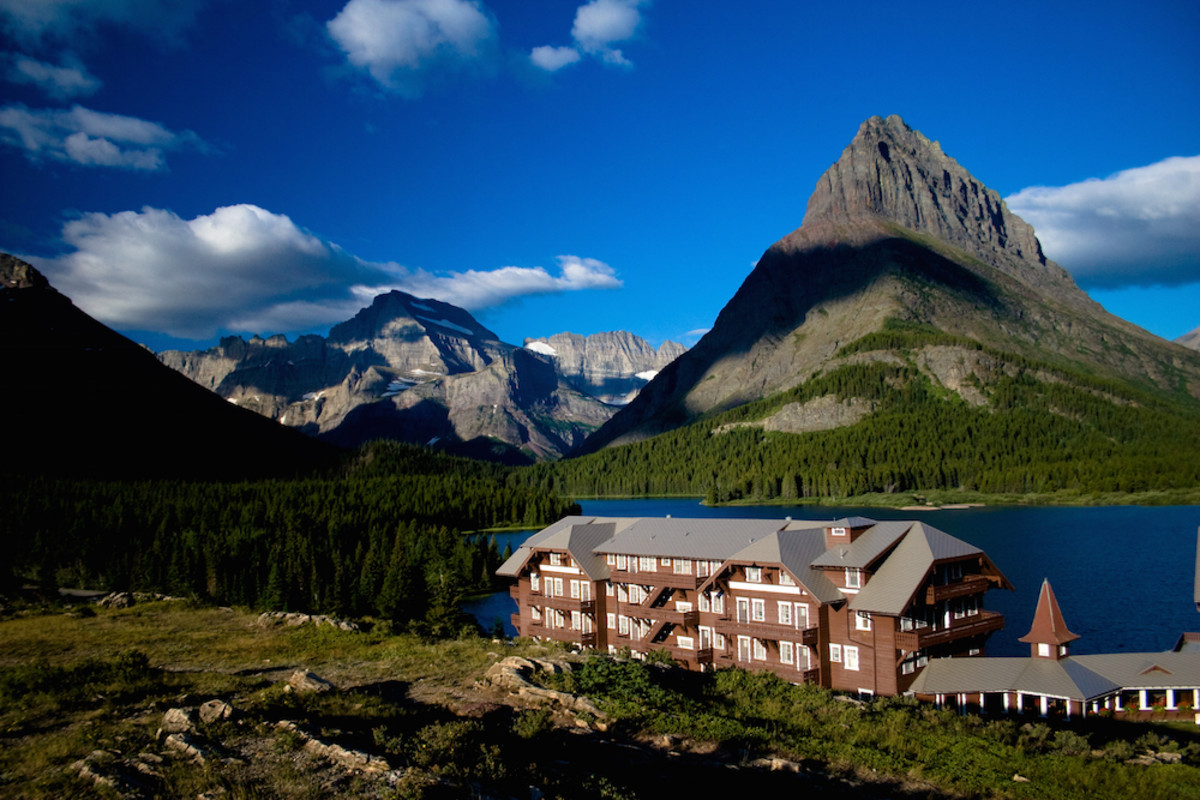 Glacier National Park just might be the most beautiful destination in the entire U.S. park system, and the
Many Glacier Hotel
is the absolute best place to stay while visiting there.
The five-story lodge sits on the banks of Swiftcurrent Lake and features 215 rooms for guests. Open between May and October, the inn provides stunning views of the surrounding mountains and offers access to nearby hiking and horseback riding trails as well. You won't find televisions or air conditioning at the Many Glacier, but you will get two onsite restaurants, a snack bar and an espresso stand, as well as a gift shop.
Visitors also enjoy a three-story-tall lobby complete with a suspended metal fireplace and balconies that overlook the entrance.
With its Old World charm and rustic interiors, the Many Glacier is yet another national-park lodge that evokes the feeling that you're visiting a place from a bygone era.
More from GrindTV
Some of our favorite smaller U.S. ski resorts to visit this winter
How to take adventure photos of your dog
Can this 3-wheeled electric bike replace your ATV?
For access to exclusive gear videos, celebrity interviews, and more, subscribe on YouTube!