Earlier this week, California's Highway 1 reopened for the first time in 16 months, after mudslides officially put a stretch of the iconic road out of commission. Now that the roads are clear, the traveling possibilities along Big Sur's 85 miles of stunning coastline are once again endless. Here are six things to see and do, detour-free, on your next road trip through this region.
Bixby Bridge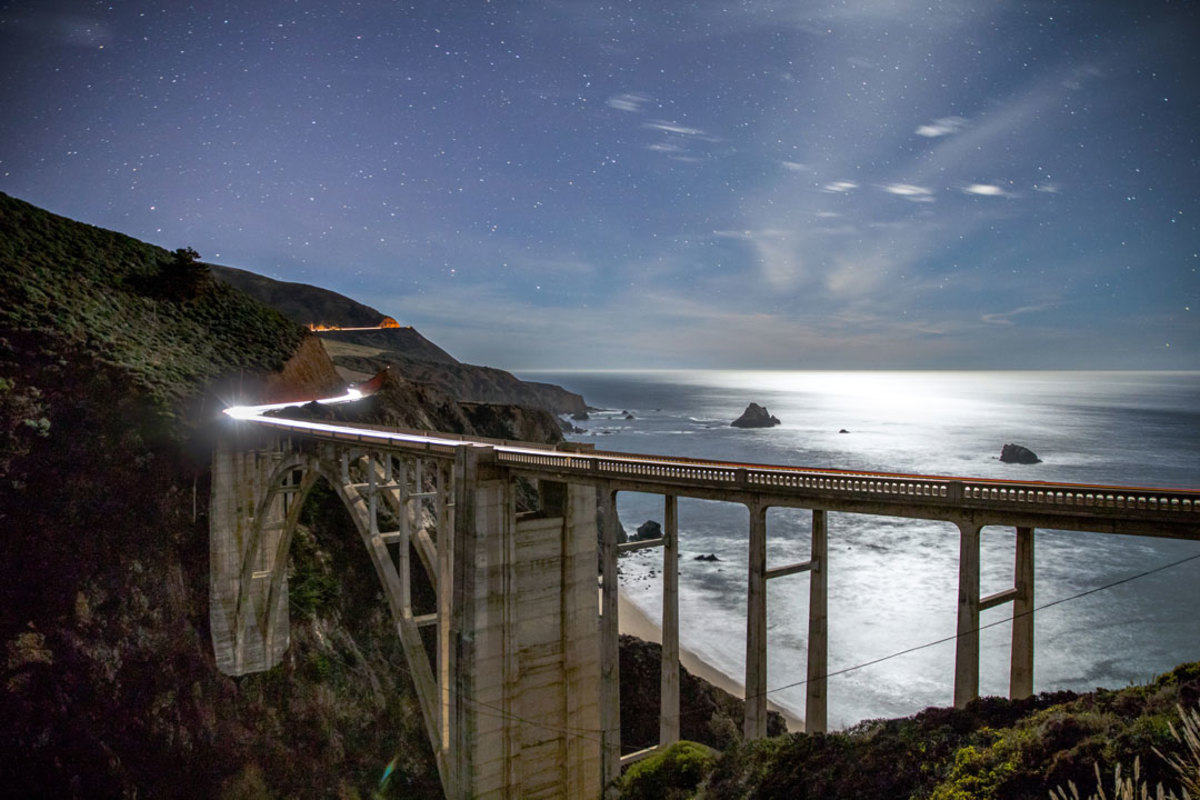 With the new and improved highway, how could Bixby Bridge not be first on the list? Designed in 1932 after travelers were tired of being cut off from taking the coastal route, this towering structure became the first arched bridge on the California coast and to this day, stands as one of the tallest single-span concrete bridges in the world.
McWay Falls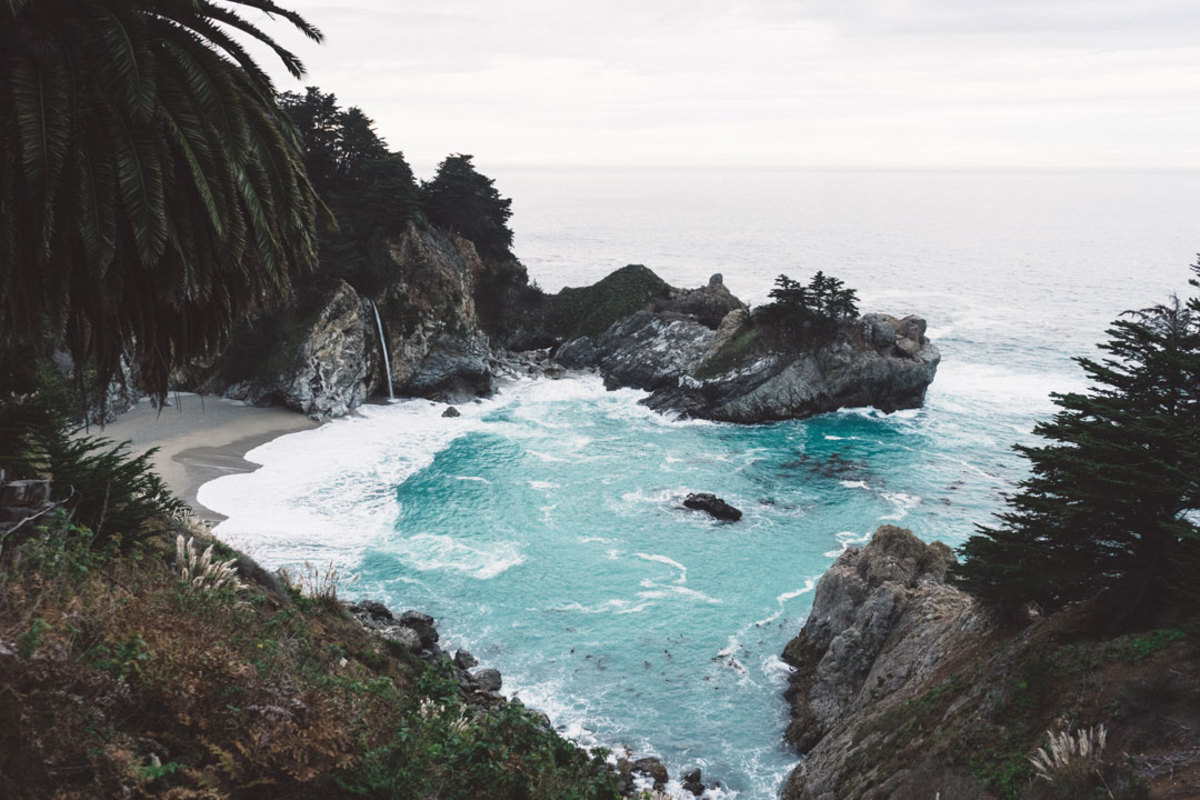 A waterfall that exerts fresh water into the salt water below, McWay Falls is a beautiful destination that's a part of Julia Pfeiffer Burns State Park. The waterfall is 80 feet high and is said to be best viewed at sunset due to the orange and yellow reflections that illuminate from the sea and the cove. Although, experiencing the beauty of this natural feature will be just as good anytime of the day – just go, you won't be sorry.
Pfeiffer Beach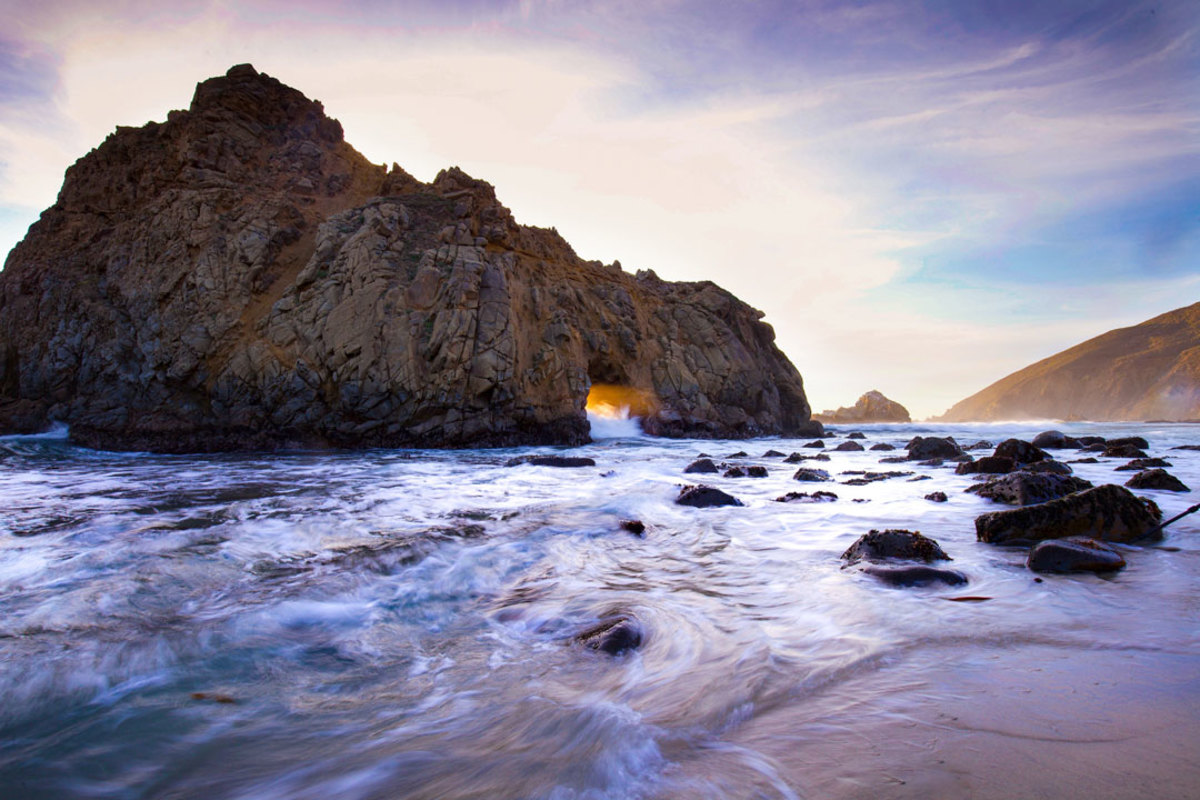 Pfeiffer Beach is filled with massive offshore rock formations. One of the most iconic, Keyhole Arch, has a large tunnel right through it's middle, allowing waves to crash and roll through. The shore is filled with soft sand and smooth rocks, and it isn't rare to find beautiful stacked-rock sculptures that someone else left behind. This spot is also a perfect sunset destination – if you can visualize the beauty of water traveling through this giant rock, imagine how it looks during a sunset.
Treebones Resort
In addition to well-crafted yurts overlooking a beautiful ocean and scenic landscape, Treebones Resort offers pool and hot tub access, massages, yoga, hiking and seasonal whale watching. And when it comes to unique accomodations, yurts are not all they offer. You can also choose to stay in a human nest or tree hut, cocoon-shaped autonomous tents (which are more like mini cabins), or just opt to bring your own tent.
Nepenthe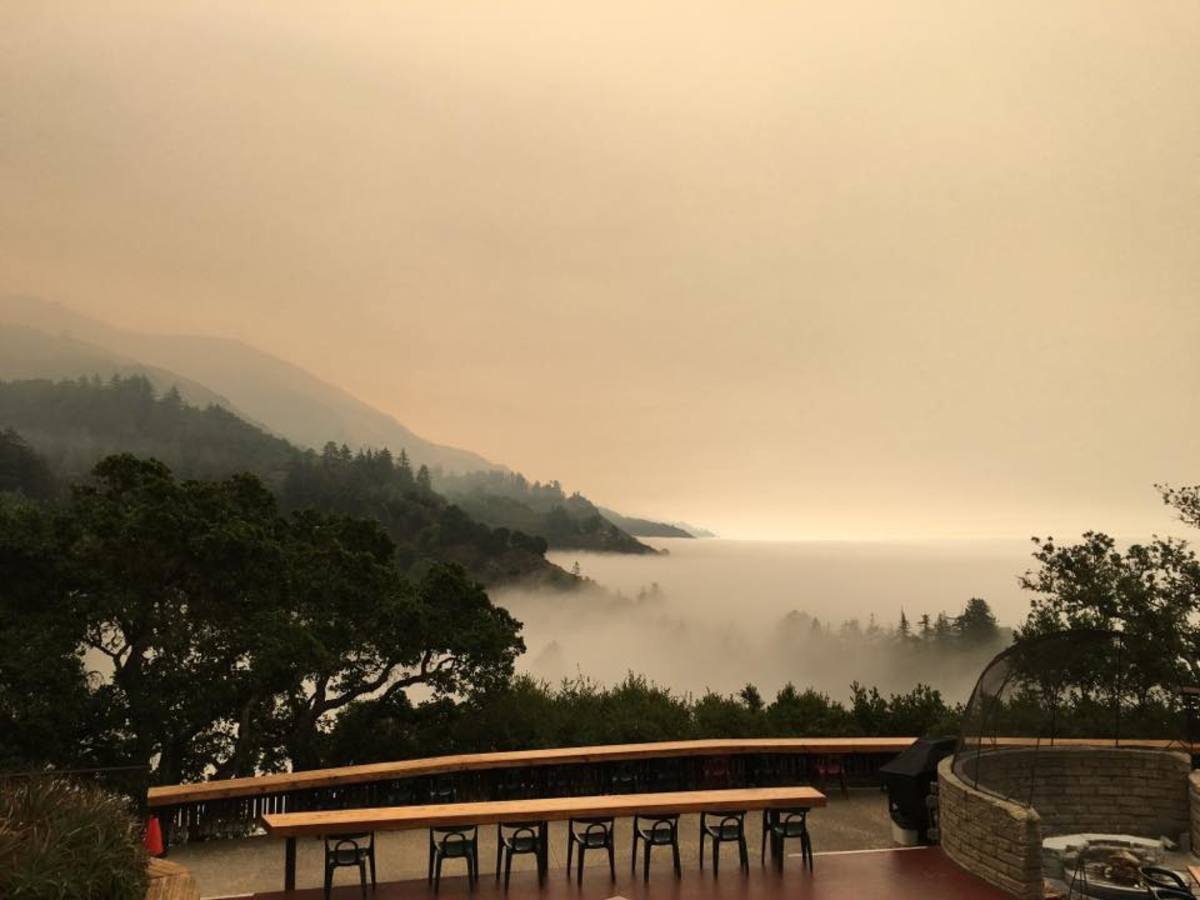 Founded in 1947 and perched high above the rocky coastline, Nepenthe is one of the places you have to visit while traveling on Highway 1. Enjoy food, wine and fun activities on the deck, which provides uninhibited views of the beautiful California Coast. The history of this place is extensive but above all, wanted to build an open-air pavilion "where people from up and down the coast would come and forget their cares."
Elephant Seal Rookery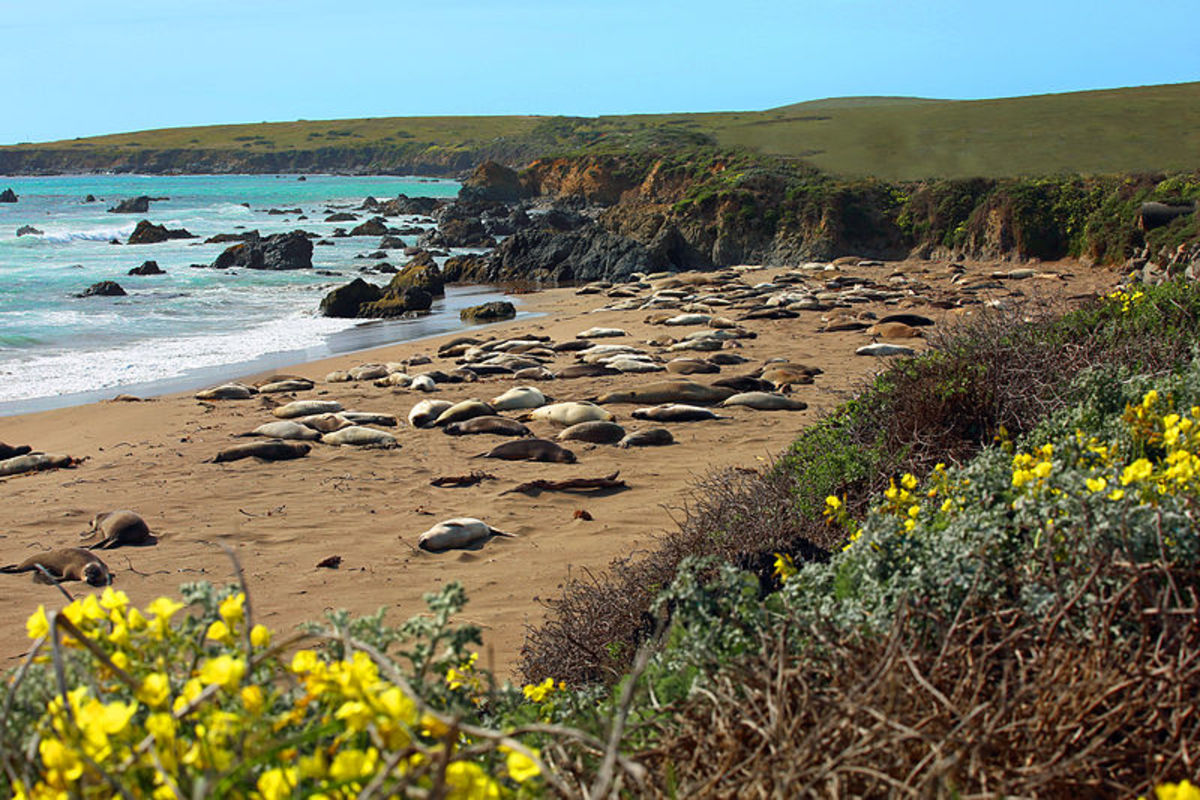 After being hunted to near extinction, elephant seals from Baja California made an amazing recovery and their numbers are thriving, especially at this beach along Highway 1's southern entrance to Big Sur. They are one of the many protected marine mammals you can visit in their natural habitat just southwest of Hearst Castle, and if you decide to stop, expect to see at least a couple (if not hundreds) of these giant creatures congregated on the sand or swimming through the cove's pristine waters.
For access to exclusive gear videos, celebrity interviews, and more, subscribe on YouTube!