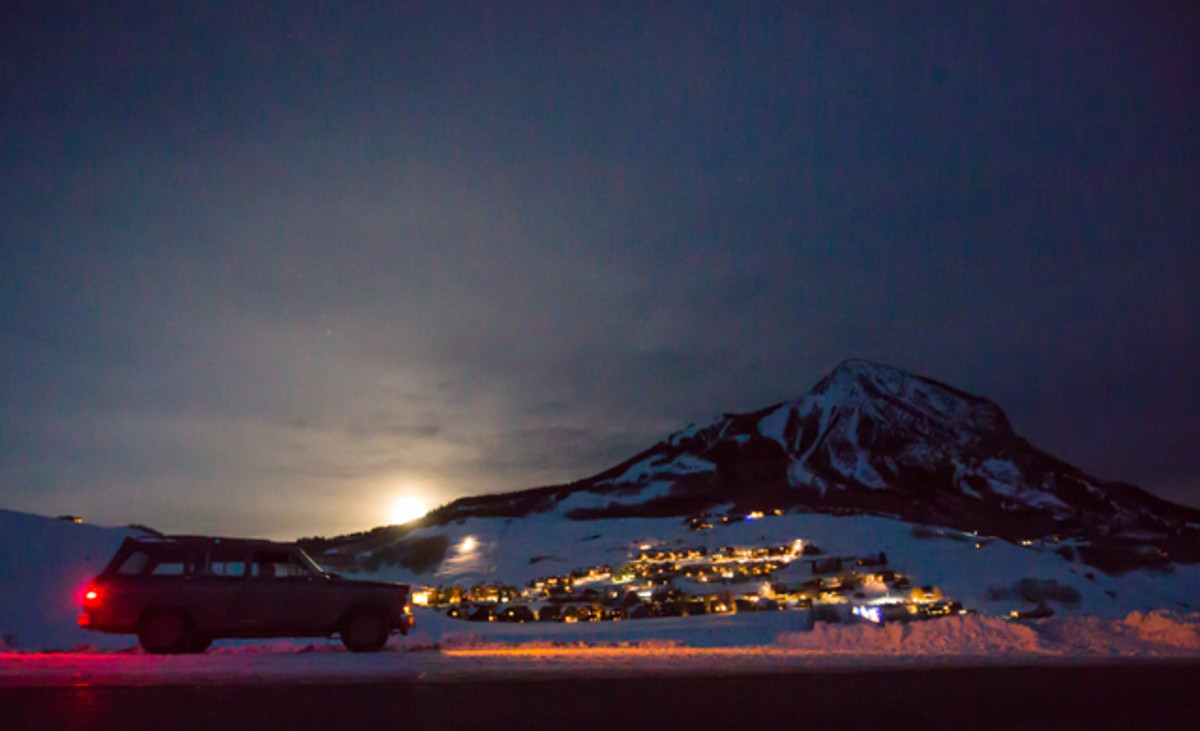 The sun has barely set at
Crested Butte
, and you're exhausted. You just did run after run without spending any time on a lift line.
Where is everyone? The big dump of the early week has been followed by bluebird skies, and you found yourself on these secret runs without a person in sight. No complaints here.
Granted, it's late January, traditionally a slow week. The holiday and winter break crowds have all gone. But it's all about geography because this hill of 3,062 vertical feet is 230 miles from Denver, the nearest population base. You don't get folks that come to ski or ride for the day.
RELATED: Make the most of Boulder, Colorado, on a tight budget
So, when those storms come barreling through the former coal towns of the Southern Rockies, it's really only those who are already posted up or the locals of the of the town of Crested Butte and Gunnison (28 miles away) who are there to enjoy it.
It's a remote mountain with fantastic terrain and charm. So what should you check out while you're at Crested Butte?
Camp 4 Coffee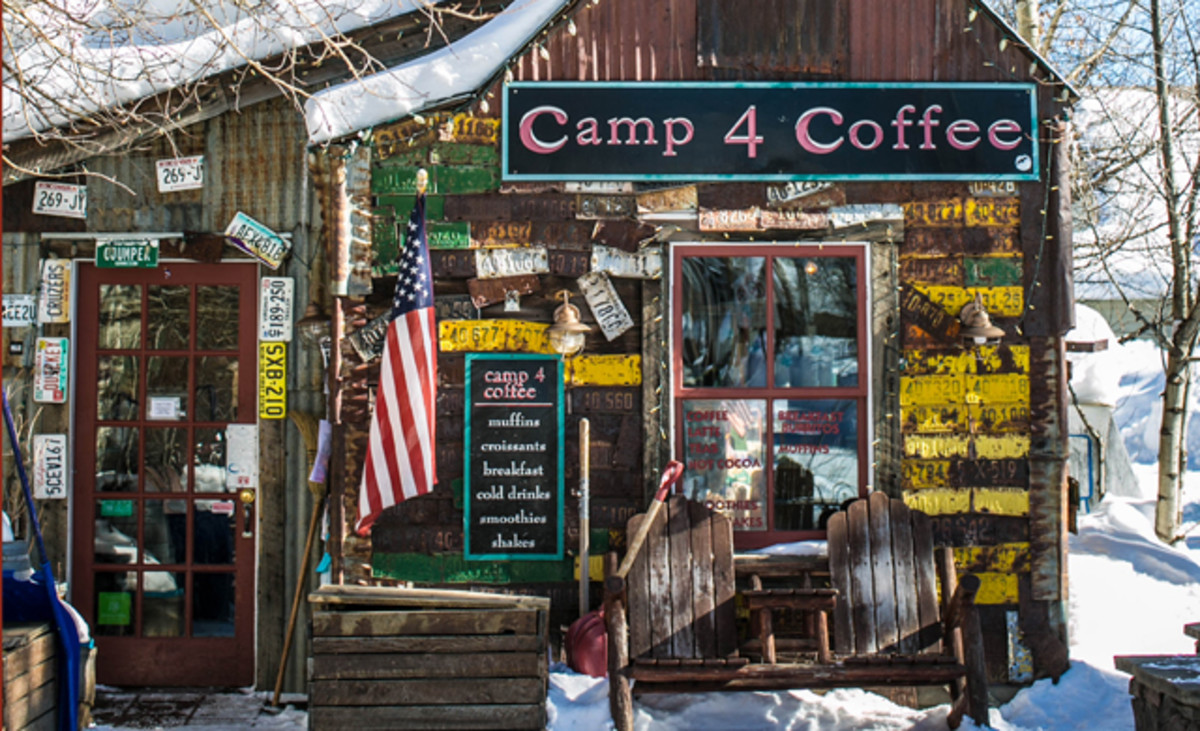 In the days of coal mining, the cold was often kept out by tacking license plates to the outsides of buildings. You still see this history at
Camp 4 Coffee
at 402 ½ Elk Avenue.
It's a great place to start or end the day. Inside, they're busy hand-roasting delicious coffee in small batches. There are two other locations as well: one at Mountaineer Square by the base lodge and one at 161 Gillaspey Avenue in Crested Butte South.
East River
In general, Crested Butte, with 1,547 acres of terrain, offers a lot of room to spread out. But if you're still looking for the road less traveled, you can hit up the
East River
.
Accessible via the Paradise Express lift, it's a less tracked area that has fast cruisers, glades and some steeps. Use the East River Express lift and lap it for hours.
The Town of Crested Butte
Towns sprung up in the Rockies during the gold and silver rushes like daisies, but most of them wasted away after the get-rich-quick crowd moved on.
Crested Butte
, however, survived as a coal mining town and a trade center for the region.
But it was the building of the ski area in the 1960s that brought the town into its own. In 1974, the whole town was designated a historic district, preserving the vintage look, and the newer buildings are designed to fit the aesthetic.
RELATED: Private Colorado ski mountain yours for a cool $2.7 million (plus dues)
Since it's so far off the beaten path, tourism is the major industry. Hence, the folks who live in Crested Butte are there because they love it.
Fortunately, mountain biking, hiking, climbing, rafting and fishing have made this as much a summer destination as the mountain has made it a winter destination. It's three miles from the base of the hill and accessible by the Mountain Express' free shuttle.
The Secret Stash Pizzeria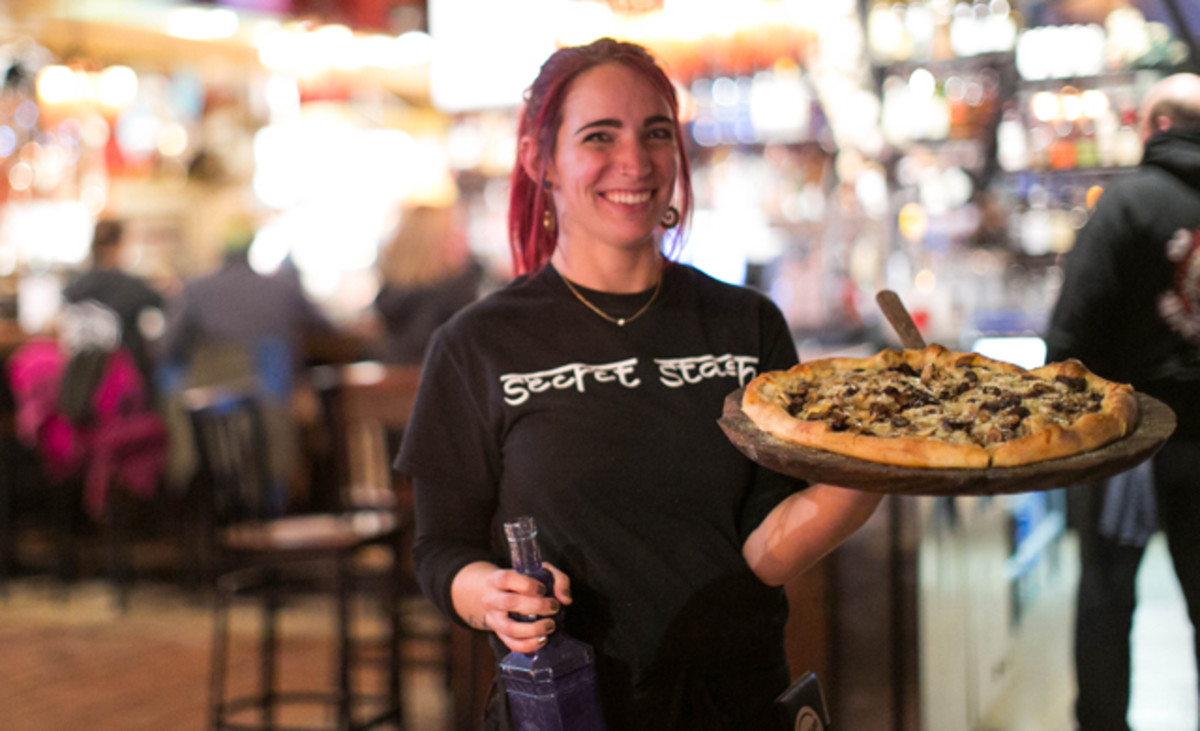 After a full day of riding, what could be better than pizza? Or, specifically, a lively joint with a bar owned by two East Coasters who make super creative pizzas like the Pinhead Pesto and the Notorious F.I.G.
The folks at The Secret Stash Pizzeria, located at 303 Elk Avenue in the heart of Mount Crested Butte, are all about craft beer and amazing appetizers.
The Banana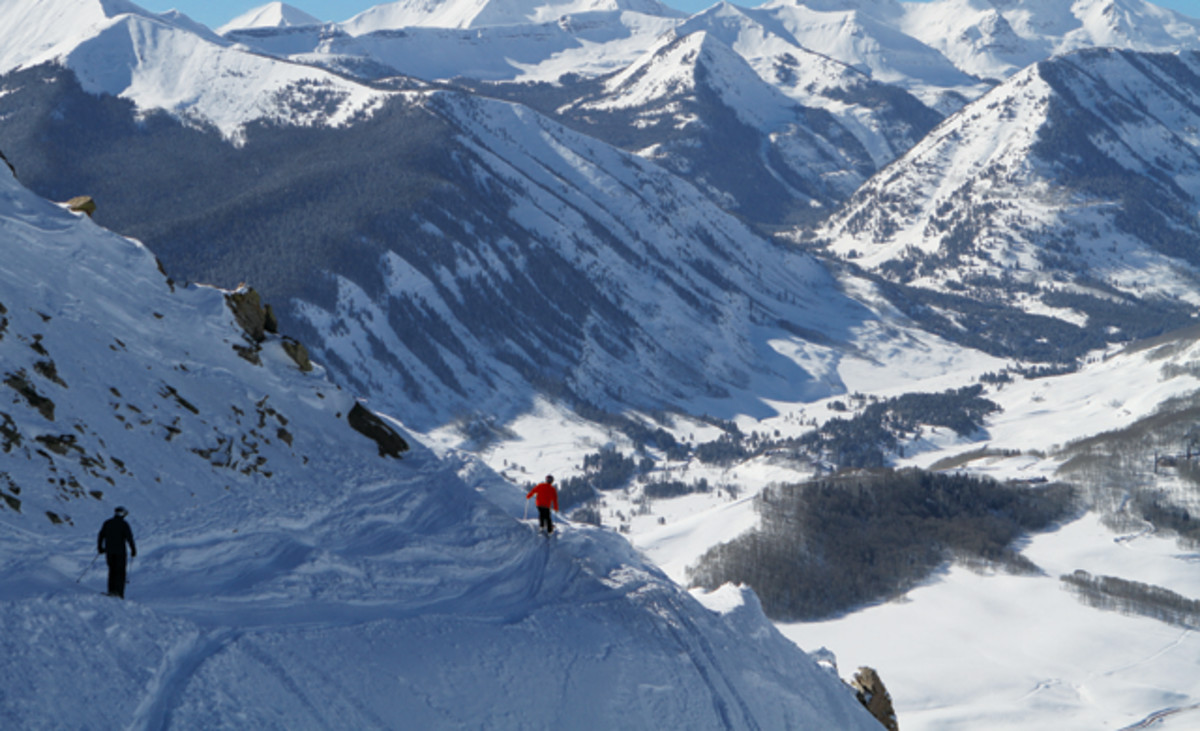 A testament to how serious the terrain is at Crested Butte,
the Banana
isn't something you play around with until you're really ready, but just heading up the Silver Queen lift is a majestic sight.
RELATED: Watch as skier triggers inbound avalanche at Mammoth
This west-facing chute — home to mind benders like Peak, Peel, Sunset Ridge and Funnel — is the drop of the actually butte that is shaped like a banana. It's only ridden with a serious amount of fresh snow and should be researched before heading up.
Third Bowl Homemade Ice Cream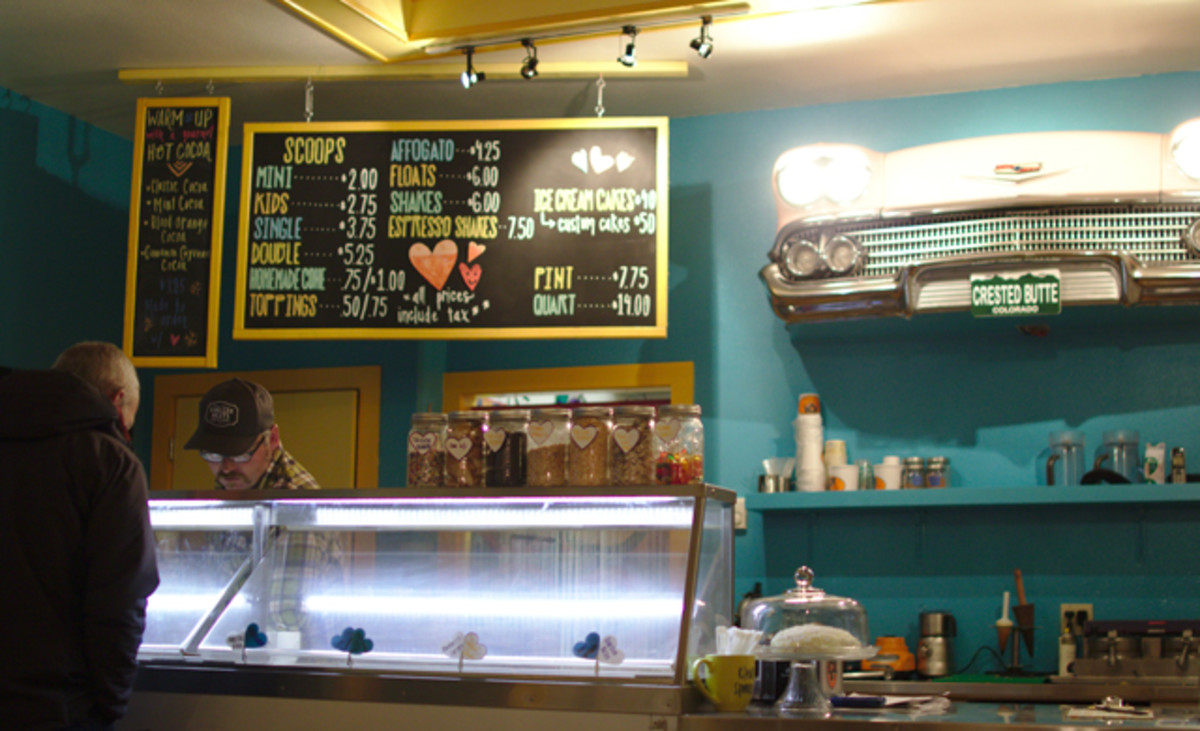 Ice Cream; you earned it by hiking that little ridge and plowing through the trees.
Third Bowl Homemade Ice Cream
has it, good and homemade.
This ice cream is made on the premise of natural ingredients from local sources — Honey Lavender, Cowboy Coffee, Green Chili Chocolate, Spiced Latte and a bunch of nondairy varieties.
If you're not into ice cream at a place that gets 300-plus inches of snow a year, they have homemade donuts, too.
Paradise Bowl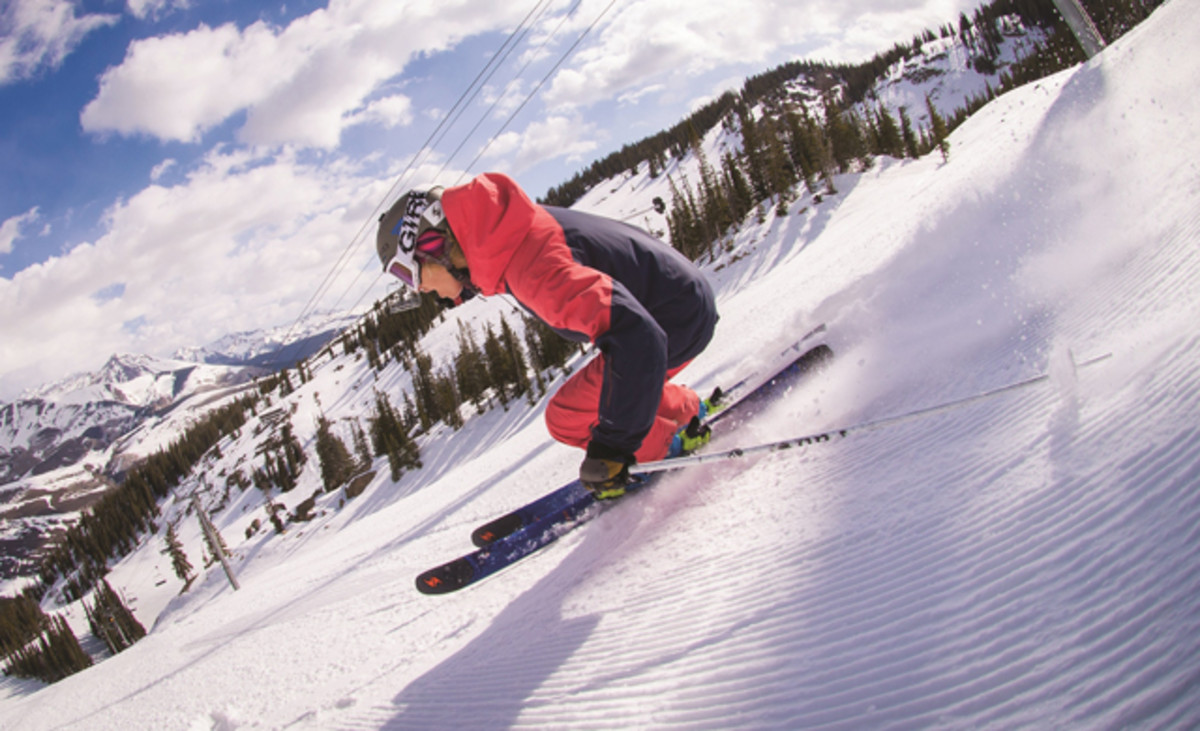 The name kind of says it all. Accessible from the base of the mountain via the Silver Queen Express lift,
Paradise
is a wide bowl that sits in the sun all day.
What makes it so unique is that pretty much anyone can ride or slide this largely intermediate terrain. Carve the openness, or find fun in the small stands of trees and natural features.
More from GrindTV
Mix it up with these winter sports you've never heard of
Watch these pro mountain bikers rip fat bikes down the slopes
Watch as skier triggers inbound avalanche at Mammoth
For access to exclusive gear videos, celebrity interviews, and more, subscribe on YouTube!