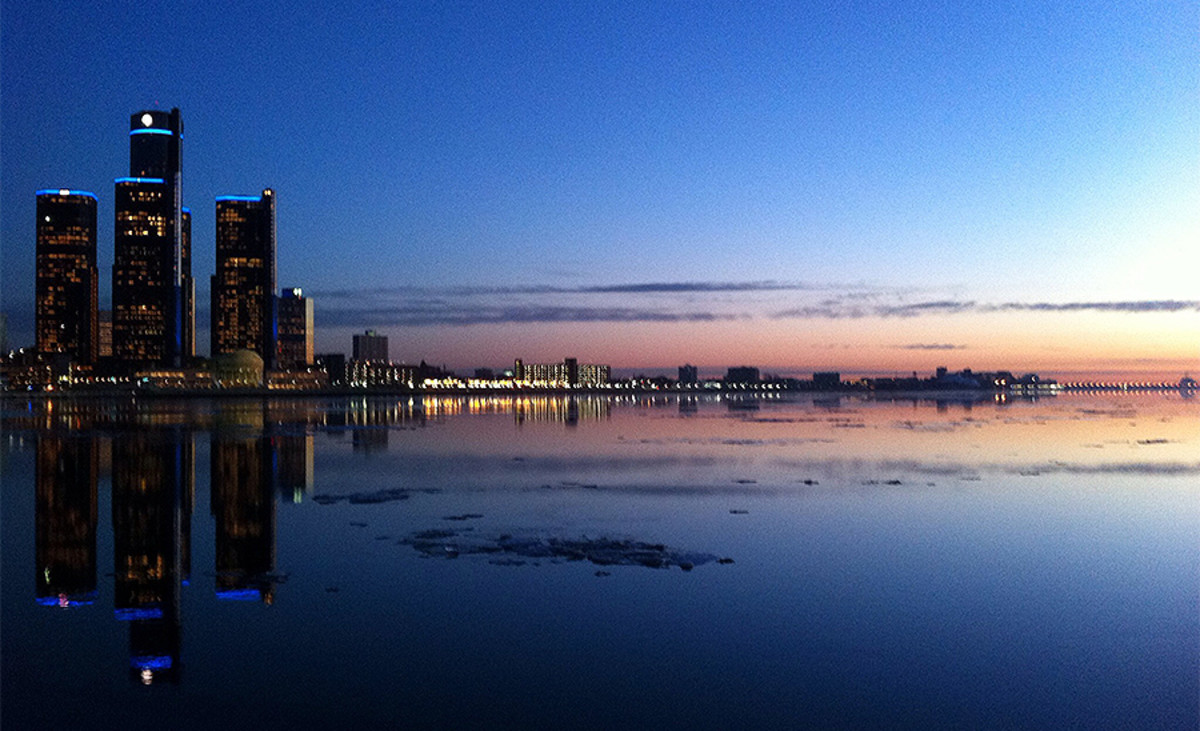 The sun shines. Places call. The road awaits. Summer is the perfect time for a road trip.
Road trips have always presented two sets of thinking: exploring nature or exploring urban landscapes. But it doesn't have to be so cut and dry when it comes to planning a road trip. You can explore nature along the way while you head towards seeing a city you've always wanted to. And with the National Parks currently being more popular than ever right now, it might make sense this summer to head to a city to immerse yourself into some culture.
RELATED: The 5 most adventurous cities in the U.S.
With that in mind, let us suggest Detroit. The Motor City has been under intense revitalization since filing for chapter 9 bankruptcy back in 2013. Here are TK reasons to road trip to Detroit this summer.
1. The Two James Distillery
Let's face it: part of exploring urban areas is about what they've got to offer in the form of drink. And what better thing to experience than Detroit's first licensed distillery since Prohibition?
Serving up everything from bourbon to gin to mezcal, Two James Distillery is located in Detroit's Corktown neighborhood and will serve as a good stop for the start of an evening of exploring Detroit's cultural districts.
2. Belle Isle Park
Kayaking, hiking trails and beaches are all housed on the 1,000-acre island of Belle Isle Park. It offers plenty of biking and is considered Detroit's crown jewel.
3. Music
Since the days of Motown, Detroit has long been associated with incredible music. And summer is certainly a time where music thrives in Detroit. Festivals like MoPop and the Detroit Jazz Festival capitalize on Detroit's lush outdoor venues. There are also plenty of big-time venues for larger acts as well as your local bars and stages that house local underground talent. Visit Detroit has a great rundown of them all.
RELATED: 7 spectacular places to celebrate the Fourth of July
4. Time on the water
Detroit houses some impeccable riverfront throughout the east and west parts of the city. Also near Lake Claire and located extremely close to Lake Erie, water activities are boundless in and around Detroit.
5. Craft beer
With more than 30 breweries in Metro Detroit and the World Expo of Beer having gone down on May 20-21, Detroit is serious about craft beer. And if you're serious about it as well then it's good enough reason for a visit.
6. Biking
The streets of Detroit are extremely bike-friendly. From morning group rides to party rides like Slow Roll and Motor City Bike & Brew Tours, the city is set up well for people who would rather explore on two wheels than four.
7. See a ball game
It's summer and America's past time is strong within Detroit. The Detroit Tigers have been a staple in the Motor City for over a century — they are the oldest continuous one-name, one-city franchise in the American League. Comerica Park was built in 2000 and one of the top ballparks in all of Major League Baseball. Even if baseball isn't your thing, there's plenty of great food and beer to experience.
8. The art scene
Detroit has long been a pioneering scene for graffiti artists, but there's lots of other great arts there too. The Midtown district is a cultural and arts hub that art lovers could explore for days and still not have seen everything. Art festivals take over Detroit all summer long and graffiti legend Futura's new show in Detroit this summer.
More from GrindTV
Watch a guy wakeboard in the canals of Amsterdam wearing a tuxedo
Tony Hawk plays basketball while skateboarding on a halfpipe
'State of Skate' shows new trends in skateboarding
For access to exclusive gear videos, celebrity interviews, and more, subscribe on YouTube!