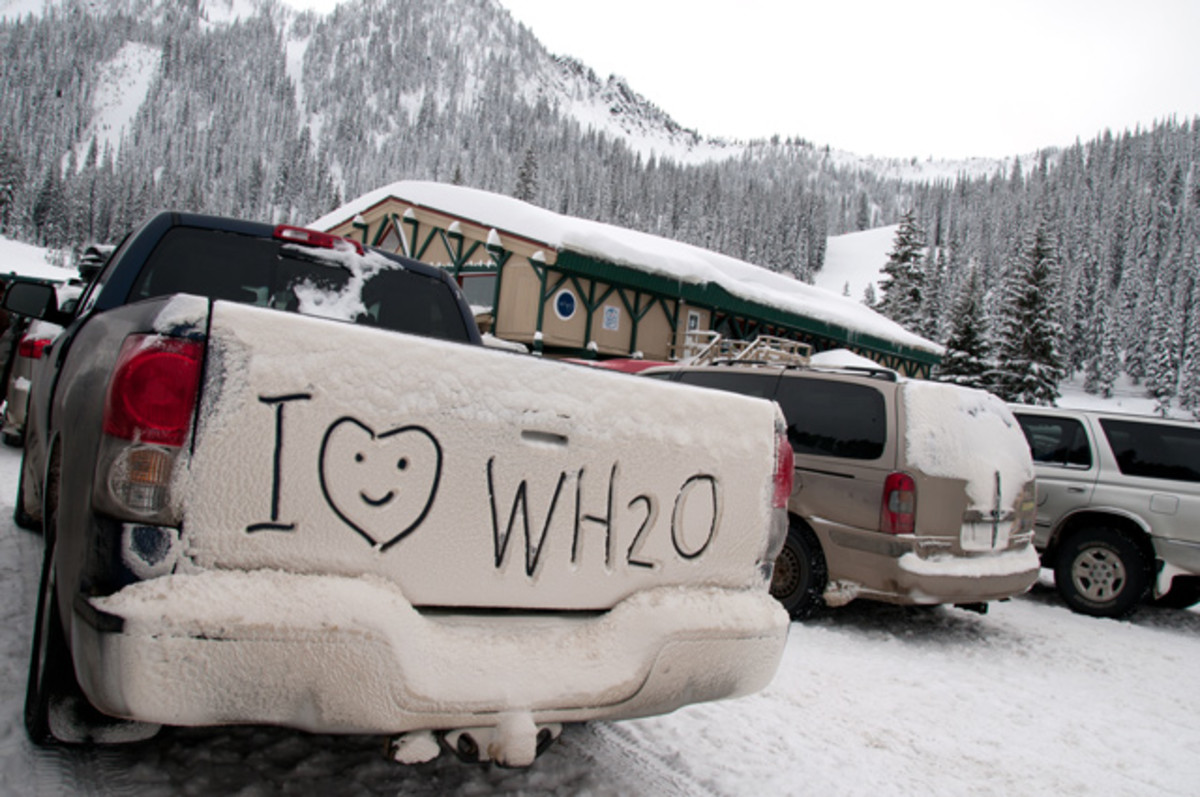 The snow might be melting in some parts of North America, but don't put those skis away just yet. With holiday crowds done for the winter and active weather patterns rolling through week after week, spring is the perfect opportunity to grab your best turns of the season.
For those who like their deep powder turns with a side of eclectic culture, Nelson, British Columbia, is a mountain-town haven. Nestled deep in the Selkirk Mountains, the village sits on picturesque Kootenay Lake, an hour north of the U.S. border. Once a silver-mining town, Nelson now attracts ski bums, artists, and musicians from around the world looking to enjoy the secluded beauty of interior B.C.
But the real reason people flock here sits 20 minutes up the road. With more than 450 inches of snow a year and some of the best tree skiing in the world (yes, the world), Whitewater Ski Resort is a must for any self-proclaimed powder hound. With only three lifts and a single base-lodge building, the resort maintains a down-home feel while offering world-class skiing. If you haven't stayed in Nelson and skied at Whitewater, here are a couple of reasons you need to get there this season.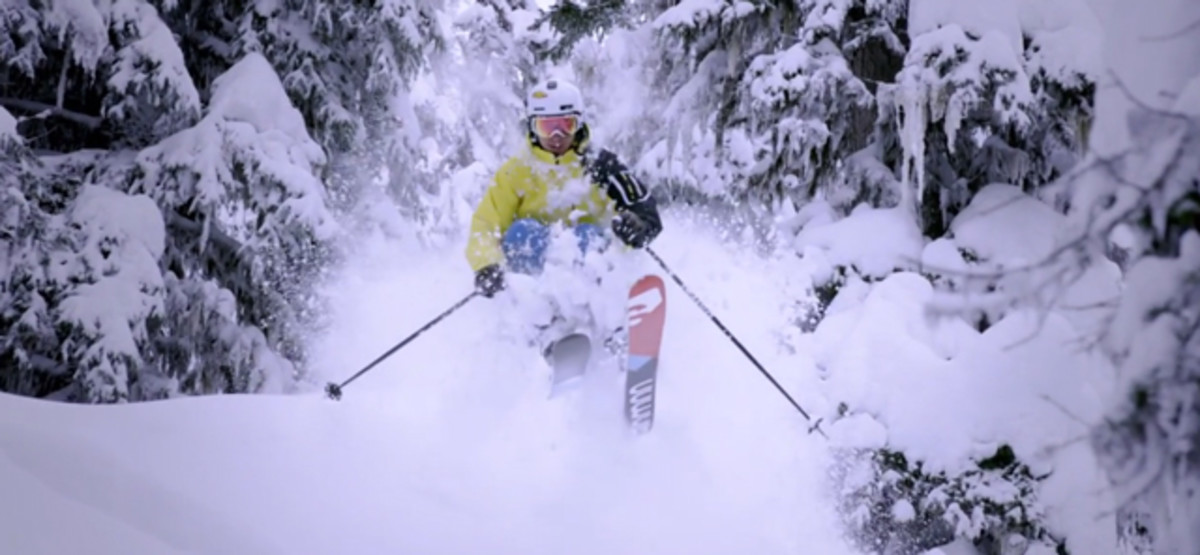 Adventure skiing: Whitewater is home to some of the best lift-accessed backcountry terrain in North America. If you have the equipment (and the skills to use it), step outside the gates and head to Ymir Peak for big descents and challenging terrain. There are several routes on and around the peak, ranging from nicely spaced trees to sphincter-puckering chutes.
Ski-bum secret: Backcountry can be the most obvious zone of desire, but the trees off of Backside Ski Way offer up plenty of goodies that will stay fresh well into the afternoon hours. Plus, they're lift-accessed.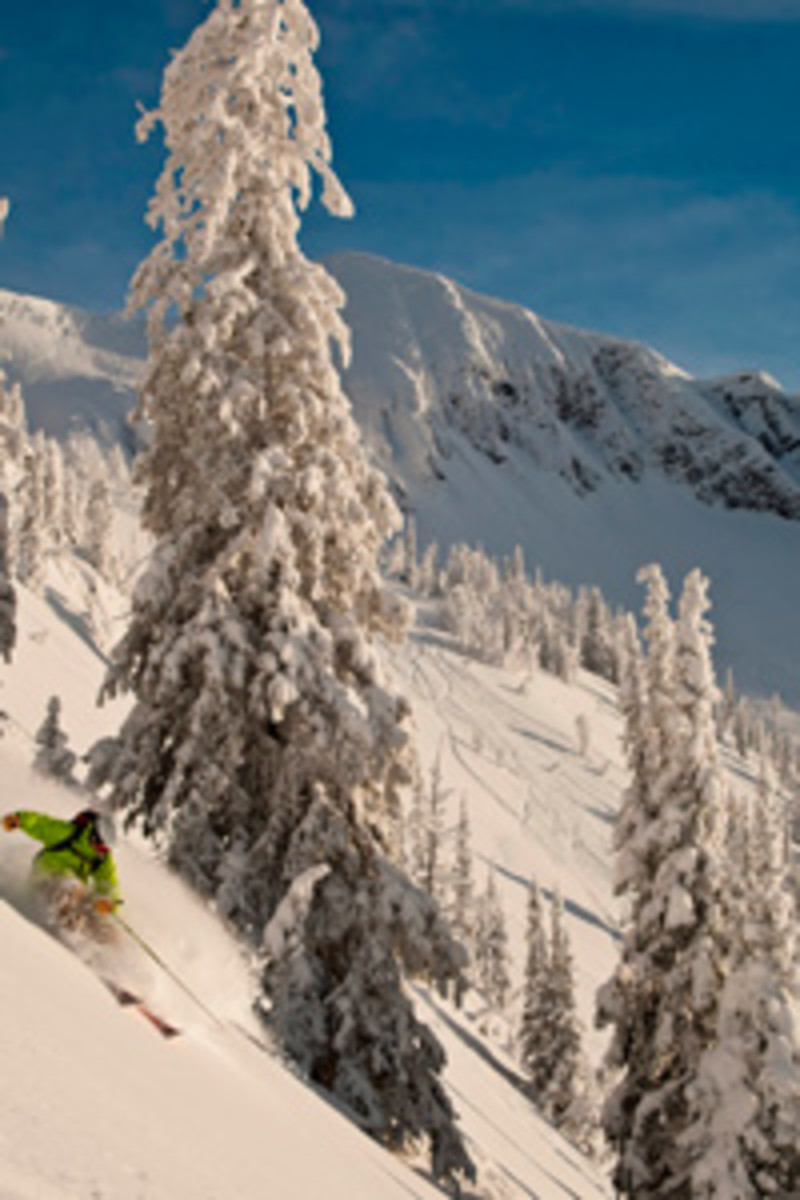 Activities: When the powder legs get heavy, Whitewater offers Nordic skiing and snowshoeing on 15 kilometers of groomed trails. When you're back in Nelson, check out some of the funky art galleries like Ourglass Studio & Gallery, which specializes in hand-blown glass pieces and jewelry.
Coffee: Start the day off right with a cup of black gold from Oso Negro. It's an awesome local hangout; expect to see skis, snowboards, and the people who ride them downhill hanging out on the front porch.
Lunch: You're in Canada, so consuming poutine isn't as much encouraged as it is expected. Oil Can Johnny's in the base lodge has some of the best around, but to make it extra tasty, get the sweet-potato fries. You won't be sorry.
Libations: Fresh off the hill, a classic Caesar at Coal Oil Johnny's should do the trick for après. As a Pacific Northwest hops snob, I hadn't been impressed by the darker Canadian beers, but Nelson's own Nelson Brewing Company had me thinking differently. Try the Faceplant.
Nightlife: Nelson is a fun town full of fun people. With only a few main streets to navigate, it won't be hard to see which places are bumping. For a younger crowd, start at Mike's and work your way to Finley's. For the older crowd, grab a cocktail at Jackson's Hole. If you want some real local flavor, check the local hockey schedule and catch a Nelson Leafs game. Ten bucks to enter, five per beer. And it's hockey. And you're in Canada.
Transportation: Nelson is about an eight-hour drive from Vancouver, Calgary, and Seattle. If you want to fly, commercial service operates out of West Kootenay Regional Airport, about 25 miles south of town. From Nelson, a cheap shuttle will bring you to and from Whitewater for $11 CDN.
More from GrindTV
Winter camping gear that does the trick
A skier's guide to Revelstoke, British Columbia
5 healthy alternatives to typical road trip snacks
For access to exclusive gear videos, celebrity interviews, and more, subscribe on YouTube!