Abu Dhabi often gets overshadowed by its flashier northeastern neighbor, Dubai, but the capital city of the United Arab Emirates is a gem in its own right.
What was once a fishing village is now home to the world's most expensive mosque, largest carpet, fastest roller coaster, farthest-leaning manmade tower, and largest Ferrari sign. But you can still seek out its traditional Emirati roots, making Abu Dhabi an ideal destination for culture and high-end experiences.
Abu Dhabi is a city of extremes, like most of the UAE: The busy Corniche is littered with five-star hotels, and nearly 200 islands dot the surrounding Arabian Gulf. Inland, the desert beckons like the set of the next Mad Max film. In between are countless opportunities for exploring, indulging, and imbibing.
It's also easier to get to than ever before: As the international hub for Etihad Airways, there are now over 45 flights per week between Abu Dhabi and Chicago, Dallas-Fort Worth, Los Angeles, New York, San Francisco, and Washington, D.C. It's about a 13-hour flight from the east coast of the United States; but if you time it right, you can max out a four-day weekend.
So if you're planning a visit, fly out late Wednesday night—you'll lose most of Thursday to travel, but with a good night's sleep, you'll be ready to hit the ground running with this guide on Friday morning.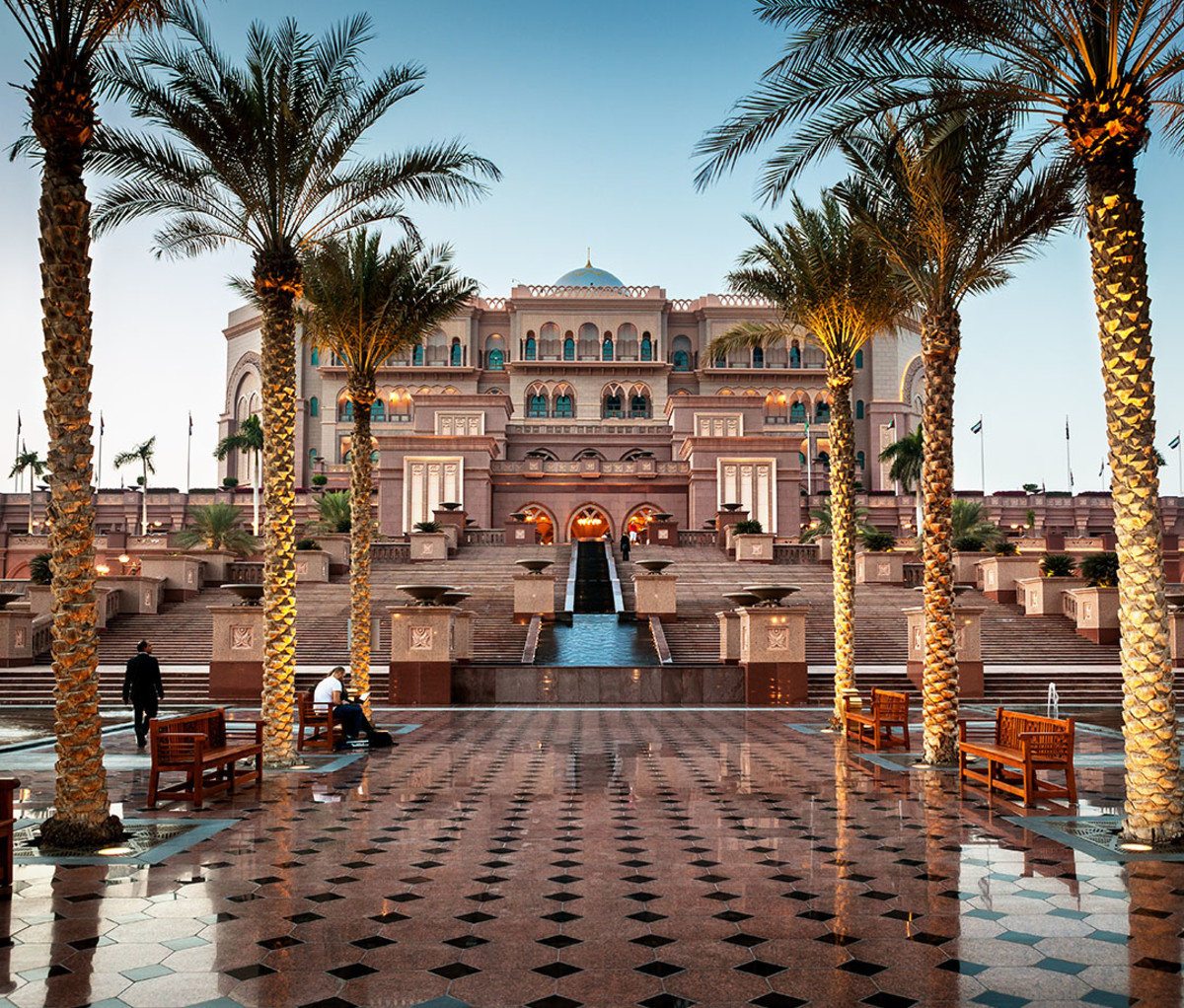 Where to Stay
You probably don't need me to tell you this, but Abu Dhabi—or anywhere in the UAE, really—is not the place to skimp on accommodations. If you're here to go all out, there's really only one option: the glittering, domed Emirates Palace. When the Palace was completed in 2005, it was the most expensive hotel ever built; thanks to its marble- and gold-adorned rooms, you'll feel like royalty (even if you can't afford one of the six Rulers' Suites, which are reserved for actual royalty).
There's no shortage of stunning five-star hotels here, and because the city of Abu Dhabi is actually on an island, the hotels on the Corniche—like Jumeirah at Etihad Towers Hotel (the Observation Deck at 300 boasts the city's highest views), the InterContinental Abu Dhabi (with its own real sand beach!), or the brand-new Grand Hyatt Abu Dhabi Hotel & Residences Emirates Pearl—offer epic views of the Arabian Gulf. If you want even more of a beach experience, snag a room at Zaya Nurai Island, a serene beach resort on a private isle, or Anatara Eastern Mangroves Abu Dhabi Hotel, in Abu Dhabi's protected aquatic forest.
If your bank account can't handle a five-star hotel and all the costs of a four-day weekend in the UAE, post up at Aloft Abu Dhabi, a tech- and design-forward Starwood property that's minutes from downtown, for around $100 per night.
Thursday: Just Survive the Flight
Morning and afternoon: Flying Etihad (or even Emirates, which lands in Dubai, a mere 90 minutes away) is part of the experience of visiting Abu Dhabi. It's tempting to just sleep the flight away thanks to generous legroom and an ergonomically designed seat, but there are hundreds of entertainment options and menus that include fish kabsa and orzo pasta for lunch or dinner. If you're in business class, you get your own pod with a bed that reclines flat, plus access to fancy lounge areas and champagne on-demand.
Evening: You're going to be beat when you get to Abu Dhabi (no matter what class you were in), so keep things low-key and head out to dinner at Bu! in the World Trade Center Mall. (Editor's note: Once you experience an Emirati mall, you'll see why mall eating doesn't carry the same stigma as in America.) This Latin American restaurant is smack in the middle of downtown Abu Dhabi, but high up on a terrace so you can get a bird's eye view of the city before fully immersing yourself. It's also open until 2 a.m. on Thursdays, so you can show up whenever you get in.
Friday: Grand Mosques and Good Beats
Morning: You're already jet-lagged, so wake up early to check off a major bucket-list item: the Sheikh Zayed Grand Mosque. It's about 20 kilometers from downtown Abu Dhabi, so grab a cab and beat the crowds—depending on the time of year, the mosque sees up to 41,000 daily visitors—by showing up right at 9 a.m. You'll be awed by the immensity of the dazzling white structure, which took 11 years to build and sprawls over 30 acres. (If you're not a morning person, there's also a 5 p.m. Sunset Tour.)
Afternoon: Friday is actually considered the first day of the weekend in Abu Dhabi, and brunch is a thing here. Once you get back from the mosque, snag a table between noon and 4 p.m. at CuiScene at the Fairmont Bab al Bahr hotel. The kitchen serves everything from kebabs and curries to beef Wellington and pizza, but the restaurant encourages you to start with dessert.
After, nerd out at Ferrari World, which, at 900,000 square feet, is the world's largest indoor theme park. Not only can you walk through a working Ferrari factory, but you can scope 70 years worth of Ferrari models and even take a car for a spin. Then, ride the world's fastest roller coaster, Formula Rossa—it goes from 0 to 149mph in 4.9 seconds flat (and also reaches a stomach-lurching 170 feet into the sky).
Evening: Start your night at one of the most recognizable steakhouses on Instagram: Nusr-Et. The Abu Dhabi branch of Nusr-Et "Salt Bae" Gökçe's empire is out on Al Maryah Island and offers stunning views of downtown. The menu is predictably filled with meaty plates like kobe beef, lamb fillet, and Turkish sausage (all served with that signature flick of salt).
Then head to Mad on Yas Island, the largest indoor club in Abu Dhabi (the UAE loves its superlatives), which has hosted past performers including Akon, Jason Derulo, Ne Yo, and Tinie Tempeh. The party doesn't stop until 4 a.m.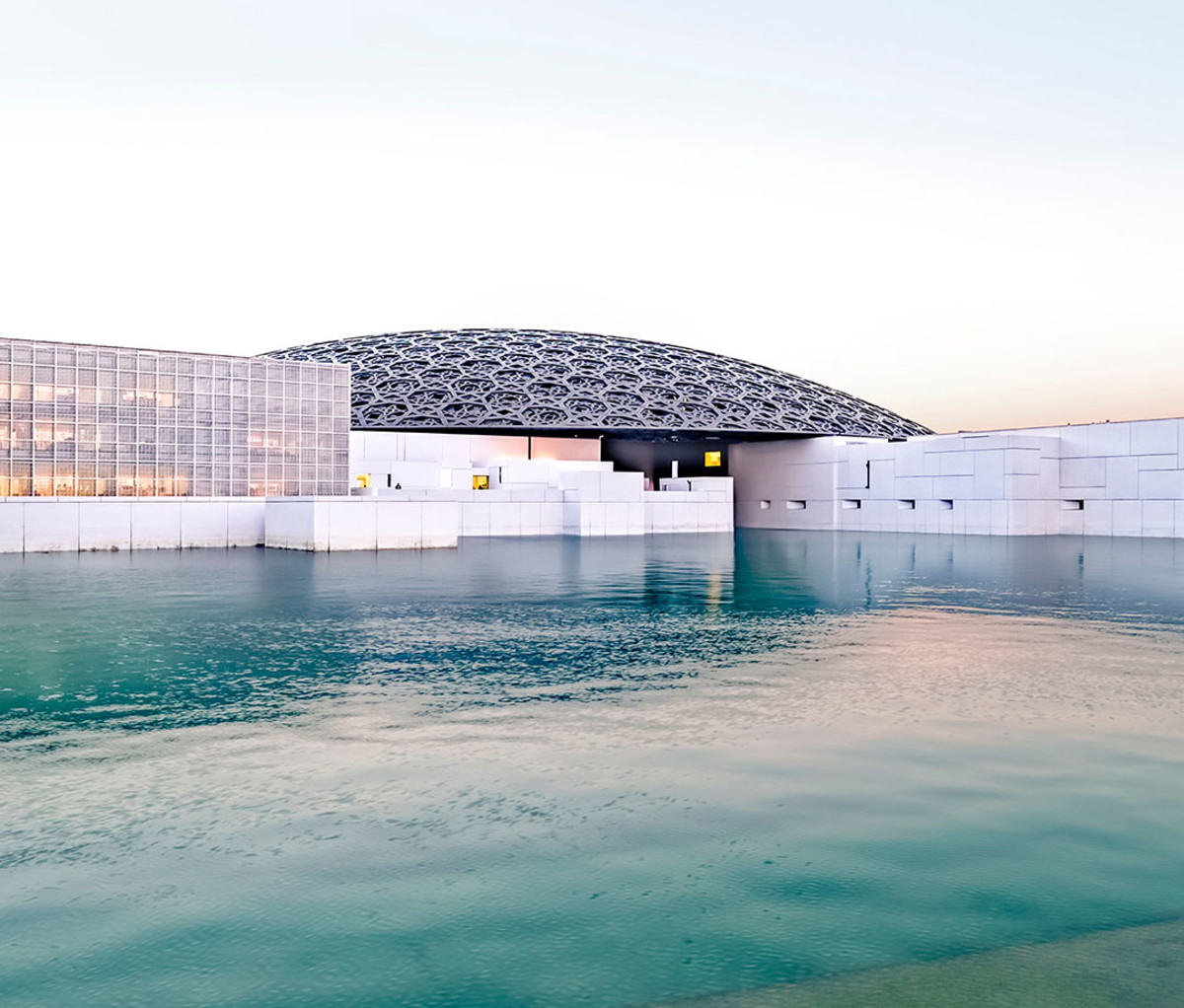 Saturday: Spa Therapy and a Culture Fix
Morning: Cure your hangover by taking advantage of the city's spa culture—the UAE has at least 687 spas, most of which you'll find in five-star hotels. But for every insanely luxurious treatment (like Emirates' A Day of Gold package, which features five-and-a-half hours of pampering, including a 24-Carat Gold Radiance Facial, for $1,200), there are affordable indulgences. Try the 60-minute Aromatherapy Massage at the Spa at Yas Viceroy Abu Dhabi for $140 or the signature six-step hammam experience at Anantara Spa at the Eastern Mangroves Hotel for $180.
Afternoon: Get your culture fix at the Louvre Abu Dhabi Museum, which just opened last fall after nearly a decade of development. It hosts four temporary exhibitions per year in collaboration with the mother ship in France. These include pieces from the Louvre's earliest collections, as well as combined efforts of UAE artists and historical French manufacturers, and deep dives into the tools of exploration.
Evening: Catch the sunset at Asia de Cuba, a Latin-Asian lounge, while sipping on a Batabano Breeze or Dihigo Martinez—or both! Drinks are two-for-one between 4 p.m. and 8 p.m. every day of the week. You can stay for dinner (the ceviche bar here is top notch), or you can head to Byblos sur Mer at the Intercontinental for authentic Lebanese dishes.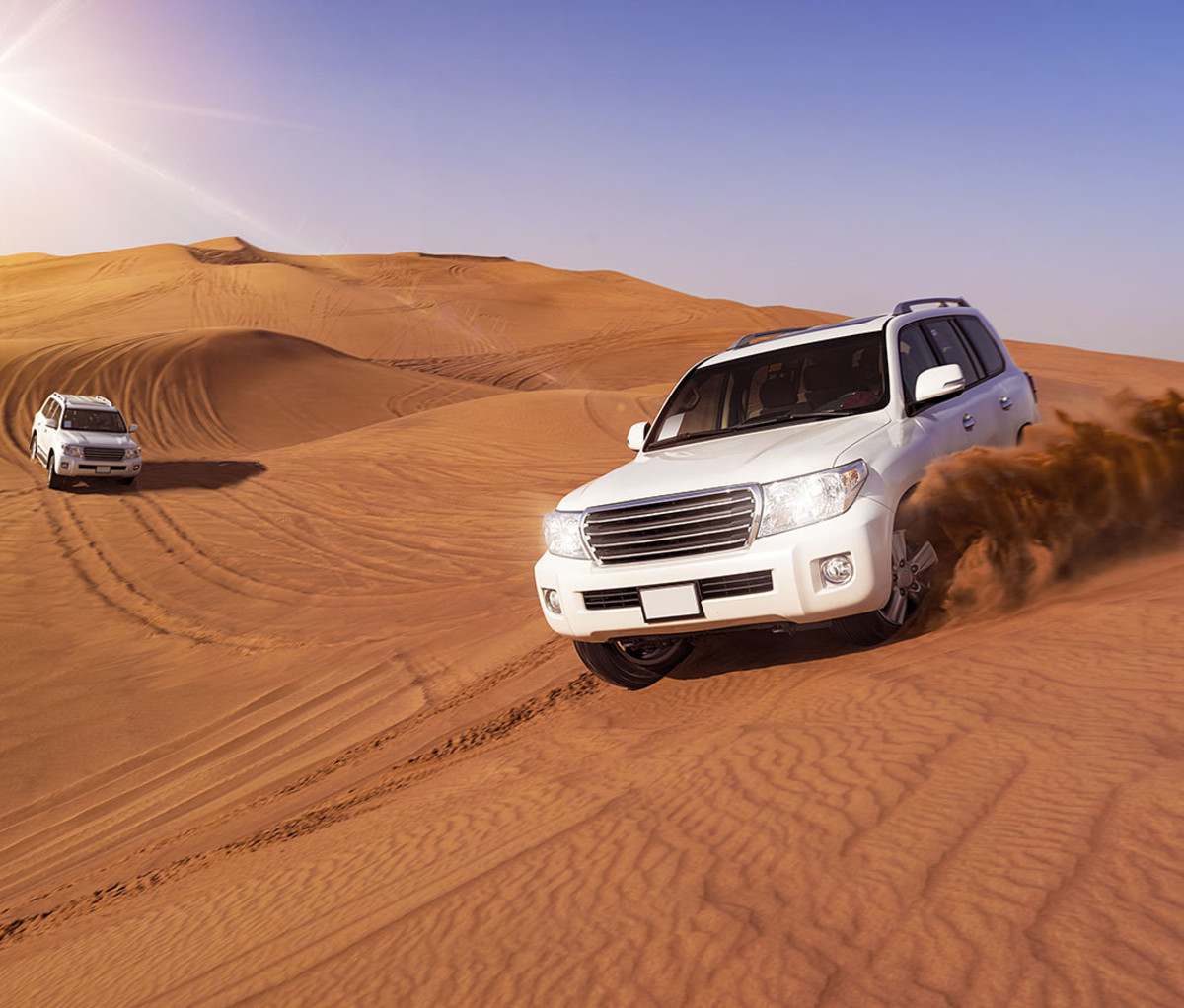 Sunday: Dune Bashing and Camel Riding
Morning and afternoon: As opulent and exciting as the cities are, what makes the UAE unique is its proximity to the Empty Quarter, the world's largest contiguous sand mass. Part of the larger Arabian Desert, it also touches Saudi Arabia, Oman, and Yemen, and serves as a playground for tourists in the Middle East.
Spend Sunday dune-bashing your way through the desert. Half-day desert tours—like those offered by Al Badeyah Eyes Tourism—typically include 4×4 transportation, lunch, sand boarding or sledding, camel or horseback riding, and quad biking or ATVing. If you're not an early riser, sign up with Abu Dhabi Desert safari for an afternoon pick-up; you'll still get all of the above plus a gorgeous sunset experience, shisha smoking, bar access, belly dancing, and a buffet dinner. (The really adventurous can even sleep under the stars with an overnight desert tour.)
Evening: If you're back in the city for dinner, splurge on a fine dining experience at Emirates Palace. Mezlai tries to convey the experience of dining in a very fancy Bedouin tent—it claims to be Abu Dhabi's first Emirati restaurant. The menu is full of local flavors (za'atar, dates, saffron) with an upscale twist, which is the perfect way to end your ultimate weekend in the UAE.
For access to exclusive gear videos, celebrity interviews, and more, subscribe on YouTube!