Originally published in Yahoo! Travel
There's more to Amsterdam than sex, drugs, and electronic music. Dozens of the world's most interesting museums are nestled among the Dutch capital's charming canal houses, world-famous red-light windows, and smoke-filled coffee shops. There's one dedicated to the city's maritime heritage. Another museum is a fashionista's dream: a tribute to bags and purses. One chronicles the life of Anne Frank. Another displays the work of Vincent van Gogh. Others delve into the sex and drugs for which Amsterdam is perhaps best known.   
If you're planning a seven-day trip to Amsterdam, there's a great museum to see every day of the week.
1. The Amsterdam Museum
Address: Entrances at Kalverstraat 92 and Sint Luciënsteeg 27
Admission: 11 euros ( $16) for adults; 5 euros ($6) for kids 5-18; children under 4 are free
Hours: 10 a.m. until 5 p.m. Closed April 27 and Dec. 25.
If you really want to get to know Amsterdam, make Amsterdam Museum one of your first stops. Amsterdam's is a story that starts over 1,000 years ago, and the Amsterdam Museum tells it in a more engaging way than any book, tour guide, or website can. It uses interactive exhibits to tell the stories of Rembrandt, van Gogh, Anne Frank, and other famous figures who have called the city home. This museum puts all the others — and the rest of Amsterdam — into context.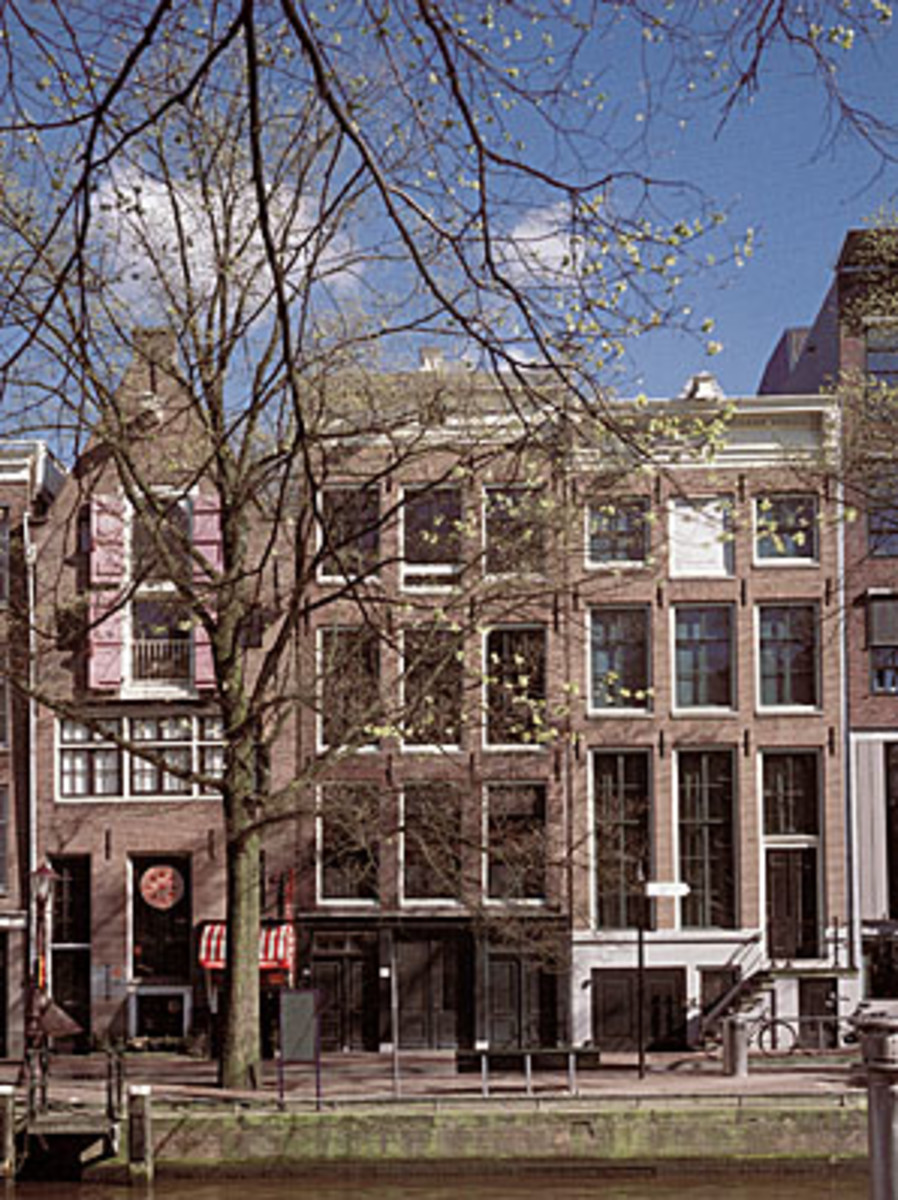 2. The Anne Frank House
Address: Prinsengracht 263-267
Admission: 9.50 euros ($13) for adults; 5 euros ($7) for kids 10-17; .50 euro ($.70) for kids under 10
Hours: Vary by season
This is a museum worth waking up early for. And if you don't buy tickets online ahead of time, that's exactly what you'll have to do. The Anne Frank House is one of Amsterdam's most popular museums, and lines form early. This museum includes the house where young Anne Frank hid with her family and wrote her now-famous diary during the Nazi occupation. It's a special time to visit the Anne Frank House; this year marks what would have been Anne's 85th birthday.
3. Rijksmuseum
Address: Museumstraat 1
Admission: 15 euro ($20) for adults; kids under 18 are free
Hours: 9 a.m. until 5 p.m.
After a decade of renovations, this behemoth museum has reopened and is seeing a surge in visitors. In 2013, the Rijksmuseum was the most visited museum in the Netherlands. The museum chronicles Dutch history, focusing on the Eighty Years' War, Dutch colonialism, and World War II resistance and liberation. The Rijksmuseum has an extensive collection of 2,000 paintings from the Dutch Golden Age.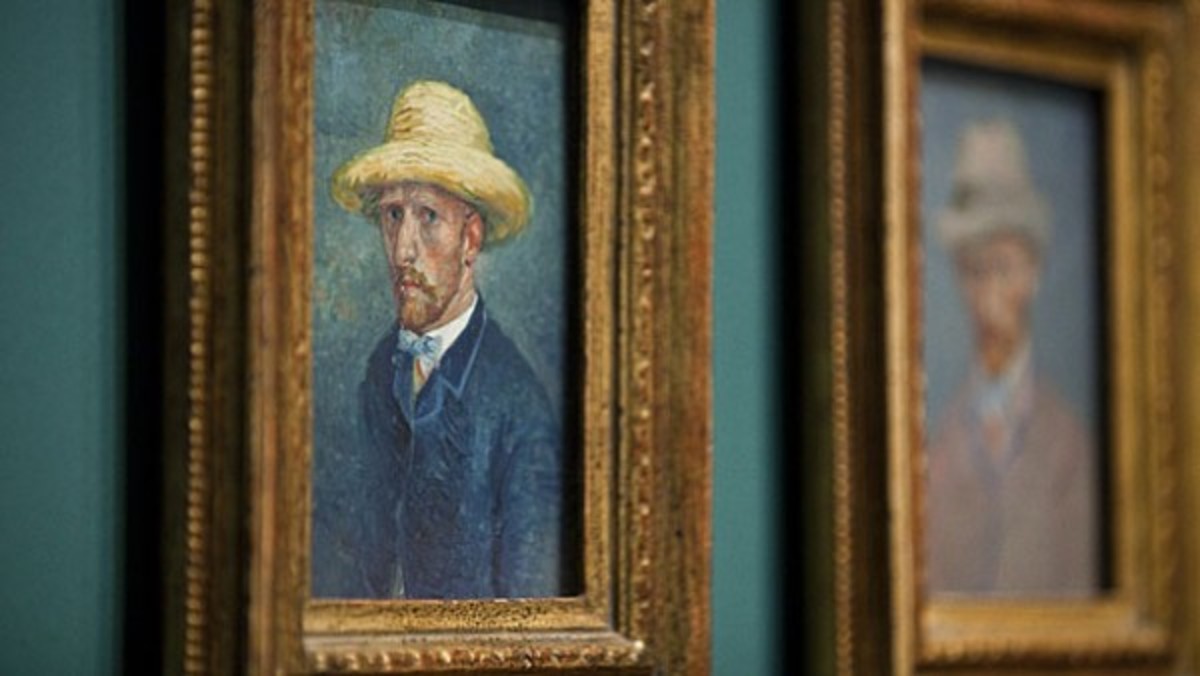 4. The Van Gogh Museum
Address: Paulus Potterstraat 7 in Museumplein
Admission: 15 euros ($20) for adults; children under 17 are free
Hours: Vary by season
The Van Gogh Museum houses the largest collection of Vincent van Gogh paintings in the world: 200 paintings, plus 500 drawings and 750 letters. It includes self-portraits and several of van Gogh's most famous pieces: "Sunflowers" (1889), "Irises" (1890), and "Almond Blossom" (1890).  
5. The Hash Marihuana & Hemp Museum
Address: Oudezijds Achterburgwal 148
Hours: 10 a.m. until 10 p.m.
Admission: 9 euros ($12) for adults; free for children
Before there was Oaksterdam University and before there was Denver, there was Amsterdam — the original pot capital of the world. Amsterdam's Hash Marihuana & Hemp Museum, which first opened in 1985,  aims to chronicle both the story of marijuana in Amsterdam and the experience of marijuana consumption. Its new venue (opened in 2012) houses about 6,000 cannabis-related items. The museum includes an interactive vaporizing exhibit, a collection of reefer-madness memorabilia, several pipes, a pair of hemp running shoes, and 16th- and 17th-century Dutch paintings that depict Amsterdam's original "smoke houses."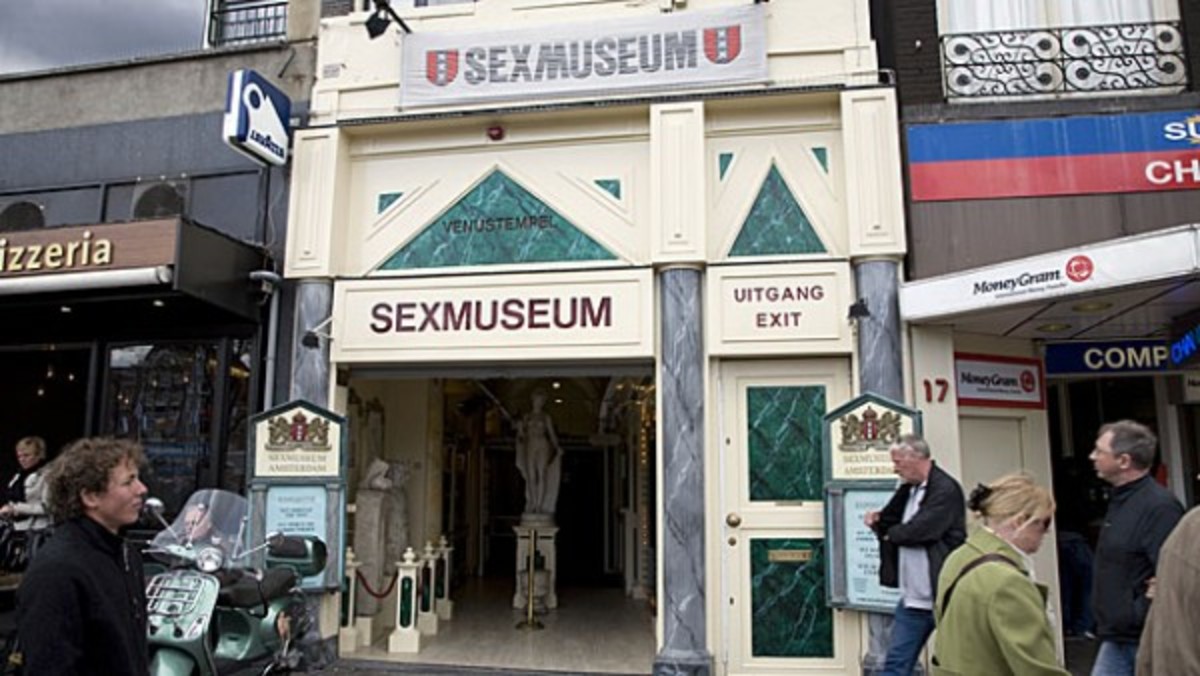 6. Sexmuseum Amsterdam
Address: Damrak 18
Hours: 9:30 a.m. until 11:30 p.m.
Admission: 4 euro ($5)
Amsterdam's Red Light District isn't what it used to be, and Sexmuseum isn't what you'd expect it to be. Still, it's worth a visit, and when better than a Saturday night? This museum bills itself as the world's oldest sex museum, but it is tiny, considering Amsterdam's worldwide reputation as a hub for X-rated activity. The museum's collection includes a plaster Venus; a full-size wax Mata Hari; and several erotic pictures, paintings, and even sound recordings. But it is hard to compete with Amsterdam's most intriguing sex exhibit: the red-light windows in its world-famous Red Light District.
7. The Biblical Museum
Address: Herengracht 366-368
Hours: 10 a.m. until 5 p.m. Tuesday through Saturday, 11 a.m. until 5 p.m. Sunday and most holidays.
Related: #SummerTravel: The 10 Best Places in Europe to Visit Now, via Lonely Planet
Admission: 8 euros ($11) for adults; 4 euros ($5) for visitors 5-18; kids under 4 get in free
After a week in Amsterdam, you may feel like it's time to repent. You're probably not alone. Lucky for you, The Biblical Museum is open on Sunday. This museum tells the Bible's story, with a focus on documenting the role the Netherlands played in translating, printing, and distributing Bibles. As you might expect, the museum is home to several centuries-old Bibles, including the first Bible ever printed in the Netherlands. That Bible was printed in 1477. 
RELATED: 
For access to exclusive gear videos, celebrity interviews, and more, subscribe on YouTube!