The Hashemite Kingdom of Jordan (best recognized simply as Jordan) is considered by many to be one of the Middle East's most mesmerizing destinations. Despite ongoing turmoil between neighboring nations, Jordan has been consistently referred to as an oasis of stability in an oft-dismissed corner of the globe. As one of the region's safest countries, it's also one of the tiniest—but don't let that fool you. What Jordan may lack in size, it more than makes up for in culture, adventure, and unforgettable attractions.
Home to about 10 million people, the semi-arid country sprawls over approximately 35,000 square miles (roughly the same size as Indiana or Portugal). Its impressive collection of iconic sites have long enchanted visitors, like the ancient rose-colored city of Petra; Wadi Rum's dramatic, Mars-like landscapes; and the intense blue waters of the Dead Sea, aka the lowest point on earth. But while most visitors use Amman (the country's bustling capital) as a basecamp during their Jordanian journey, there's a new hotspot that's starting to build some serious buzz.
"New" might not be the right adjective to describe Aqaba—considering the port city has been inhabited since 4000 B.C.—but it's undoubtedly having a moment. Over the past few years, Aqaba has transitioned from a once-frumpy dot on the map to a luxurious waterfront retreat. Today, the city wears its title as "Jordan's only coastal city" with pride, offering tourists the perfect balance of lavish hotels, aquatic adventures, and authentic Jordanian culture. Here, your four-day guide to exploring one of the Middle East's most exciting escapes.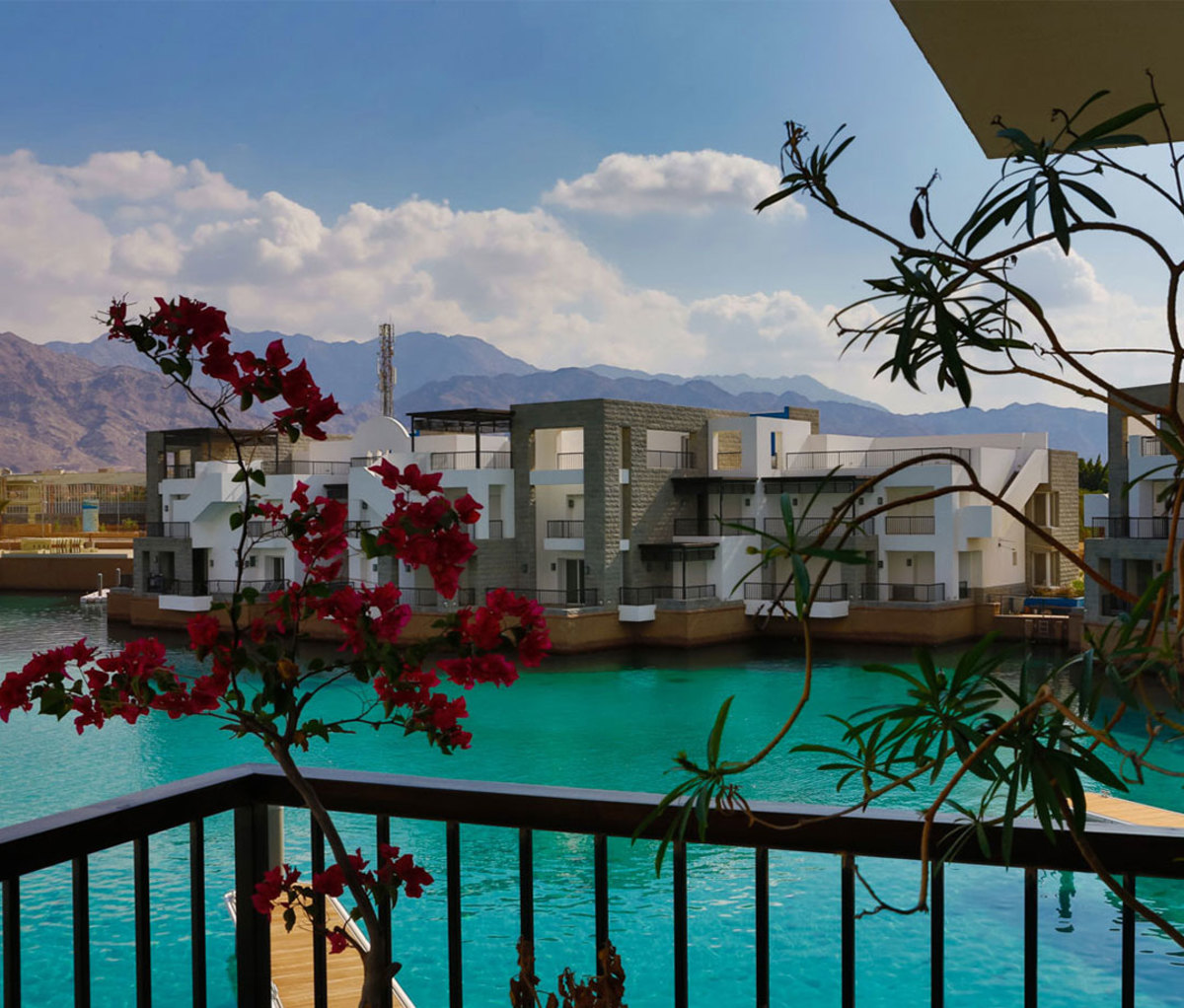 Where to Stay in Aqaba, Jordan
Encircled by towering mountains and overlooking the dazzling waters of an exclusive marina, the brand new Hyatt Regency Aqaba Ayla Resort offers tourists the city's most spectacular stay. With its sleek and contemporary design, the picturesque property comes teeming with perks, including five culinary concepts, a 24-hour StayFit gym, and 286 rooms and suites (each boasting water-facing vistas). Its arrival marks the first hotel to debut within the prestigious Ayla development, a master-planned, multiphase hub nestled on the northern shores of Aqaba.
The Kempinski Hotel Aqaba is another attractive option, offering upscale digs for discerning tourists. Perched on the white-sand shores of the Red Sea, the five-star hotel is especially popular with European jet-setters and business travelers alike. With a range of spacious suites and varied room layouts, there's something suitable for everyone.
Those looking for a more subtle, budget-friendly experience should consider arranging a stay at the three-star Captain's Hotel. Originally opened as a seafood restaurant (which still exists on the ground floor), it now bills itself as Aqaba's one and only boutique hotel. With 65 well-appointed rooms and a prime location in the heart of the city, guests are sure to feel right at home.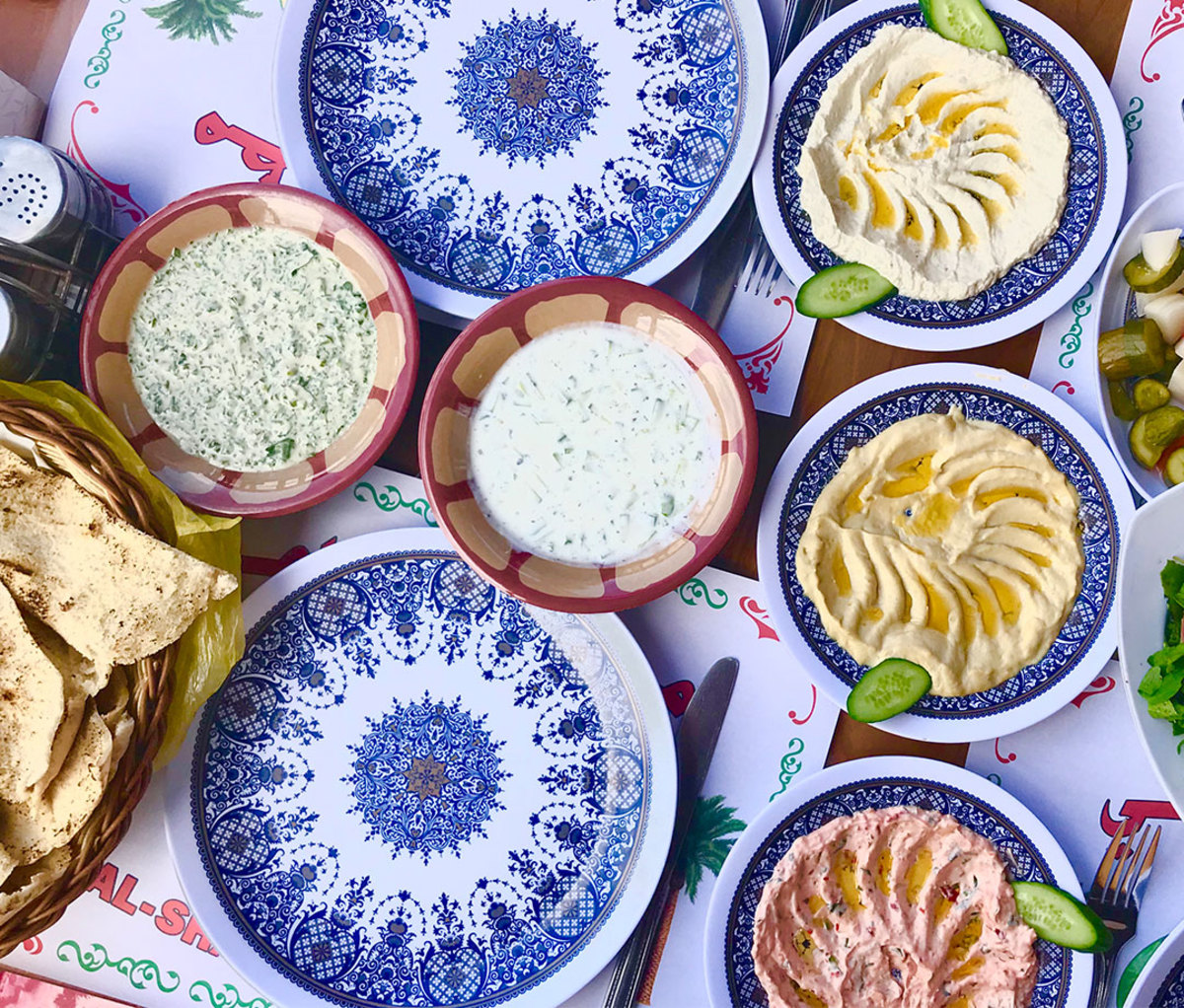 Thursday: Unwind in Style
Evening: For some of the best Middle Eastern cuisine in Aqaba, book a table at Burj Al Hamam, housed within the InterContinental Aqaba Resort. One of the city's top-rated restaurants, visitors flock to taste their classic flatbreads and dips, grilled lamb, fresh seafood, and Lebanese desserts. Soak in the golden-hued ambiance of their mosaic-tiled dining room, or enjoy an al fresco evening with sweeping sea views from the open terrace.
Friday: Discover the City by Foot
Morning: Start off your day with a fresh cup of cardamom-spiced Arabic coffee to shake off any lingering jetlag. Once the caffeine has coursed through your veins, kick off the day with a visit to one of the city's most sought-after attractions: Aqaba Castle. Dating back to the early 16th-century, the historic fortress is still perched along the coastline of the Red Sea. Stop by to meander through its timeworn corridors while learning about its storied past.
Afternoon: Head toward town to get a better sense of the city. With a decidedly laid-back vibe, there's never a real sense of urgency in Aqaba. It's a place where people tend to go with the flow. Spend a few hours wandering at leisure through the city's colorful downtown souqs in search of local herbs and spices, essential oils, clothing, and countless other souvenirs. Just don't be shy about haggling.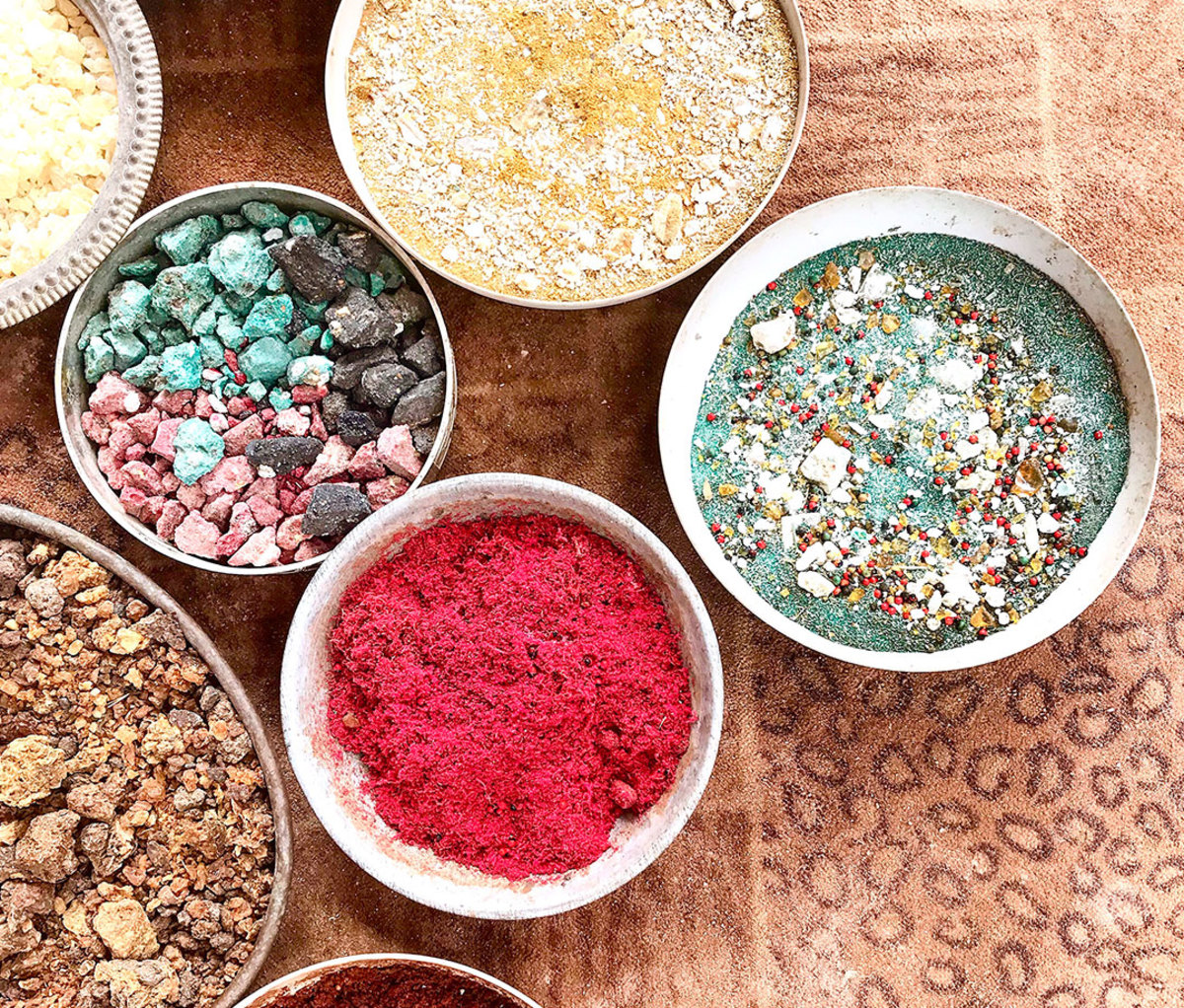 Evening: As the day begins winding down and the sun starts to set, take a trip over to the Sharif Hussein Bin Ali Mosque. The grand, gleaming place of worship is an icon of Aqaba, named after the emir of Mecca who proclaimed the Arab Revolt (he's also the great-great-grandfather of Jordan's current king). It's especially breathtaking once night has fallen and lights illuminate its striking white facade. For dinner, pay a visit to Fish Fish, a local favorite that specializes in, you guessed it, seafood.
Saturday: A Day Trip of Epic Proportions
Morning: Conveniently located between both Petra and Wadi Rum, Aqaba is said to be the third point in Jordan's golden triangle of tourism. Take advantage of the city's prime location by planning a day trip to one of the cultural icons close at hand. While there are plenty of operators that organize itineraries to both, your best bet is to book through a trusted local tour company like Experience Jordan. We recommend one that brings you to Al-Khazneh (The Treasury).
Afternoon: Your arrival back into Aqaba will depend on which itinerary you wind up selecting. But once you return to the city limits, take time to unwind by visiting the Hyatt's Aqua Spa, which features a range of rejuvenating treatments, an outdoor pool, and a traditional Turkish Hammam. Or, if you've still got some steam, consider hitting the stunning fairways of the Ayla Golf Club.
Evening: For a more diversified dinner menu, check out Casalingo. The Italian-influenced restaurant is stacked with familiar recipes such as grilled lobster, spaghetti carbonara, and baked rack of lamb. To satisfy your sugar cravings, pop into Pistachio Sweets for dessert. The cozy outpost peddles all sorts of treats ranging from kanafeh to baklava. End the evening with a nightcap at InterContinental's Martinis Lounge, which often features live music and riveting belly dancing performances.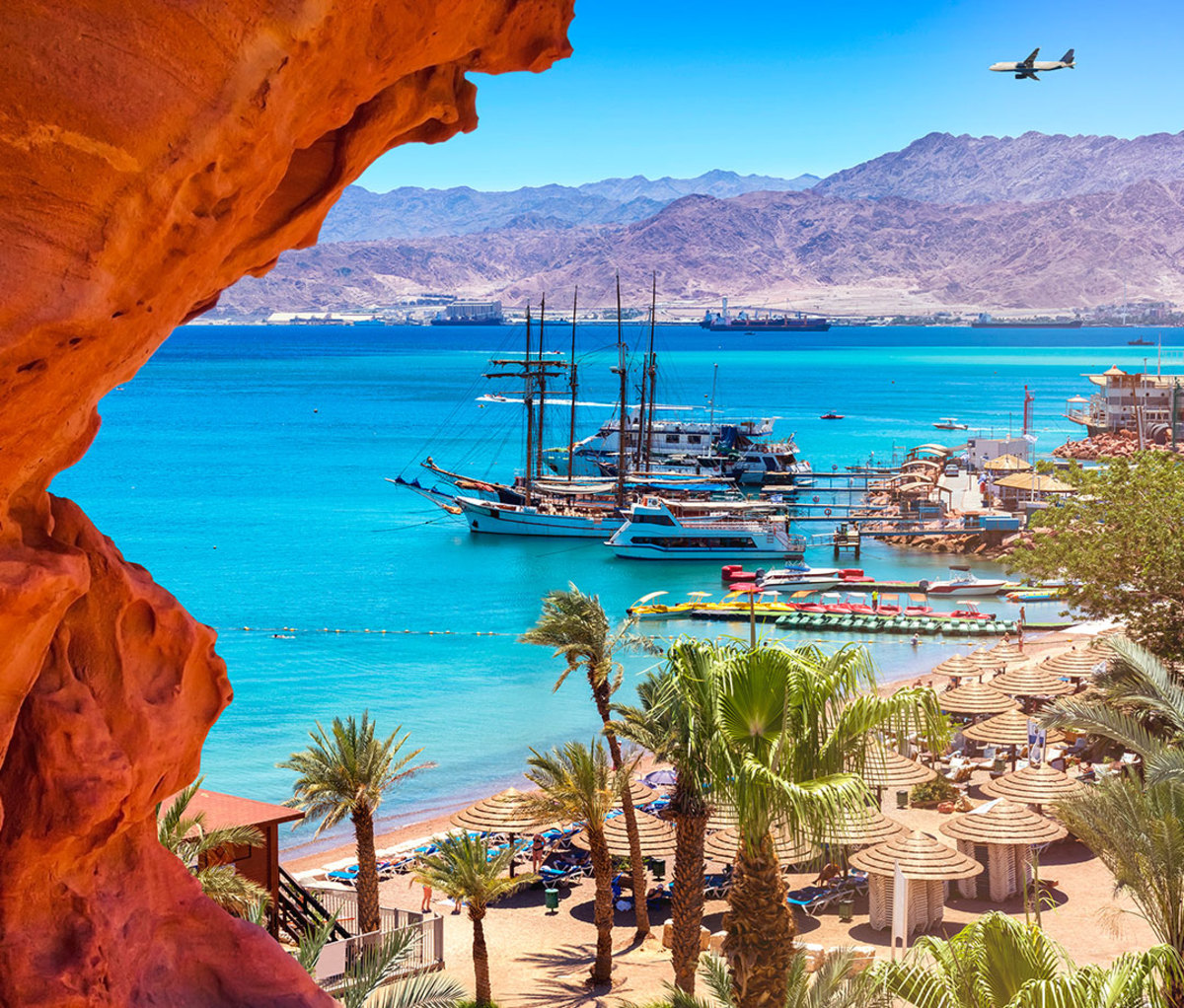 Sunday: Soak up the Sun
Morning: Now that you've been acquainted with Aqaba, it time to take advantage of the city's endless array of watersports. Venture over to the Berenice Beach Club, your one-stop shop for all things aquatic. Spread over 1,600 feet of coastline, you can spend the morning lounging poolside or taking a dip in the sea.
Afternoon: After a low-key morning, kick things up a notch and get your adrenaline pumping with one of Berenice Beach Club's myriad water activities. Popular options include yacht trips, water skiing, flyboarding, parasailing, and canoeing. Thanks to its clear waters, Aqaba is also a world-renowned diving destination known for its diverse ecosystem and remarkable marine life. Home to nearly 250 hard- and soft-coral species and approximately 1,000 species of fish, you'll definitely want to join a diving excursion. If you're a beginner looking to take a training course or a seasoned pro, Sindbad Diving Club will have you covered.
Evening: Once you've sufficiently soaked up the sun, there's no better way to wrap up the day than with an evening boat cruise on the Red Sea. Whether you're looking for a private rental or group excursion, make sure you catch one of Aqaba's legendary sunsets. It's the last item to check off your list before packing your bags and heading home.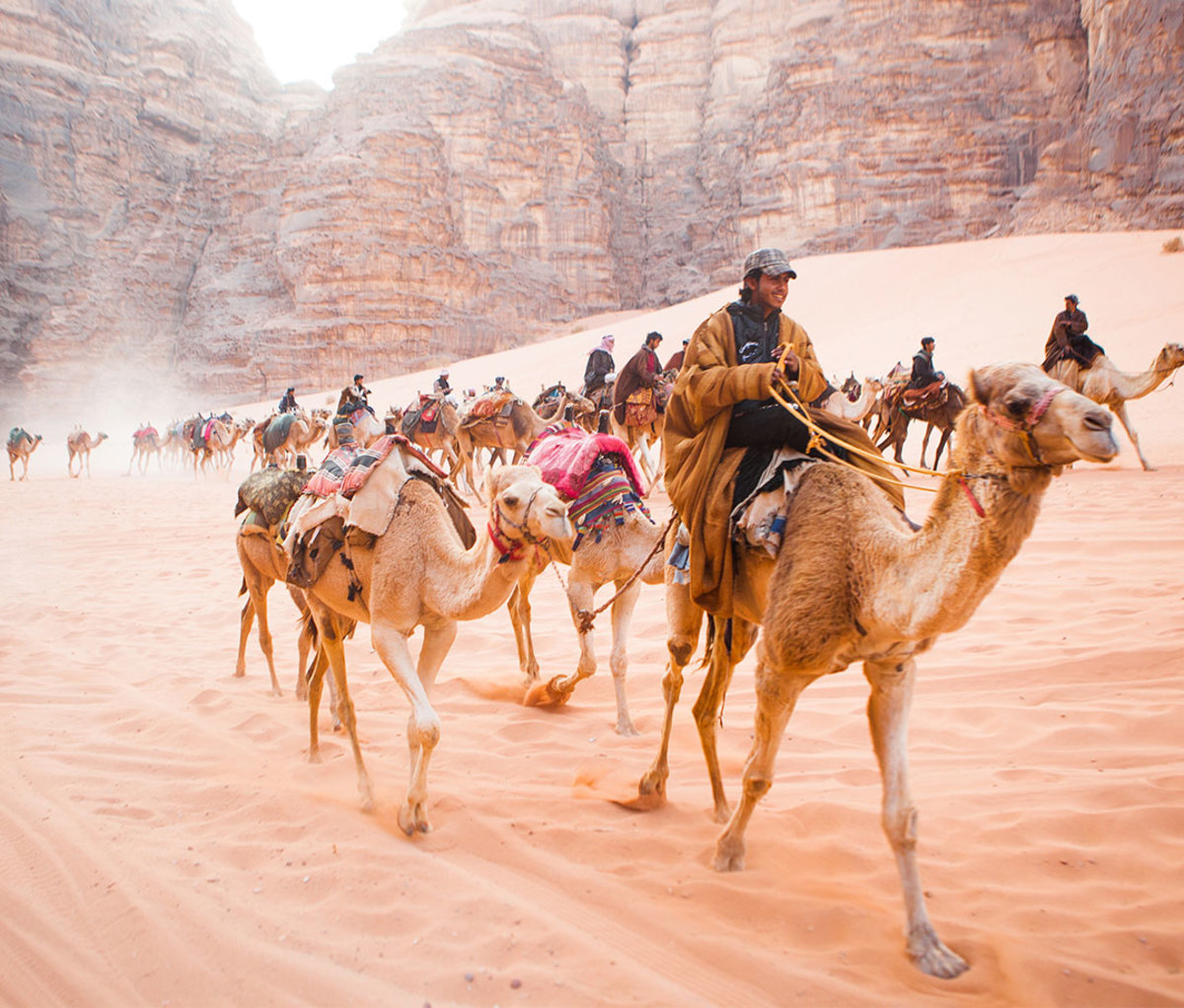 Know Before You Go
As an Arab country, there are certain cultural norms travelers should take into consideration when preparing for a visit. The Jordan Tourism Board has a full list of useful resources on their website, but below are a few helpful travel tips to keep in mind:
● Consider your attire. More conservative clothing will be appreciated. For example, men should never walk around shirtless in public and shorts are rarely worn by men or women. Bring plenty of loose and light clothing options.
● Stay hydrated. Temperatures can skyrocket in Jordan, so be sure to drink lots of water and carry a reusable bottle with you (especially if visiting sites where clean water isn't widely accessible).
● Not all water is potable. It's not recommended for visitors to drink tap water in Jordan (unless specified by your hotel), but filtered water is readily available in stores and restaurants.
● Pack a scarf and/or hat (as well as lots of sunscreen). This will help keep you cool during the day, block some of the sun's harmful rays, and may also come in handy for women hoping to visit religious sites.
● Bring some cash. Most hotels and larger restaurants and shops will accept major credit cards, but it's always a good idea to keep some cold hard cash (Jordanian dinars) on hand, especially if shopping in local souqs.
● Taxis are a cheap form of transportation. You can call ahead or hail one from the street in Aqaba—just be sure to negotiate and agree upon a rate before getting in (or you may get hustled).
● English-speakers are common. Although Arabic is the official language, English is widely spoken (especially in cities like Aqaba).
● Drink in moderation. Although you can find alcohol served at many restaurants and hotels, public displays of drunkenness are extremely frowned upon and can even result in legal troubles.
● Check visa information before arrival. Regulations depend on your citizenship, where you're entering from, and how long you're staying, so be sure to do your research beforehand to avoid any issues. U.S. citizens can stay up to date here.
For access to exclusive gear videos, celebrity interviews, and more, subscribe on YouTube!