Let's play a little word association: We say "Bar Harbor," and you probably say "lobsters." Or maybe lobster roll. Or lobster ice cream.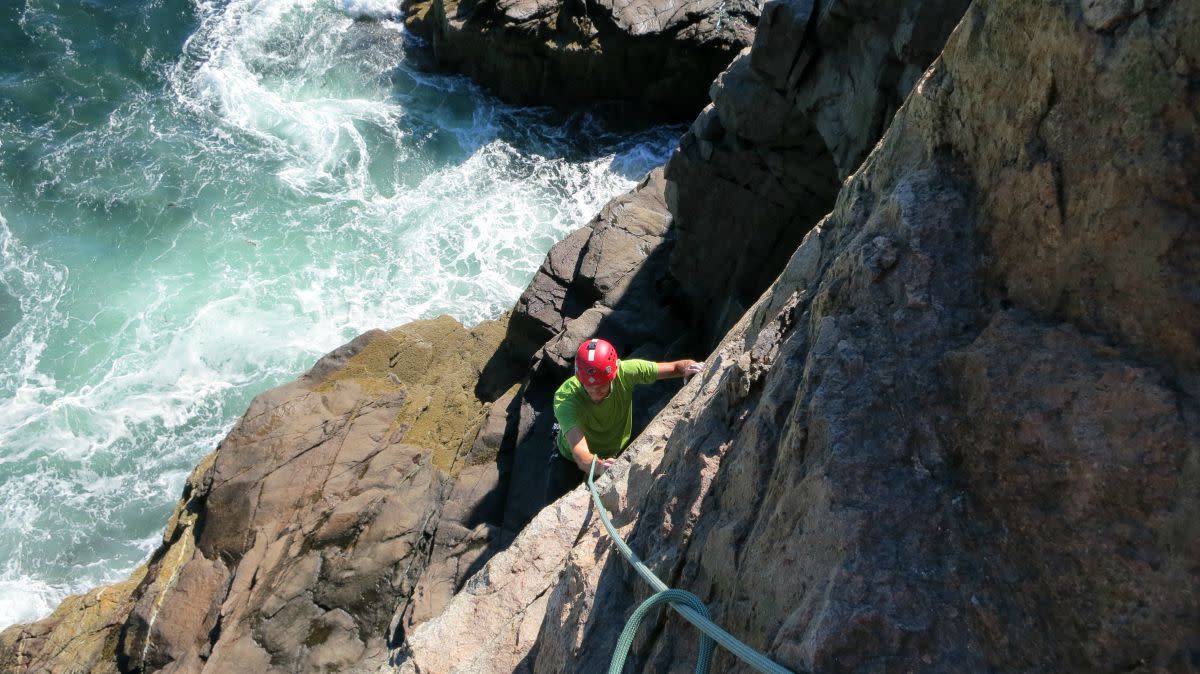 Yes, the tiny
Maine
town is famous for its ample haul of delicious red critters, but there's more to do than crack shells when you get into town.
If ever there were a place that felt frozen in time, it would be Bar Harbor, Maine.
You don't come here for quick meals and from-the-car-window sights; there's nary a McDonald's or Target in sight. (Though there are an unreasonable number of Dunkin Donuts locations just outside of town. Paradise).
You come here for Acadia National Park, to pluck wild blueberries straight off the bush, walk through a seaside village noshing on fresh lobster rolls, hike above the fog layer to the top of a mountain and rock climb granite cliffs with the ocean spray nipping at your heels.
In short, it's everything you expect from New England, and it's the best excuse to slow your roll — even if it's just for a couple of days.
Day 1: 7 a.m.
Bar Harbor is a five-hour drive from Boston, a highway trek up I-95N to Coastal Route 1 (plug "Acadia National Park" into your GPS to navigate the small twists and turns from there).
Be prepared to pit stop for some serious antiquing along ME-3 E; there are innumerable secondhand shops peddling everything from Adirondack chairs to used lobster traps.
Take a detour on Route 1 to grab a cup of home-brewed coffee and a toasted bagel with salmon and cream cheese at Flex It Café, a hip little establishment (without all the hipsters) that doubles as an art gallery.
10 a.m.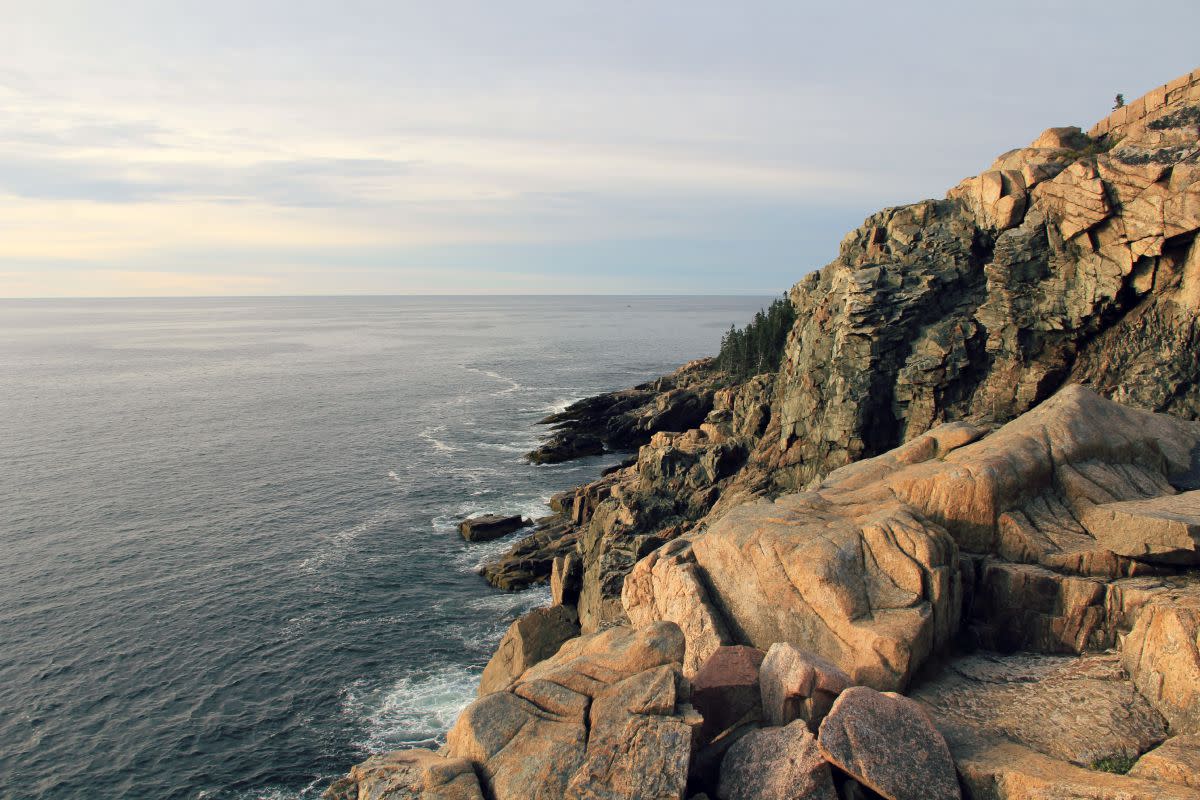 Tackle the grueling
Precipice Trail
, a steep 1.8-mile point-to-point
hike
that's not for anyone afraid of heights.
At certain points, it's more of a rock scramble than a hike, and you'll have to climb rung ladders and hold onto rails to avoid falling off the sheer cliffs. (This hike is no joke, and there have been deaths.)
Go on a clear day for sweeping views of the park and the ocean. Call ahead to make sure it's open: In summer months, it's a protected area for nesting falcons. Out of luck? Try the Beehive hike, another ladder-and-rung trek with great views of the park.
2 p.m.
Pack a picnic lunch (make sure to pluck a few blueberries off the bush during your hike) and head out to
Sand Beach
for a bite by the sea.
If you can get your hands on some Maine staples — we like the blueberry soda or Whoopie pies — even better.
3 p.m.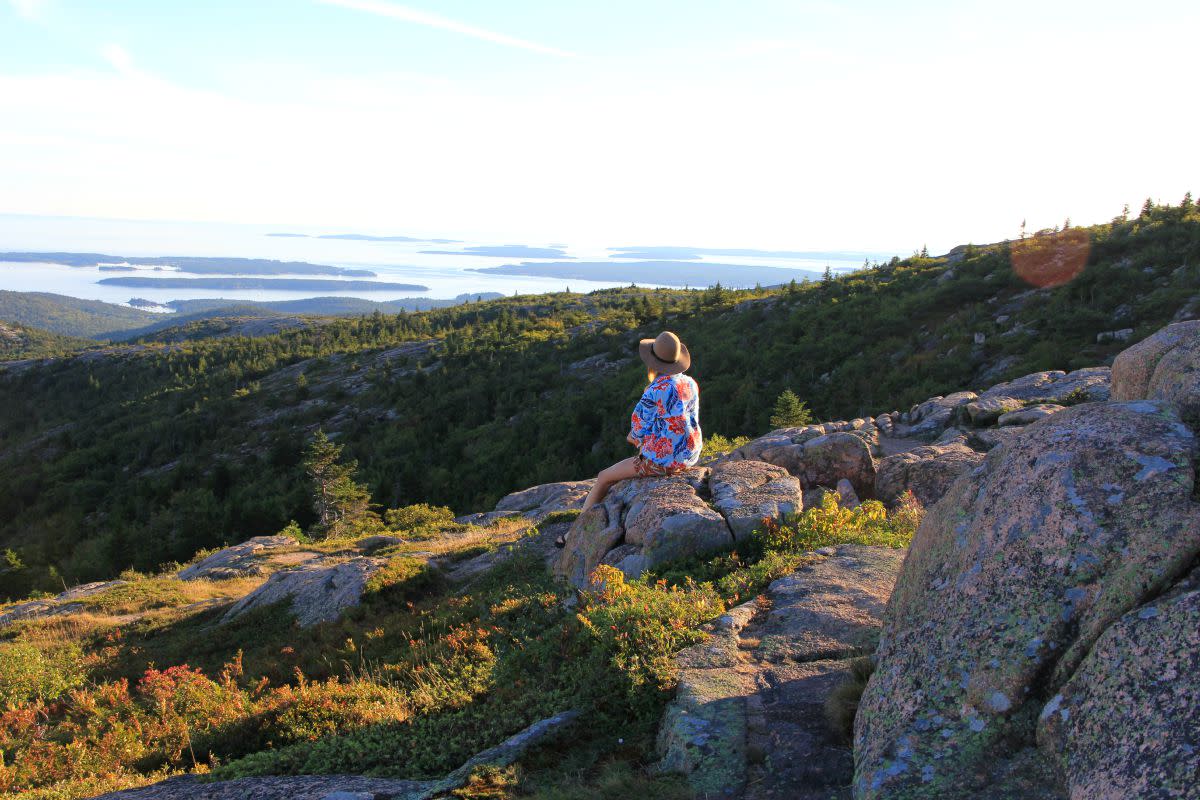 Follow the one-way Park Loop Road and swing by
Thunder Hole
before finding the parking lot for
Otter Cliff
, a popular
rock climbing
area.
Go with a guide (we've heard good things about Atlantic Climbing School) or bring some trad gear to set up an anchor and climb a few routes right above the ocean.
Get there as early as you can: This is a busy spot for tourists and climbing schools alike due to its close proximity to the road and its picture-worthiness.
7 p.m.
Check into your campsite at Blackwoods Campground.
Just a minute up the road, you'll be able to wash off the day at the 24-hour indoor shower building, pick up dry firewood and find ice for your cooler.
A shower will run you eight quarters for four minutes and 10 gallons of hot water, so lather up quickly or plan to shell out a few more bucks.
Day 2: 6 a.m.
Use your camp stove to cook up breakfast and take a quick drive to the top of Cadillac Mountain, the highest point on the North Atlantic seaboard and the first place the sun hits in the U.S. for most of the year.
9 a.m.
There are no mountain biking trails in Acadia or the surrounding area, but there are groomed carriage trails that offer a climb-and-drop challenge if you brought your bike.
Grab a trail map and pedal the 13-mile ride up through the mountains and around Jordan Pond, stopping off for a few half-mile hikes toward the top (go clockwise for a 2-mile downhill coast at the end).
2 p.m.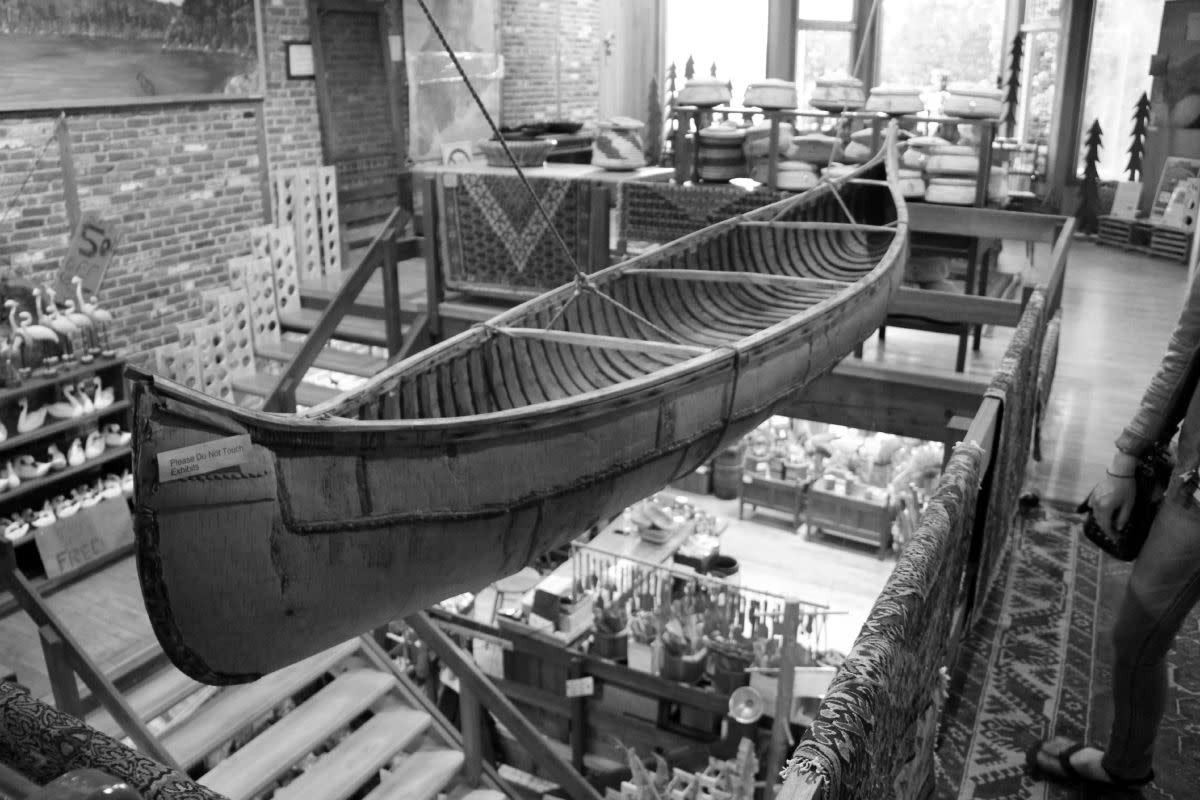 Sign up for a brewery tour and tasting at
Atlantic Brewing Company
, where you can see how the small operation functions, learn about the brewing process and sample blueberry ale and coffee stouts.
If you're hungry, Mainely Meat is right outside waiting with fall-off-the-bone chicken wings and pulled-pork sandwiches.
5 p.m.
Get changed and head into Bar Harbor for a buttery grilled lobster from Stewman's Lobster Pound or the crispy pork belly and lobster bisque from Finback Alehouse.
Check out the local art galleries and stop in at Sailor & Hook for vintage wool blankets and nautical flags before heading for the point to watch cruise ships and the 151-foot schooner, The Margaret Todd, head out into the sunset.
No trip to Bar Harbor is done without a scoop of lobster ice cream from Ben & Bill's Chocolate Emporium.
But then again, Mt. Desert Island Ice Cream has a White Russian-flavored ice cream aptly named "The Dude." Your call.
9 p.m.
Set up camp at Seawall Campground for a more coastal camping experience; it's a five-minute walk to the ocean, so you can get one more whiff of the salty air (or even go for a surf) before you head out in the morning.
More from GrindTV
How to hike Virginia's Old Rag Mountain Summit Ridge Trail
5 epic big-wave spots to keep your eye on this winter
'Ruin and Rose' might be the most original ski film you'll ever see
For access to exclusive gear videos, celebrity interviews, and more, subscribe on YouTube!