Travel
Best Resorts and Hotels in Mexico to Get Away From the Crowds
Great hotels in Mexico are a dime a dozen. The buzz of blenders might as well be the national anthem. So how to do you dodge the overcrowded joints touting all-you-can-eat guac and endless games of pool volleyball?. You heed our recommendations, because we've found the hidden gems. We've discovered the best hotels in Mexico, including a boutique accommodation adjacent to a tequila distillery and another with a spa built inside of a cenote.
While international travel requirements remain somewhat convoluted for the time being, due to COVID-19, a trip to Mexico is an easy-to-acquire passport stamp. Also, the country offers just about any type of vacation you're looking for. You can relax on the beach in a hammock; discover and sample rare tequilas; or scuba dive in the Sea of Cortez, a place with such diverse marine life that Jacques Cousteau referred to it as "the world's aquarium."
If a vacation to Mexico is on deck, here are eight remarkable hotels and resorts with thoughtful designs and amenities worth building your itinerary around.
Best Hotels in Mexico to Book Now
Courtesy image
1. Banyan Tree Mayakoba
Where: Riviera Maya
Skip the frenzied Cancun hotel zone and slip away to a zen, luxe retreat at Banyan Tree Mayakoba. Coming off a $50 million expansion, Banyan Tree added beachfront pool suites and a beach club outfitted with an ocean-facing infinity pool that blurs the horizon with a raw bar. This high-end hideout is nestled between a lagoon and the Caribbean Sea. That means there's a beach to laze on, but you can also hop on a boat and meander through a maze of Venice-style waterways shaded by leafy mangrove forests.
Chef Alfonso de la Dehesa is one of a few chefs in Mexico who's certified as a sustainable fisherman. While the Spanish chef is known for his paella; try his Neapolitan-style pizza, too, which is served at the hotel's Sands Beach Club. He tested 300 pizzas before landing on the just-right recipe for his pie. Design-wise, Banyan Tree rooms are built with earthy slabs of chukum (a limestone-based stucco) and tropical woods juxtaposed with marble. If you can wait until early 2022, the resort will be debuting over-the-water lagoon villas.
Learn More
Nick Hall
2. The Cape, a Thompson Hotel
Where: Outside Cabo San Lucas 
One of the best amenities at The Cape, a Thompson Hotel is a tricky left-hand break right off the coast that taunts even the most advanced surfers. Located on a sandy stretch of Monuments Beach, The Cape has the best view of El Arco, a granite arch that rises out of the water (it deserves to be the official postcard of Cabo, if such a thing existed). With copper bathtubs, blue tiles, and lots of leather and wood, the Cape has a handsome design with some 1960s California-cool influence.
Waves crashing on craggy rock outcrops set the soundtrack here. If you can peel yourself away from the resort, The Cape has sport- and adventure-focused experiences called Baja Untapped. These give guests access to remote (read: less touristy) areas of the region, including access to the surf points locals love most, as well as mountain biking and hiking.
Learn More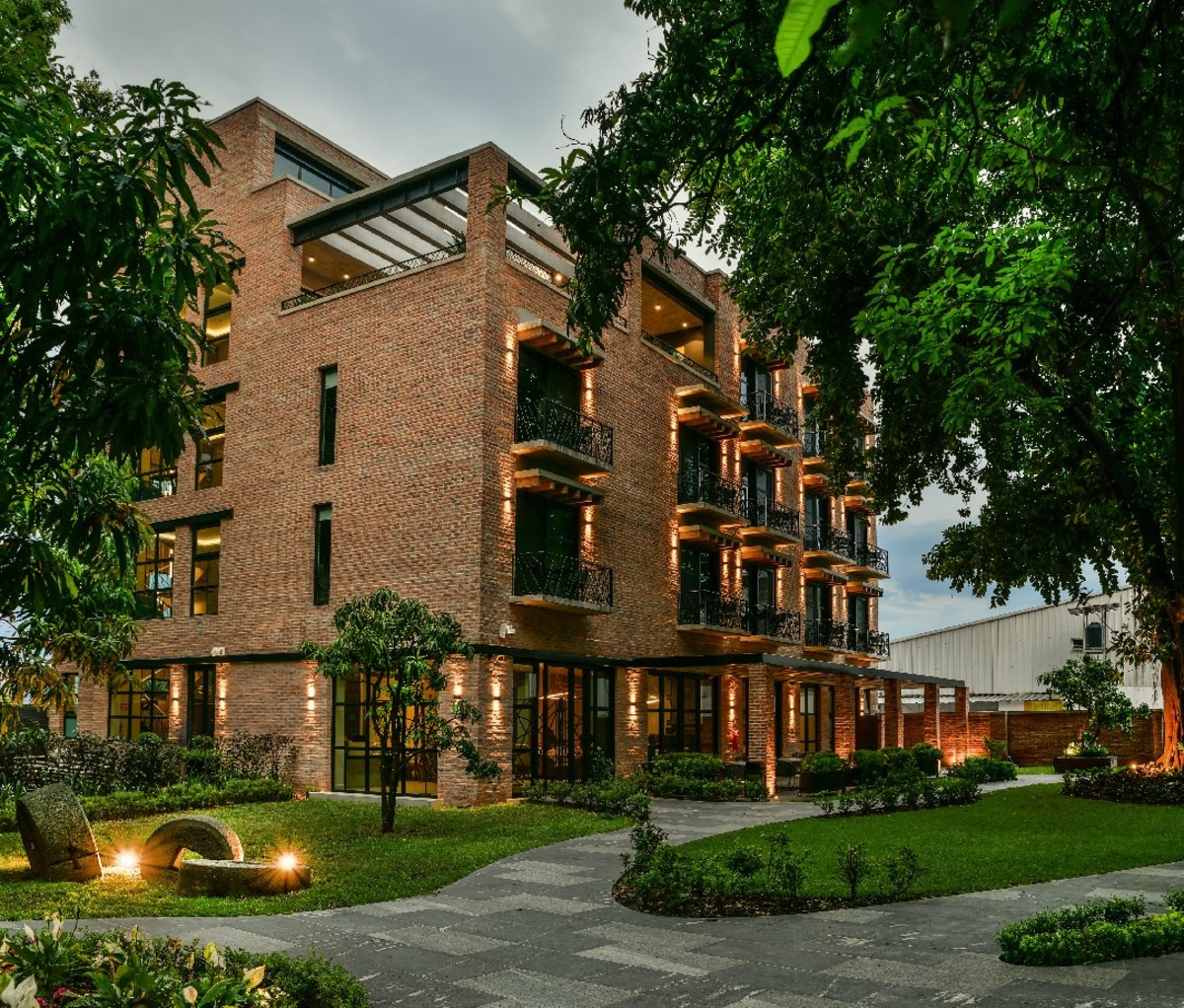 3. Casa Salles
Where: Tequila
Making a case that tequila travel should be a thing much like wine country getaways is Casa Salles. The new 25-room boutique hotel has a pool and spa, but it's main draw is the fact it shares grounds with La Guarreña distillery, the producer of El Tequileño tequila. After horsebacking through nearby agave fields, guests can tour the distillery and taste the brand's portfolio, including the world's only Reposado Rare. This unique agave spirit is worth the pilgrimage. It's been aged in a pipon, an extra-large American oak barrel, for more than six years. The result is a sip-worthy tequila with notes of caramel, vanilla, and honey. (Spending that much time bathing in the barrel would normally qualify the spirit as an extra añejo, but it doesn't meet that classification because the barrel is so massive).
The boutique hotel is within walking distance of Tequila's town square. Pay a visit to La Capilla, an unassuming but historic bar that should be on every cocktail enthusiasts radar. On property, you can enjoy curated experiences like a picnic dinner served in the agave field. There's also cocktail lessons from El Tequileño's tequila masters.
Learn More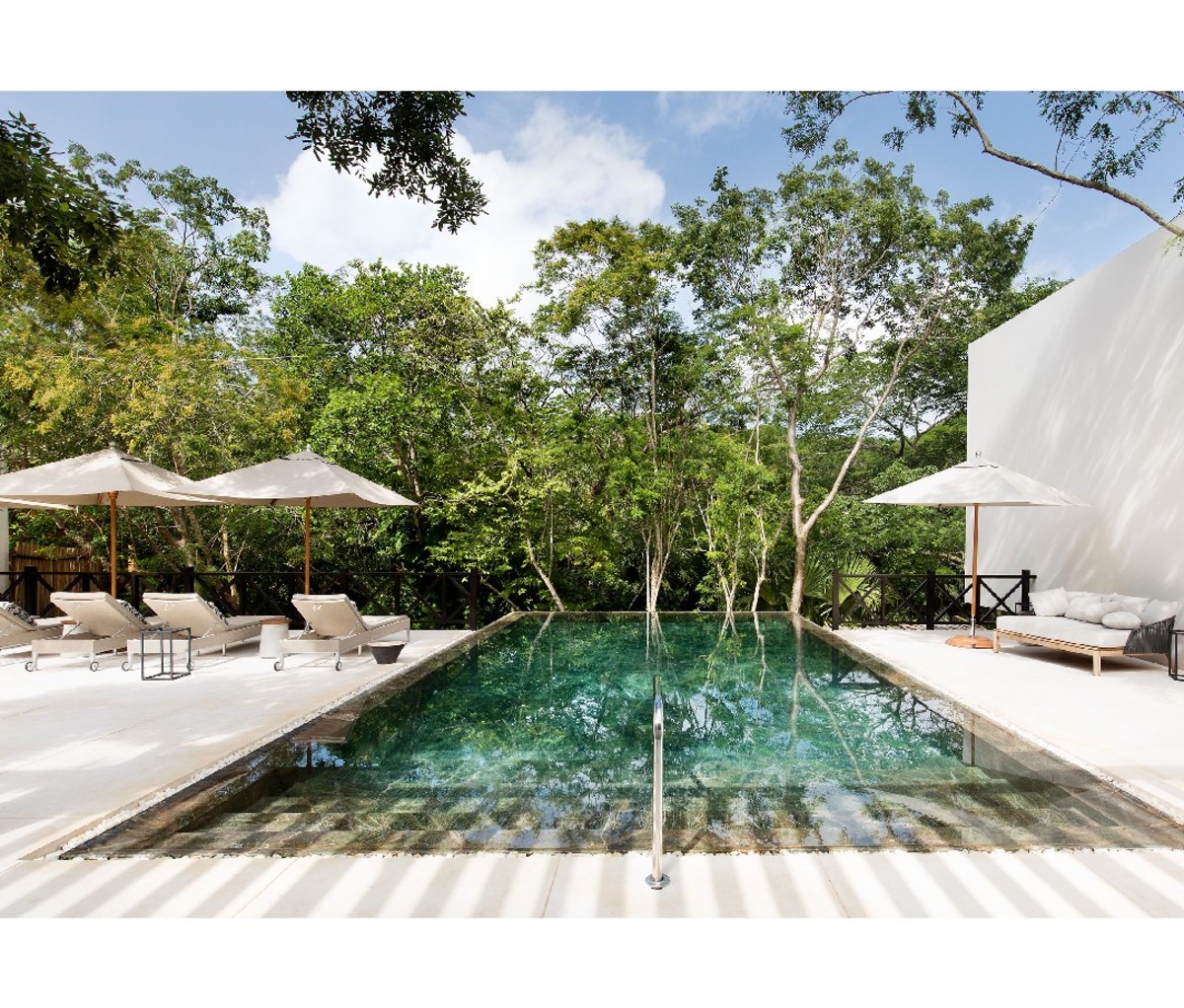 4. Chablé Yucatan
Where: Outside of Mérida
The showstopper at this retreat on Mexico's Yucatan Peninsula is a spa that was created inside a cenote, a limestone sinkhole held sacred by the Mayans. A dozen wooden cabins are suspended in the jungle, floating like tree houses above the emerald waters. At the foot of the cenote, and accessed by a staircase that winds through the verdant landscape, is a yoga terrace. Equally as impressive is Chablé Yucatan's deep collection of tequila, which includes more than 3,700 bottles and counting. A few years back, Chablé Hotels partnered with Jose Cuervo to produce its own line of tequila, a Reposado Cristalino and also an extra añejo. Guests here can enjoy rare tequilas and mezcals paired with woody and floral Mexican chocolates.
Learn More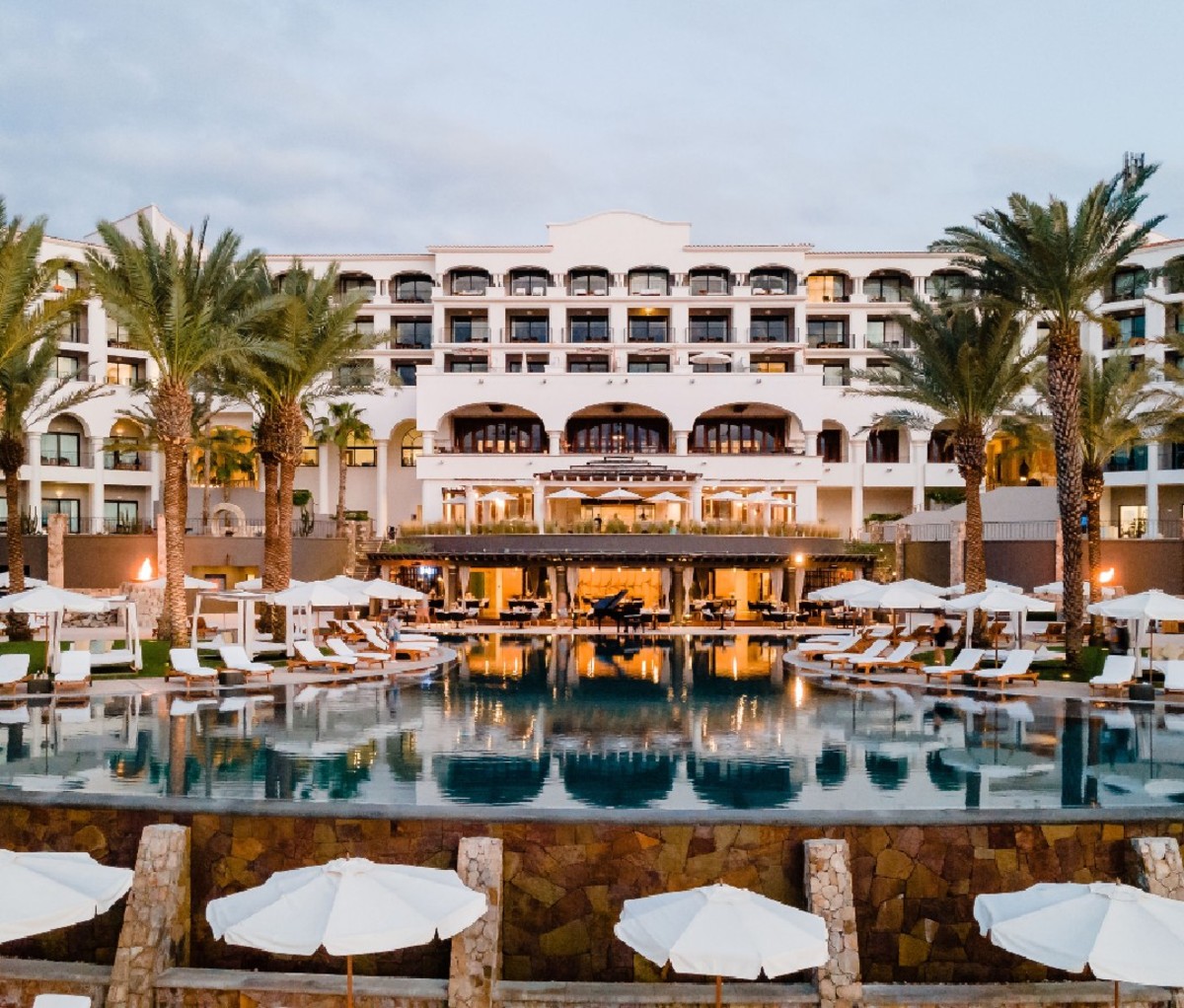 5. Hilton Los Cabos Beach & Golf Resort
Where: Los Cabos
The Hilton Los Cabos Beach & Golf Resort recently underwent a multi-million-dollar renovation that brought about the Enclave Beach Club, a cool hangout with cliffside bungalows and beachfront cabanas. The resort also debuted 14 new private plunge pool rooms, where you can have breakfast delivered on a floating tray. The 264-room hotel, which is located on one of Los Cabos' only swimming-friendly beaches, offers cacao and agave spa treatments.
At Sotol, the resort's tequileria, you can order top-shelf margaritas, or consult the Agave Bible for tasting notes of 170 agave spirits. For a culinary experience, book the Cabo to Kitchen package that includes a two-hour cooking class and private dinner with Executive Chef Mauricio Lopez. Lopez will send you home with recipes, and you can even take a follow-up Zoom cooking class to master the Mexican dishes at home.
Learn More
6. Casa Altamar
Where: Tulum
A former coastal capital for the Mayan empire, Tulum used to fly under the radar as a laidback, bohemian hangout for yogis and backpackers. Then, Instagram made it cool. Too cool, actually. Avoid the crowds but still soak up those soulful Tulum vibes at Casa Altamar, a 10-room beachside boutique hotel that's outside of the downtown area. It has a surprisingly great on-site restaurant and bar where you can sip pox, a tasty corn-based spirit, and chow down on ceviche.
A simple Mediterranean-meets-Mexico design defines the hotel. Hammocks sway on the dock, and kayaks and paddleboards rest on the shore, available to borrow. Casa Cenote is a 3-minute walk from the hotel. Take a dip in the bright turquoise swimming hole, and you might also spot Panchito, a passive crocodile. When you do want to visit Atila, a notable natural wine bar, or Hartwood, where fresh seafood is cooked over a wood-fire grill, order a cab to take you to the neon-lit, thrumming tropical forest that is today's Tulum.
Learn More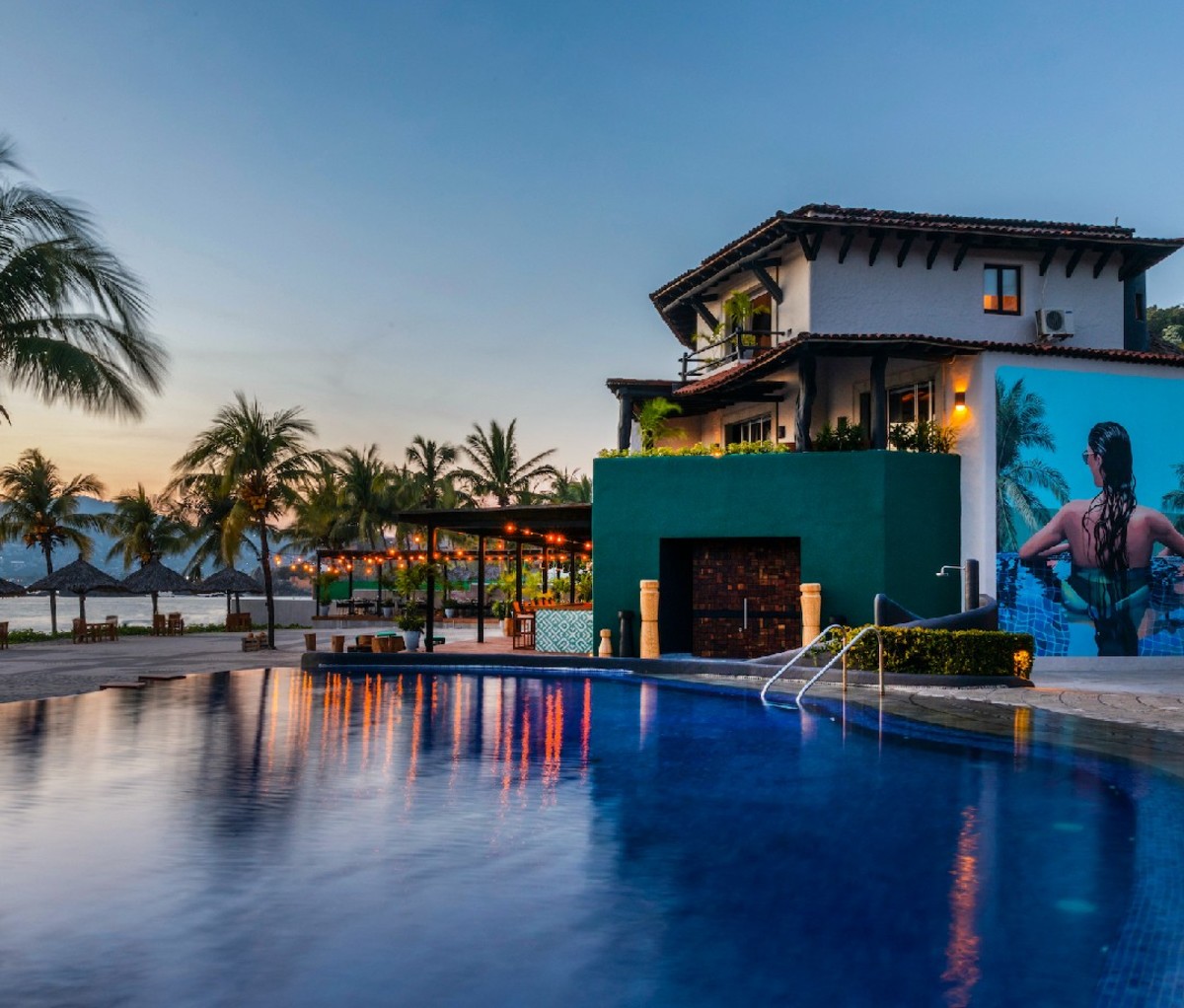 7. Thompson Zihuatanejo
Where: Zihuatanejo
On Mexico's Pacific Coast, Thompson Zihuatanejo is a luxe-yet-laidback 56-room hotel where rooms, each individually designed, have Oaxacan clay light fixtures, local artwork, and a neutral palette accented by earthy tones. The hotel's newly renovated villas boast private plunge pools and terraces ideal for buyouts to reunite friends or family. Go windsurfing on the gentle waves of Playa La Ropa or relax at one of the hotel's three pools. You can also enjoy mezcal tastings on your balcony or hit the beach club. There's always something going on, from barbecues to DJ sets. If you're here on a Thursday, head to Zihuatanejo, where eateries celebrate "Pozole Thursdays," serving the hearty Mexican stew often alongside mezcal.
Learn More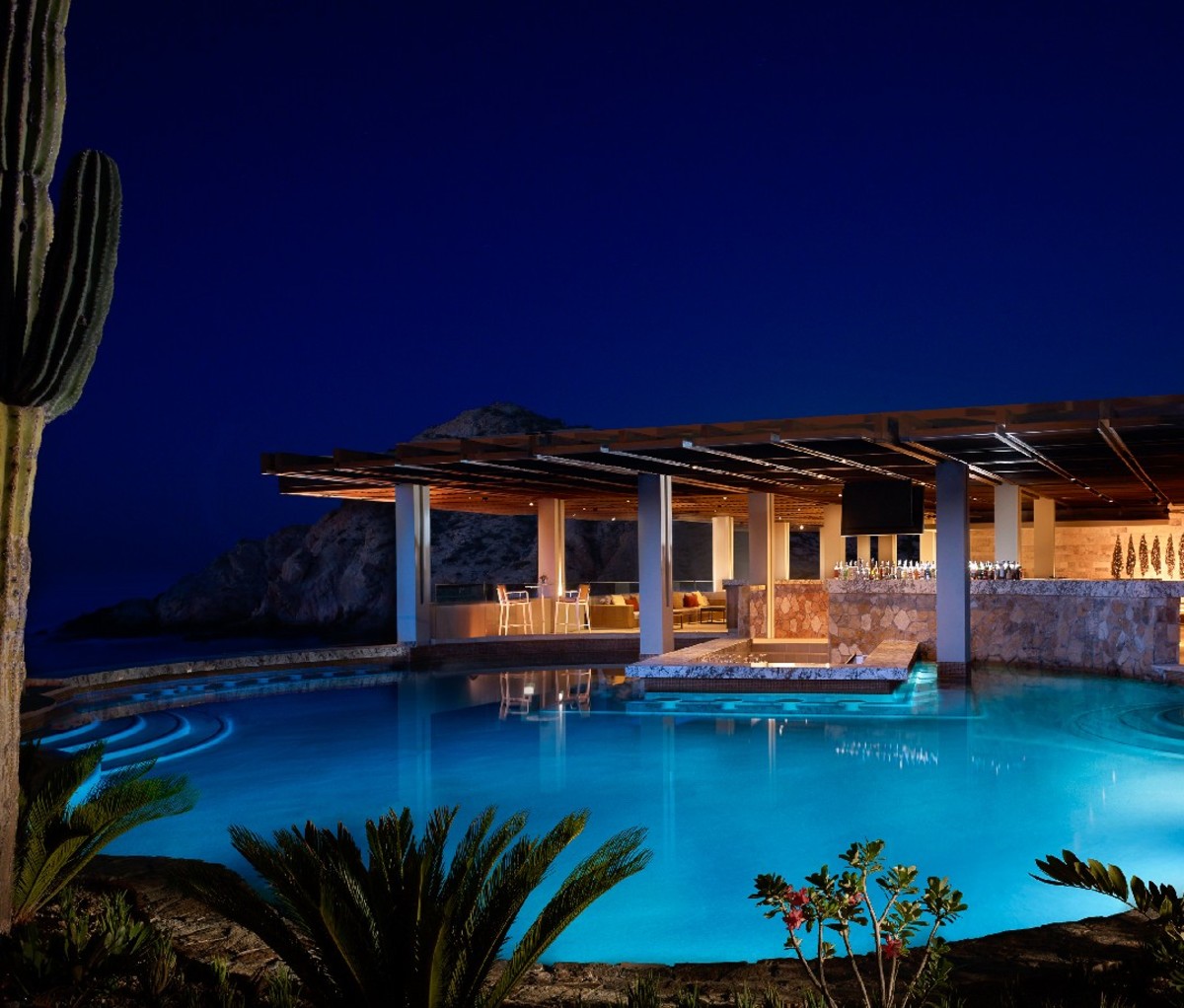 8. Montage Los Cabos
Where: Los Cabos 
Where better to get scuba certified than Cabo? You'll be spoiled on your first open-water dive because the underwater universe here is teeming with hundreds of species of colorful fish. There are also sea turtles and manta rays, and a large variety of whales and dolphins. Montage Los Cabos, a five-star, 39-acre resort on the shores of Santa Maria Bay, recently launched a dive center through Compass Sports, becoming the first resort in Cabo to have a PADI-certified dive program. Guests can take classes in the resort's pool and, if you want, you can knock out your certification in three days, embarking on shore and boat dives. Those already certified can take specialty courses like digital underwater photography lessons and go on a night dive, witnessing bioluminescent plankton.