Years of climate change, drought, and reckless development have transformed the American West into a giant tinderbox. Here's a look at the prevalence of wildfires today, and what we have in store for the future. 
The Number of Major Wildfires is Surging . . .
Average number of fires larger than 1,000 acres per year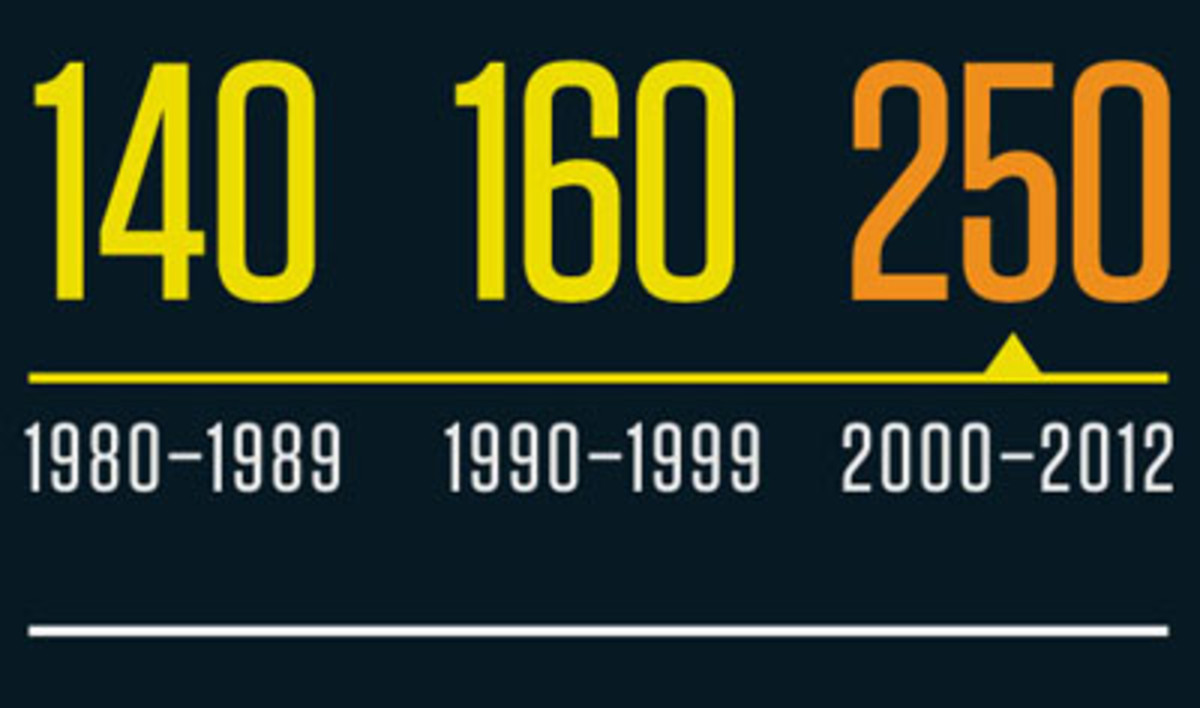 And They're More Destructive Than Ever.
Average number of structures lost per year, by decade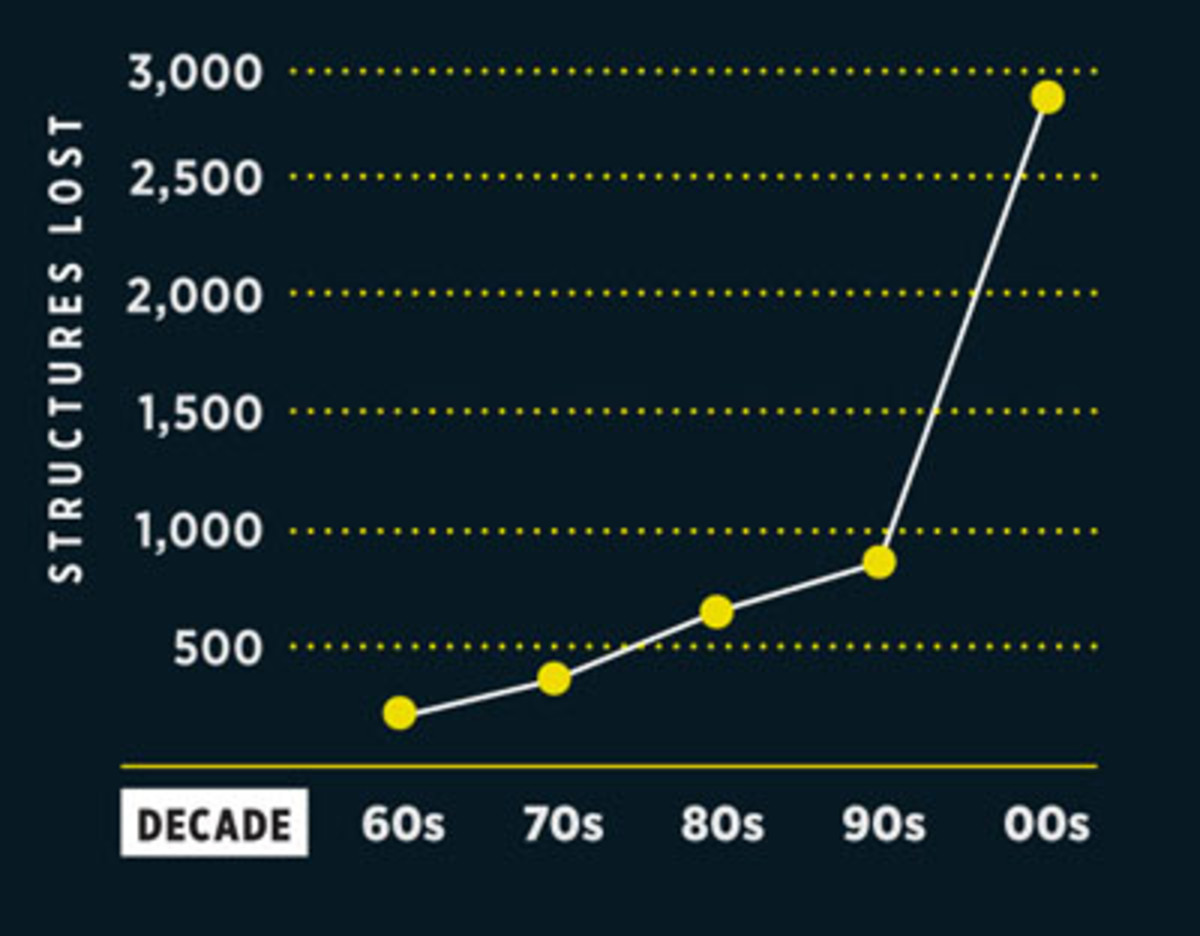 Yet More People Are Moving To High-Risk Areas . . .
Number of homes in fire-prone areas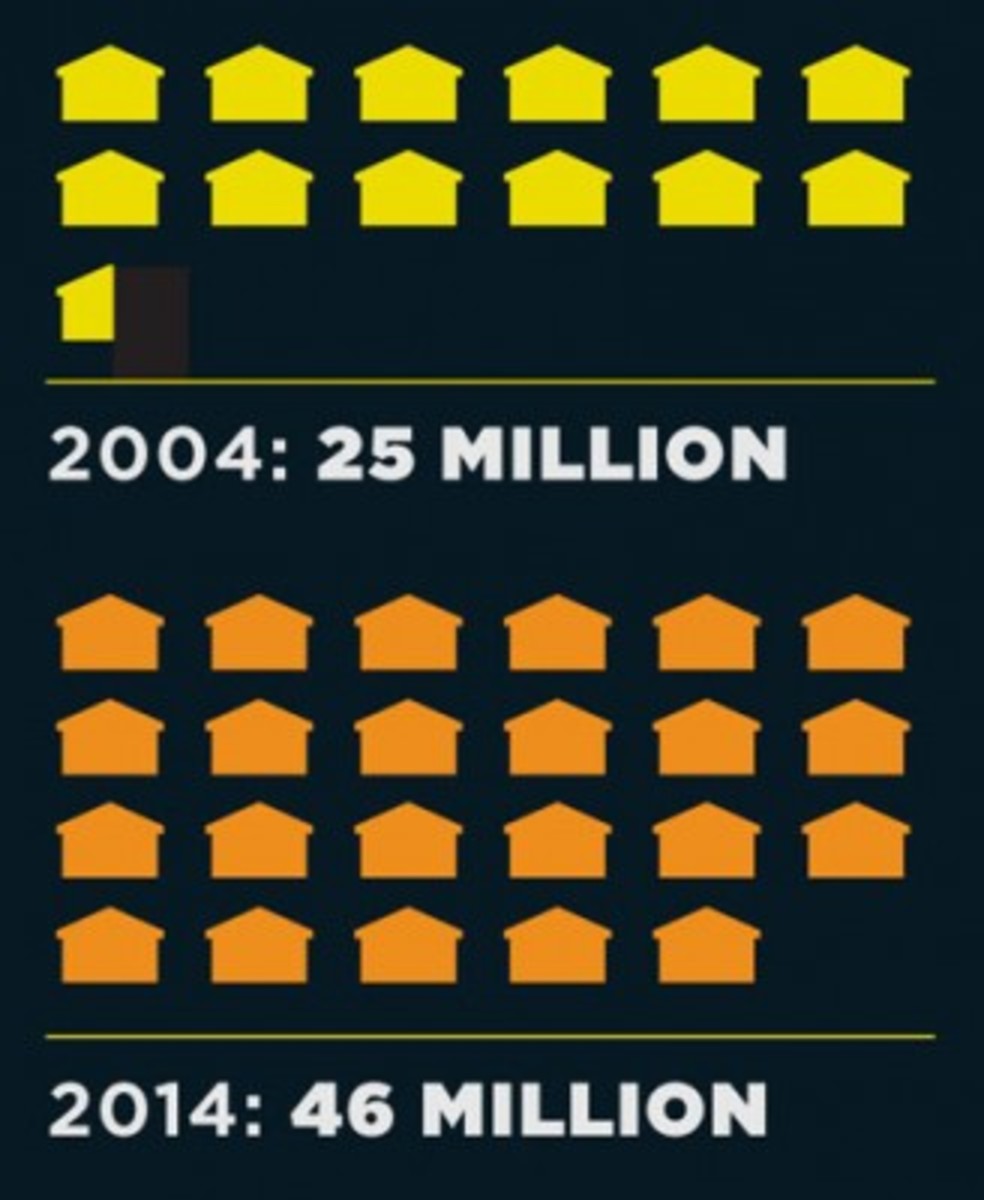 Which Is Sending Costs Soaring.
Amount spent fighting fires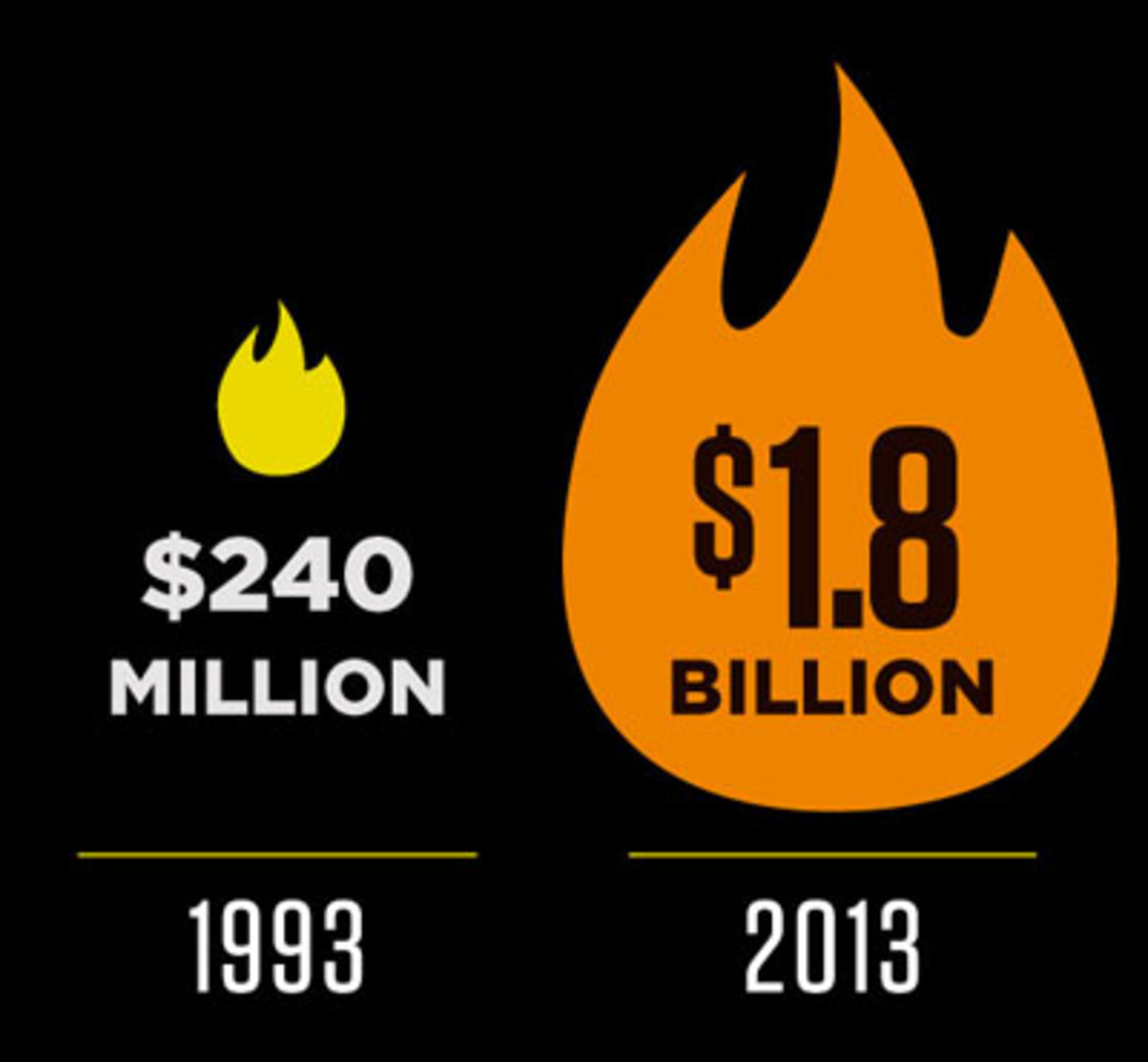 Fire Forecast
In 2012, the western United States saw more than 7 million acres of wildland go up in flames, making it one of the worst years ever. You can see the state-by-state toll on the map near right. How much worse will it get? A 2013 Harvard University report projects that by 2050, wildfires in some regions will be more than twice as destructive as they are now.
Number of Acres Burned, 2012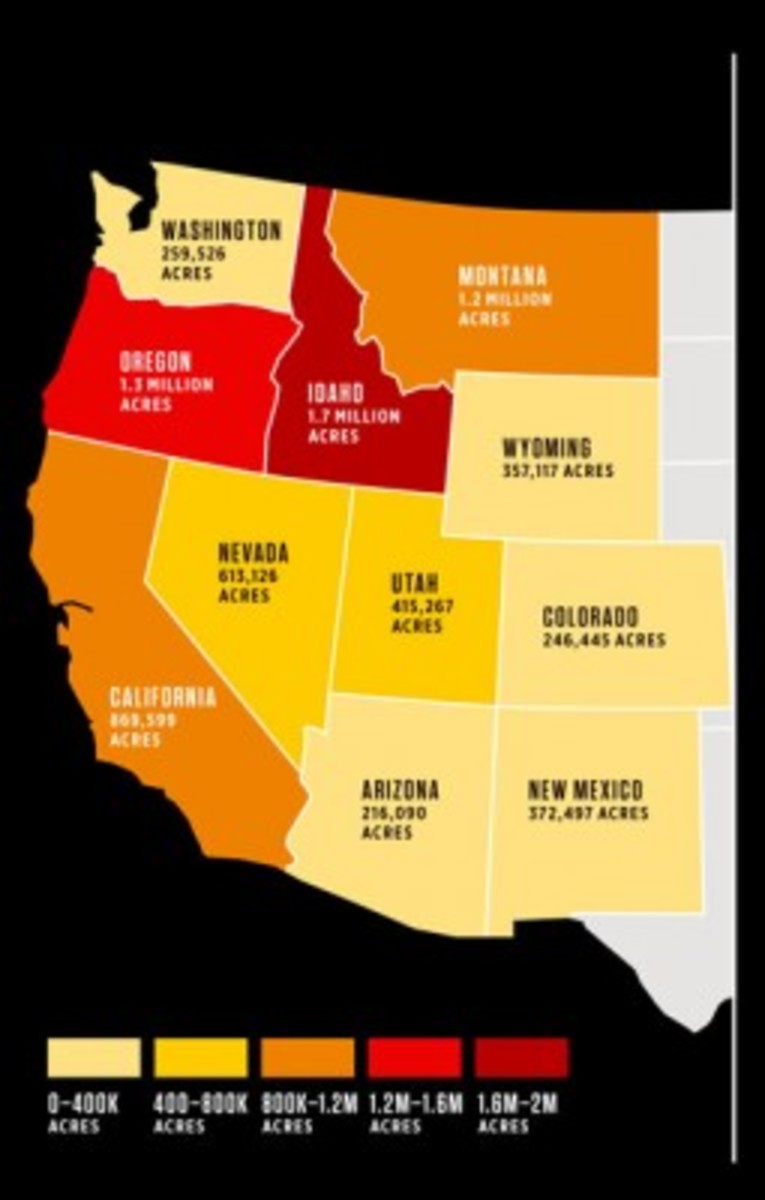 Projected Increase in Aera Burned, 2050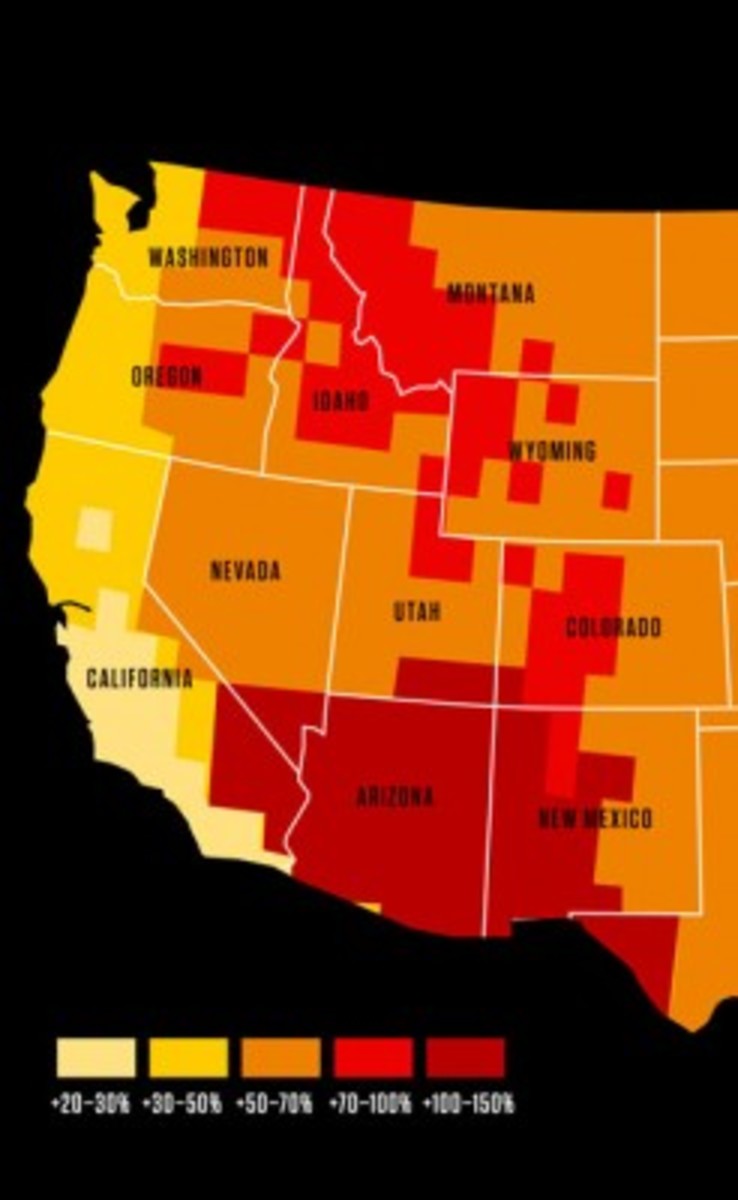 RELATED: 
REPORT: America Is Burning: The Fight Against Wildfires Gets Real
SLIDESHOW: 10 of the Most Devastating Fires in U.S. History

FEATURE: The Last Battle of the Granite Mountain Hotshots 
For access to exclusive gear videos, celebrity interviews, and more, subscribe on YouTube!