Chalk it up to climate change, melting glaciers, or heavily precipitous weather patterns, but Iceland has an abundance of flowing water—and with that abundance, a significant number of waterfalls. We're talking a heck of a lot. While I didn't grasp much of the Icelandic language on my trip to the island, one word that came up again and again was foss, the Icelandic word for waterfall.
I saw the word frequently on my drives around the island, where each cascade was marked with a corresponding blue sign that signaled a new natural wonder and another adventure. Some were a simple pull off the road; others were day hikes with a bevy of technical terrain. Though I didn't get to stop at every blue sign, here are three falls—ranked in accessibility order—that are worth the price of admission. (Okay, they're all free, but still.)
Gullfoss, keystone of the Golden Circle
Accessibility: Easy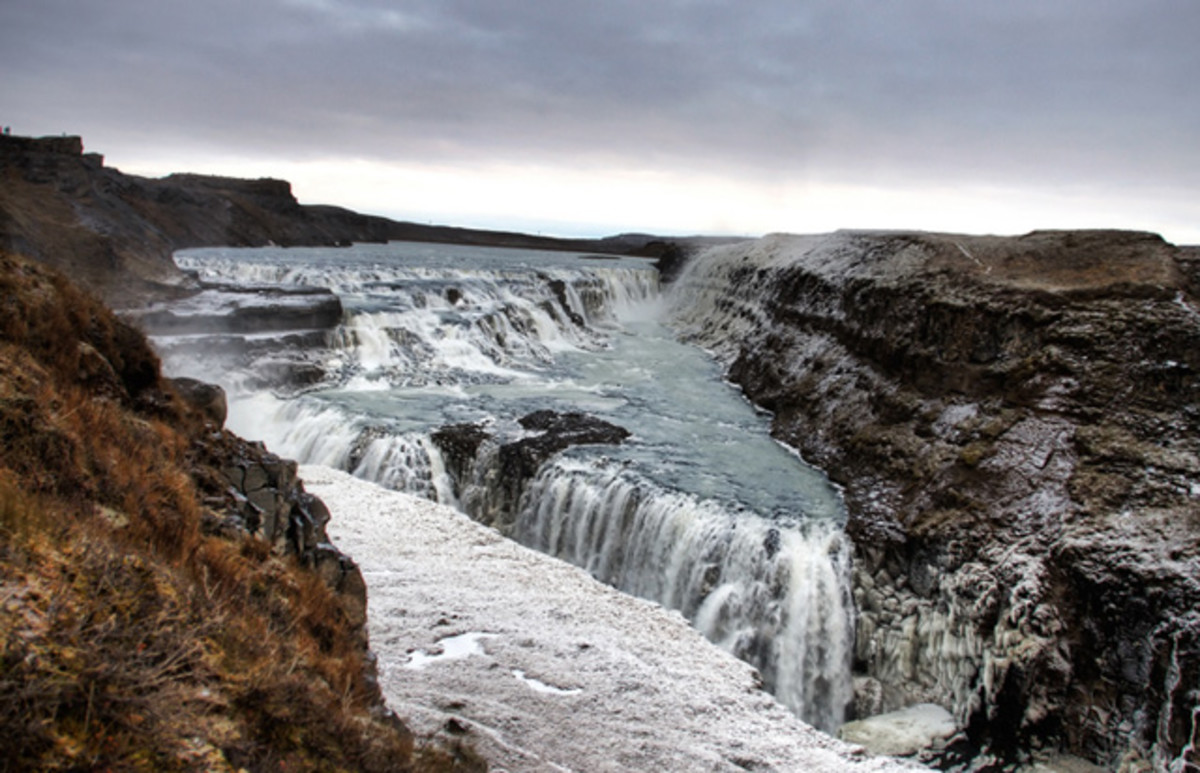 Bring up waterfalls in Iceland and Gullfoss will be the name on the tip of everyone's tongue—and for good reason. Just an hour and a half from Reykjavík, the falls are part of Iceland's Golden Circle, a 300-kilometer (186-mile) day trip that features geysers and geothermal valleys in addition to the cascades. Gullfoss, which literally translates to "Golden Falls," isn't the biggest or most powerful waterfall on the island, but its curving, stepped orientation makes it a unique natural wonder and, at the very least, a pretty darn beautiful Instagram. Because the second stage of the waterfall turns abruptly and the view to the bottom is partially obscured, the river often looks like it disappears, creating an interesting visual effect.
Gullfoss was the easiest to access of the three waterfalls, with a parking lot at the top and a well-marked pathway to a fenced-in viewing area. There is also a lower car-park that offers up great panoramics for long-exposure photos.
Skogafoss, commanding cascade of the south
Accessibility: Moderate
Waterfalls, along with helicopters and fireworks, are one of the few things that can turn me into a squealing little kid no matter how old I get. Needless to say, driving Iceland's Ring Road, there was a lot of giddiness going down. Hundreds of cascades pour off the high Icelandic plateaus, each one possessing its own sense of wonder.
Along the southern coast, Skogafoss is one of the more commanding falls on the island. Rising up from flat farmland, Skogafoss is 82 feet wide and 200 feet tall, producing enough spray at its base to sponsor some hefty rainbows. The falls mark the edge of the island's original coastline before the sea receded several miles.
Thanks to a staircase along the side of the cliffs, it's easy to access Skogafoss from the top as well as the bottom. While the view at the top is spectacular, photographers often opt for the low angle in the riverbed below. From the top, you can also catch glimpses of Eyjafjallajökull, the volcano that grounded all European air traffic for months after erupting in 2010. Scaling the stairs at Skogafoss is a great way to get the blood flowing during your road trip and is a highly recommended stop along the route.
Glymur, Iceland's hidden mammoth
Accessibility: Difficult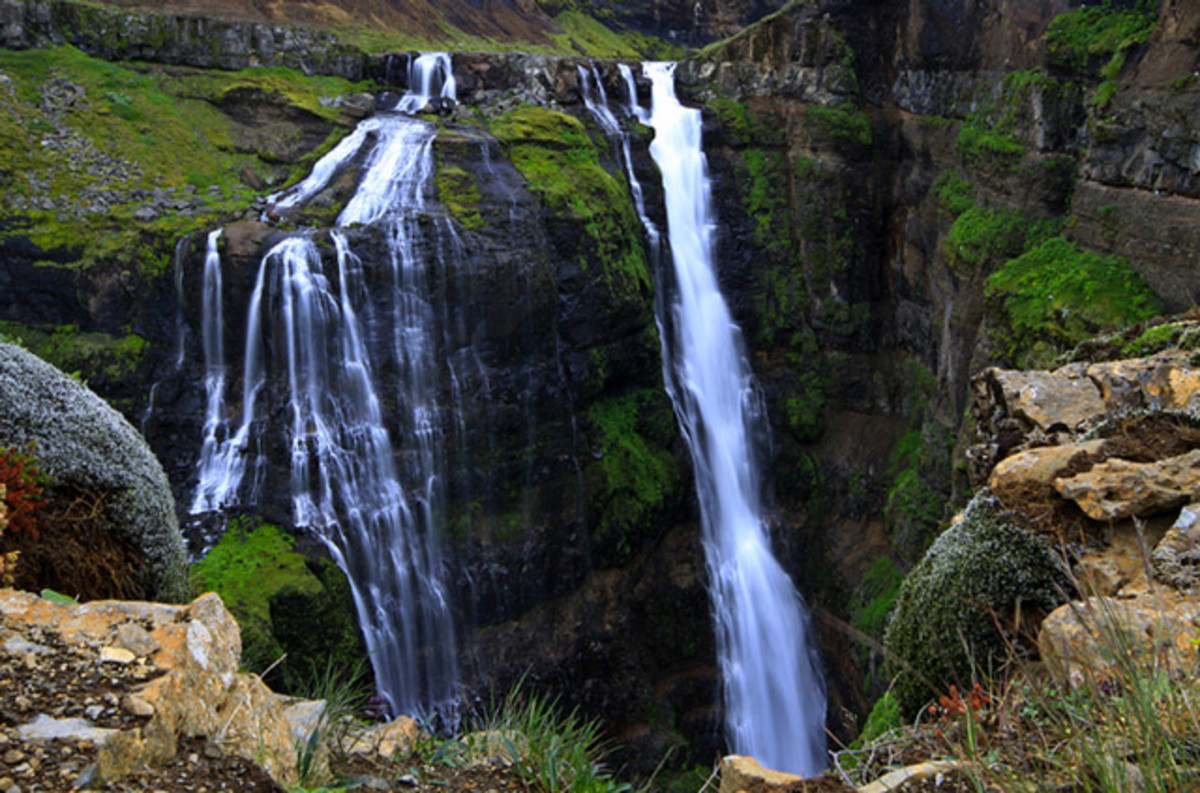 Craving something a bit farther from the beaten path, I was pleasantly surprised that Iceland's tallest waterfall is also one of its least visited. Located near the end of a breathtaking fjord, Glymur drops 643 feet into a river gorge and requires a 6-mile round-trip hike up steep canyon walls. Because a tunnel at the mouth of the fjord allows traffic to bypass the region by road, Glymur and its surrounding hikes remain relatively empty—I saw only two parties the whole day—creating a sense of wild exposure.
There is a trail on either side of the canyon, but unfortunately the high side can be covered in snow until summertime and is pretty treacherous without proper footing.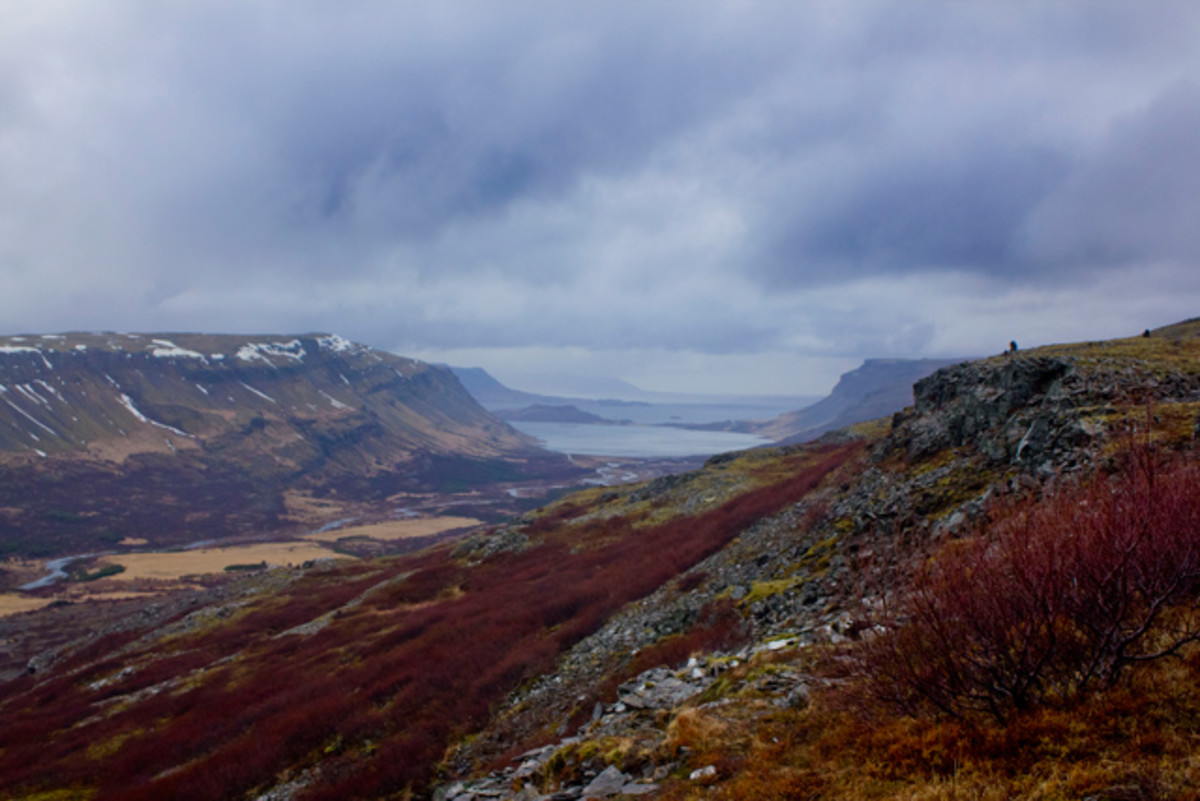 As the gorge is essentially a massive sheer cliff, it's difficult to see the entire waterfall at once, but you'll catch glimpses of different sections throughout the hike. While I never got my "killer shot," each turn offered a new and startling view, keeping me in awe the entire time. Looking off to the west, highlands, fjords, and mountains dominated the horizon, adding another level of beauty to my trek. I wouldn't recommend doing this hike alone, as the trails are incompletely marked and wind along cliff edges at points.
Also, while it's almost impossible to truly predict the weather in Iceland, hedge your bets and avoid hiking in the rain, since trails often become drainage ditches as precipitation mounts. Still, for a hike just an hour outside of Iceland's capital city, Glymur remains one of the country's hidden treats.
For more views of Iceland, check out "The Secret Life of Walter Mitty" now available on Blu-ray and DVD.
More from GrindTV
Bucket-listing down Iceland's Ring Road
Walking with giants in Sequoia National Park
For access to exclusive gear videos, celebrity interviews, and more, subscribe on YouTube!