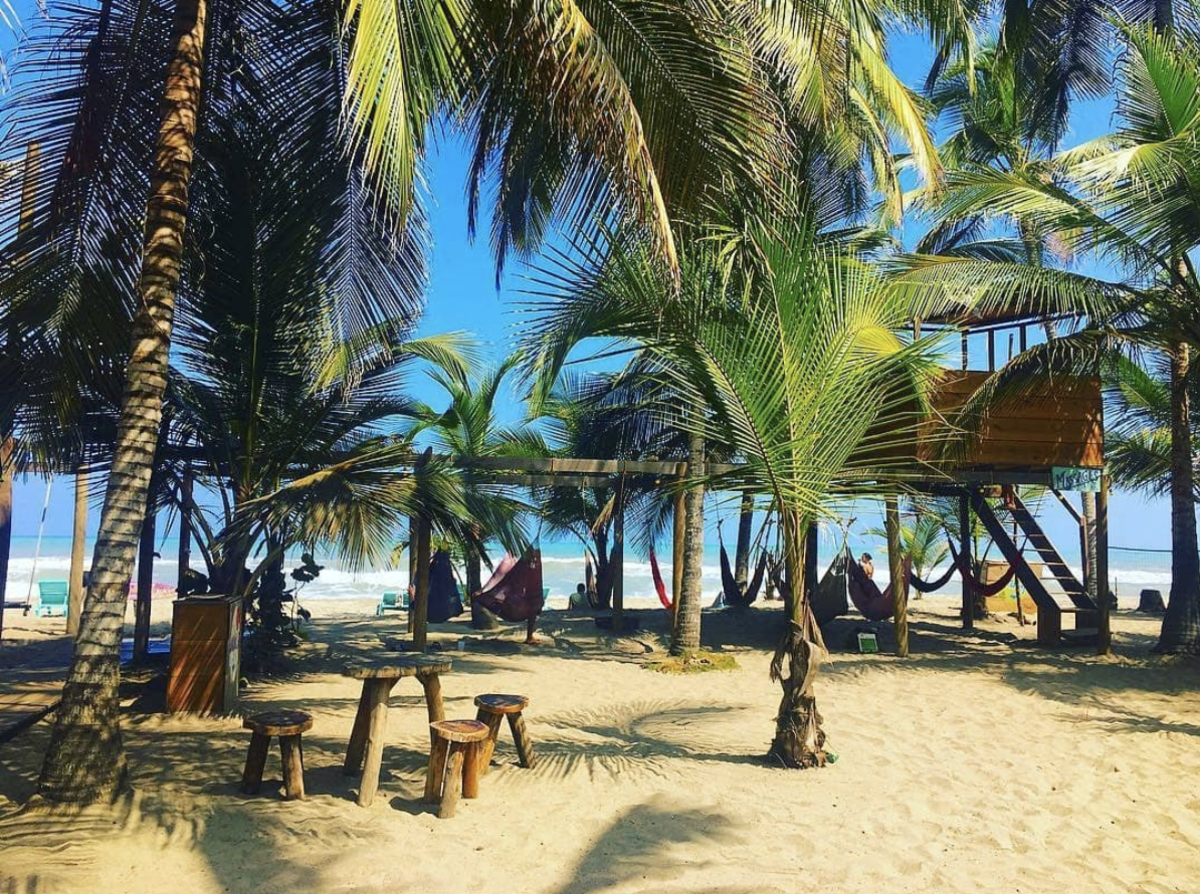 Colombia's Caribbean coast isn't known as an international surf destination, but that's just fine with Costeño Beach Hostel. Set just off the beaten tourist path between Cartagena and Santa Marta, this beachy hideaway along
Colombia
's northern coast has been serving up welcoming shelter next to empty lineups for the better part of a half-decade.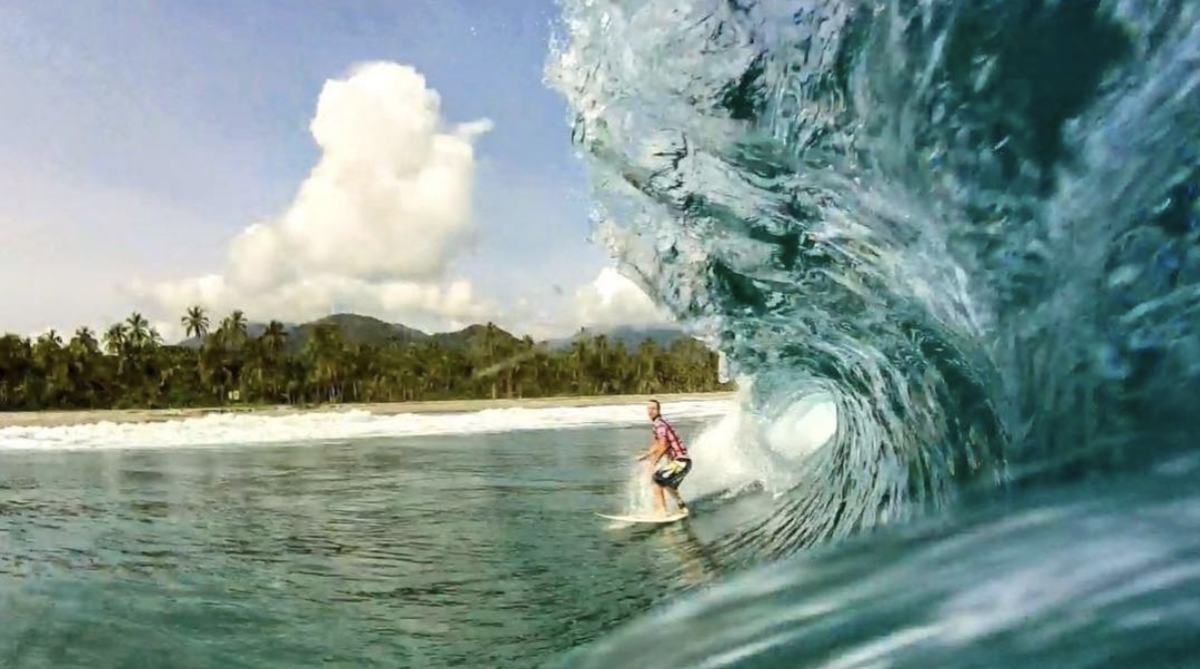 I stumbled upon the lodge during my last backpacking trip through Colombia. After sampling the nightlife in Medellin, walking the Old City in Cartagena, and dealing with the beach crowds in Santa Marta, I was running low on funds and needed a break from the common traveler circuit. Costeño Beach was the answer.
While its $27-a-night dorm bed fits the hostel bill, Costeño Beach is not your typical grimy backpacker haven. With fully updated lodging, a café and a bar set along miles of solitary beachfront, the compound is more of an eco-lodge with a surf bum twist than a cheap excuse to party.
A one=hour bus ride from the party scene in Santa Marta and on the far side of picturesque Tayrona National Park, the hostel feels a world apart. Maybe it's the old coconut groves that disguise it from the road or the series of thatched-roof buildings built up from the sand, but Costeño Beach seems like the place people go to get lost and not be found.
Started by a pair of Canadian surfers looking to do just that, Costeño Beach caters to an international crowd, offering dorms rooms with bunk beds and hammocks, and private rooms ranging from open-air bungalows to seaside thatched huts known as "cocohubs." Each bed is equipped with a mosquito net, and fans provide a necessary relief from Caribbean heat. Dorm rooms cost about $27 a night, and private rooms tickle the $50 range.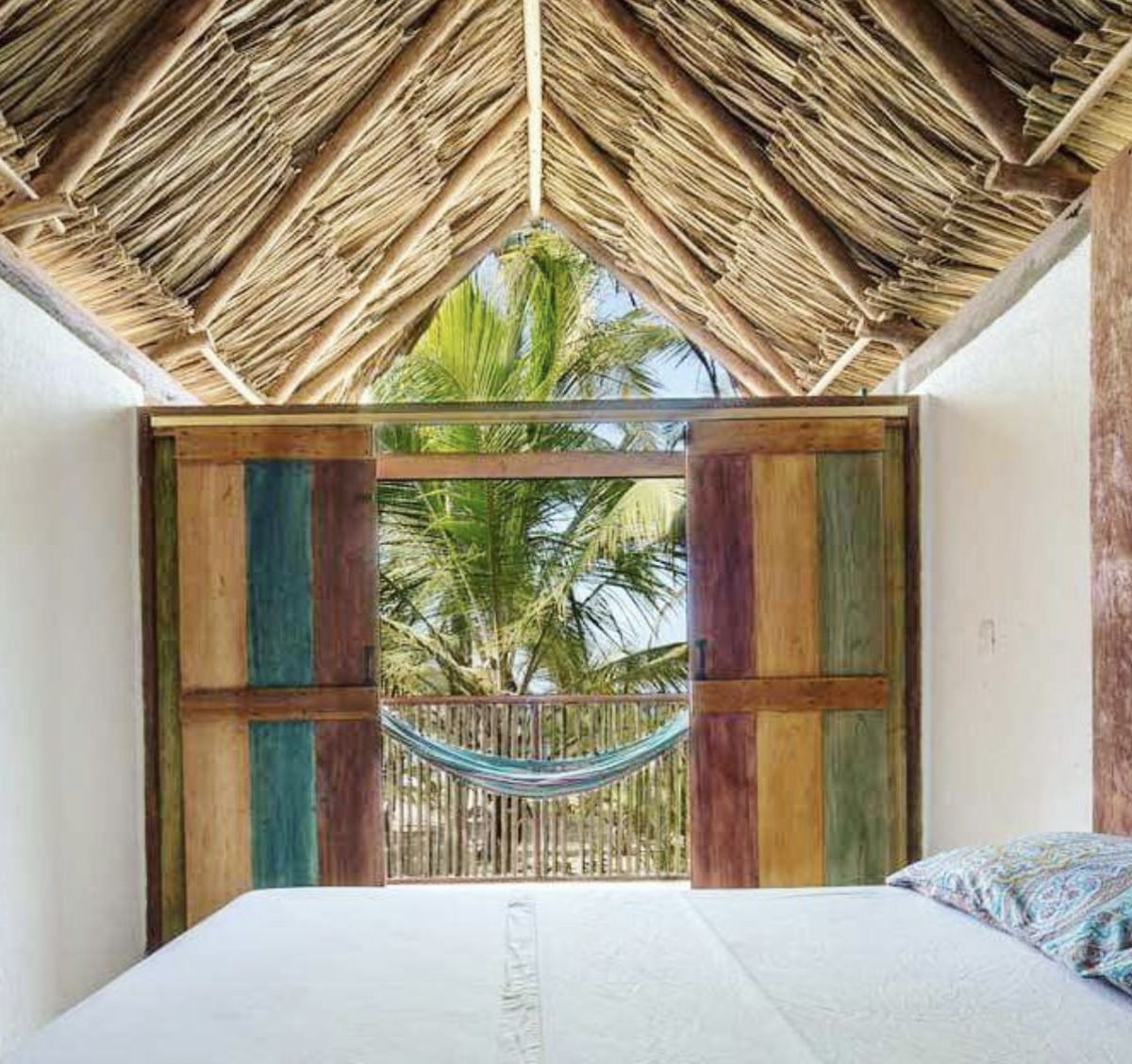 While the spot is peaceful enough to dive into that novel you swore you were going to finish by the end of the trip, the hostel really never stands still. Costeño Beach offers daily surf lessons, and rents a full quiver of boards. If there are enough surfers around, some instructors will even lead trips to their favorite surf spots up and down the coast (including a river-mouth point break with a particularly spicy paddle out through a marsh of caimans).
When the surf isn't working, the hostel has its own mini-ramp, yoga classes, and a full-on outdoor gym. On my downday I skipped the sweat and took a walk through the abandoned coconut plantations, snagging fresh mangos right from the tree and checking out some of Colombia's wildest coastline.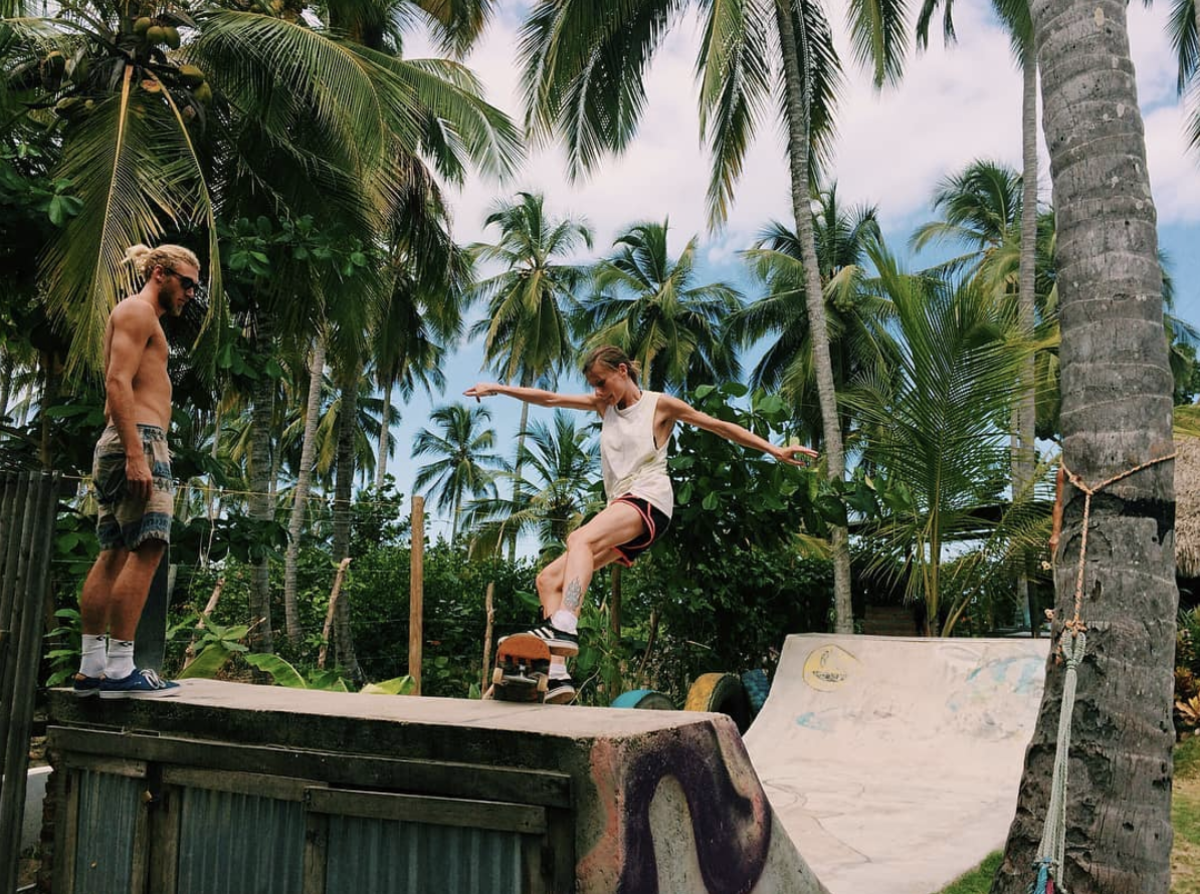 Costeño Beach doesn't offer the typical hostel kitchen situation. Instead, they opt to serve all three meals community style, featuring fresh-caught seafood and their own beer, Surf Monkey. The meals quickly become the highlight, and in between drinks, it's easy to rub shoulders with a whole collage of people from all over the world. Nights wind down with a bonfire and an impromptu acoustic show (or dance party, depending on the crowd). And because of its north-facing orientation, each day starts and ends with a coastal sunrise and sunset.
Some guests camp out in Costeño for weeks on end, but for those just passing through, the hostel has formed a unique partnership with La Casa de Agua Hostel in Santa Marta to cut down on travel hassle. For no charge, travelers can leave their big backpacks in the lockers at La Casa de Agua, and travel light to the beach compound at Costeño.
Also, while travelers typically have to carry big plastic water jugs on the road (potable drinking water can be difficult to come by in Colombia's Caribbean region,) Costeño suggests leaving the jugs behind, offering daily drinking water for less than a dollar a day.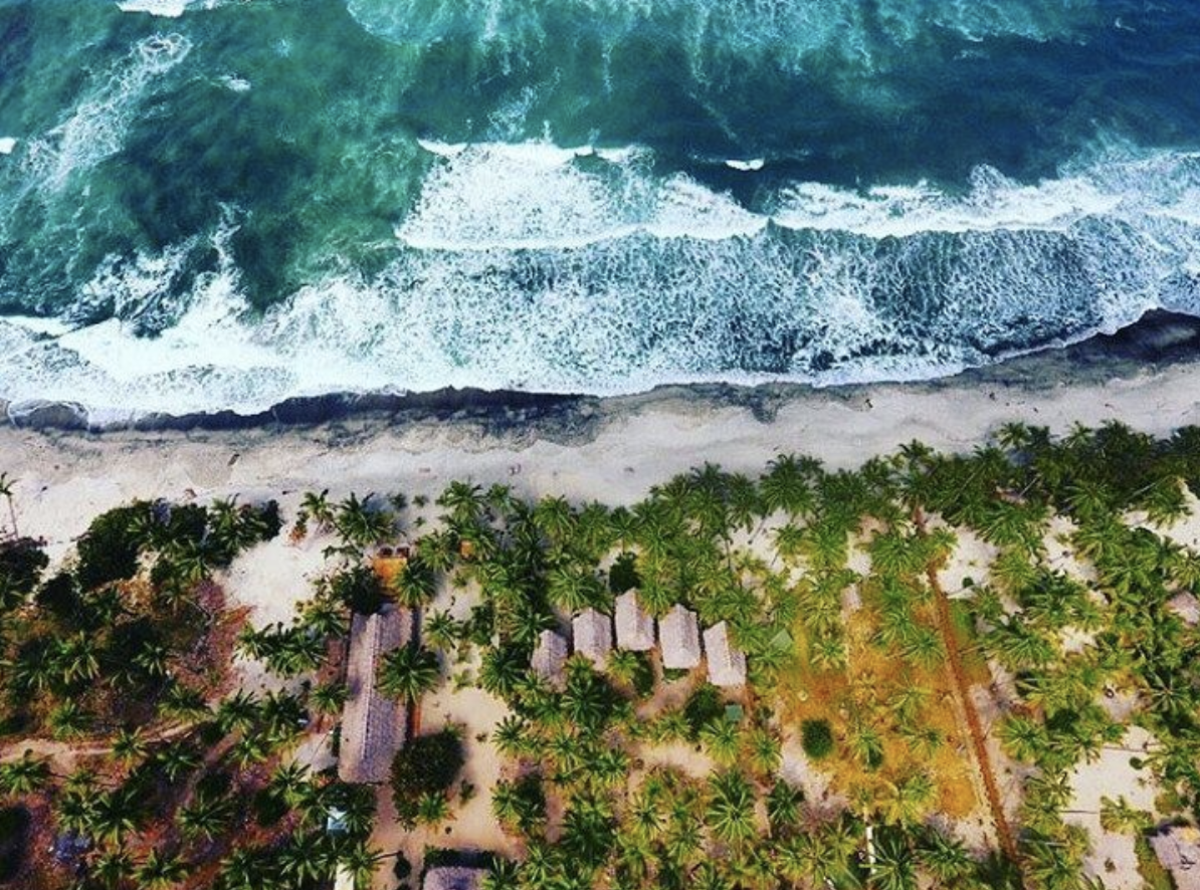 After two days, I left Costeño Beach recharged and relaxed, wishing for a couple more surfari days with the Lost Boys of the Colombian coast. For anyone looking to find a little peace and a couple of waves on their South American adventure, Costeño Beach Hostel is one detour worth taking.
For access to exclusive gear videos, celebrity interviews, and more, subscribe on YouTube!