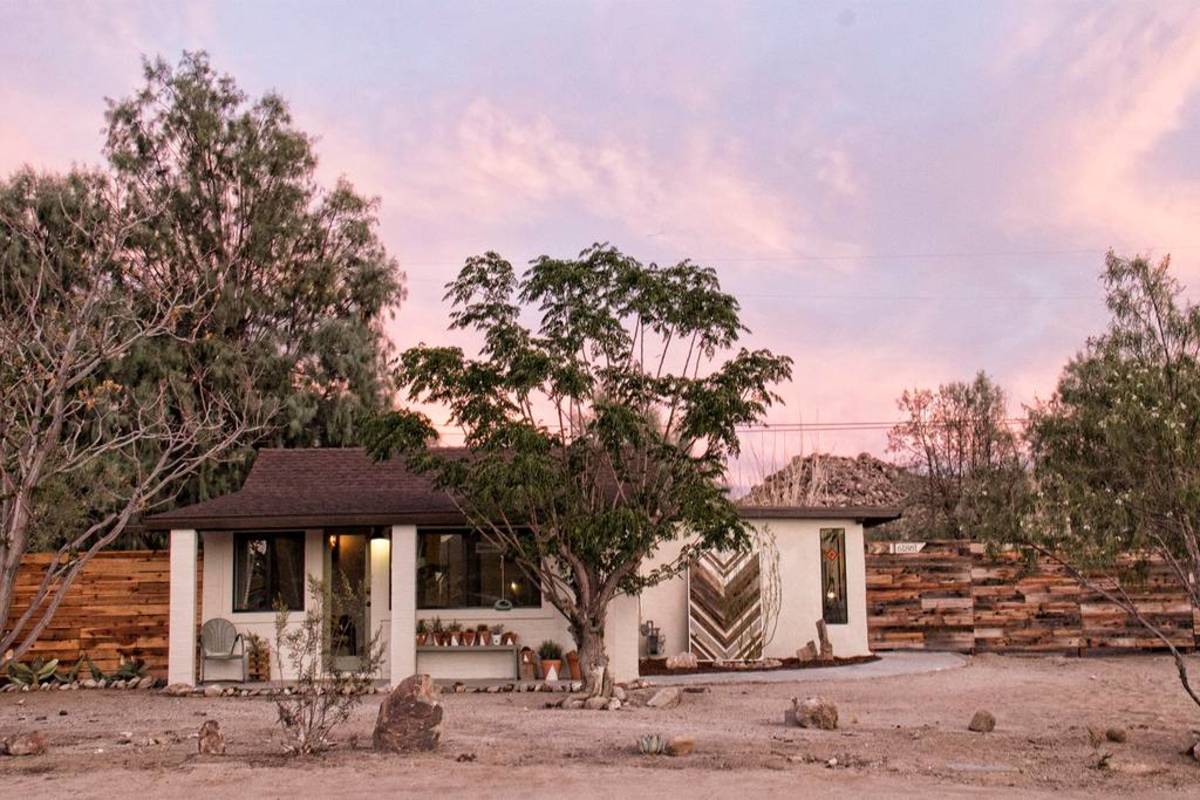 If you're looking for new-bohemian vibes for your next weekend getaway, we've found the perfect escape: an Airbnb called "
Cabin Cabin Cabin
" in
Joshua Tree
, California.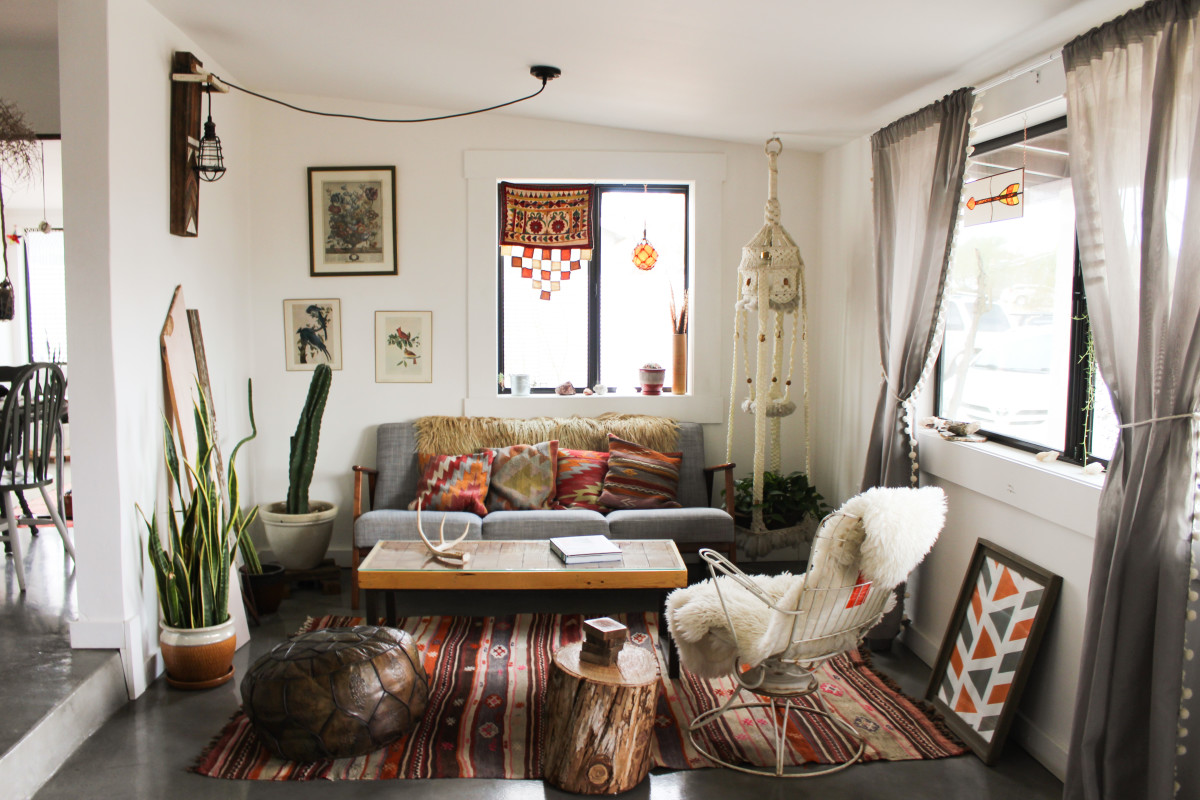 Cabin Cabin Cabin is a cozy, 850-square-foot desert home, made to feel spacious by an open floor plan and plenty of bright light.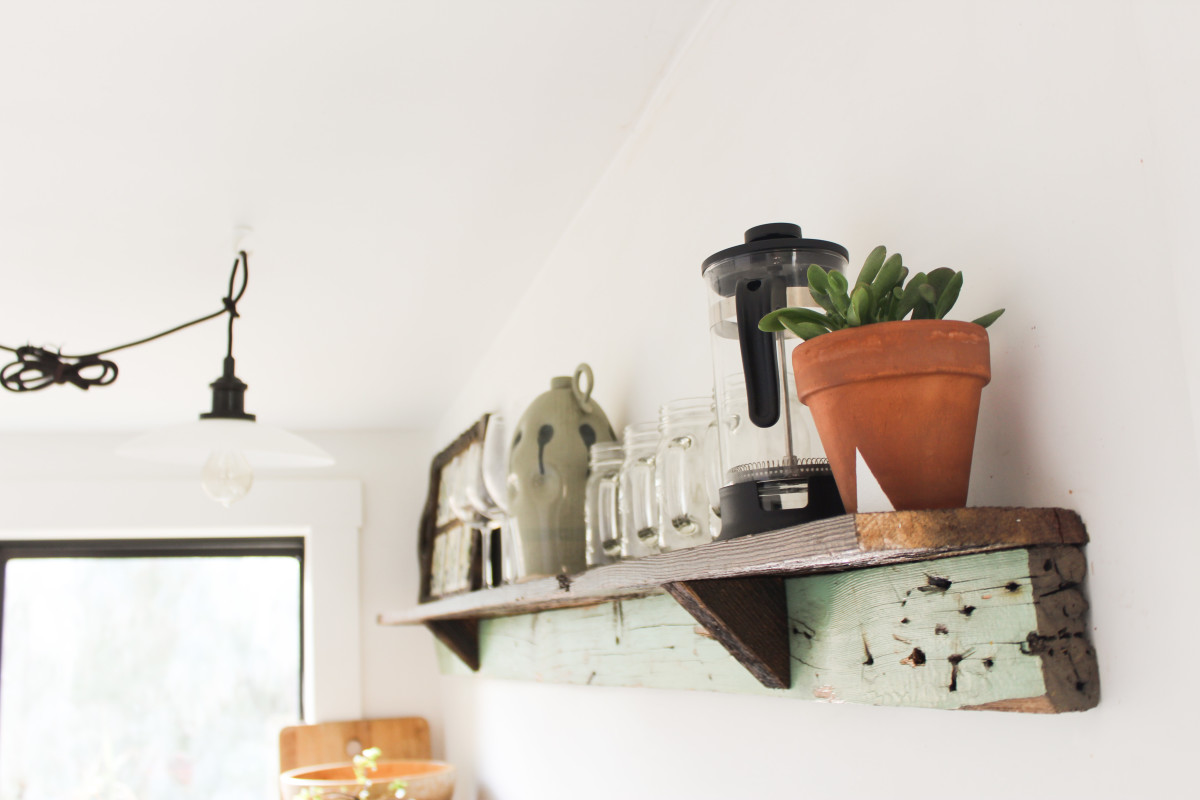 The bedroom is dominated by the king-size bed, which provides the coziest vibes – this room is meant to relax and rejuvenate.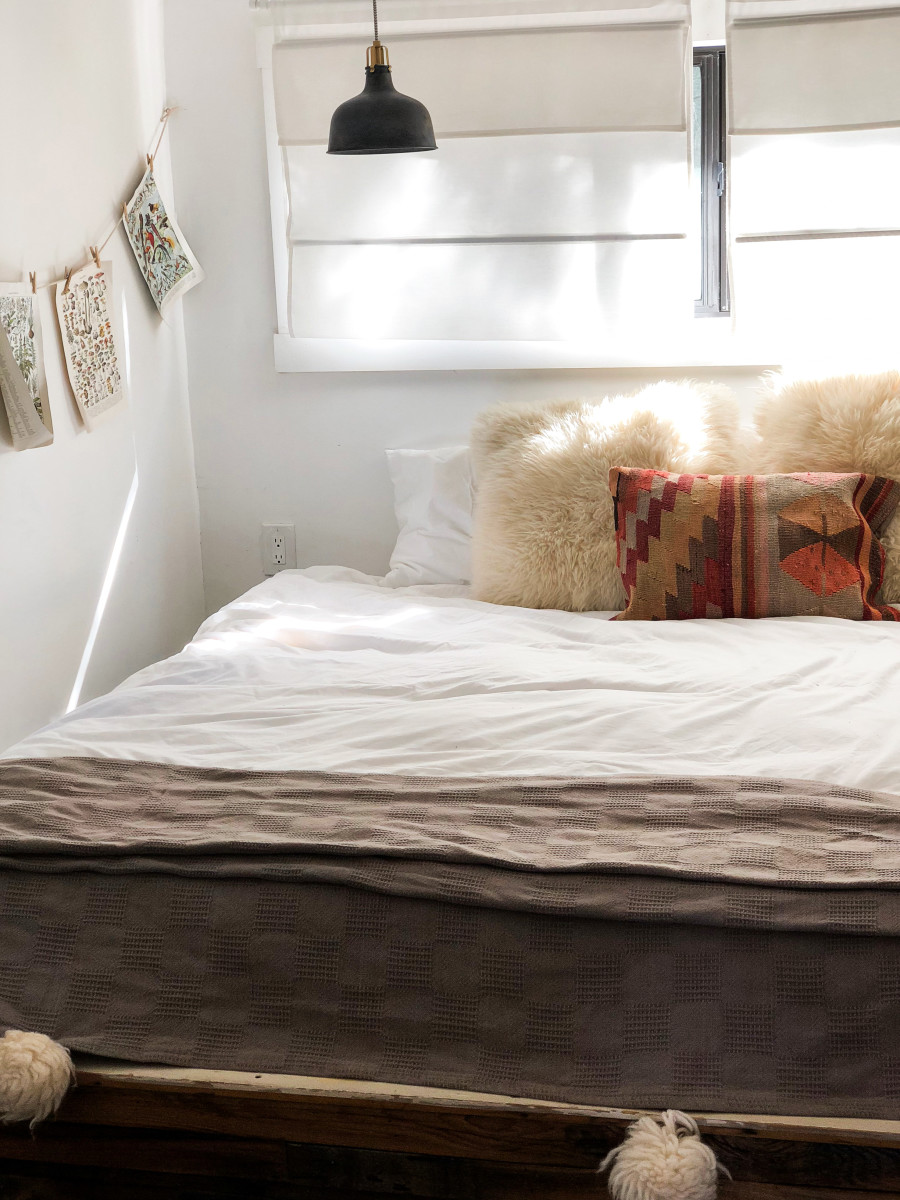 There are plenty of cozy spaces in the rest of the house as well: a day bed in the living area means a couple of extra guests can sleep over, and provides the perfect place to curl up with a good book or movie.
Cabin Cabin Cabin has enough space to sleep four, so consider this an option for a trip with friends, relatives, or even a solo venture if you're looking for just enough space to unwind.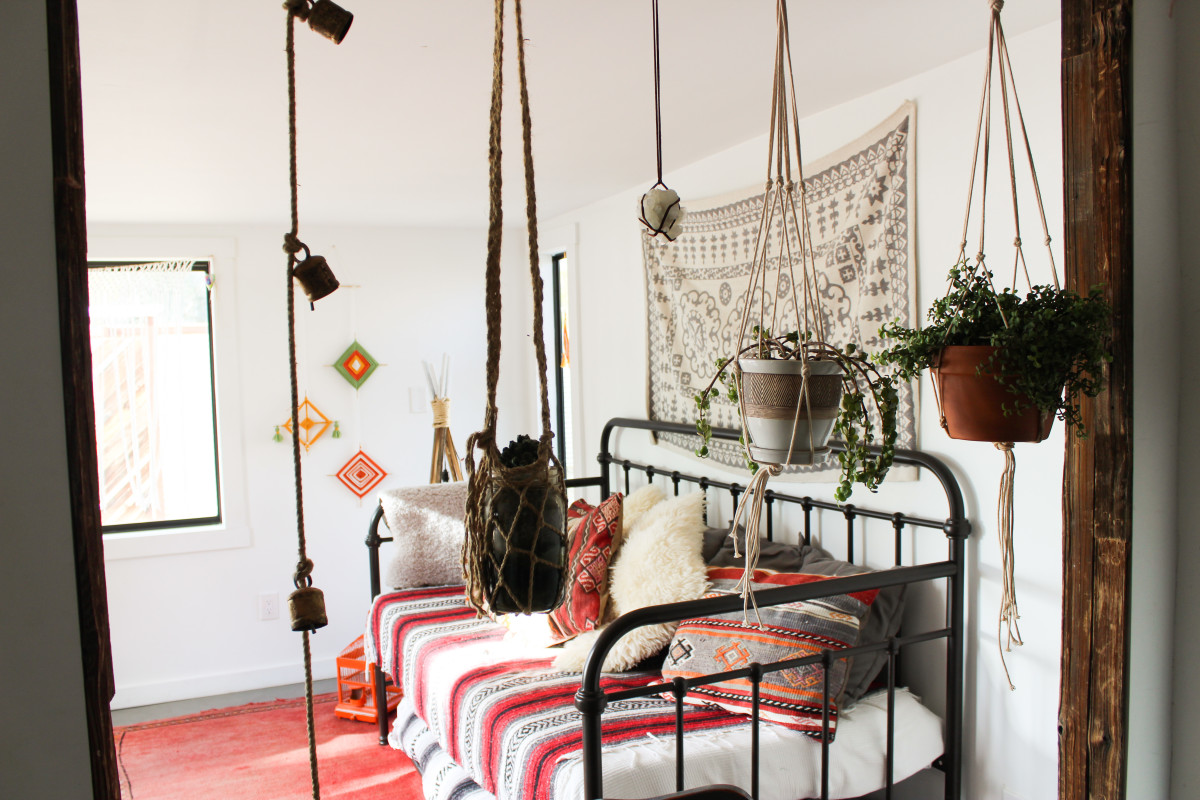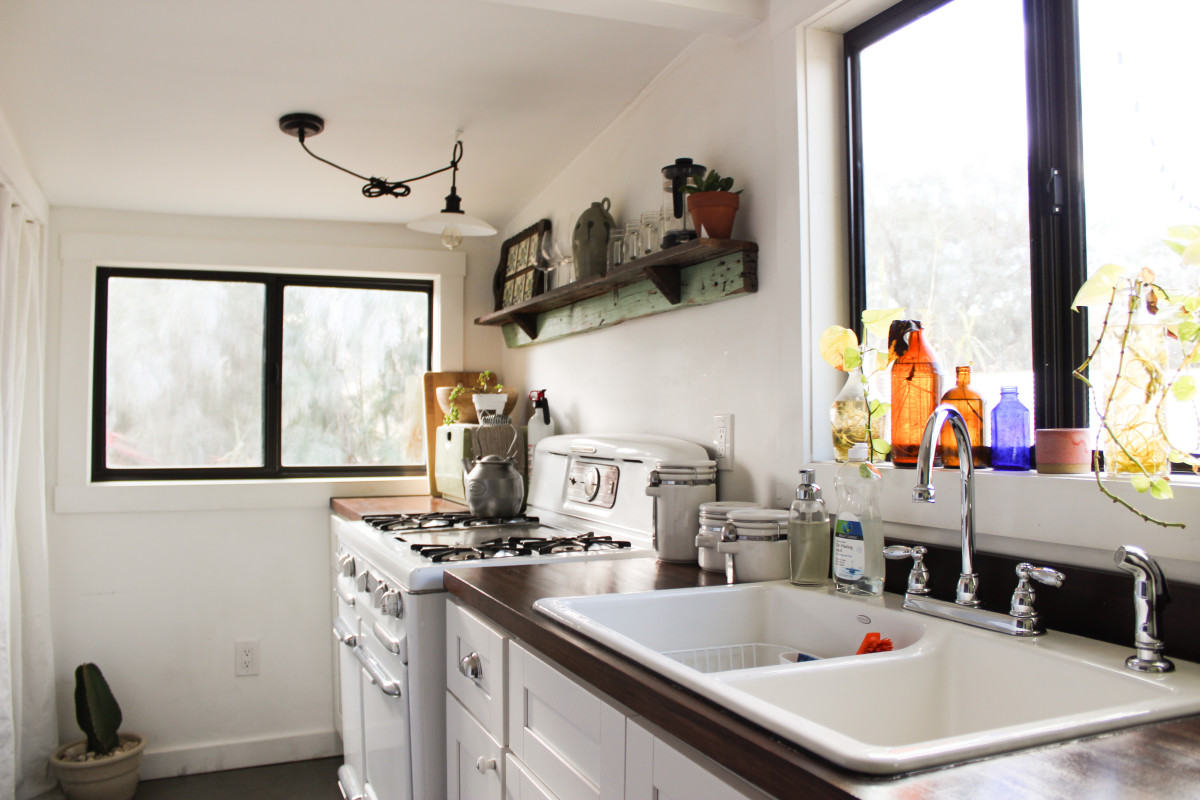 Thoughtful details, like the record player, pack of tarot cards, and eclectic mix of books and art abound. There are treasures tucked into each corner.
The home has plenty of hangout space inside and out, including an outdoor vintage bathtub in the backyard (a little cold for that in the winter months, but the novelty makes it worth trying).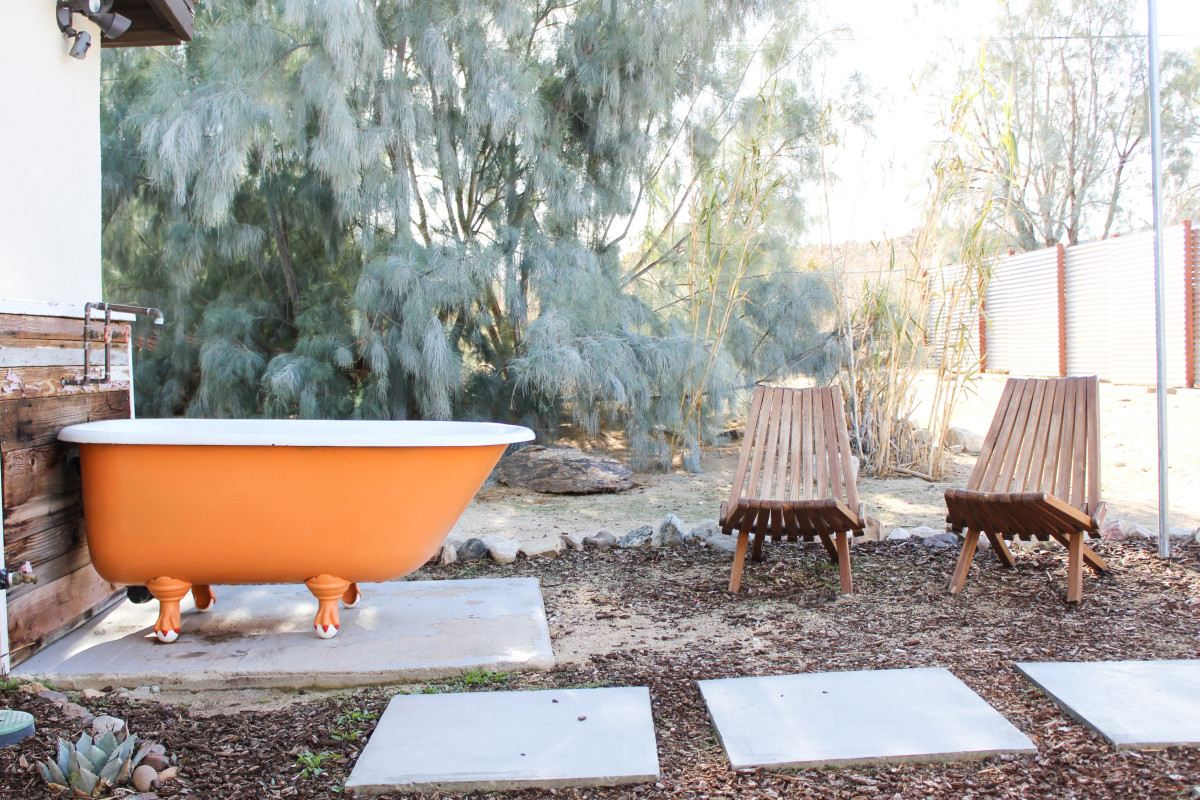 Kathrin and Brian are the superhosts behind Cabin Cabin Cabin: two creative minds that have a history of turning "normal" homes around Joshua Tree into small slices of paradise.
Joshua Tree has existed as a community since around 1911, but with the influence of music-festival pilgrimages, social media stars, and avid outdoor enthusiasts, the area has risen to new heights of popularity in the last decade.
You may know Joshua Tree for its National Park, but when you've worn yourself out clambering over giant boulders and walking among the iconic Joshua trees, you'll want to check out the town, which is about a 6-minute walk from Cabin Cabin Cabin. Downtown Joshua Tree is an intimate collection of local restaurants, thrift stores, rock climbing tour companies, and a helpful visitor's center.
Breakfast, lunch, dinner, drinks, and shopping are all a short stroll from the cabin, but you can also take advantage of at-home delivery of fresh juice by Angela of Juice in the Desert, or an in-home Tarot and Reiki reading. Upon booking, Kathrin and Brian send you information on how to arrange these and other custom activities, like sound-bath experiences or in-home facials.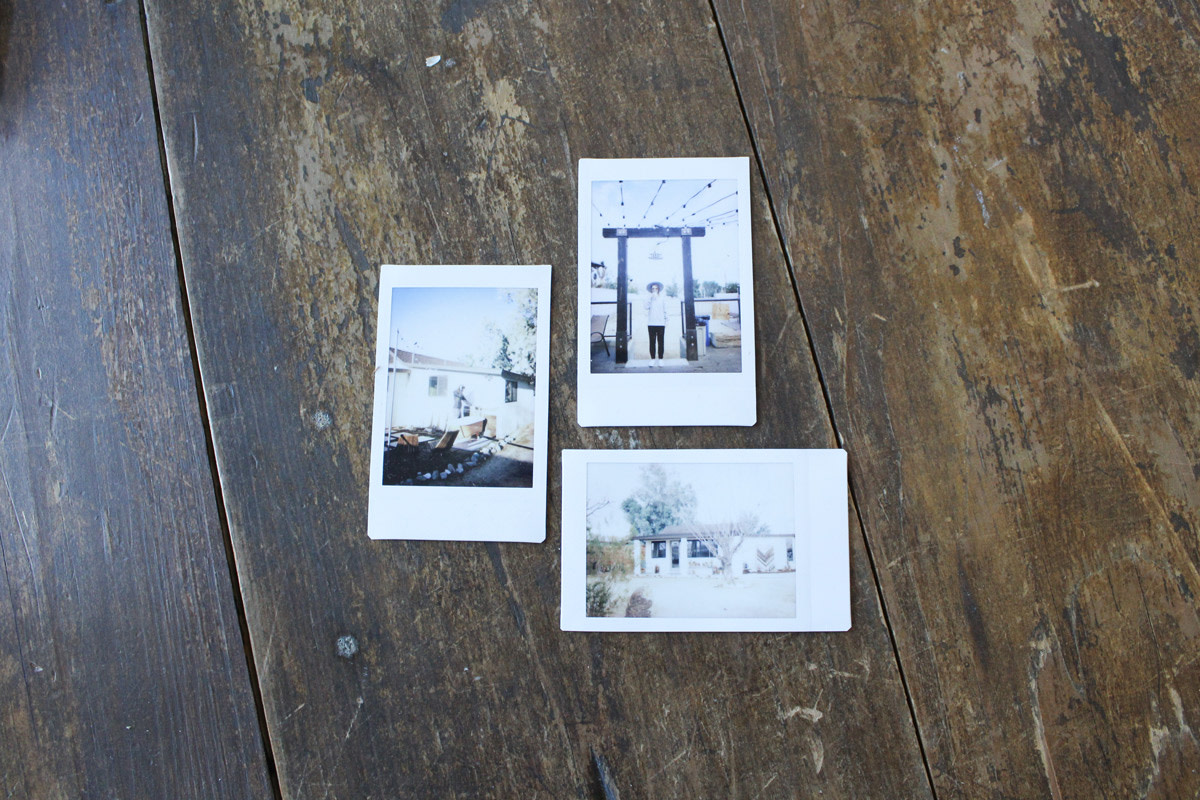 Speaking of booking, Cabin Cabin Cabin's calendar fills up quickly, so if you're interested, make sure you book in advance – this place is worth waiting for.
Check out more Travel from ASN
Packlist: Apparel You'll Need for a Weekend in Joshua Tree
Checking In: The Tiny Inn, Bend, OR
Weekends Kailua: Eat, Hike, Bike and Kayak Your Way Through Oahu's Charming East Side Town
For access to exclusive gear videos, celebrity interviews, and more, subscribe on YouTube!