Fear not adventurous Spring Breakers, you don't have to hit the mountains to make this year's vacation a memorable one. Though we are still a few months away from full-on summer fun, things are heating up just enough to get into some of our favorite adventures … you just need to know where to look.
With the warm-hearted Spring Breaker in mind, we put together a list of five of our favorite warm-weather Spring Break destinations for those that ask for more than a weird tan line and a floating drink koozy.
Drop Off the Grid at Hueco Rock Ranch
For rock jocks seeking an off-the-grid Spring Break alternative, the Hueco Rock Ranch outside of El Paso, Texas is one heck of a good option.
Located just five miles from Hueco Tanks State Park – some of the best bouldering on the planet – this campground and hostel is laid back and simple (No Netflix, but so much chill), offers a nice shower after a long day on the rock, and a fully functional kitchen.
But it's the rock at the Hueco Tanks that is the real draw, with over 800 acres of overhanging red-rock boulders to play on (as well as trad and sport climbing routes). While most of the area requires a guide, the North Mountain section of Hueco Tanks is self-guided. Climbers need to make a reservation beforehand, as only 70 climbers are permitted within the grounds each day, making the Tanks, and Hueco Rock Ranch, a true escape from Spring Break crowds.
In addition to tent camping and dorm-style bunk rooms, the Ranch also offers private double rooms for American Alpine Club members at $36 a night ($72 for non-members).
Paddle Through Big Bend National Park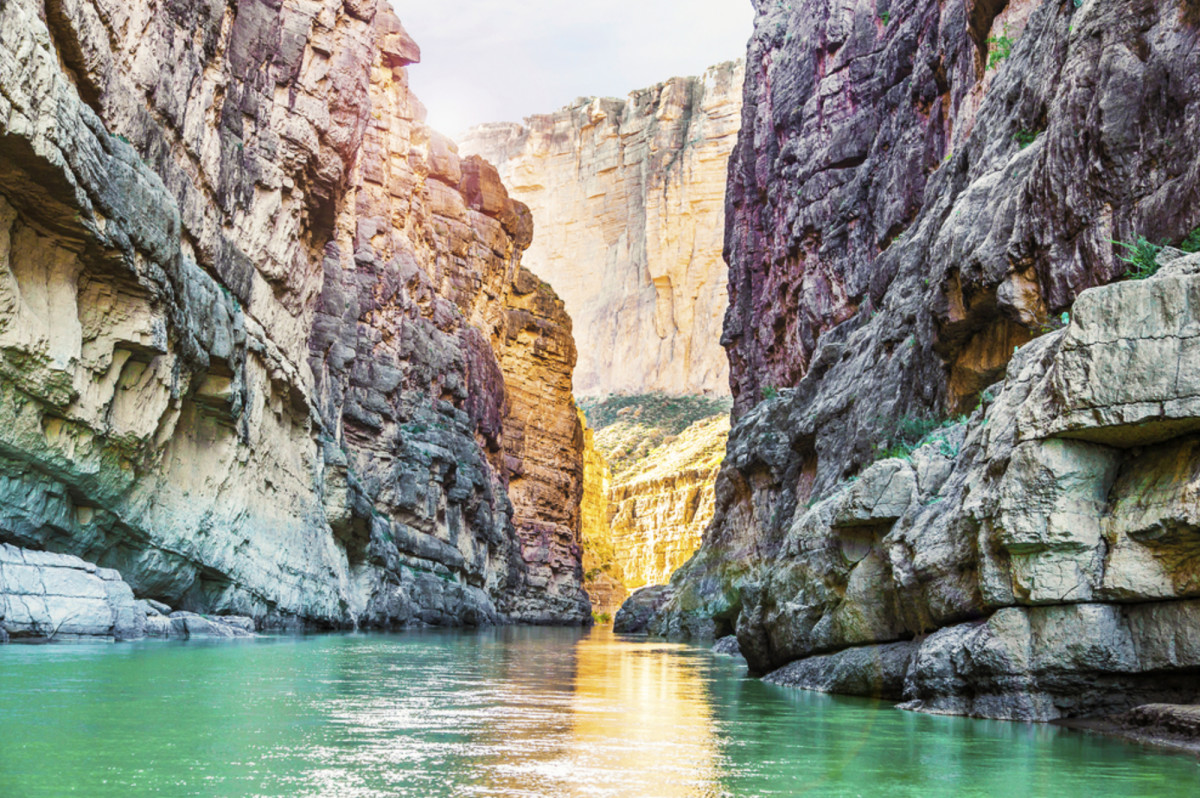 While it still may be too early for popular national parks like Yosemite and Yellowstone, Spring Break is prime time for Texas' natural beauty at Big Bend National Park.
With over 800,000 acres of mountains, deserts, and rivers, this unspoiled wilderness is full of possibilities for the adventure-minded. It's the latter that offers one of the coolest Spring Break excursions in North America, as guided river trips down the Rio Grande pass through miles of towering canyons that reach up to 1,500-feet deep.
These rafting trips can be done in full-day or multi-day excursions, and are organized almost daily by local outfitters like Big Bend Overland Tours. Rainy season starts in mid-June, so river conditions should be favorable for those seeking a springtime voyage.
Tune Up at the New Orleans Jazz Fest
After the touristy Mardi Gras crowd heads home, New Orleans shows off its true musical pedigree at its annual New Orleans Jazz and Heritage Fest. From the last week of April through the first week of May, the cultural metropolis transforms into the hottest stage in music, featuring hundreds of artists ranging from local talent to a bill this year that includes the Rolling Stones, Earth Wind and Fire, and Katy Perry, among others.
In addition, this year the festival celebrates 50 years, and has built in a series of tributes to New Orleans jazz and music legends.
And if music isn't enough, Jazz Fest also connects to the city's rich culinary scene, serving up traditional Cajun food along a wide swath of international eats. For those that don't feel like their entire week watching music, there is good news: You are still in New Orleans. Tickets for the New Orleans Jazz and Heritage fest start at $75 a day.
Cave Kayaking Around Santa Cruz Island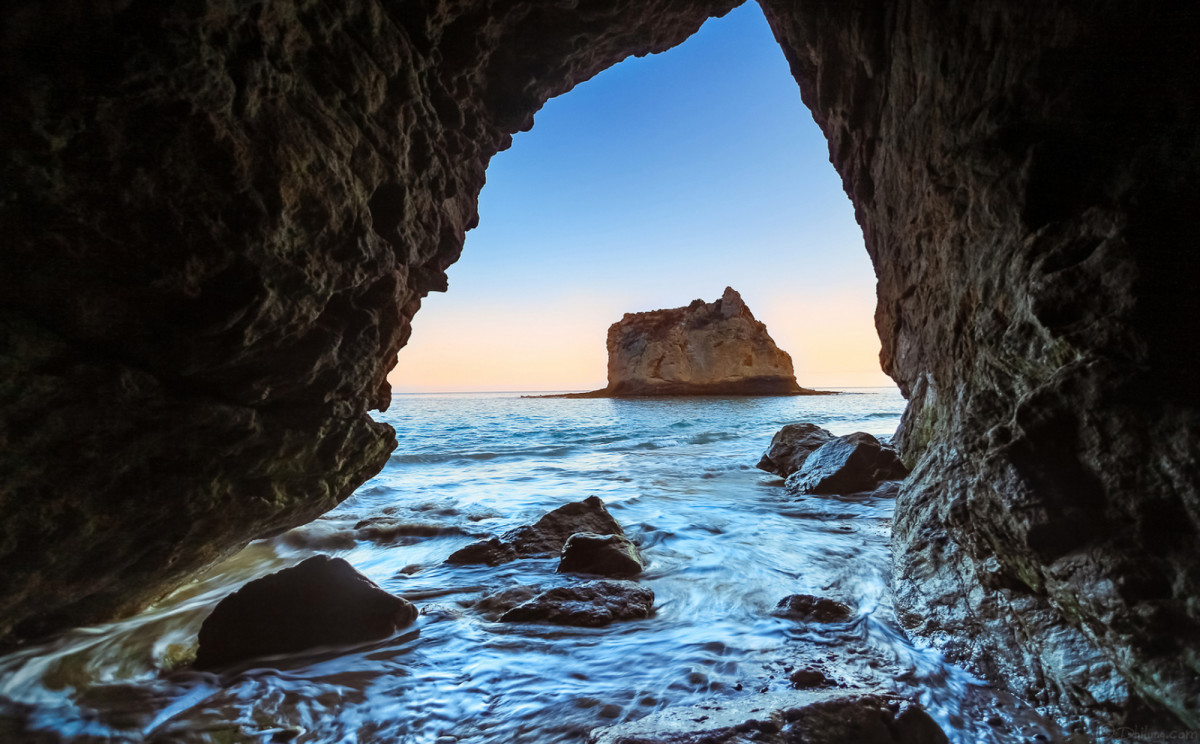 Off the coast of Southern California, Channel Islands National Park has remained one of the most rugged coastal areas on North America's Pacific coast, and Santa Cruz Island is its bio-diverse jewel.
One of the best ways to enjoy Santa Cruz Island is not by scaling its rocky hillsides and canyon trails, but rather from the comforts of an ocean kayak.
Navigate the dozens of caves making up the Santa Cruz coastline, including the three massive openings of the Surging T Cave, keeping eye out for seals and massive birds of prey like the golden eagle.
Visitors can lock down a campground for the night at Scorpion Ranch and link up with local guiding services to explore the island. And there is no food service on the islands, so you'll either need to bring your own food from the mainland, or you can order food to be delivered to you.
Mountain Bike Utah's White Rim Trail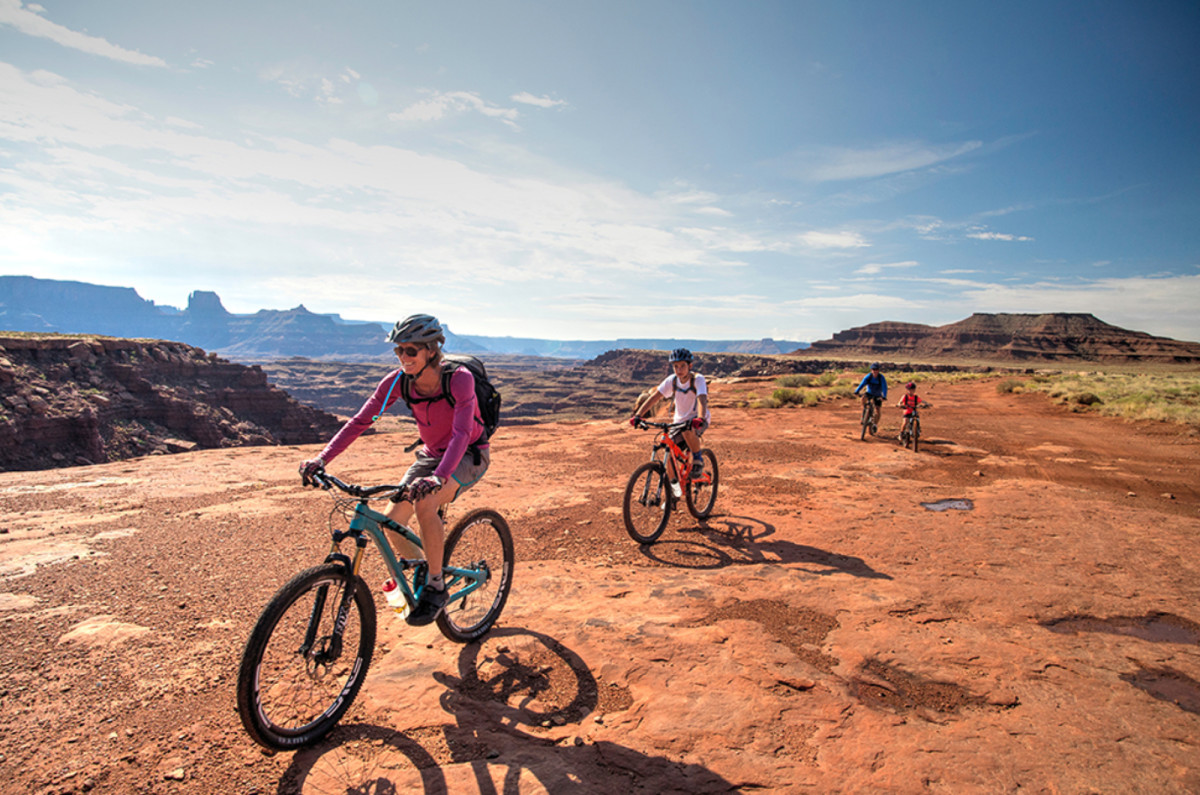 Get your biking thrills in the desert this spring by taking a detour to Utah's 100-mile gem, the White Rim Trail. While the hordes migrate to Moab and the Porcupine Rim Trail, Utah's Canyonlands is home to the White Rim Trail, a beast of a multi-day canyon ride that offers some serious terrain and astonishing views around the Island in the Sky mesa.
To knock out the whole trail, consider setting aside at least four days. As always, this ride is best done with a guide, and there are plenty of guiding services in the area worth the price of admission. Holiday River Expeditions, one of the best in the business, offers a 4-day, all-expense-included expedition for $925.
For access to exclusive gear videos, celebrity interviews, and more, subscribe on YouTube!