On his fifth attempt, Radek Jaros finally succeeded in scaling K2 to become the 15th person in the world to scale all 14 summits above 8,000 meters (26,247 feet) without using oxygen, thus earning him the Crown of the Himalayas.
What makes his "eight-thousanders" achievement all the more remarkable is that he did so after losing seven toes to frostbite in his previous climb, according to a report from Caters News Agency on Tuesday.
So while Jaros became the first from the Czech Republic to climb the 14 tallest mountains on Earth without using an oxygen mask, he most likely also became the first to climb K2—the second-tallest to Mount Everest at 28,251 feet—while missing seven toes.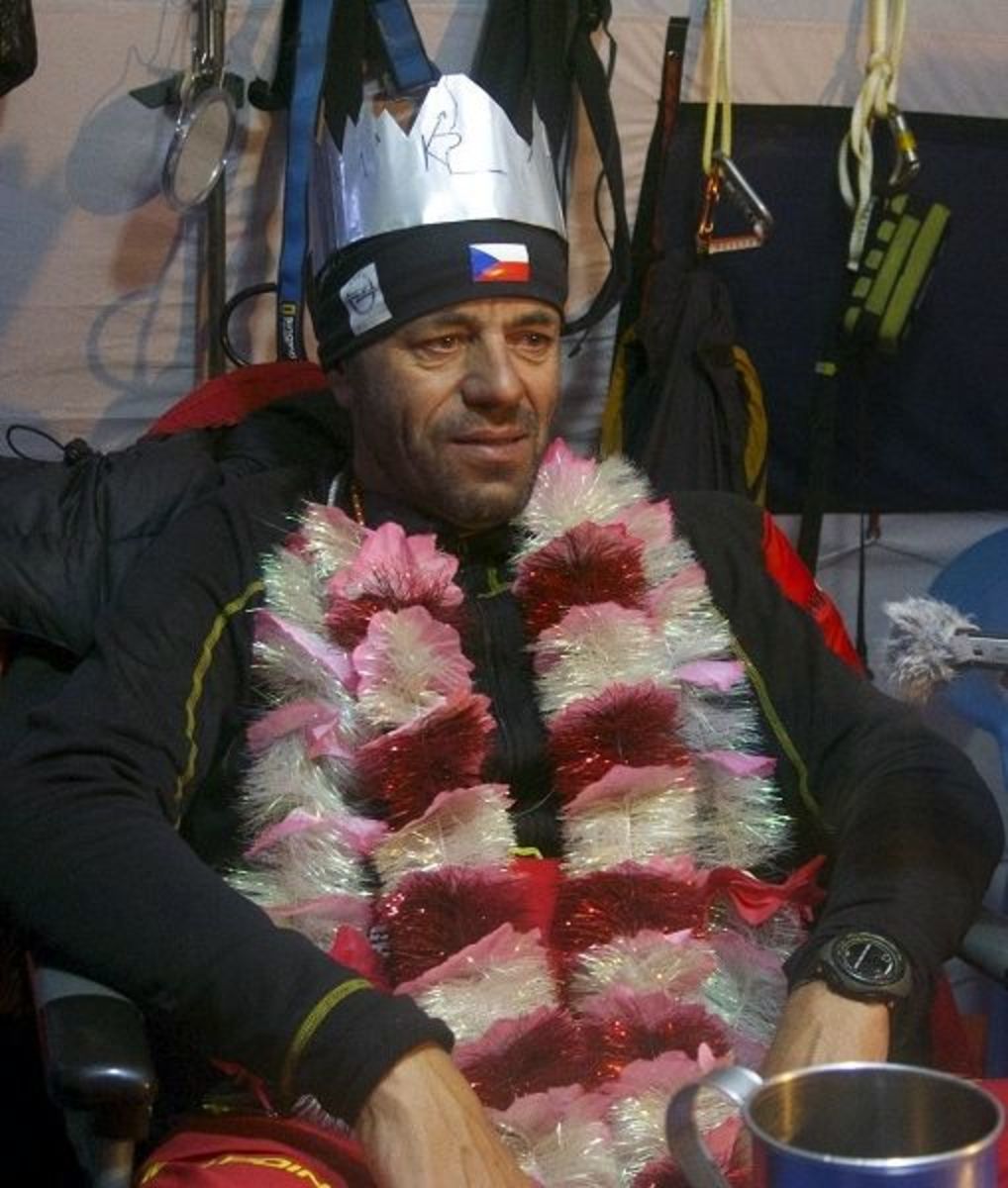 "I thought I'd burst into tears when I reached the top of K2, but the exhaustion was massive," Jaros told Caters News Agency. "The weather was really nasty and when I got there I was all alone and the euphoria was weaker than the exhaustion.
"At that moment it didn't occur to me exactly what I had achieved. I'm just glad it's all over, and I'm sure it's not something I'll be trying again."
He also said he wanted to "enjoy the experience" and climb without oxygen and without the aid of lifting carriers (to help him climb).
"I wanted to use my own strength and climbing skills to reach the top, and I've learned that where there's a will there's a way."
Jaros, 50, reached the summit after 16 hours, followed by Jan Travnicek, according to the Prague Post. A third member of the climbing party remained in the tent at the fourth camp.
Jaros attempted K2 in 2001, 2003 and 2005, but the weather always ruined his chance at summiting. He tried again in 2007. This time, a crushed finger in base camp prevented him from continuing.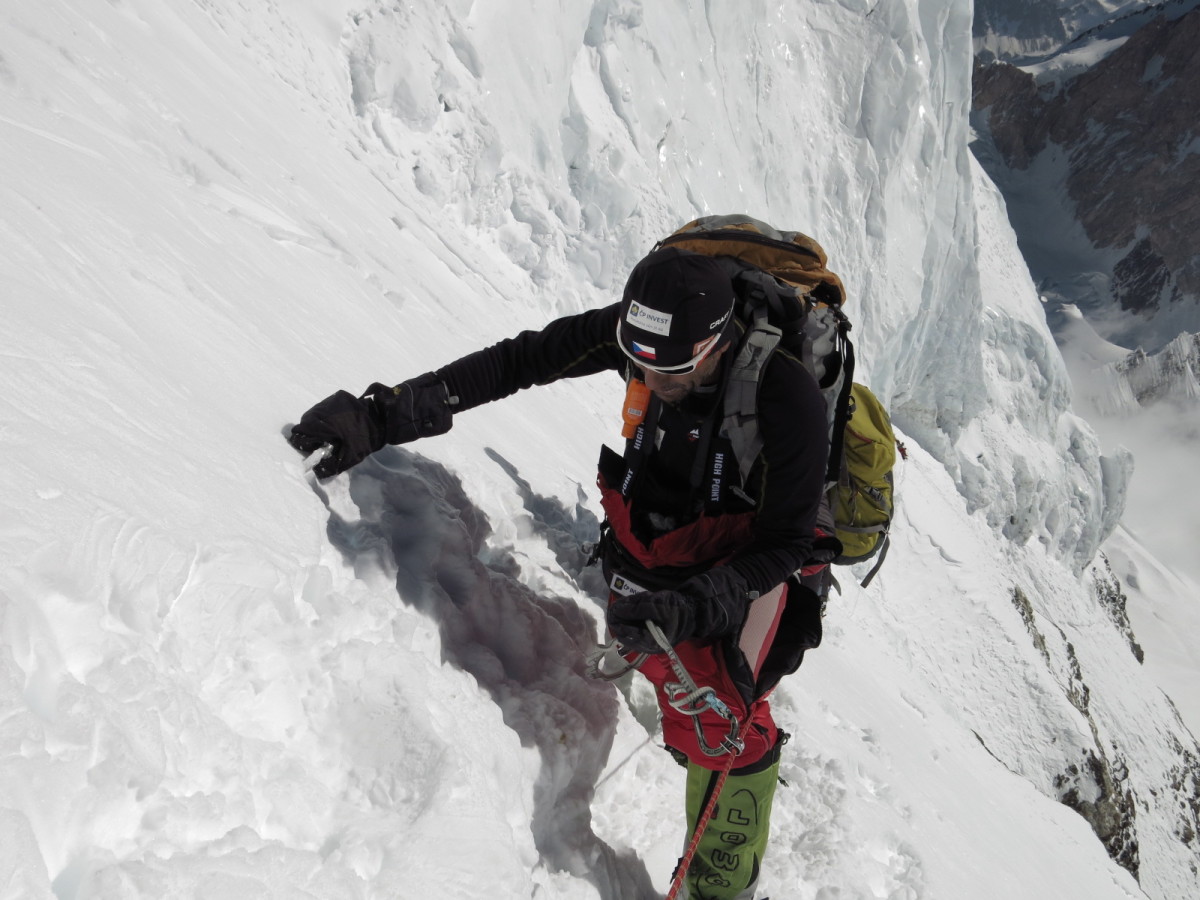 But before his successful climb of K2, it was the previous climb in 2012 that really did a number on Jaros.
After scaling Annapurna in Nepal, Jaros subsequently underwent 11 surgeries over more than a year, and ultimately lost seven toes to frostbite. He posted photos on his Facebook page in January. They are too graphic to show here, however.
Through it all, Jaros never lost sight of his goal to climb K2 and complete the Crown of Himalayas.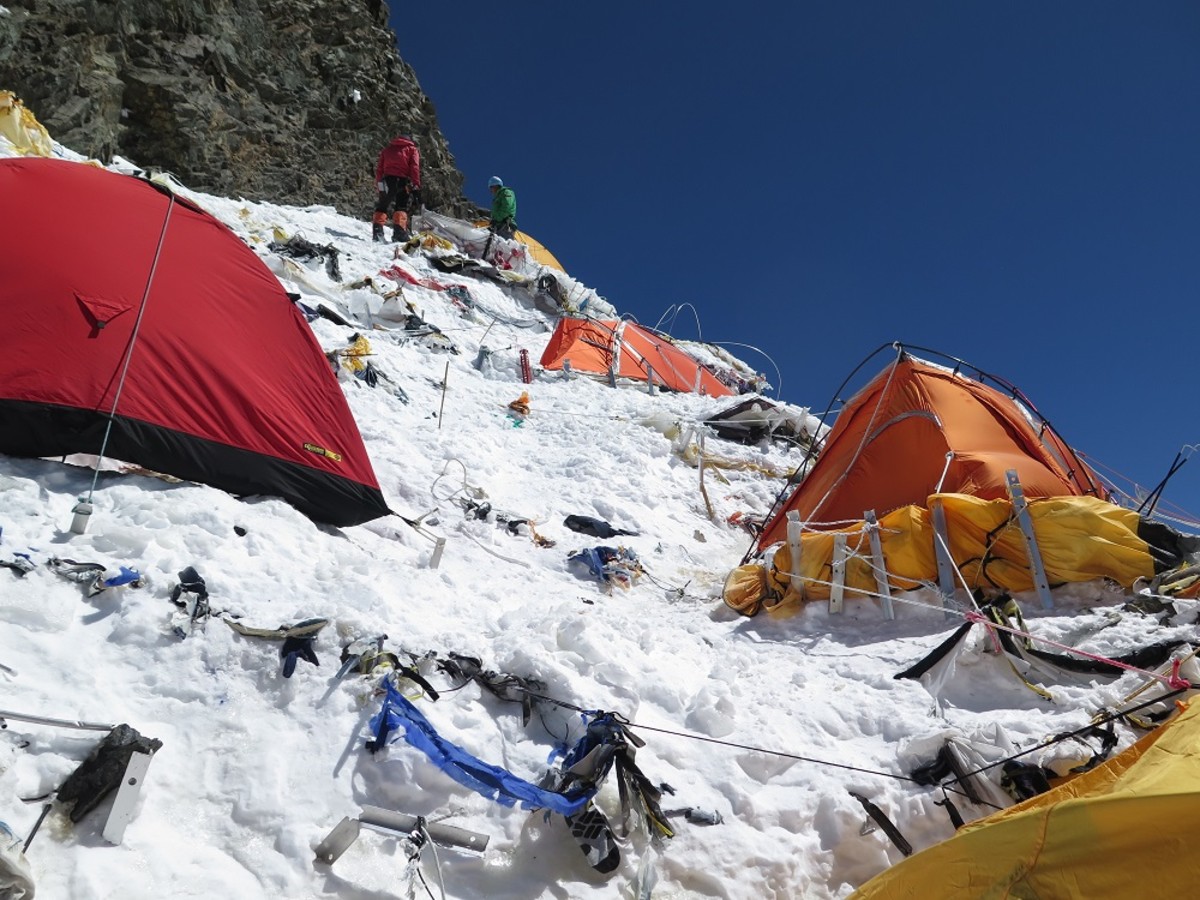 When he first started climbing, that was hardly his goal. He was just your average climber at first.
"I started by climbing the rocks at home in the Czech Highlands," Jaros told Caters. "Sandstone cliffs followed then the Alps and the Himalayas, it was then I found my passion for big mountains.
"Before I knew it I had climbed 11 of the 'eight-thousanders' and a friend of mine suggested I try to climb all 14."
So he did.
Upon returning home to Czechoslovakia on Friday, a crowd of 200 people awaited him at the airport to cheer and congratulate him. He was treated like a celebrity. Or, should we say, a rock star.
A look at Jaros' eight-thousanders or Crown of Himalayas achievements:
1998 – Mount Everest (8,848 meters; 29,035 feet)

2002 – Kangchenjunga (8,586; 28,169)

2003 – Broad Peak (8,051; 26,414)

2004 – Cho Oyu (8,188; 26,906)

2004 – Shishapangma (8,027; 26,335)

2005 – Nanga Parbat (8,125; 26,660)

2008 – Dhaulagiri I (8,167; 26,795)

2008 – Makalu (8,485; 27,838)

2009 – Manaslu (8,163; 26,781)

2010 – Gasherbrum II (8,034; 26,358)

2010 – Gasherbrum I (8,080; 26,444)

2011 – Lhotse (8,516, 27,940)

2012 – Annapurna (8,091; 26,545)

2014 – K2 (8,611; 28,251)
Follow David Strege on Facebook 
More from GrindTV
New York's biggest stars are its humpback whales
Lion cub nearly scares dog out of its fur
Lake mysteriously shows in drought-torn Tunisia
For access to exclusive gear videos, celebrity interviews, and more, subscribe on YouTube!